There are several hobbies that make money, and my first taste of entrepreneurship actually came via a hobby of mine as a child — collecting baseball cards. My brothers and I would attend baseball card shows with our dad, and that hobby quickly turned into a side hustle, as High Heat Sports Cards was born.
I learned a lot of valuable business lessons working at the store while in high school. I learned at an early age that you could turn a hobby, and something you loved, into a successful business.
10 hobbies that make money
Hobbies can be turned into side hustles to earn extra money or fund another business venture by generating extra revenue. Here are 10 hobbies that make money … get ready to generate income from your passions and interests.
Freelance writing.

Graphic design.

eBay flipping.

Online fitness training.

Coding.

Blogging.

Social media management.

Making crafts.

Photography.

Teaching.
Do any of these hobbies pique your interest? If they do, you might have a new, money-making venture on your hands.
1. Freelance writing
With content marketing becoming a must-do form of online marketing, demand has greatly increased for quality freelance writers. Blog content must be informative, well-researched and engaging in order for it to help convert readers into customers.
"Freelance writing is one of the easiest side hustles to start for those who possess the necessary skills. There are essentially no start-up costs involved, and there are several freelance marketplaces available with endless opportunity." ~ Adam Zayed, founding partner, Zayed Law Offices
As more businesses deploy content marketing campaigns, the need for quality freelance writers will continue to rise. Now is the perfect time to start earning money writing in your spare time.
2. Graphic design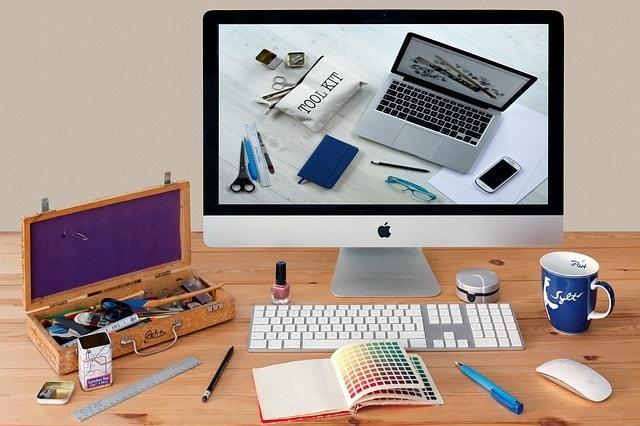 "Freelance marketplaces have greatly reduced the cost for graphic design work for businesses like ours, while also presenting freelance designers with an opportunity to earn money on the side doing what they love," explains Detox of South Florida CEO Vikram Tarugu.
Tarugu is correct. From logo designers, to infographic designers, to freelance web designers, there is a demand for quality work at an affordable price point. Not every small business owner can afford a $50,000 logo and brand identity package, which makes a quality freelancer very appealing. The startup cost is minimal as well, as most qualified designers will already have the necessary hardware and software.
3. eBay flipping
There is a huge opportunity to make money on the side simply by buying items at tag sales and flea markets, and then flipping them on eBay — with an especially large market for old toys, games and collectables. It's a side hustle that has turned into lucrative businesses for some flippers, like this $10,000-per-month sneaker side hustle.
"Flipping is a side hustle that anyone can start without cost, other than time. It's the perfect side hustle for someone currently working a traditional nine-to-five job, as the weekends can be dedicated to sourcing new items and the evenings can be used to list items and pack/ship sold items." ~ Ryan Hulland, President of Netfloor USA
Entrepreneur Gary Vaynerchuk's 2017 Flip Challenge is a great example of how everyone has the ability to use the available eCommerce and online sales platforms to generate revenue.
Editor's note: If you're not partial to eBay or other marketplace options, you can always start your own online store to sell goods. An easy platform, such as GoDaddy GoCentral Online Store, can have you up and running in no time.
4. Online fitness training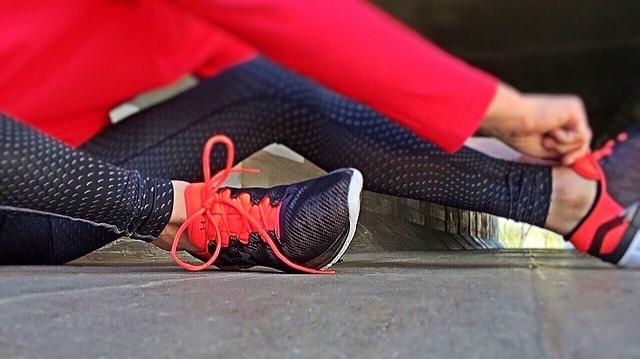 The online fitness training industry has seen tremendous growth over the past few years — and gained a place among hobbies that make money — thanks in part to social media. Fitness influencers who build large, loyal followings can then leverage them to convert followers into clients.
"Fitness influencers like Paige Hathaway are great examples of how a social media following can be used to start a lucrative side hustle. Once she built up a large following, she introduced an online fitness program, converting her followers into monthly recurring revenue." ~ Susan Johnson, CEO of Any Credit Personal Loans
While an influencer like Hathaway is able to create a large-scale business due to her following, most qualified fitness professionals will have a much smaller base to work with. For those on a budget, consider using plug-and-play eCommerce option with a fitness theme.
5. Coding
Coders are in high demand, as every business has a website and many have standalone mobile apps — both which need constant updating. I personally have a freelancer for all of my coding needs that I have been using for several years. I keep him busy with new work all of the time, and I am not alone.
"From small changes, to complete website redesigns and new feature additions, you need to have a solid coder lined up to handle your needs. Not all business owners realize that as technology advances, so does their need for a tech-savvy coder." ~ Mike Larkin, CFO of website Best Credit Card
Larkin is right, and the opportunity to leverage hobbies that make money in this realm has never been greater. Those looking to code on the side should consider platforms like Freelancer to start to build a customer base.
6. Blogging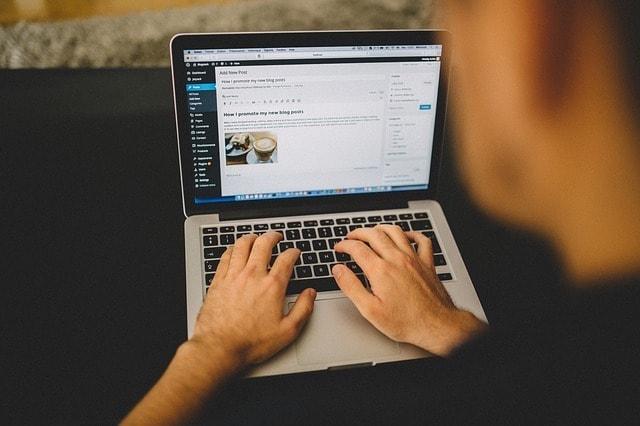 Blogging is one of the easiest side hustles to start, as the cost to begin is minimal — WordPress website hosting and a domain is all you need. You can take any hobby, create a blog on the topic, and generate revenue streams like recurring paid subscriptions for a membership website, or through advertising platforms such as Google AdSense.
"The fact that you can turn passion and knowledge into an income stream makes blogging such an attractive side hustle. Knowledge separates you from other bloggers and passion fuels you through the early stages, as it takes time to build a loyal following." ~ Lisa Henderson, Small Business Loans Simplified
There is an opportunity to find hobbies that make money. It just takes a loyal audience to monetize a blog — it's not always all about traffic numbers.
A blog with smaller traffic numbers, but highly engaged visitors and the right affiliate offer can outperform a blog with hundreds of thousands of untargeted visitors that is monetizing via Google AdSense.
7. Social media management
Every small business needs an active social media presence, but not all small business owners understand social media or have the budget to hire a full-time social media manager. This presents an opportunity to turn a hobby into a profitable side hustle.
"Cost-wise, nothing more than a laptop is needed to get started, and the software to schedule posts and deliver client reports can be purchased once the first client is signed. Millennials understand social media more than any generation, and this understanding can turn into much more than just a side hustle if executed correctly." ~ Simon Golestan-Parast, founder, The Millennial Marketers
There is very little resistance from business owners from older generations. They understand Millennials are knee deep in social media daily, around the clock, and their experience and knowledge is valuable.
8. Making crafts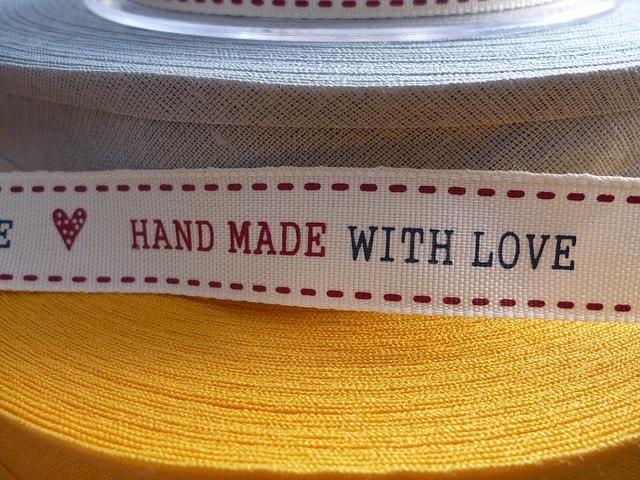 Do you enjoy making crafts in your spare time? If so, there is an unlimited opportunity to sell your creations on marketplaces like Etsy. There is a market for almost everything, and there are Etsy sellers that have even turned their unique crafting talents into full-time six and seven-figure businesses.
"The key is to offer something truly unique. If you are the only source of a particular style or product, then the sky is the limit. Etsy has such a large user base, so start a shop and see what kind of reaction your crafts receive. I have seen several successful side hustles start on Etsy." ~ Peter Lipscomb, CEO, Business Line of Credit Hub
Like Lipscomb, I know of several successful eCommerce entrepreneurs that got their start on Etsy, and then migrated their offerings onto their own eCommerce website and brand. It's a great starting platform and can be extremely lucrative.
9. Photography
Do you enjoy shooting pictures and editing them? If so, a photography side hustle can be started with almost zero cost. There are so many different angles — eCommerce websites need product images, business professionals need headshots, and millions of people get married every year and hire freelance photographers to capture the special moment.
"From an eCommerce standpoint, hiring a professional studio to shoot product images can be very costly. There are now several options to send products to a freelance photographer, have them shoot the images at their home studio, and then return your items along with the digital images." ~ Matt Behnke, President, Orthotic Shop
I recently hired a photographer to shoot product images for my teeth-whitening brand, and it turned out that product-image photography was a side hustle to support the development of an app he was creating.
10. Teaching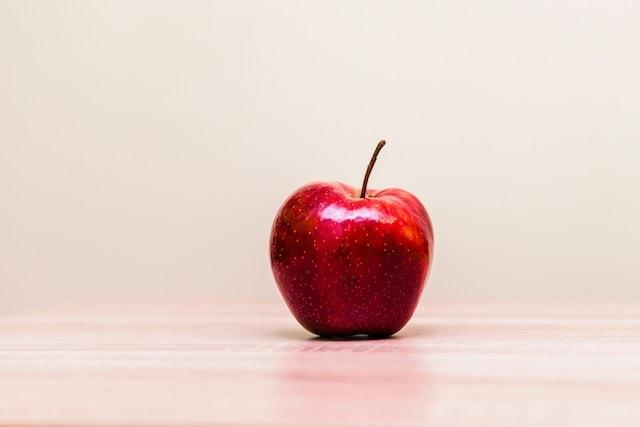 If you are highly knowledgeable about a certain hobby that you participate in, then it's possible to turn that information into a teachable online course and sell it through platforms such as Teachable.
"The internet is the information superhighway — it's where people turn when they want to learn a new skill, giving those information holders the chance to create a nice automated side hustle. 'How to' searches are some of the most popular on Google, giving an indication of just how lucrative this type of side venture can be." ~ Steven Goldman of Goldman & Associates
The nice thing about creating online courses is once you are done recording the course videos and creating the materials, it can be sold over and over again — and through multiple distributions channels.
Hobbies that make money can be full-fledged businesses or fund business growth
All of the hide hustles listed above can be turned into full-time business ventures, or they can remain side hobbies that make money, which can be used to fund the growth of another business.
While bootstrapping the growth of your business has its advantages — you retain 100-percent ownership of your company — money generated via a side hustle can help speed up that growth, without having to take on investors or business debt.