You've thought about it. You want to do it. Your friends, colleagues and other professionals around you have done it. So why can't you start your own blog? What's holding you back?
The truth is, there's no reason why you can't start your own blog. Real restrictions aren't holding you back. You're likely telling yourself lies that are stopping you from launching your blog. Here are a few of the biggest reasons why people don't start and how you can get over the misconceptions holding you back.
1. I'm not tech-savy.
People often back away from the idea of blogging because they don't think they have the tech skills to do it. It can be intimidating to start your own blog without any prior experiences.
Even a total tech novice can launch a blog.
Blogging platforms and content management systems (CMSs) make it incredibly easy to manage a blog. GoDaddy's Managed WordPress utilizes a quick and convenient startup wizard that makes launching your blog a breeze. They even include 20 WP101 classes so you can learn the basics in no time.
2. I don't know how to code.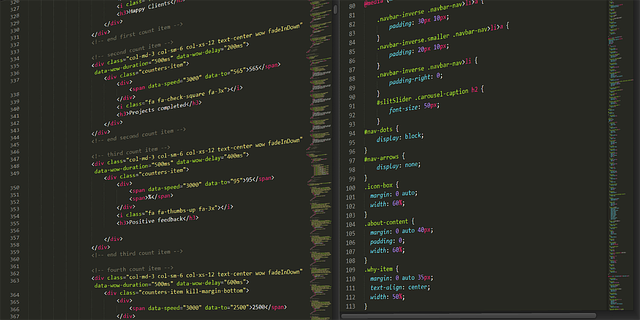 Code is a scary concept that makes potential bloggers stop in their tracks. But you don't need to know or use code to blog.
If you can use a word processing software, you can use a blogging platform.
Text editors on blogging platforms work a lot like Microsoft Word or Pages. They're designed so beginners can use them with little previous knowledge.
To start your own blog, you don't need to know how to code. The only reason you might need to learn to code is if you want to make changes to the look and function of your blog. And, if you still don't want to code, you can always hire someone to make the changes for you.
3. Starting a blog is expensive.
The great thing about blogging is that you can spend as much or as little money as you want. You have multiple options for the size of your investment.
Free. If you don't want to spend money on your blog, you can use a hosted platform like Blogger.com or WordPress.com. Theses platform and many of their themes (the design of the site) are free. Domain names that include the platform name (i.e., myblog.blogspot.com) are usually also included for free.
Low cost. GoDaddy's Managed WordPress is a prime example of affordable and efficient hosting for your blog. No domain name? No worries. You can pick one and attach it in no time. Not to mention that this powerful platform allows for major customization. Themes, plugins, widgets, designs — you name it. These vary in price, but there are plenty of free options, too.
Higher cost. With a self-hosted site, you can hire a high-end developer and/or designer to create a custom layout and design for you. Expect to pay for the hosting and domain for this type of setup.
If you are just beginning and don't have a budget, start with a free or low-cost account. As a blog newbie, a managed option might be a good idea so you can focus on creating and sharing great content. Let the peeps behind the scenes worry about core security and other back-end issues. Then, as you expand and evolve your blog, you can invest money to improve the look and function of your site.
Options are almost unlimited, and you can easily scale up or down as you determine what's right for you.
4. I don't have anything to write about.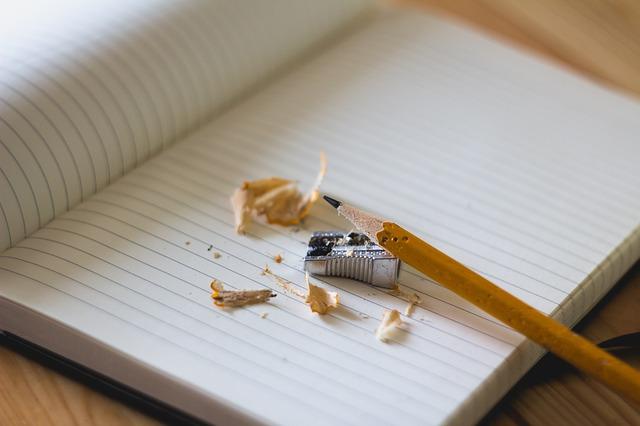 Most potential bloggers like the idea of starting a website. They think it would be fun to regularly write and publish articles, but they don't know what to write about. Or worse, they're convinced they have nothing valuable to share.
Everyone has some unique perspective or expertise to share.
If you dig deep enough, you'll find that you have a topic you know inside and out, enjoy talking about, and can explore more through blogging. Ask yourself, "Why do people come to me for advice?" Start there. Or, if you need more ideas, check out this list for blog topic ideas.
5. There's no point in having a blog.
One of the biggest lies potential bloggers tell themselves isn't about platforms or process. It's about doubt. They worry about putting themselves out there, that no one will read their blog, or that it's a pointless endeavor.
You can't let doubt hold you back from launching your project.
A blog, even if it has a small readership, can do a lot for you both personally and professionally. It can:
Help you build your personal brand and highlight your knowledge
Lead to possible job opportunities, speaking gigs and interview opportunities
Help you start a business or side hustle
Connect you with a new community of people
Lead you to having more fun and expanding your creativity and curiosity
Blogs, whether they are for business or pleasure, provide value in multiple ways. Stop telling yourself that the risks outweigh the rewards.
Start your own blog today
There are a lot of reasons why people tell themselves they shouldn't start a blog. But most of them aren't realistic. So if you want to start your own blog, stop telling yourself you can't do it. Get over the lies that are holding you back and get ready to launch.