Cami MacNamara has steadily grown Webcami Site Design since launching the business in 2002. With ambitions of transitioning into business coaching, Cami is preparing to launch her first online course, and there's no sign of slowing down anytime soon.
The beginning of Webcami Site Design
Tell us about your business model.
I build websites using WordPress that are responsive and easy to update. I work with small businesses ranging from one to 25 employees. I specialize in sites for solopreneurs, businesses needing portfolios and service-related businesses not only in my area of Seattle, but nationwide.
How did you find your niche?
I quickly figured out that many business owners, small or large, were intimidated by computers and the internet in general. They wanted someone they could trust and depend on to not only build their websites, but to also handle everything web related for them. Most of them were too small for an agency or firm.
When you say "everything web related," what does that entail? What sort of work are you doing above and beyond building websites?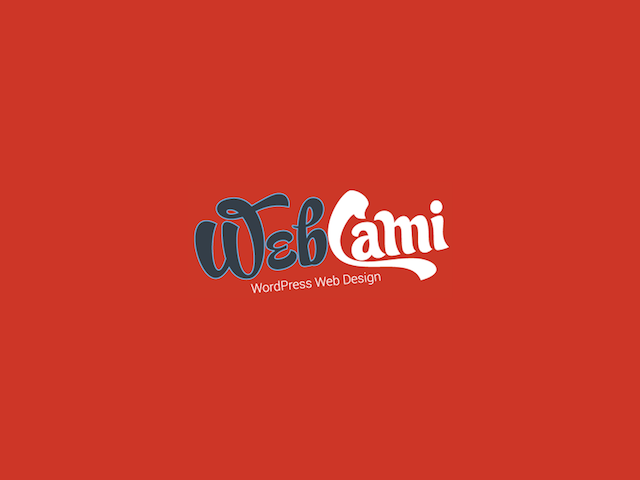 Most of my clients are too busy running their businesses to deal with any of their website needs. I handle reminders about domain renewals and hosting, along with small site updates they might need like adding a new staff member, service or new hours to their website. If hosting goes down, they reach out to me to call hosting for them.
What inspired you to start your business?
I picked up a copy of HTML for Dummies in 1999 to learn how to create a website to share photos of my then toddler son with family. I couldn't put the book down. I had studied graphic design in college and had just left a computer database-related job in corporate retail. This was the perfect combination of both!
I found classes in 2000 at my local community college and enrolled. In 2002, I registered my business licenses and got my first client a year prior to wrapping up school. Once I received certification, I started volunteering for community groups and organizations in my neighborhood. This led to more paying clients and word-of-mouth referrals.
Do you do any other marketing, or is it all word-of-mouth referrals?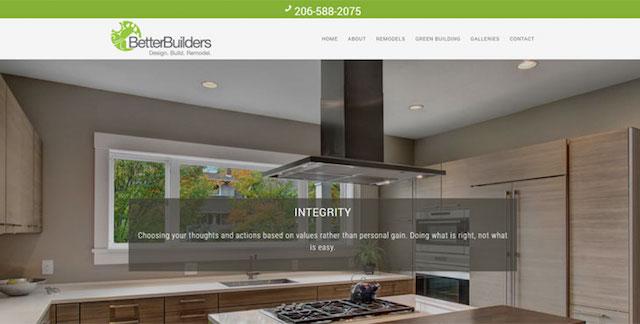 I don't! I get all my referrals through my Business Networking International (BNI) group, the local chamber, through other clients and I do get a fair amount of leads from my website. I've owned my domain since 2000 and linked to every site I've ever built. I have a pretty strong local SEO presence in my neighborhood of West Seattle.
What obstacles did you face in those early days?
As with most businesses, keeping a steady flow of new clients can be challenging. I joined the local chamber and in 2010 my Business Networking International (BNI) group. I have been an active member ever since. This group has been a strong source of support and referrals for my business.
Since joining BNI in 2010, I have seen my income triple.
It's such a powerful way to grow a business because members are serious about giving referrals. I am better at selling my services to everyone I meet because every week I give a commercial about what I do.
I get great tips for running my business and have "power partners" in IT services, SEO, graphic design and copywriting that I routinely work on projects with. Because I work alone, I have really enjoyed the social aspects of it. I also must do eight-minute presentations every few months.
Business goals and philosophy
What are the goals for your business?
I would like to expand the subscription services of my business by adding SEO options for my clients. I'd also like to build my online presence and expand to business coaching.
I'm currently getting SEO certification online. I'm compiling information and putting together course materials for web designers who are struggling to get started and stay on top of their businesses.
With 15 years under my belt, I feel like I have a lot to share! I am learning about podcasting, webinars and different course-delivery options. I have a monthly plan in place to have this ready by the end of the year. I have helped clients set this up for various businesses. Time to do it for myself!
What's your guiding business philosophy?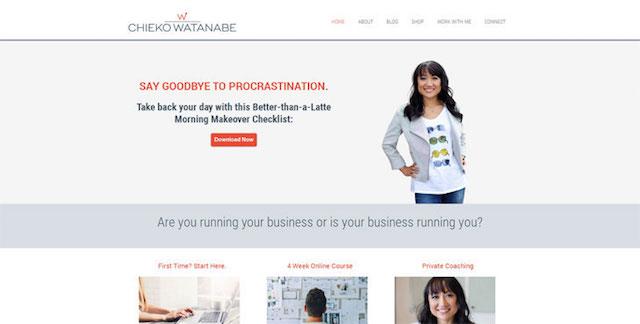 The more you give, the more you receive. This is true for clients as well as colleagues. Thinking about how I can help the customer more than what's in it for me is key to my success.
Any examples of when you've gone out of your way to do something for a client or colleague?
St. Vincent de Paul of Seattle/King County is a long time client of mine. After our first meeting and tour of their facility, I decided I would only charge them for actual design time — never for any meetings, calls or small requests. This is not something they asked for. I visit them three to four times a year just to review the site and ask if they need any help.
They do so much amazing charity work, I'm happy to give back.
I volunteer services for the Youngstown Cultural Arts Center in Seattle and also volunteer each year with a local car show that two long-time clients handle for charity. Occasionally, for a client, I will do a design maintenance job for free — just to show appreciation. A random act of web design kindness!
What three words epitomize success to you?
Just do it. I'm not trying to steal from Nike here, but really, if you want something, just do it. So simple. People get stuck on the details when you sometimes just need to get things done.
What strengths do you bring to the table as an entrepreneur?
I have experience in the corporate world, and I know what small business owners juggle to run their businesses. I have a strong design background, as well as the technical skills needed to create a great website. I'm also a great communicator.
Where do you see your business in five years? Ten years?
Continuing to grow my design side business, but also expanding my subscription services. Getting exposure online with video tutorials and eventually offering coaching to new web designers. In five years, I will have a 20-year career under my belt! I would love to become a WordCamp speaker.
Products and tools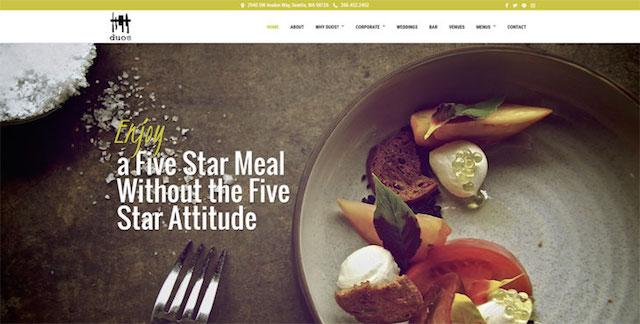 What online tools do you use for your business?
GoDaddy Pro and ManageWP are the future building blocks of my business. Streamlining clients in the same hosting makes for quicker changes and management, and GoDaddy Managed WordPress is a great product.
ManageWP is something I was using before it was acquired by GoDaddy. I update, backup, and scan client sites with ease using this tool. Subscription care plans have made my clients lives easier and mine as well.
Other must-have tools include:
Life
How do you unwind?
I meditate on a daily basis. I also have access to a place on Hood Canal that I visit two to three times a year. It's peaceful, quiet and a great place to enjoy nature (and a nice glass of wine) with good friends.
Was there a turning point in your life that led you to where you are today?
Having a child. My son, Buick (yes, like the car), made me realize I didn't want to work in an office downtown each day while he was in daycare. But I also didn't really want to just be a stay-at-home mom, either. Wanting to share a few photos online (before Facebook) led me to the career of my dreams.
How do you balance the needs of your business with your personal life?
I exercise, meditate and set regular hours office hours even though I have a home office. Of course, there are events that can disrupt this schedule, but I do my best to keep it in place when I can. I also schedule vacations.
What's your favourite vacation spot?
This is easy — New Orleans! I went for the first time last year and fell in love with the food, music and history. I'm going back this year to celebrate my 50th birthday.
Final thoughts
What's the most valuable lesson you've learned since starting your business?
The customer is always right. This sounds so simple, but it can be so hard in the moment. However, the faster your get over your ego, learn from your mistakes and move on, the better for you and your client. And it leads to my next answer ...
What's your best advice for other entrepreneurs?
Ask yourself, "what story do I want my clients to tell?" Keep this in mind with each client interaction. Was it a great experience for them? Do they share that you dropped the ball and didn't admit it? That you had to be right? You get the picture. Always tell a good story.
A big thank you to Cami for working with us on this story! You can connect with Webcami Site Design on Twitter, Facebook, Instagram, Pinterest and LinkedIn.