If there's one thing every entrepreneur loves, it's a glowing review of their company. Whether it's an eloquent interview with your CEO in a national newspaper, quotes on well-known blogs where you're positioned as an expert, or positive recommendations on sites like Yelp or Facebook, good press calls for celebration. This is how businesses generate brand awareness and ultimately make their first impressions to new audiences. If the press is particularly interesting and strikes a chord with readers, they'll be curious enough to reach out to further connect with your brand, and might even become your next customer. If the press is less than flattering, however, it's time to work on brand recovery.
That old adage all press is good press doesn't exactly ring true in today's digital landscape.
What do you do when the interview with your CEO isn't so great, your business is misquoted on that major blog, and customer testimonials are calling you out across social media platforms? How can your business gracefully respond to negativity without losing the trust of your customers? Read on to learn how to get back on track through a solid brand recovery strategy.
1. Admit to the wrong for brand recovery
If your business is in the wrong, the best thing you can do for your brand's reputation is to own up to the mistake. Don't try to pretend that nothing happened — or worse, delete, mute, or hide negative commentary. Remain calm and be as transparent as possible with your audience in admitting to the wrong.
Depending on the type of mistake, here are a few suggestions for addressing the issue with your audience and customer base.
Respond promptly.
However you decide to respond, make sure that you do so in a timely manner. Don't wait a few days to issue a statement or apology. The longer you wait, the worse your brand may be impacted by negative word of mouth. It's also important not to feel pressured to respond so quickly that you sound insincere or rushed. The U.S. Small Business Administration suggests chiming in early with a simple acknowledgement (such as "I'm sorry to hear this…") that lets your fan base know their complaint is being heard and will be investigated promptly.
Issue a press release.
Apologize or issue a public response through a press release. Instead of using formal jargon, be conversational. Address the mistake made and acknowledge you regret having made it. Make sure that your customer base knows you are taking the necessary steps to prevent making said mistake again.
Coordinate.
Keep your entire team — from employees to partners — on the same page as to what happened and answer any further questions they might have about the situation.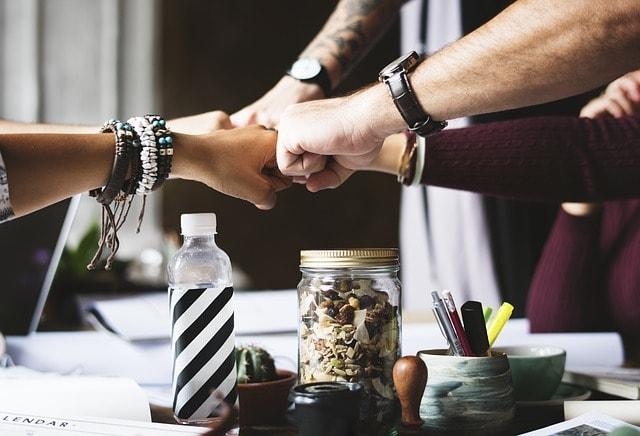 You might even find it's beneficial to take your transparency a step further and write an op/ed in a publication, or publish a LinkedIn post that addresses the negative feedback or issues. This gives you the chance to further share lessons learned from the mistake, and demonstrate how your company appreciates the feedback of their customers in order to do better.
2. Right the wrong for brand recovery
Much as we wish we could get an instant "re-do" and go back in time before this mistake was made, there's simply no way of doing that. Even with an apology or op/ed piece, negative press can still affect your bottom line.
What can you do to right that wrong? While every business will take a different approach for brand recovery depending on the magnitude of the issue, here are a few suggestions of where to go next after saying sorry.
Connect with the customer.
Directly reach out to the customer and have a one-on-one conversation. You might find it's helpful to do this over the phone, email, or via a DM/PM on social media networks. Find out, in their own words, what went wrong with their experience and take notes. In some cases, you might even discover patterns between their experience and that of another customer's, which will allow you to take action and make changes accordingly. Continue speaking with the customer and follow up so their story is not forgotten or left untold.
Consider a gift.
Try to make the situation right. You might be able to provide them with a discount or gift card or reimburse them.
Keep listening.
You might want to follow this customer, as well as others, on social media to find out what their future experiences with your business are like. Listen to their stories and encourage them to keep sharing reviews and feedback on review sites and social media platforms. Read the reviews shared and respond accordingly.
3. Promote the positive for brand recovery
At the end of the day, entrepreneurs are human. They make mistakes. They have moments where there is negative feedback surrounding them. But they also understand and acknowledge this, apologize, and do everything they can to learn and do better.
Don't let bad press define your brand or your customer service initiatives.
Moving forward, share positive stories about what your business is doing and how you're working to fix mistakes made in the past to keep them being a part of your future.