For small business owners, grants can be a valuable financial resource when trying to get a company up and running. Grants deliver funds to entrepreneurs without requiring them to pay the money back. What startup couldn't use that? Not every new employer knows about grants, but there are a variety of accessible options for startups. Do a quick Google search for the term "small business startup grants," and you'll uncover more than 912,000 results. Some of these results include sites that allow you to explore funding options directly, while others offer up listicles full of related resources for every type of business.
With access to that amount of information, it can be next to impossible for entrepreneurs to fully sift through all of it to find the perfect grant.
Additionally, entrepreneurs who are new to the startup world might not know what types of grants to look for. They might choose to settle for fast financial help, even if the source is a bit suspect or it make not be ideal long term.
To avoid a headache later, ask yourself the following questions before picking a source of grant funding. These considerations will help you stay on track when searching for the type of financial assistance your business truly needs.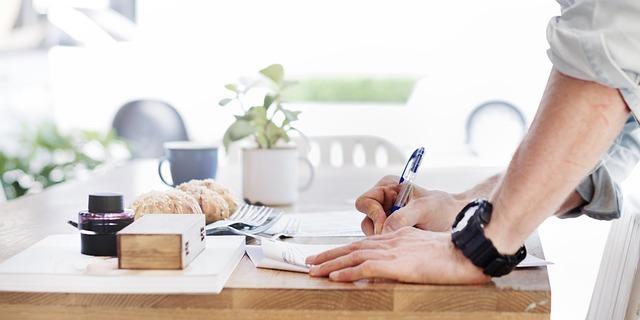 1. What are my options for small business startup grants?
Take a moment to think about your business and what makes it unique. When searching for small business startup grants, consider the following:
Location. States offer plenty of grants for small businesses headquartered within their respective communities. D.C. and Idaho both offer a State Trade Expansion Program that awards funding, while some states have other specialized grants, such as those for farmers, mom-and-pop businesses, and companies that focus on child care.
Your background. If you're a female entrepreneur, a minority business owner, or a veteran, you may be eligible for specific support.
Industry. On a federal level, there's funding available from donors such as NASA and the Department of Defense for companies that specialize in research and development initiatives. Corporations also pony up grants for small businesses, with notable names like Intuit and Wells Fargo offering investments for entrepreneurs and their ideas.
Revenue. If you have a unique business idea and haven't made more than $20,000 in gross revenue, companies like AT&T give grants to help catapult struggling startups into greatness.
2. What are the application requirements for small business grants?
Applying for a grant may be less intensive than applying for a business loan, but it's pretty competitive. Grants are essentially free money that anyone can apply for — and win — so thoroughly research whether or not your business qualifies for one before even attempting to apply.
When you do apply, what kinds of application requirements can you expect?
These will vary depending on the grant, but general eligibility guidelines may include verifying you are a small-business owner, the location of the company, and the size and age of the startup (i.e., no older than two years old, less than 25-50 employees, etc.).
For the creative portion of the application where the entrepreneur is able to share more about their business, they may submit a written entry, create a video or take photos. For grants that are provided through a contest, there might also be social media requirements, such as following the grant provider on a social platform and encouraging friends to vote for your entry.
3. How reputable is the funding source?
As I mentioned earlier, searching for small business startup grants yields tons of results. Be careful when navigating some of these, as they could be fake government grants masquerading as the real thing.
According to the Federal Trade Commission, some warning signs to watch out for include "grants" that ask you to cover a processing fee, pay to receive a list of grant-making institutions, or supply your bank account information. In addition to online cons, be careful with phone calls. Some scammers will fake their numbers with Washington D.C. area codes to look as though they're calling from a legitimate location.
Avoid anything that might seem questionable by heading straight to Grants.gov for an accurate list of federal grant-making agencies.
4. Can you apply for multiple grants?
Many grants will have rules about the number of entries a small business can submit in a specific grant, but entrepreneurs can still apply for multiple grants at a government and local level. Keep in mind that some grantors may ask you to disclose past grants you have received.
5. Will the grant arrive in time to cover your costs?
Perhaps the biggest question entrepreneurs applying for small business startup grants should ask is whether or not they'll receive the grant in time for their funding needs. Typically, the approval process for a grant (if you receive one) takes anywhere from a few months to a year.
However, it's also equally important to note that any grant you apply for and receive is distinctive.
This money is meant to be spent on what it was designated for and shouldn't be lumped into the general finances of your small business.
For example, if you received a grant that specified using the money for environmental reasons, don't spend it on new laptops and electronic equipment. Otherwise, you'll have to pay the money back to the grantor, which defeats the purpose of receiving one.
If you know you need the money sooner and that you'll need to spend it on more than just one area for your business, consider applying for a small business loan in the meantime to cover your bases.
Above all, approach the search for small business startup grants by thinking outside of the box. If you do your due diligence and are open to creative opportunities, you'll find it's pretty easy to reel in big bucks for your business!