As the holidays rapidly approach, getting an early start on holiday preparation for small businesses will set you up for a festive season with high-ticket orders, celebrations and a spirited party to finish the year.
If you start your preparation early enough, you can make light work of new landing pages, website updates, increased sales and the sparkling season that comes with it.
In this guide, we share our best tips and take you step-by-step through how to make your small business holiday prep effective and stress-free.
Why holiday preparation is so important for small businesses
For small businesses, holiday preparation is about making the most of what you've got. Unlike big brands, you don't have huge budgets or hundreds of team members. But don't let this discourage you. Small businesses are agile and thoughtful. With enough preparation, you can potentially accomplish everything you need to accomplish: help to boost your sales, attract new customers and strengthen relationships with existing ones.
But before diving into the holidays, you'll need some goals.
How to set holiday goals and create a business plan
If you know what you want to achieve, you can plan to get it. Your goals will determine your entire holiday preparation, so start early and get clear on what you want. Once you've set goals, formulating a winning business plan will be much easier.
1. Analyze last year's data
Start by analyzing your previous holiday performance. Last year's performance will give you an idea of:
Expected turnover
Top pages and products on your site
Your most impactful holiday sales channels
Popular holiday items, including customer preferences (color or style)
You can use analytics within your online channels, such as Facebook analytics, Google Analytics, and email analytics.
2. Understand your customer
Your analysis of the previous year will help determine the types of items your customers love during the holiday period. If you know what they want, you can tailor your holiday prep to meet their needs during this time.
During the holiday season, your customers' buying behavior changes; they're not shopping for themselves but for a loved one.
Finances Online found that 85% of customers prefer free shipping to fast shipping. If free shipping isn't standard on your site, you could make this possible if you holiday prep early enough.
3. Special promotions and sales
Most businesses have a marketing plan based around the holiday period. You want to be well prepared for this huge festive event, so set your special offers ahead of time - at least for your internal team - and get marketing aligned on a plan to build interest.
Related: The sellers' guide to Black Friday and Cyber Monday
Tips to prepare your small business for the holidays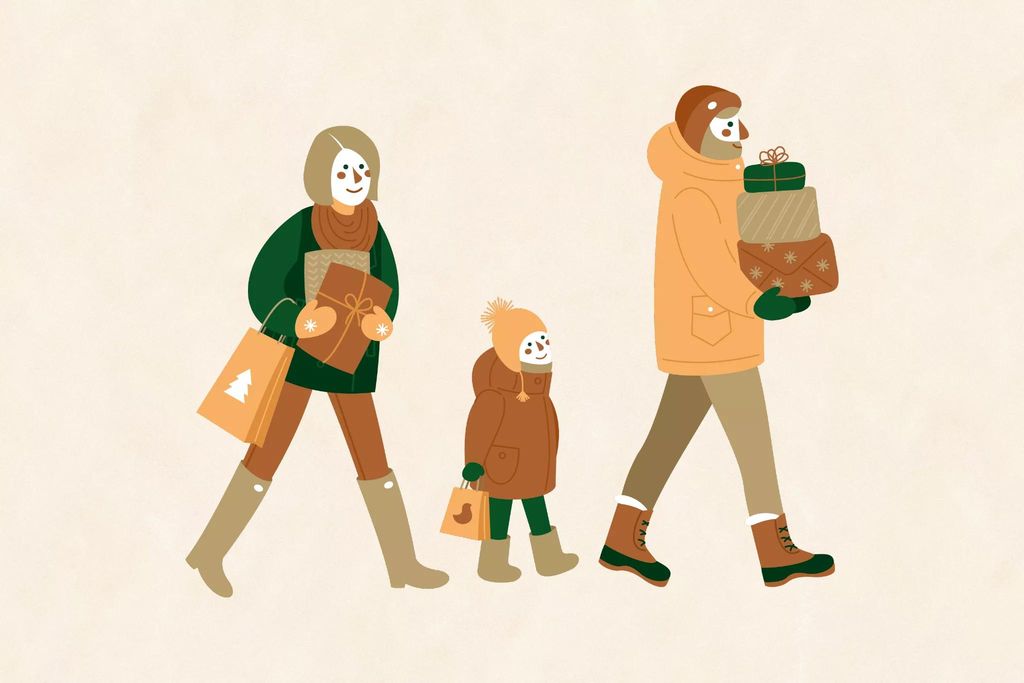 You want your team and your business to finish the year feeling fulfilled. Everyone has a lot on around the holidays, so you'll want to set your business and team up for success by preparing early.
1. Inventory management
Make sure that you have enough stock to meet the increased demand. If you analyzed last year's data, you'll know your most popular items; you can use that know-how to order more of these in preparation.
Inventory management is a crucial aspect of preparing for the holiday season for businesses, and it's an important consideration ahead of the busy holiday season. It's a delicate balancing act between maintaining enough stock to meet customer demand, but not so much that you're left with unsold merchandise post-holiday season.
Some considerations when planning inventory for the holidays:
Forecasting demand: The first step in effective inventory management is to accurately forecast demand for your products during the holiday season. This means analyzing your past sales data, considering market trends and taking into account any special marketing or promotional campaigns you're planning. This helps ensure you have enough stock to meet rising consumer demand, without overstocking and ending up with excess inventory.
Avoiding selling out: There's nothing worse for a business than having a popular item sell out and having to turn away potential customers. This not only results in lost sales but can damage your business's reputation for reliability. Excellent inventory management prevents such situations from happening, ensuring plentiful stock for your most popular items.
Handling returns: The holiday season also typically sees a higher rate of product returns. Efficient inventory management helps businesses handle these returns smoothly, minimizing disruption and maintaining customer satisfaction.
Optimizing cash flow: Inventory represents a significant investment for most businesses. Having too much capital tied up in unsold inventory can strain cash flow and impact other areas of the business. Sound inventory management enables businesses to reduce their inventory costs and optimally use their resources.
Promoting slow-moving items: Inventory management also helps identify slow-moving items. These items can then be used in bundle deals, discounts or special promotions, which not only attracts customers but also helps to clear your stock before the next season.
A careful and strategic approach to inventory management can significantly impact a business's profitability and customer satisfaction during the holiday shopping season.
Related: The quick guide to inventory management for ecommerce
2. Decorate your brick-and-mortar store
If customers visit your store, you want them to be in the holiday spirit. You can decorate your brick-and-mortar store to help achieve this.
Decorating a store for the holiday season has multiple benefits for a small business aiming to increase sales. It creates a festive ambiance that generally lifts people's mood and makes shopping a more enjoyable experience. When customers are in high spirits, they are more likely to make positive buying decisions.
The physical appeal of a store significantly impacts a customer's perception and purchasing decisions. A well-decorated store can attract the attention of passersby and draw them into the store, potentially turning a casual looker into an active shopper.
Holiday decorations also tap into people's emotions.
The holidays usually evoke feelings of nostalgia, happiness and a spirit of giving in people. Capitalizing on these feelings could prompt customers to buy, especially for holiday gift giving purposes.
Seasonal decor it can also act as a strong promotional tool that communicates the availability of seasonal merchandise or special holiday offers. Enhancing the holiday spirit through store decoration can substantially help to boost holiday sales for a small business.
3. Staffing and training
Consider the efficiency of your staff now. Do your existing team members need additional training to manage the increased workflow? What about temporary teams?
Too few staff result in increased stress for your team, and morale will suffer. Efficient staffing increases staff satisfaction and improves customer service.
With customer service in mind, the holiday season can bring a lot of work for customer service teams. The quality of service your customers receive can be the deciding factor between a fleeting transaction and a long-term customer and brand advocate. 82% of customers trust a company or brand more if they provide an excellent customer service experience.
Proactive communication, managing expectations and prompt problem resolution are essential. For this to take place, your team must be trained to handle such inquiries and be stress-free enough to keep their cool.
How to prep your website and online presence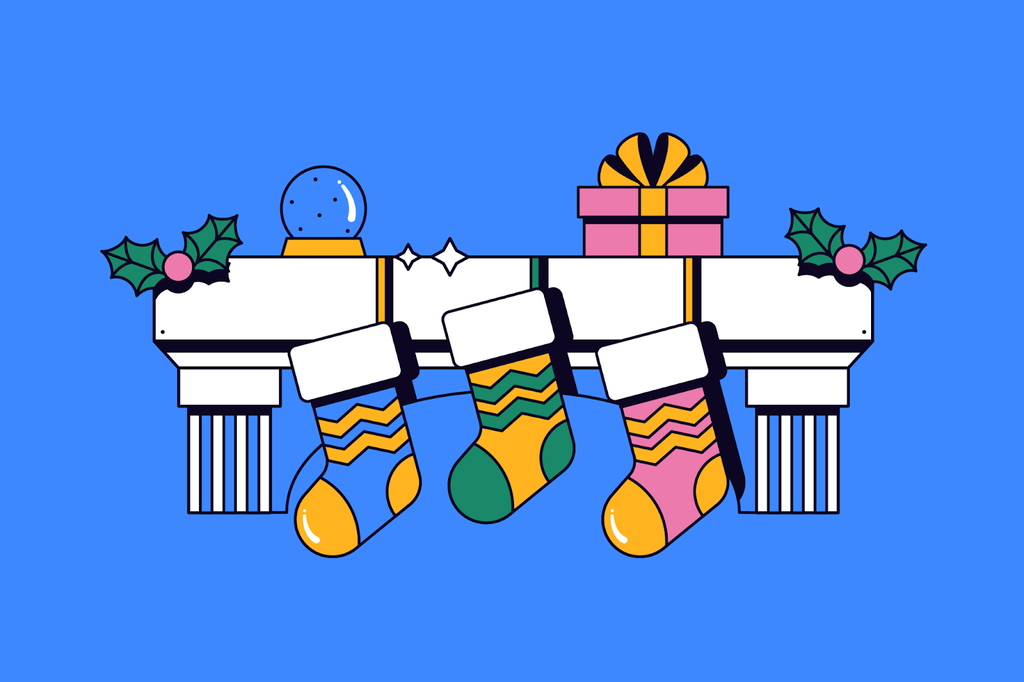 Your website is a crucial touchpoint for customers during the holiday season; more than 60% of American consumers prefer to buy holiday gifts online. Your site must handle the increased traffic and deliver a seamless shopping experience.
Your website needs to be ready for your marketing. The idea is to shape a website that converts the users you will be sending to it through marketing.
Here are some top tips for your ecommerce website.
1. Enhance the customer experience during the holidays
Run some tests on your website well ahead of the holiday season to ensure everything is working perfectly. The last thing you want is for this holiday preparation work to be all for nothing because your checkout fails or your site is plain clunky.
If you start early enough, you can use tools like HotJar or Microsoft Clarity to see how customers use your website. You can use this data to see where your customers need help navigating your site.
Here are some things to look out for and potential solutions.
Pages with high traffic but low engagement rates in Google Analytics
Potential problem: Users are finding a page that is not serving their intent
What to do: Identify why people are leaving and aim to keep users on your site longer
Rage clicks within tools like HotJar
Potential problem: Buttons or navigation are not working correctly
What to do: Identify the source of frustration and solve it.
Pages with a shallow scroll depth
Potential problem: The page is not engaging
What to do: Optimize the page with conversion in mind. What might your users be hoping to find? Present it to them.
Broken links or products without stock
Potential problem: Users will leave your site.
What to do: Resolve all broken links. For out-of-stock products, offer pre-order, backorder, or related items.
Obviously, you want a fully functional checkout with no friction; test it, then test it again (and again).
2. Optimize your homepage
Your homepage is the equivalent of your brick-and-mortar storefront. Earlier, I mentioned the importance of decorating your store to give that festive vibe. Your homepage is no different. Give your page a festive makeover!
Your website optimizations should go beyond the aesthetics; think about:
Promoting your offer loudly. Use CTAs on the site to share your discount, offer, or special.
Send users to a festive landing page so they can easily find the most important page.
Share gift guides for those who might be looking for a splash of inspiration.
Sephora's homepage ticks all the boxes over the holidays. The website shares gift guides by price, excellent navigation (shop now in the banner) and images of their products.
3. Create a winning festive landing page.
Your festive landing page is where you can send all your holiday season buyers. The page should be designed for conversion and act as a signpost so users can quickly and easily find what they're after.
Here are some tips for creating a winning festive landing page for your ecommerce website.
Countdown timers can create a sense of urgency for shoppers. Perhaps there's a deadline for next-day delivery or successful delivery before the big day.
Gift guides can be prepared well ahead of time. Showcase gift ideas categorized by giftee, interest or price points.
Customer reviews will do the selling for you. Build trust between your web visitors and products by highlighting positive customer reviews, especially for popular holiday items.
Highlight shipping details and communicate the last shipping dates to get items before the holidays.
Gift card promotions: Highlight gift card options if they're available.
Include videos and show your product in action.
Interested in launching an optimized ecommerce website in time for the holidays? Check out GoDaddy's Websites + Marketing website builder and get a headstart on the holidays.
Tips for tailoring your marketing for the holidays
For small business owners, marketing your products and sales is a must, and we've got some top tips on how to do that below. But before we get into that, there is one important thing to note:
The holiday season is not the time to launch a new marketing strategy on a channel you're not using.
Instead, focus on working with channels you're used to and channels your ideal buyers use.
1. Holiday marketing strategies
Once you know what your customers want from you and how you will promote it, you can develop a comprehensive marketing strategy that aligns with the holiday season goals.
Consider running holiday-themed campaigns across your chosen marketing channels, offer exclusive discounts, and leverage the emotional aspect of the holidays.
Related: Your guide to holiday marketing campaigns
2. Festive social media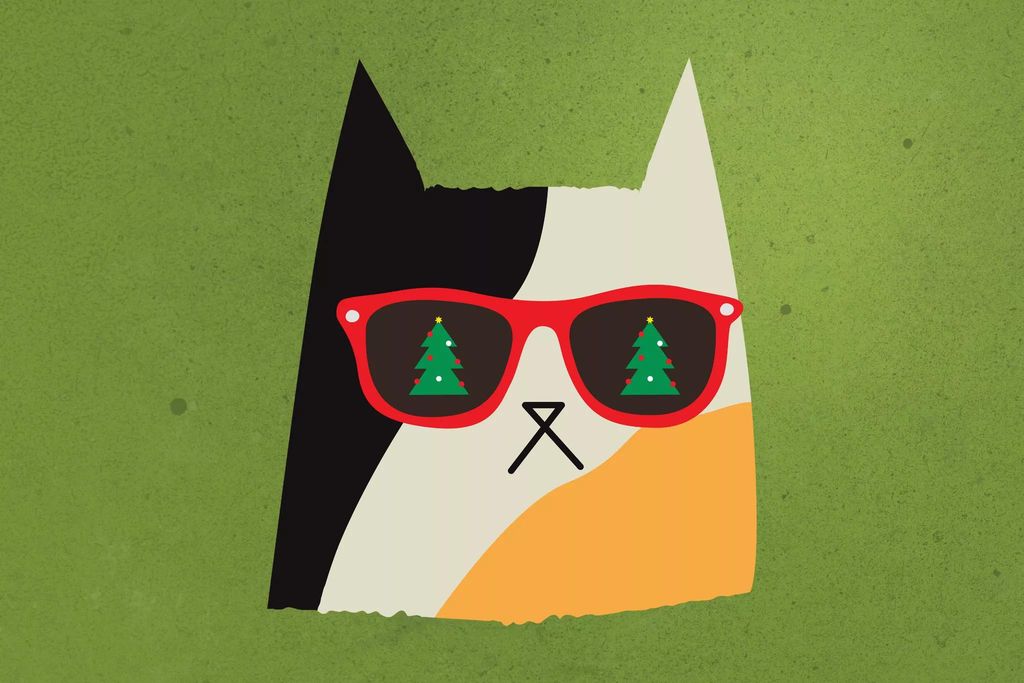 Leverage the power of social media platforms to promote your holiday offers and engage with your audience. Create engaging and shareable content that captures the holiday spirit and encourages your followers to interact with your brand.
You can use social media to share your exciting offers ahead of time.
Related: Designing a campaign for holiday sales with GoDaddy Studio
3. Email marketing strategies for the holiday season
Email is a must-have marketing strategy for your business plan when it comes to the holiday season. Use email for:
Cart abandonment emails allow you to email users who added products to their shopping cart but didn't buy. You can leverage automation to send emails to remind them of this or offer a discount to encourage the sale.
Segmentation and personalization allow you to retarget your email list with the most relevant products or content of interest. It will nurture your brand/consumer relationship and lead your prospects back into a sale.
Sending emails based on behavior, such as viewing a particular product. If a user has viewed a product but not bought it, they might just need a follow-up email to build that final bit of trust before they hand over their hard-earned cash.
Email drip campaigns are excellent for the holidays. If planned in advance, you can bring awareness of your special offers or popular products before people are on your site. If you can pique their interest early on, you might just capture a sale.
4. SEO preparation for the holidays
87% of holiday shoppers use Google as a shopping resource. Ideally, your website would appear for holiday-related searches.
You can support your SEO strategy by:
Researching keywords related to 'Black Friday and your product, or 'gifts' and your product.
Create gift guides to leverage terms like 'gifts under [price] for [person].'
Utilize Google properties like maps, especially if you have a brick-and-mortar store. The goal is to be found for keywords like '[product] shop near me.'
Post-holiday strategies for small business owners
Your sales during the holiday period have likely introduced a lot of new customers to your brand. The goal with your new consumers is to nurture them to turn passive consumers into active brand advocates.
Here are some ideas of what you can share with your post-holiday marketing:
Product care tips so those who come across your social media or join your email receive helpful content.
Related products and bundles to show how your products are complemented by others. You might inspire a second sale.
Behind-the-scenes stories so that your new subscribers get to know you.
Referral incentives such as 10% off if you recommend a friend might encourage your new brand fan to bring a friend in!
Partnerships with other related companies to offer your customer base a useful product or service to complement your own.
Finally, your customer service team needs to maintain their sterling service if you want to keep existing customers happy.
Wrapping up on holiday prep for small businesses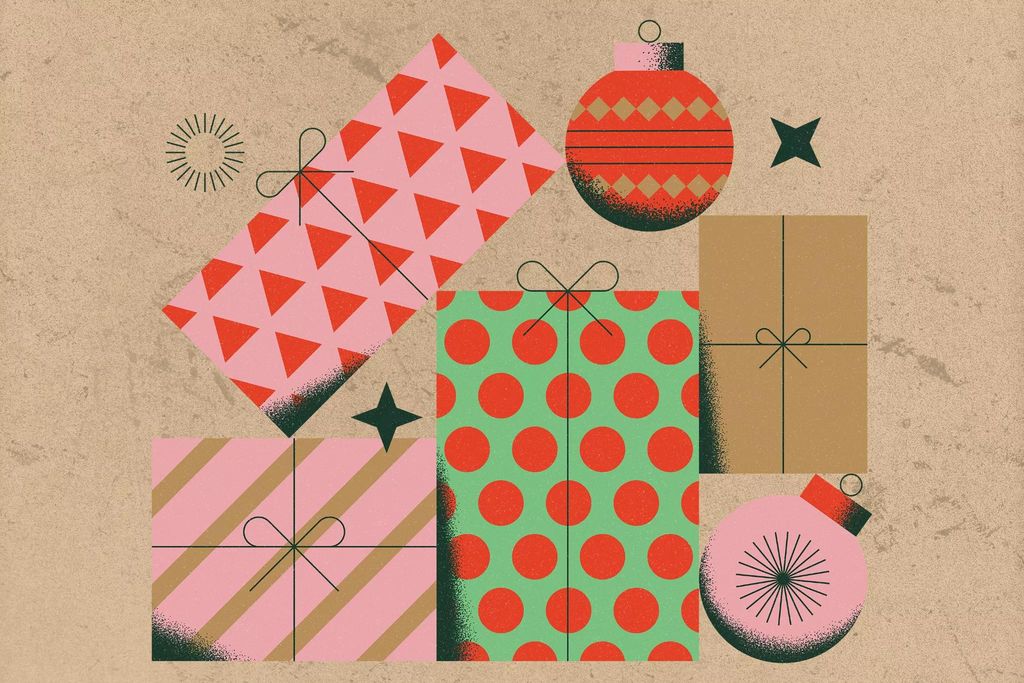 A lot goes into holiday preparation, and it's particularly daunting for entrepreneurs and small business owners. But remember, your product is a worthy and thoughtful purchase for an audience desperate to find you!
Done well, your holiday preparation will bring a whole new customer base into your business and brand. And, if you nurture them in the post-holiday phase, you might just have a customer for life.
Ultimately, your hard work in your holiday preparation will impact your business forever.
If you need one last bit of motivation, holiday preparation gets easier each year. All the foundational elements you put down now will be reusable next year. Now that's a reason to look forward to the holidays!