As a local restaurant owner, your No. 1 focus has to be on the food, the ambience, the staff and the menu. But if there are no customers, then the whole thing falls apart. How to lure them in? Build a website.
More than 80-percent of American adults use their smartphones or tablets to find restaurant locations, hours and directions.
According to the National Restaurant Association, 83-percent of Americans look up dining locations, directions and hours of operation on their smartphones or tablets. Just over half order takeout or delivery right from the restaurant's own website. Isn't it time you got in on the action?
5 reasons your local restaurant should have a website
To bring in customers.
To share hours and menus and take reservations.
To establish a local identity.
To set yourself apart from others.
To create brand awareness.
Let's discuss each of these reasons in more detail.
1. To bring in customers.
What's the first thing you do after driving by a restaurant that looks good? You want to see the menu and price list — hello, Google! But what if the restaurant doesn't have a website? Chances are, you end your search and move onto another restaurant to make your dinner reservation.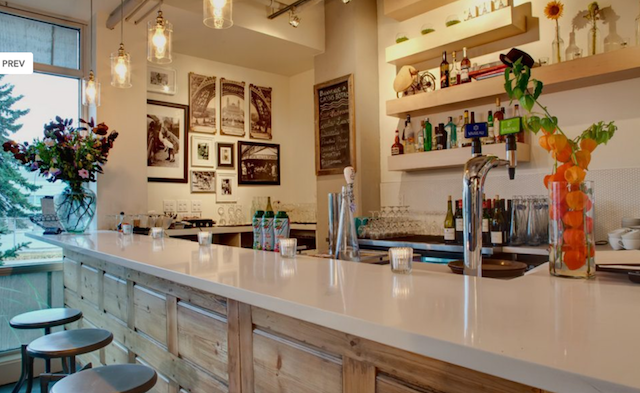 By having a website, you increase your visibility and the likelihood that people are going to become first-time customers. You can also use it as a way to engage customers and gather contact information from them. Use your site to keep loyal followers informed about events and menu specials. Local restaurants need to stay connected to people to bring them in the door.
2. To share hours and menus and take reservations.
A good website answers basic questions right away — menu, location, hours of operation, and reservation information are the essentials. You should also include contact information, methods of payment and social media links all in one handy location for everyone to see. People are more likely to look up a business online than to call in for information so put it out there! Including reviews or links to review sites on your website is also a great way for customers to offer feedback or preview the experience through comments from other customers.
3. To establish a local identity.
A well-designed restaurant website gives you the chance to show future customers what you're all about and who you are before they ever step foot inside. Entice diners with your menu and pictures of appetizing dishes, laughing patrons or busy chefs preparing meals. Showcase your ambience with photos of your interior, patio, bar or comfy private dining room. All of these give customers an idea of what they can expect walking through your doors.
Traditional advertising channels are no longer as effective as they once were; now it's all about word-of-mouth and online presence. People may be hesitant to try a place they've never heard of. A website is an easy way to assure them you offer an experience they'll enjoy.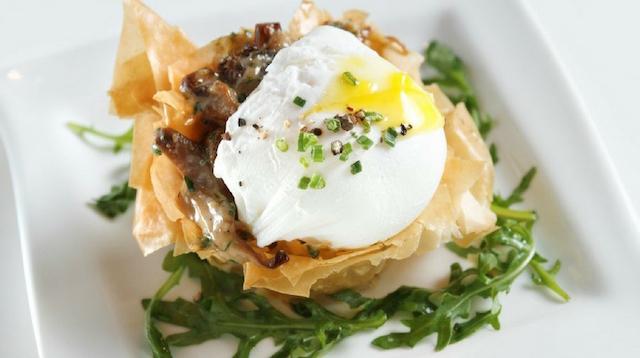 4. To set yourself apart from others.
Competition is fierce in the restaurant industry. We've all seen restaurants come and go. You want to stand out from the crowd. What special things do you have to offer? Delivery service, catering, happy hours — a website tells people what you are all about. Let's face it, if you don't have a website in this day and age, people will quickly assume something is off. People tend to find the lack of website suspicious. I don't know about you, but I would wonder which other corners a siteless restaurant is cutting.
5. To create brand awareness.
Unlike national chains, most local restaurants don't have the luxury of launching expensive national branding campaigns. It's entirely up to you to get the word out. With more and more diners turning to the web at dinnertime, not having a website is like a front door without hours of operation. No sign above the entry, no curb appeal to invite people to come in. The world is moving at a fast pace and the number of internet users is constantly on the rise.
Identifying yourself as a professional brand is a must even if you are a single restaurant.
But you don't have to be a web designer to create a gorgeous, easy-to-use website with all the elements a local restaurant needs. GoDaddy Website Builder has dozens of website designs for restaurants like yours. It even has ChowNow and Open Table widgets, so you can easily offer online ordering and reservations right on your site. No time or interest in building it yourself? There are lots of professionals who'd be happy to build a custom website for you.
Make your local restaurant visible on the web
As I've said, if you don't have a website, it's like you don't exist. If you want to prevail over other competing local restaurants and rise above the crowd, you need to make web-savvy diners aware that you exist. Social media is the new word of mouth; people are sharing constantly in our big wide world and having a website is the basic way to communicate your existence. Make sure it's a good one that attracts clientele and keeps them coming back.
Want more tips? Check out our free checklist: 5 ways to get more local customers
Make sure hungry diners looking for grub find you.