It's no secret that the blog scene has some fierce competition. Millions of posts are published every day, many of them on the same topics and ideas. When you hit publish, how can you be sure that your post is going to stand out from the rest? Here are seven ways to take your post to the next level before you hit "Publish."
1. Did you cover the topic extensively?
Before you write your post, pretend you are the reader. Do a Google search for keywords you think someone might type in if they were looking for your post. Read the top results on the first page. How long are they? How extensive are the explanations and tutorials? Is there a way you can provide more information, or perhaps a different angle/viewpoint? Your goal should be to have your blog post be the most complete answer to a given topic.
2. Do you provide helpful external resource links?
Anytime you can, link to relevant and credible sites with more information. If you think taking a rabbit trail with a specific tutorial or idea will detract from your post, link up another resource that has it spelled out.
Pro tip: Do not link the phrase "Click Here." Instead, link a relevant keyword, or even better, create a quick bulleted list of further resources. Make sure the links open up in new tabs so the reader remains on your post.
3. Did you sprinkle tweetables throughout the text?
When writing your post, identify one or two catchy and short quotes that would make good tweets. You can embed a tweet button right in your post so all someone has to do is click the button and tweet out the quote with a link back to your post. There are several ways to do this:
Click to Tweet Plugin — Free and easy to use
If you'd rather not download a plugin, you can use the free Twitter buttons for developers. Fill out the relevant fields and copy and paste the code into the HTML view of your post.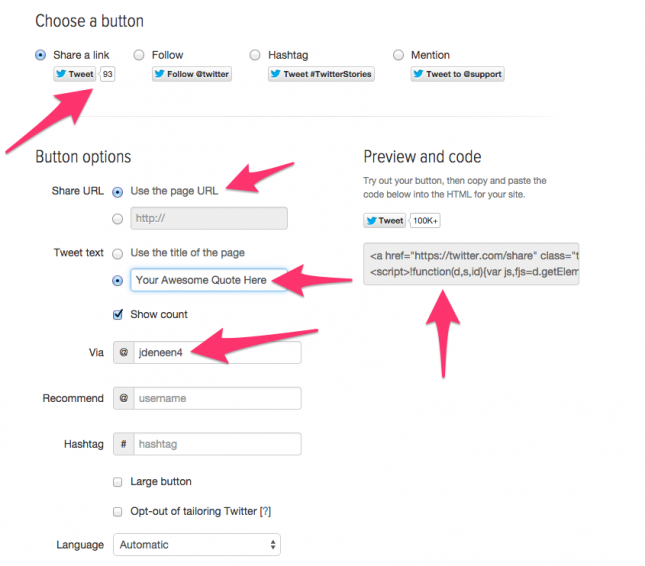 When you finish, it should look something like this: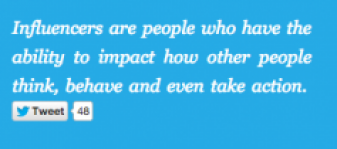 4. Did you break the text into bite-sized chunks?
Assuming you answered No. 1 with a resounding yes, this means you will have a fair amount of information to organize on the page in such a way that your reader doesn't glaze over. It's a myth that people won't read more than 500 words in a blog post. They will read as long as you write if you are giving them answers to their questions. However, you must break up your text into bite-sized chunks.
Use blockquotes.
Use headings.
Create bulleted or numbered lists.
You can also use images to divide up paragraphs. Play around with the left and right alignment to create the illusion of less text.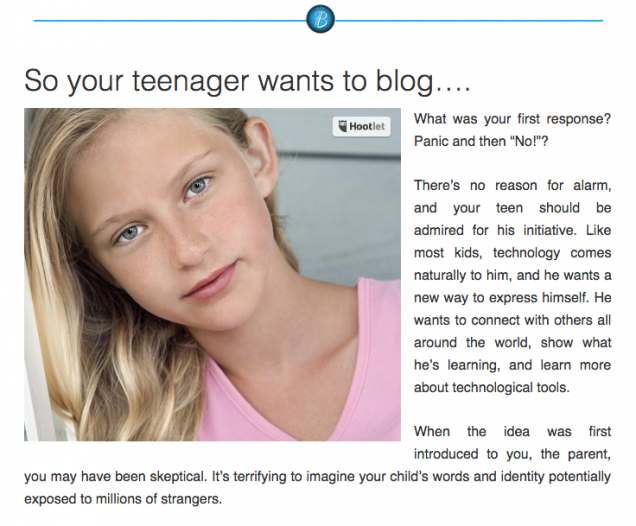 5. Does your headline grab the reader's attention and describe the post accurately?
Clickbait is a total turn-off. Don't create a title that entices people to click, knowing full well the post won't deliver on the suspense. Instead, try to create a title that accurately describes the post and at the same time, adds some suspense or sparks curiosity. Take this blog post title -- "7 tips to boost your blog post's performance."
If it had said, "Never get your blog post ignored again!" you would probably read the content and come away slightly disappointed (because really, who can promise such a thing?). Likewise, if the title said, "7 things to do before you hit publish" you might not want to read it because it's just another to-do list. You need a combination of curiosity and description to hook your reader!
6. Have you embedded any relevant Pinterest boards?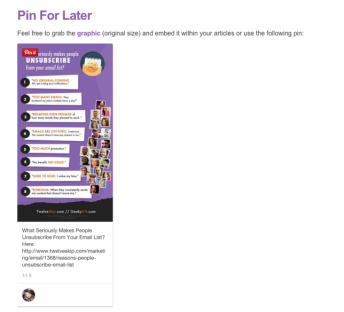 Pinterest is the social media platform with the longest shelf life. Pins can continue to bring in thousands of visitors months after they were pinned. If your post fits well with Pinterest, it's a great idea to create a visual pinnable graphic and embed it into the post so a reader can simply add it to their board with one click.
Pin your blog post to Pinterest, and then use that Pin and embed it in the HTML view of your post after the fact. Pauline Cabrera of Twelveskip.com does this a lot. She creates graphics to match her posts and puts them right at the end.
7. Do you end the post with a call to action?
What do you want your reader to do at the end of the post? If it's to comment, write a conversational question at the end and ask for your reader's feedback. If you want them to share, using the embedded pinboards and tweetables will help. You can also do what Copyblogger does and ask people to head over to Google+ to comment and discuss.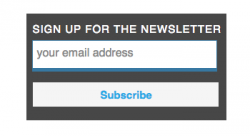 If you are trying to get more subscribers, make sure to add a signup box at the end of every post. Just don't end your post without some sort of request for engagement, action, or conversation on the part of the reader!
So, how do you take your blog posts from good to great? Share your tips in the Comments!