As an eCommerce business, you might not have any larger business expense than your shipping rates — except, of course, for your inventory. This massive overhead category can eat up to 25 percent of the sales revenue a typical company receives in a year.
With the price of gasoline and other factors driving shipping services to increase their prices annually, it can be hard for small businesses to reign in these expenses without needing to raise the cost of their goods or services.
Related: What you need to know about shipping for small business
8 ways to save on shipping rates for online orders
Before you decide that shipping costs can't be absorbed, see if there are any of these tips that you might have overlooked:
Negotiate your shipping rates.

Reconsider premium shipping rates.

Look at hybrid services.

Check for errors.

Know your products.

Don't forget supplies.

Provide excellent customer service.

Claim your refunds.
These are the most commonly used tactics for savvy companies who want to avoid passing along the expenditures to their customers.
1. Negotiate your shipping rates
If your business does any significant amount of shipping, it has probably already been assigned a sales or customer service rep at the big three shipping companies. Since you'll likely ship the most with the company that offers you the best price, it's worth discussing how you can make your budget — and your shipping sales rep happy — by giving more business to the shipper who can lower your shipping rates.
While this tactic works best for companies of a certain stature, even fledgling startups who show promise of growth can get serious about making their shipper a true partner.
Lower prices mean you can ship more — and that makes everyone happy!
2. Reconsider premium shipping rates
Do you know the time guarantee for each of the three major shippers and their various tiers of service? Some companies overpay for the fast ground shipping options — or even two-day air freight — when they could easily get by with the next best thing.
While the time to ship a product via ground services will depend on how far it has to travel, if you have a fulfillment center near the destination city, you may find ground services just as timely as their air alternatives.
A Kansas City-to-Omaha shipment, for example, could arrive at the same time as the expedited rate, but at half the cost. Create flexibility in your fulfillment processes to identify when shipping can be done for less — but with the same spectacular results.
3. Look at hybrid services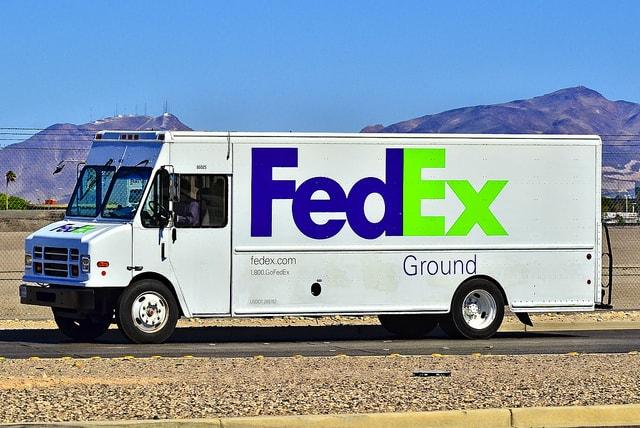 If you've ever seen your USPS mail carrier drop off a FedEx package to your front door, you've witnessed what shipping experts refer to as a "last mile" delivery. In suburb or rural areas where it can be cost-prohibitive for the major shippers to drive a few miles to drop off one package, they take it to the post office, where the mail carrier does the rest.
This service is often much cheaper than a standard FedEx or UPS drop-off, and it's very commonly used by brands like Amazon. Be sure to inquire with your shipper if they offer this hybrid approach for your shipping needs.
4. Check for errors
Shipping rates are like medical bills — they can really add up! The other thing that these two expenses have in common is that their complicated nature can discourage payers from scrutinizing each expense in search of billing errors. If you care about your overhead, however, you'll take time to regularly audit some of your bills — if not review all of them.
While the workforce needed to go line item by line item might not be available at the moment, a random inspection (especially of your biggest bills) is warranted.
It's not uncommon for eCommerce companies to learn that they weren't billed according to their contract, especially if they were supposed to get a promotional discount on shipping rates or worked out a deal with the shipper for a special offer.
5. Know your products
If you ship relatively uniform items, you'll have an easier time finding a shipping service that gives you the best buy. For example, if you have a product that qualifies for the very strict (but affordable) first-class mail service from USPS, you will probably find no better deal. If you have very heavy products (70 pounds or larger), and you frequently ship to the same cities, a freight contract could serve you well.
Likewise, media mail (which is very cheap) works best for books that don't need to be to your customer in a speedy manner.
Take some take to look at trends in your products and shipping behaviors.
You might learn that you only really need a few specific services and that one shipper does it best — and for the lowest shipping rates.
6. Don't forget supplies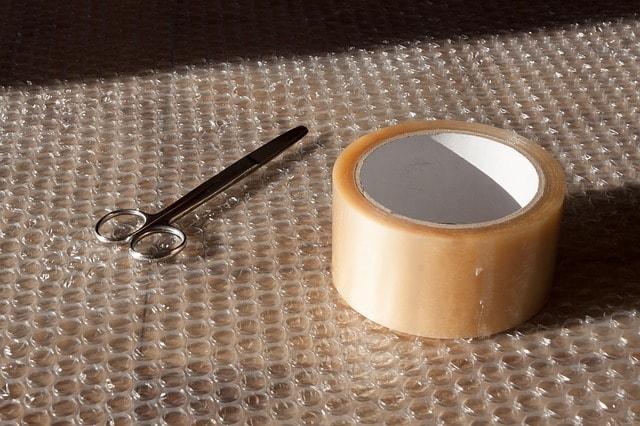 While the getting there is expensive, so can the boxes, tape and stuffing you buy to protect your wares. Fortunately, many of the major carriers have free packing and shipping products for their high-volume customers to use. Remember that these are to be used only for the shipper they are designated for.
Re-using USPS flat-rate boxes for FedEx, UPS, or another carrier can land you in legal trouble.
If you signed up for a carrier, and aren't offered packaging perks in your contract, be sure to ask. If nothing else, getting packing supplies can be a way to offset costs in a situation where you request for biggest discounts was denied.
7. Provide excellent customer service
All of these ideas have provided ways to save money on products being sent out of your business, but returned products can cause additional shipping costs, as well. Limit the number of products being returned in the first place by offering transparent language on your product description pages.
Give clear expectations of when the product should arrive, and offering alternative ways to resolve customer complaints. A significant discount on a future order, for example, costs you nothing in shipping fees and can convert a disgruntled customer into a loyal, raving fan.
Related: Start-to-finish eStore customer service tips
8. Claim your refunds
What happens when a shipping company fails to deliver your package on time? You are entitled to a refund. While this is a rare instance (less than 10 percent of packages are delayed), most companies are too busy to track packages and fill out the claims to get the money owed them. Enlist the help of a delivery auditing service to help you get your refund money.
It's just another, legitimate way to shave a little more off your shipping rates.
The next time shipping rates rise, rest assured that you'll be prepared to meet the increase head on. While you can't stop everything, slowing down inflation in this budgetary category can make a big difference in helping your company succeed this year.