Starting an online store is just the beginning. Once you get into the groove of marketing your store and handling orders, it's time to consider adding advanced ecommerce features, so you can sell more products and increase your profits.
In this post, we're going to cover advanced e-commerce features you should consider adding to your store.
Advanced e-commerce features to consider
Going beyond the basics and adding advanced features to your store will help you improve your customers' experience and sell more products. Here are seven advanced e-commerce features to consider adding to your online store.
Reporting tools
Integrated blog
Abandoned cart recovery
Advanced search and filtering options
Mobile-optimized checkout
Integrated social media and SEO
Video or 3D product demos
Not sure which of these advanced e-commerce features will give you the biggest bang for your buck? Get the details on all of them to help you decide which upgrades could have the greatest impact on your business.
1. Reporting tools
One of the first things you should add to your store is reporting tools.
This includes not only traffic analytics that show you how your customers are finding you, but also store analytics that tell you what your customers are buying.
By adding powerful reporting tools, you'll be able to see which of your products are doing well, which orders are pending, the state of your inventory, and more. They will also allow you to stay on top of your store and avoid running out of stock or stocking up on the wrong category of products.
2. Integrated blog
If you're not blogging for your online store, it's high time to get on that bandwagon.
Blogging is one of the easiest ways to promote your store while providing your customers with tons of value.
You can create posts that talk about the behind-the-scenes process of your product creation, share customer stories, and show how your product is meant to be used or cared for.
You can also create gift guides and link to the products in your store. An active blog gives search engines more opportunities to index your online store, which increases your chances of showing up in search results.
3. Abandoned cart recovery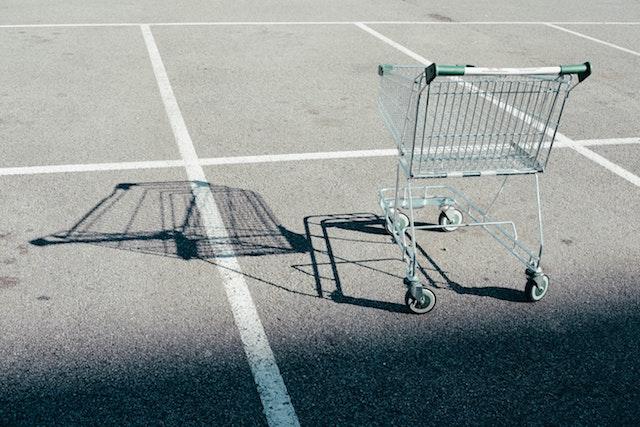 Cart abandonment is one of the worst problems for every online store owner. While you can't completely eliminate it, there are ways to reduce it. Simply by setting up abandoned cart email reminders, you can remind customers about the products they left in their cart.
You can send reminders out on a schedule, and offer a special coupon or a deal to encourage them to come back and complete the purchase.
4. Advanced search and filtering options
It goes without saying that your store should include a search bar and product filters. However, there are ways to improve on both of those.
For example, a live search that suggests products as the user types is more effective than a static search bar that returns a list of dozens of products.
Offering the ability to filter not only by size and color but also by brand or material is another smart way to add more advanced filtering options and make it easy for your customers to find the exact product that they want.
5. Mobile-optimized checkout
With more than 50% of all internet traffic coming from mobile devices, successful online stores understand that having a mobile-optimized checkout is a must.
A few tips to keep in mind when it comes to optimizing your online checkout process for mobile users include:
Confirm that your form fields are large enough to type on smaller screens
Ensure that form fields trigger the correct keyboard
Don't ask for unnecessary information
Use a larger size for your buttons and calls-to-action
Offer a variety of payment options such as Apple Pay and Google Pay
Related: WordPress ecommerce — Everything you need to know
6. Integrated social media and SEO
Having sharing buttons on individual product pages makes it easy to drive more traffic to your store. Take it to the next level by adding an even deeper integration with social media. Connect your Facebook page to your store to make it easy for Facebook users to buy from you.
You can also set up Instagram Shopping so your Instagram followers can go directly to your product page and check out.
Plan to devote some time to your store's SEO to ensure your product titles, page titles, product descriptions, and images are optimized for search engines as well. This will help you show up in search results when someone looks for products you sell or products similar to yours.
Related: Beginner's SEO guide: Search engine optimization for small business websites
7. Video or 3D product demos
Finally, consider adding video and 3D product demos to your store.
One of the biggest drawbacks of online shopping is not being able to see or touch the product in person.
By adding video or 3D product demos, you'll bridge this gap and make it easier for your customers to visualize what they're buying.
Videos enable you to show how other customers are using your products while 3D demos allow customers to see the product from all angles. Both options make the decision to purchase easier—and help you sell more.
Next steps
In this article, we've covered advanced ecommerce features you should consider adding to your store.
Features like reporting tools, integrated blog, abandoned cart recovery, and others will help you increase your bottom line and make it easier to drive organic traffic to your store, so you can spend less on advertising.
If you're ready to upgrade your store — or you're looking to start an online store — checkout GoDaddy Online Store. Get started today for free, import up to 5,000 products, and launch a successful online store.
Happy selling!