This article was originally published on July 2, 2013, and was updated on Dec. 18, 2019.
The images in your email newsletters bring life to the stories you share. Whether those stories share events, business updates, or new items for sale, quality images create better emails.
In short, images in email newsletters tell the story.
There isn't a prescription to follow for the quantity or types of images to include in your email, so you'll have to trust your gut — or enlist friends whose guts you trust. Send tests to yourself and look at the mailing in your inbox. Do the images draw your eye to the right spot? Is the email too busy? Too bland? Descriptive? Ask yourself how the email feels. Then tweak your content accordingly.
With images, it's better to under-do than overdo.
3 guidelines for effective image sizes for email newsletters
Here are the points that we'll cover so that you can effectively deliver your email marketing message:
We'll take a closer look at each point below.
With images, keep in mind that the file size of the image significantly impacts how long it takes for an image to show up in an inbox.
GoDaddy Email Marketing can handle a wide range of image formats and sizes, so these tips really take your readers' inbox needs into consideration.
If you follow the guidelines in this article, whatever email marketing solution you use, the images should load quickly.
Related: 10 best practices for picture editing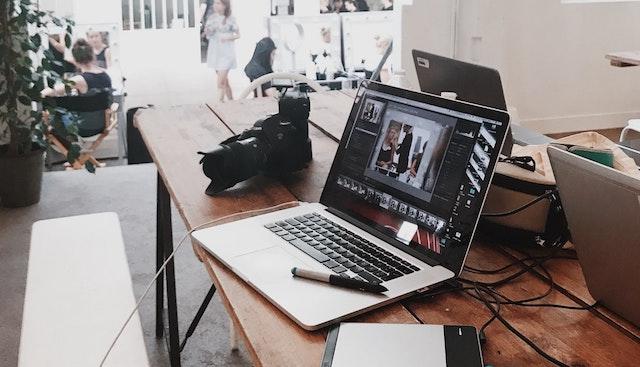 1. File size: Less than 1MB (under 150kb is the ultimate)
Your readers view your email newsletters through all different types of internet connections and devices.
Keeping your file size small helps your emails load quickly in a wide range of environments.
Anything too big will take forever to process, and will bog down your email when it is being sent and opened. You want to keep your emails light and easy for people to open.
Are you having issues getting your image to be less than 1MB? Online tools like CompressJPEG can help you to decrease the overall file size quickly.
Related: How to optimize images for the web
2. File type: .jpg, .png or .gif
Most images that you'll want to include in your email newsletter already come in one of these formats. Some more advanced image editors may offer more image file options. As long as you stick to the three file types above, your email marketing program will love you and so will your readers.
3. Image width: 590px for a banner image and 530px for all other images
These are the maximum widths an image will display in your email newsletter. We've tested image and email displays in many different email clients and inboxes — these sizes help your emails look beautiful everywhere.
In general, if you adjust your image dimensions to 590px (for banners) or 530px width (for everything else), the image file size will take care of itself.
Remember that sizing an image from large to small is always preferable to stretching a small image to larger dimensions to avoid pixelation and distortion.
Editor's note: Need more in-depth information on using images effectively in your email marketing campaigns? Our detailed email marketing guide is the perfect place to start.
Now that you know the best way to format your images for email newsletters, get out there and create your next email marketing campaign!
This article includes content originally published on the GoDaddy blog by Emma Wilhelm.