More than 75 million Americans play fantasy football every year. You heard that correct. More than 75 million women and men in the U.S. participate in some form of fantasy football — be it a free league with family members, a paid league with friends or coworkers or a weekly league on daily fantasy football platforms.
Fantasy football is not just game — it's an American pastime. And winning at fantasy football, particularly season-long leagues, requires a lot of similar traits and skills to running a successful business.
6 lessons a small business owner can learn from fantasy football
Here are six business lessons you can learn from being a successful fantasy football manager.
Make informative decisions using data and historical evidence.

Don't be afraid of risks.

Find mutually beneficial opportunities.

Learn how to negotiate.

Don't sacrifice long-term value for short-term gains.

Never lose hope.
Let the games begin!
1. Make informative decisions using data and historical evidence
As a business owner, it's important for you to collect and analyze information before making a strategic decision. Learning how to interpret data is becoming increasingly important for business owners as big data and customer information is more available than ever. This same skill is true for managing a fantasy football team.
Fantasy football requires you to set a lineup of players and awards you points when those players perform well in the real football games. If your lineup produces more points than your opponent, you win. Therefore, fantasy football managers want to set the optimal lineup every week.
To make these decisions, you need to collect and assess information about your players, their opponents, historical evidence and other pertinent data.
For example, you might be deciding between two equally productive running backs for your lineup, and you find that one running back plays the team with the best defense in the league against running backs while the other has a much easier opponent. This information will help you make a more informed decision.
Related: How to make data-driven decisions using Google marketing tools
2. Don't be afraid of risks
For businesses to thrive, managers must be willing to take calculated risks. Whether that means pivoting your business offering or investing in a new website design, you can't be afraid of change or risk averse.
The best fantasy football managers are not the ones who stick with the team they drafted or play the same lineup every week — they are the ones working the waiver wire, finding trade partners, and looking for opportunities to add promising talent to their roster.
For example, you might have a player on your roster who you drafted in the early rounds who isn't performing. Rather than continuing to start that player every week because of his draft value, you might want to drop him in favor of a free agent player who has been in better form recently.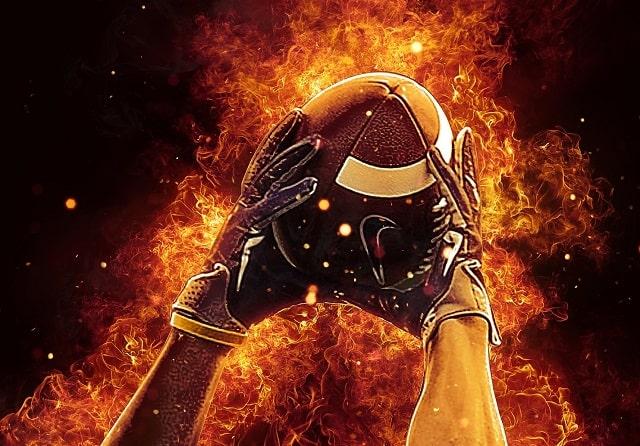 3. Find mutually beneficial opportunities
Successful businesses are always looking for mutually beneficial relationships. For instance, you could find a new supply chain partner to streamline deliveries or a marketing firm to drives more leads.
Great fantasy football managers are always looking for mutually beneficial opportunities in the form of player trades. Maybe you have several quality wide receivers but are weak at the running back position, and another league member has quality running backs but no wide receivers.
By trading one of your strengths to improve a weakness, you can improve your net result.
Much like a fantasy football manager, a business owner should always look for opportunities to improve — even if it requires making a small sacrifice or concession.
Related: Forging strategic partnerships to grow your business
4. Learn how to negotiate
If you are looking for outside partners to help strengthen your business, then you'll likely need to negotiate a contract. Great business owners have developed negotiation skills such as:
Active listening
Building rapport
Communicate effectively
Assertiveness
Firmness
These same negotiation skills come into play when working with trade partners in fantasy football. Rather than sending a bunch of one-sided trade offers, reach out to managers individually and start a line of communication. Find out what areas of their team they think are weak or where they want to improve.
Additionally, don't succumb to pressures from other managers or public opinion.
Learn how to value your assets appropriately and don't make a deal that doesn't feel right.
Related: 5 effective communication tips for leaders
5. Don't sacrifice long-term value for short-term gains
Every decision you make as a business owner affects your company immediately and over time. As a result, business owners must assess the long-term impact of their decisions to optimize the return on their resources.
Season-long fantasy football is a marathon, not a sprint.
While you play on a weekly basis and make short-term decisions, you must remember that the goal is to win the championship — which comes at the end of the season.
Therefore, you need to make strategic decisions now that put you in the best position to succeed over the course of the entire season. For instance, you wouldn't drop one of your best players because they are on a bye week.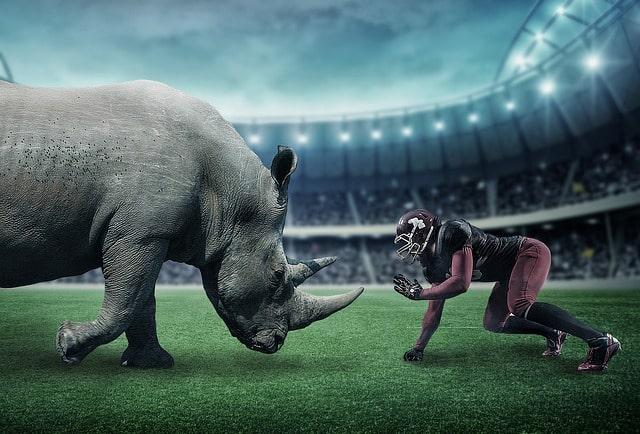 6. Never lose hope
Running a business is daunting. It takes commitment, perseverance and fearlessness. Further, some of the most renowned business owners faced adversity and failure before they found success.
You might face adversity throughout the fantasy football season. For instance, last year's consensus top-three pick David Johnson had a season-ending injury during the first game. Owners could have thrown in the towel and complained about their poor luck, or they could have worked the waiver wire and make trades to overcome that injury.
Additionally, season-long fantasy football leagues typically have a playoff structure for a specified number of teams. Even if you start your year with five or six straight losses, you always can turn things around and make the playoffs. And, anything is possible if you make the playoffs — ask Nick Foles of the Philadelphia Eagles.
Run your business like fantasy football
Even though fantasy football is just fantasy, there are several lessons one can extrapolate from playing it. From learning to collect and interpret data to taking risks and negotiating, a great fantasy football manager can take those same skills and apply it to running a business effectively.
So, the next time you're contemplating a strategic business decision, think about how you'd handle a similar situation in fantasy football. You might find a parallel that provides more assurance for your decision.