When you're ready to start a business, the sheer amount of work can be a bit daunting. You've come up with an idea you're passionate about, you're excited to hit the ground running, but wait — where, exactly, do you start? What steps should you take first? You don't want to overwhelm yourself before you even begin, and yet there's so much to do. The good news is, you don't have to stress. We've got your back.
Before you can bring a product or service to market, you'll need to name your business, identify and understand your customers, and establish a business plan — all of which we'll go over in this article.
Start a business in 3 steps
If you're ready to bring your idea to life, then you'll want to tackle these three steps first.
Name your business.

Understand your customers.

Establish a business plan.
Ready to start a business? Keep reading to get a grip on these tasks so you can launch your idea with confidence.
1. Name your business
Want to stand out in a sea of competitors? Then you'll have to come up with a unique name. Naming a business takes time — and sometimes, the process can be aggravating. You want to stand out without being too obscure or unrelatable, to be memorable among your competitors, and to top it off, your business name cannot have been trademarked by anyone else.
When you start a business, it's important to truly take the time to find a name that represents your idea.
The GoDaddy business name generator can be very helpful to explore options for business names.
Think of some brands you know well. What feeling does their name evoke? Is it easily recognizable? Does it create an instant impression? The answer is likely, "yes." Try to take a page out of their book, and come up with a word or phrase that defines who you are and what you do — a name that will stick in customers' minds and stand out from the competition.
Pro tip: Think about the tone you want your name to project. Are you looking to be an innovator or disruptor in your industry? Then a conversation-starting name might be best. Are you all about presenting the facts in a straightforward manner? Then your business name should reflect that.
Choosing your domain name
Once you've honed in on a business name — and tested it by presenting it to some friends, family or trusted colleagues — it's time to think about domain names. It's a good idea to first use a domain name suggestion tool. Even if you're set on your current idea, the traditional variations or domain extensions might not be available, and having another way to view potentials for your online identity could spark inspiration.
That's why it's imperative to take choosing a domain name seriously. In general, it should be short, easy to spell and memorable, but you can also use industry-specific lingo and geographic locations to make it stand out.
2. Understand your customers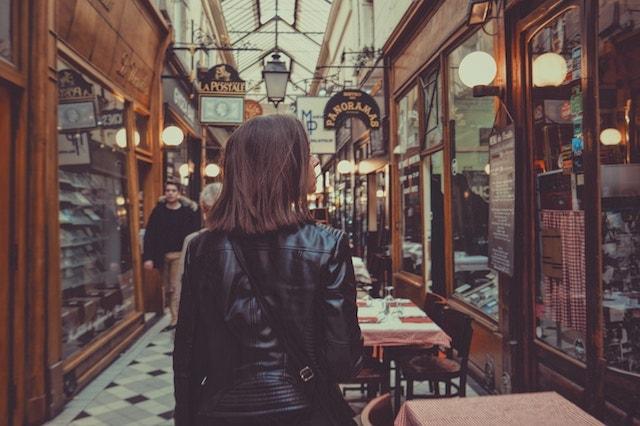 It's all well and good if you've got a brilliant idea, but if you've got no one to market to, then you might be spinning your wheels. In order to start a business, you have to first identify and understand your customer base.
You can identify your market by creating customer personas or ideal client profiles that align with your business and the pain points you solve for.
When it comes to understanding your customers, consider answering the following questions:
What's my customer's typical age range? (i.e., 18–40)
Geographic location? (i.e., southwest U.S.)
Occupation and/or income? (i.e., working professional, income of $80,000)
Average education level? (i.e., college education)
You can then use this information to create customer personas and profiles that align with your product.
Perhaps your new business idea is to create a healthy, on-the-goal meal alternative for fast-paced professional workers that doesn't require refrigeration (great for those southwestern states with hot climates). Eventually you'll want to expand, but maybe that's your target location for now either because you're local or already have some great shipping connections.
Once you understand who your customers are — and how your product or idea can solve for an issue in their life — you can tailor your brand, product or service to fit the needs of your market.
3. Establish a business plan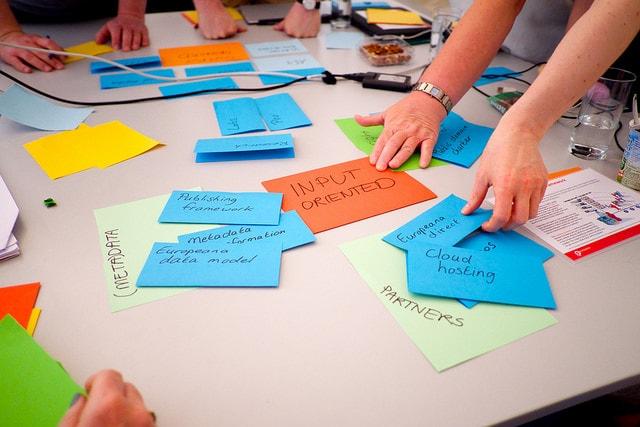 With your name and ideal customers in hand, you're ready to tackle your business plan. You'll need to include:
A summary of your business, including the solution you're bringing to market and how it differs from your competitors.
Market research, indicating where your niche falls and how it will fare.
The legal structure and organization of your business.
Marketing ideas and tactics you'll use to spread the word about your company.
Funding (more on this below) and financial projections
There are a few templates out there you can review and tweak to align with your business. You'll also want to craft a mission statement.
A mission statement acts to clarify what you do, how you do it, the values you seek to uphold, and the promise you make to your customers.
It's important to create a strong mission statement. It's very possible that it will shift as your business develops, so don't worry about the nitty-gritty, insider-specific details — but do include information about your goals and your customers. Take Amazon's mission statement for example:
"Our vision is to be earth's most customer-centric company; to build a place where people can come to find and discover anything they might want to buy online."
The best thing about a killer mission statement? You can use it as a baseline for your elevator pitch. Pitches are a great way to give a snapshot of your business without overloading the listener with details. And a good one will spark intrigue and invite questions — something that really comes in handy when looking for investors.
Speaking of investors …
Part of any good business plan means incorporating finances into the equation. You'll need to do some expense planning so you can determine the type of funding you need. Nowadays, you have plenty of options for funding your small business, including (but not limited to):
Angel investors
Crowdfunding
Government grants
Startup loans
Equity fundraising
You can use any combination of these to meet your financial needs, but it's imperative that you lay out your plans ahead of time. You don't want this to fall through the cracks and come up short on cash when you need it most.
Setting goals
Goals are an important part of your business plan. While they should be updated as your business evolves, it's imperative to set realistic expectations for what you can achieve.
Outline milestones you want to reach, and then divide them into achievable time frames to create both long- and short-term plans.
Your goals should harken back to your mission statement, but you can expand on those with more specific details. If you're not sure where to start, consider trying SMART goals, which are:
Specific
Measurable
Achievable
Relevant
Timely
Using our healthy meal alternative example, your SMART goals might look something like:
We want to increase the amount of health-conscious food products to working professionals by partnering with three local food manufactures within the first six months of launch.
It's specific to your business with measurable and attainable metrics that are both relevant and timely. Goals like this give your company direction. And when you blow those goals out of the water because you're so well prepared? Then you write some new ones.
Successfully start a business
Even with these three steps out of the way, you still need to be diligent when you start a business. You'll continue to learn more as you go, so don't be afraid to make changes to your process. Plan accordingly — and carefully — and then go for it! When it comes to running your own business, detailed planning, an enthusiastic work ethic and your unbridled passion are your keys to success.