See what else GoDaddy Pro is doing to help web professionals prepare clients for the holidays.
Just about everyone on WooCommerce knows Black Friday and Cyber Monday are some of the biggest retail sales events of the year. We still see headlines showing customers lined up outside of brick-and-mortar retail outlets hoping for a chance to get inside to scoop up the best deals before they're all sold out.
Cyber Monday was intended to extend the frenzied buying to online retailers on the Monday following Black Friday.
These days it is becoming more common for online retailers to simply have a Black Friday/Cyber Monday sale that extends the whole weekend.
The key takeaway here being customers are expecting a deal during that time.
Whether we're talking about a brick-and-mortar operation or online only you'll want to have your website or your client's website ready to cash in on potential extra sales.
Here are a few tips to help make sure WooCommerce is ready for Black Friday and Cyber Monday.
---
Save time getting online
With GoDaddy Managed WordPress eCommerce Hosting, you save time getting online. It includes the features to help you with the strategies we're about to cover — it's not just about getting a domain and hosting.
This high-performance platform optimized for WordPress also includes tools for security, shipping, payments and site performance.
Once your WooCommerce store is up and running, it's easy to track orders with customizable sequential order numbering, keep an eye on profitability with native COGS tracking, and monitor store performance using advanced and integrated Google Analytics.
---
Setting up WooCommerce Black Friday & Cyber Monday sale pricing
Setting a sale price on a single WooCommerce product is fairly easy and straightforward. While editing a product you'll see two fields for the price: Regular price and Sale price.

To set the sale price:
Enter a value in the Sale price field.
Click Save.
If you only have a handful of products, this might work just fine. On the other hand, if your WooCommerce store has a lot of products, you might want to consider using coupons.
Creating coupon codes
With the built-in WooCommerce coupon settings, you can create a coupon code for use with products that you can specify individually, or by entire categories.
You can also exclude certain categories, or exclude individual products.
You'll be able to set the coupon's discount type (percentage, fixed cart, or fixed product) amount, whether or not to allow free shipping and expiry date. This might be a good place to point out that WooCommerce has recently moved the coupons section.
As you can see in the image below you'll now find Coupons under Marketing in the main left-hand menu of WordPress.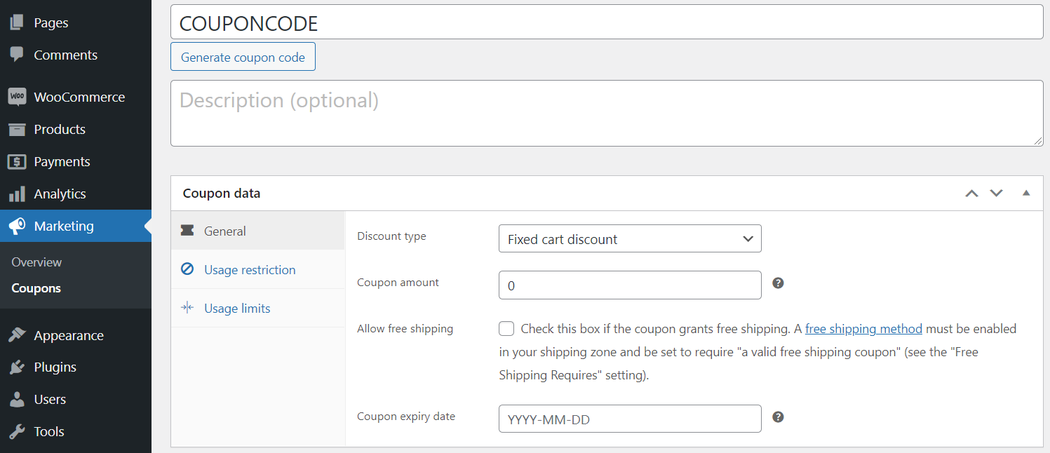 You can also set restrictions such as minimum or maximum spend, one-time use, or exclude products already on sale.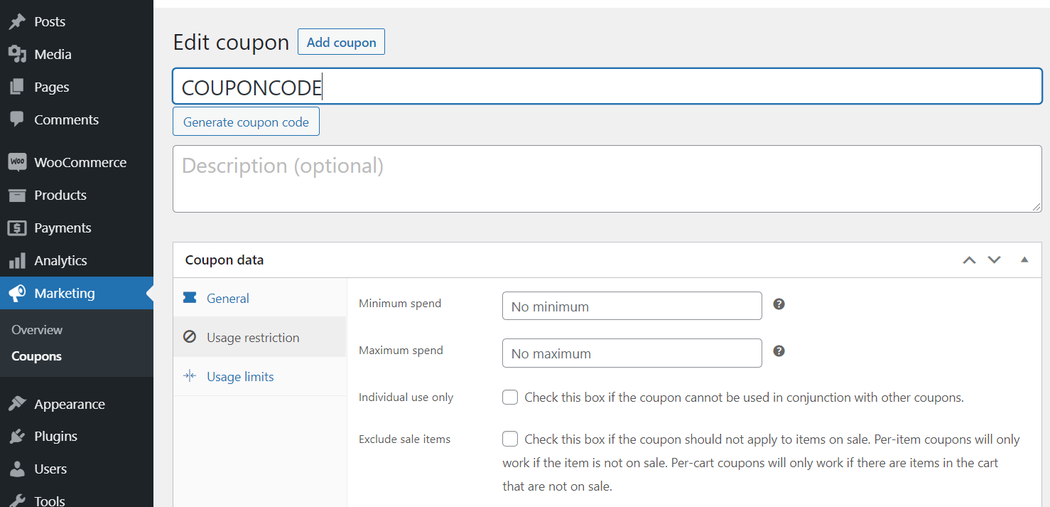 Using the coupon method is probably the quickest and most efficient way to create sitewide discounts for a sale.
There are a couple of drawbacks to this method, though.
If a coupon code has to be used the customer will not see the discounted price until they enter the coupon code during checkout. You also run the risk that the customer might not even be aware they can get a discount with coupon codes.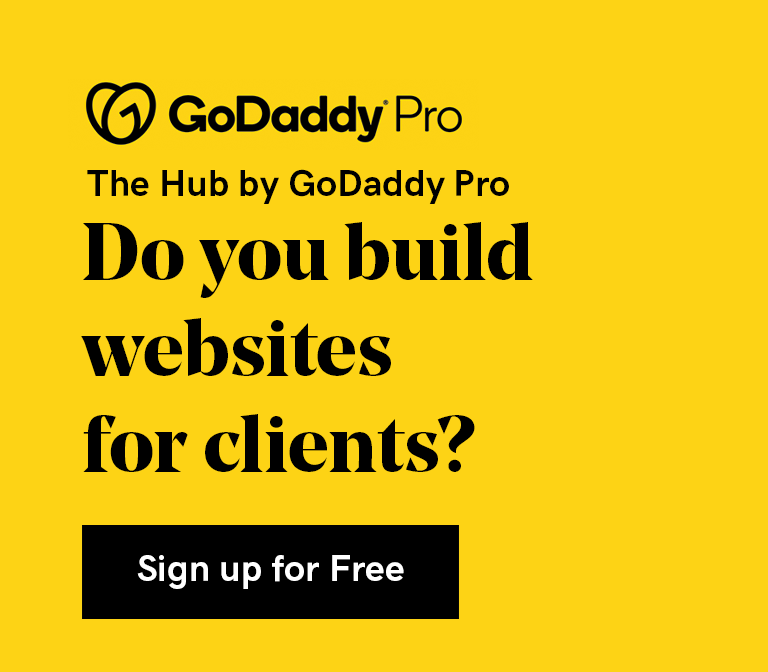 If the customer arrived at the website via organic search results, it's entirely possible they don't even know there's a sale. That being said, there is one more method that, without mentioning, this article wouldn't be complete.
Bulk editing sale price discounts in WooCommerce
You can set sale prices and apply discounts for multiple individual products using the WooCommerce bulk edit feature. Here are the steps to adjust the sale price for multiple individual products in WooCommerce.
Go to the WordPress dashboard, and then from the main left-side menu click Products, and then select All products in.
Next to each product you want to edit, tick the checkbox or select the top left-side checkbox to select all products in view.
Go to the top-left side of the page, and then from the Bulk actions menu, select Edit.
Go to the far-right of the page, and then from Sale, select your criteria.
Make your adjustments, and then click Update.
The changes you just made will be applied to all of the products you had selected. You can also filter through categories, stock status, and product type before selecting products you want to mark on sale.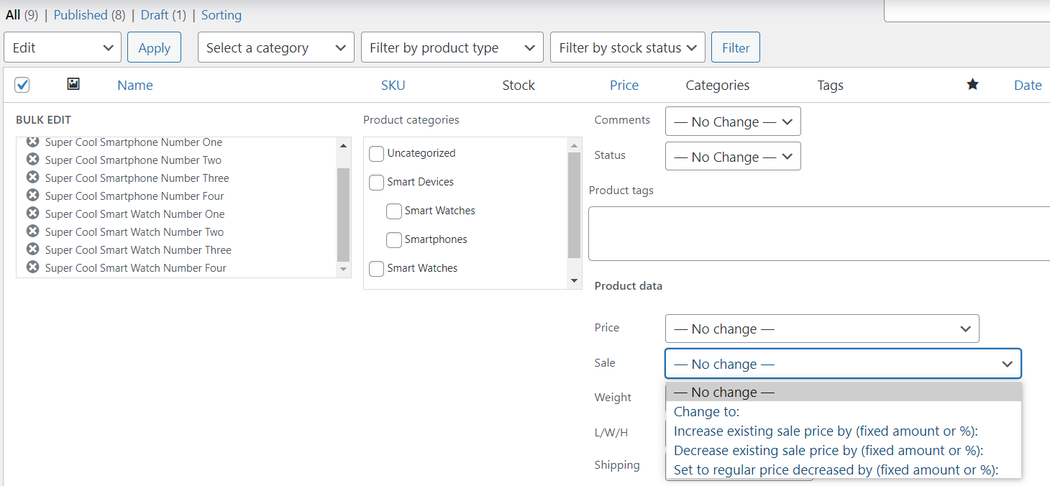 The advantage of creating discounts via the bulk edit method is that the affected product listings will show the regular price in addition to the new sale price. This can add extra value for a customer who is looking to score a deal since it shows how much of a discount they're getting for that single product.
There's one more thing I'd like to point out here: A newer feature that's been added to WooCommerce is analytics.
After your Black Friday/Cyber Monday sales, you're going to want to know how you did. You'll be able to see things like coupons and discounted orders. This gives you a way to gauge how successful your sale was.
What's more, you'll be able to compare those stats year after year to give you an idea of what's working and what isn't. You'll find the analytics section in the main left-hand menu under Analytics.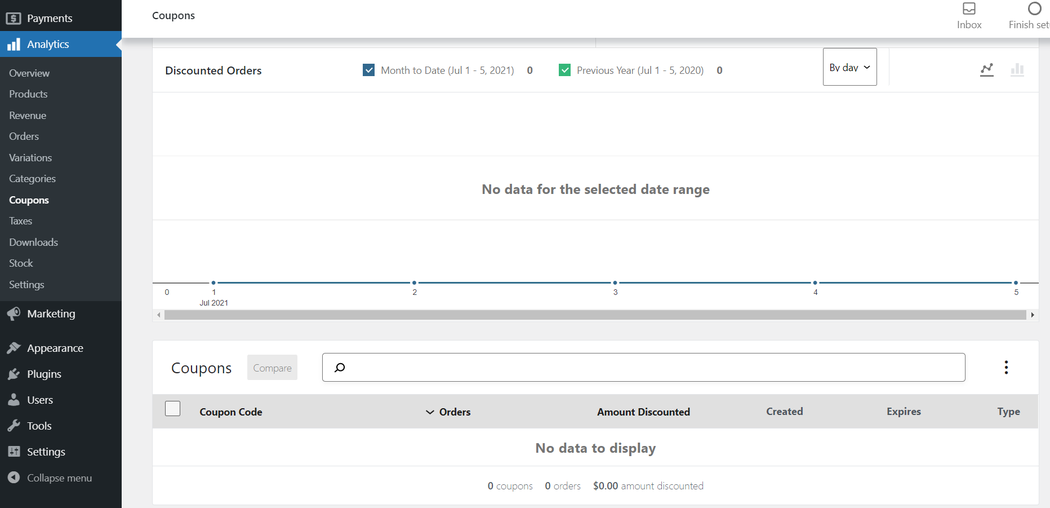 Preparing sale products ahead of time
I've already discussed a few different methods on how to apply discounts for your sales for free, but you could automate the process using a paid extension like PW Sales Scheduler for WooCommerce which is available directly from the WooCommerce Marketplace.
For an annual fee, you'll be able to "prepare your marketing events well in advance, and the plugin will automatically put the products on sale when the time is right" according to the extension's product page.
If your client doesn't mind spending money on an extension to help organize and schedule sales a paid premium plugin/extension might be just the solution you're looking for.
Making sure visitors are aware of your sale
I'm not an advocate of pop-ups. (I hate them.) There are times though that pop-ups and large banners in the header of the website can be a big help to a potential customer.
A big Black Friday and Cyber Monday sale is one of those exceptions.
When dealing with organic website traffic, we don't know how the visitor will end up on the website, or even what page they'll land on. It's our job as developers to make sure each visitor is aware of big events like this regardless of how they got to the website, or what page they landed on.
Consider creating a dedicated Black Friday Sale page that can be linked to from the main menu, banners in the header and sidebars, and from the homepage. It's also a great page to link to from a newsletter or social media campaigns. Just remember to remove the links and banners when the sale is over.
Curating sales pages
You could just slap a banner in the header of your website letting people know there's a sale. That's all fine and good, but not very exciting. People love browsing sales for a great bargain.
Curating products for your Black Friday/Cyber Monday sale on the homepage or dedicated sale page gives you a chance to highlight products you think are most likely to sell.
It also just makes a website look so much more professional without a ton of extra effort. It shows customers you're willing to go that extra mile. I've already covered this in a previous article, so I won't bother rehashing what's already been said.
Publishing a newsletter
Ah, the humble newsletter. There's a reason there are millions of blog articles on the topic of newsletters. They're powerful. Most of these blog articles are about newsletters on blogs though.
But let's be honest... What's the first thing you do when you click on a blog post and get a popup asking you to sign up for their newsletter?
If you're like me you just close it. We're not talking about blogs here though, we're talking about retail. In dealing with a niche store you would be amazed at how many people will sign up for a newsletter simply because they already have an interest in the product. An interest that goes beyond informational purpose.
I once had a client whose newsletter outperformed most other industries in the rate of newsletter signups simply because they were in a hobby niche of retail. Not only did they perform well in signups but with people actually opening the email. An audience like this wants to hear from their "supplier."
If you are selling a unique product and don't have a newsletter you're throwing money out the window.
There are plenty of free and premium plugins for WordPress that allow you to create pop-ups for newsletter signups. These often have features like the ability to set cookies so returning customers don't have to see the pop-up every time they visit. The newsletter is one more exception to the no pop-up rule, though it can be done without annoying the customer.
My personal favorite newsletter platform is Mailchimp who also provides a free plugin via the WooCommerce Marketplace called Mailchimp for WooCommerce. Getting your WooCommerce site ready for Black Friday and Cyber Monday means getting the word out.
If you haven't already done so get your newsletter set up as soon as possible so when it's time to launch your Black Friday sale you can let everyone on your list know about it. Since these are people interested in the product there's a good chance many of them will help spread the word without even being asked.
One more cool thing about Mailchimp is it allows you to post your newsletter to a few social network sites like Facebook at the same time you publish your newsletter. Social networking is another important platform for spreading the word about your sale. Why not cut out some of the work?
Closing thoughts on Black Friday, Cyber Monday & WooCommerce
In closing, I just want to say that Black Friday/Cyber Monday sales are some of the biggest sales events both online and for physical stores in the United States.
People have just come to expect them.
Even if you don't anticipate making a ton of sales during this period I would encourage you to have a sale anyway. Regular customers who visited your site are going to remember you had the sale even if they didn't buy anything.
But by remembering, perhaps they'll have a reason to suspect you'll have another Black Friday Sale next year and pay you a visit to check out your deals.
---
Get the GoDaddy Pro workshops checklist for WooSesh 2021
If you're attending the GoDaddy Pro workshops at WooSesh 2021, make sure to download our checklist for the event. It provides a step-by-step walkthrough for dialing in your WooCommerce store and will help you get more from your WooSesh experience.