Sharing links online — especially long, complex ones — can be a bit of a hassle. Link shorteners initially came about as the answer to this issue, and they have been around longer than most people realize. The popular link shortener site TinyURL started in 2002, although the ability to shorten a URL became popular only in recent years.
Closer to their inception, link shorteners were primarily used to keep long URLs from getting fragmented within emails. Nowadays, link shorteners are used more frequently on social media platforms like Twitter, where there's a limited character count, and Instagram, where users only get one clickable link.
Users typically shorten a URL to make it easy for people to write down otherwise long website addresses offline, like at an event or during a presentation. Another useful application of link shorteners is access to analytics data regarding how people are engaging with the links you share.
Two types of shortened URLs
There are two kinds of shortened links: general and customized.
General shortened links
You can identify a general shortened link because it takes on the identity of the company you're sharing content from. For example, sharing shortened links from Google starts with a goo.gl root. Twitter shortened links are t.co, and bit.ly has bit.ly at the root of the link. In each case, a random string of text is added on as the slug of the link, unique to each piece of content shared.
Customized shortened links
There are essentially two ways to customize the way you shorten a URL:
Buying a branded domain for the beginning of your link. For example, godad.dy/website, where godad.dy is a branded domain used specifically for shortened links.
Adding a unique combination of keywords to the slug. You might be using a general link shortening service, but use a specific URL slug like bit.ly/godaddy, which is easier to remember and share than a random string of text that would otherwise make up your unique link.
Having a custom link makes you appear more trustworthy, and is said to increase clickthrough rate (CTR) by up to 39 percent.
How to name shortened URLs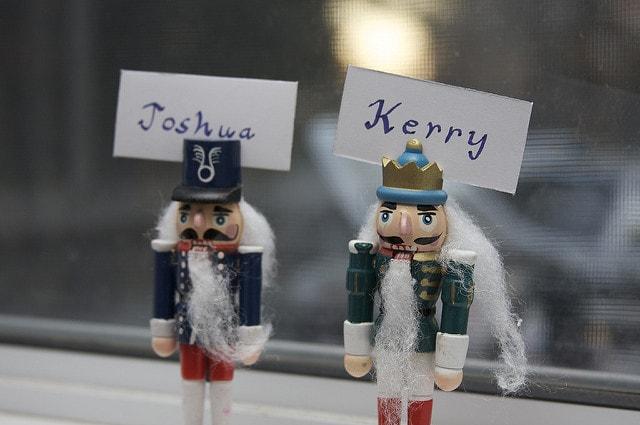 There are three parts to consider when you shorten a URL: the domain, the TLD (top level domain) and the slug.
The domain is your unique brand name or identifier.
The TLD is the part after the dot in .com. Examples include the popular .com, .net, .org, .edu and .biz.
There are also longer TLDs, such as .asia, .website — and many more domain extensions. You should choose one that fits what you do, as new TLDs are constantly released.
The last part is the slug, or the shortened summary of what the web page you're linking to is about.
Use these three parts to create custom shortened URLs that:
Include your unique brand name to identify you (domain).
Describe what you do (TLD).
Include a unique keyword for the content you're sharing (slug).
When coming up with your custom URL, you can also incorporate a company name or make it a play on your own name. To give a few examples, Amazon's shortened URL is amzn.to, Facebook's is fb.me, E! Online is eonli.ne and ESPN is es.pn.
Shorten a URL with bit.ly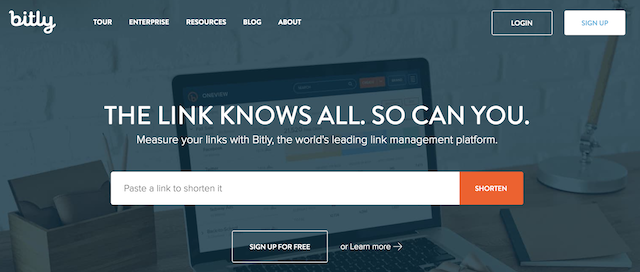 Assuming you want to create your own custom shortened URL, you need to first buy a relevant domain, taking all the time needed to ensure it fits your business. Of course, you'll want to make it short: the URL needs to be 15 characters or less to work with bit.ly. Consider these ideas for choosing your site's domain if you're still stuck.
After you purchase a domain, you'll need to create a bit.ly account, because this is where you'll actually input your long URL for shortening. After configuring the settings, you'll be able to change how the URL is displayed (from bit.ly to your custom URL).
If you don't like bit.ly, or just want to see all available options, there are several other link shortening sites where you can create a custom URL using the domain you bought. After signing up, you will need to verify your email address to use the custom domain.
Next, let's look at how you configure our DNS record. Once you've verified your bit.ly account, sign in. From Settings go to Advanced Settings, and then click Branded Short Domains. You'll get instructions on how to set up DNS to point to bit.ly. This breaks down as follows:
Set your DNS A Record to make your Branded Short Domain point to 67.199.248.12 and 67.199.248.13 (or whatever IP address they provide, as this could change).
If you are using a subdomain for your Branded Short Domain, set a CNAME in your DNS record that points your subdomain to cname.bitly.com.
It can take 24 to 48 hours for the changes to be reflected. You'll know that the record has been updated when it's listed as valid on bit.ly's Advanced Settings page. For more information regarding the technical setup details to shorten a URL, refer to bit.ly support.
Why you should shorten a URL
While it might not always be necessary to shorten a URL, there are a number of reasons for shrinking your links:
Sharing content
Especially on social media sites that have character limits or other link-sharing limitations, a custom, branded URL helps users identify that the post originally came from you. Custom branding/link customization also makes it easy to remember links if you're sharing them from an offline setting.
Aesthetic appeal
When you shorten a URL, the customization looks clean, more professional and personalized — especially when you use it to watermark infographics and other publicity materials associated with your brand.
Tracking
Well-known link shortening websites like bit.ly allow you to track the activity of each shortened link over a specific time period. These tracking functionalities work well with urchin tracking modules (UTMs), which track clicks across specific campaigns, keeping the analysis of traffic from one source (i.e., Facebook, Twitter or Google) separate from the tracking of another.
A caution about shortening
Although people believe that shortening URLs can have adverse effects for SEO, Google's Head of Web Spam, Matt Cutts, has confirmed that it does not. That said, shortened links can be used to spam people. It's pretty easy to buy a domain that looks legit, so spammers might take advantage of this, sending people who click on shortened links on a wild goose chase to visit the pages they want.
In other words, make sure you're using them appropriately to keep trust with your visitors high.
In conclusion
It's easier than you might expect to set up custom shortened URLs for your brand. Though it might be an extra step to run your links through a link shortener, there are many benefits associated with the practice, including tracking and making URLs easy to remember.