A website is good for business. But, a strategic website that aligns with your business and marketing goals is great for business. Whether you are getting ready to launch a website or you already have an existing site, your business needs to develop a website strategy that elevates the effectiveness of your website and makes it more useful to you and your customers.
Let's look at what a website strategy is, why you need one, and how you can develop one in four simple steps.
What is a website strategy?
It's not enough for your website to look good. It also needs to work well — and that means successfully engaging audiences and driving them through a funnel that leads them to take steps toward working with your brand.
That's where a website strategy comes in.
A website strategy is a plan of action that directs the content, layout and funnel on your business website.
It considers your business objectives and then outlines the ways your website can align with those plans to actively help you reach your goals.
When you develop a website strategy, you answer questions like:
Who will visit our website? How will they find it?
What do audiences need when they visit our website? What information are they looking for?
What messaging would resonate with our target audience?
What do we want people to do when they visit our website?
How can we move people through the website page by page?
How does the website move our business closer to our goals?
When you have answers to these questions, you can determine what content, messaging and calls-to-action you need on your website so it can effectively help you reach your business goals.
How to develop a website strategy in four steps
Whether you are starting a new website or updating an existing site, here are four steps to develop a website strategy that can make your website more effective. Consider these website strategy examples as you lay out a plan for your site.
1. Define your website goals
It will be practically impossible to develop a website strategy if you don't know the goals for your website.
If you don't know what you want your website to do, how can you set it up to drive action?
Goals are the foundation that directs your website strategy. There are a variety of goals for a website, and the type of goals you have will direct the approach you take with your website. Goals in website strategy examples might be:
Goal: Increase organic search rankings.
Approach: Create a content strategy for SEO.
Goal: Build trust and educate your customers.
Approach: Develop sales pages and educational, thought-leadership blog posts.
Goal: Showcase your work.
Approach: Build a portfolio or case study library.
Goal: Generate leads.
Approach: Build gated content assets.
Goal: Drive sales and online orders.
Approach: Build an online store.
Keep in mind that there are many goals for a website. Don't be too broad with your goals, and don't set too many.
Identify two or three primary goals, and optimize your site to reach those objectives.
Giving your audience too many things to do or filling your site with too many options can lead to lower effectiveness.
As you develop a website strategy, make at least one of your goals aligned with driving customers toward doing business with you, such as joining your email list, contacting you, or buying or scheduling. Outline an on-site funnel to lead them toward that action.
2. Outline your on-site funnel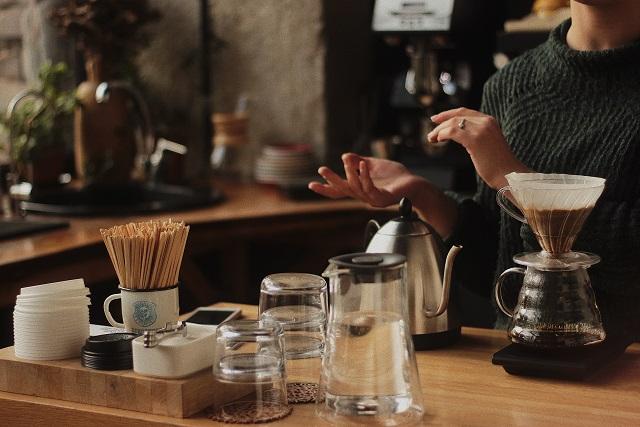 An on-site funnel is a series of steps you present to website visitors to guide them closer to working with your business.
You want a website visitor to do something to help them on their customer journey before they leave your site. This may mean entering their email address and becoming a lead or making a purchase and becoming a customer.
Whatever your intended goal, create an on-site funnel that guides website visitors closer toward doing business with you.
Start with the pages that a new website visitor lands on and then use calls-to-action to lead them page by page to where they can take the final action. A website strategy example might be a lawn and garden business that wants to drive website visitors to schedule a service. The on-site funnels for this site might be:
A homepage that starts by funneling website visitors to either a residential or commercial landing page that explains the details of the service and has a button to schedule.
A blog post that speaks to homeowners about the best way to keep their yard properly watered and ends with a call-to-action button to schedule a residential lawn service.
End each page on your website with a call-to-action that guides visitors toward the next step to working with you.
3. Define your target audience
Many businesses miss this step in their website development process. Or, they make their target audience category too broad.
For example, a hair salon might say anyone who needs a haircut and lives near their business is their target audience. This is a mistake. The salon likely caters to a specific type of clientele (it may be kid-friendly, specialize in up-dos for women or great at razor cuts for men). The website should speak to that specific audience.
Avoid filling your site with generic copy that speaks to all audiences.
Hone in on your ideal customer and create copy that resonates directly with them. When they land on your website, let them know your business is the place for them and what they need to do to work with you.
Related: Build and use your ideal customer profile and personas
4. Create or update your pages and posts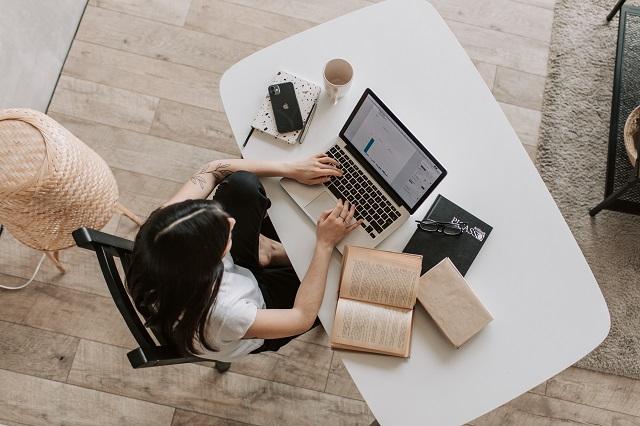 Once you have your goals, on-site funnel and target audience, you can start the content creation and optimization process. Start creating and updating the pages and posts you need to align with your website strategy.
Outline the pages you need on your site to guide website visitors toward the primary end goal of your site (becoming a lead, buying something, etc.).
Create content that speaks directly to your audience.
End each page and post with a call-to-action that drives website visitors through your on-site funnel.
Do keyword research to find terms that might attract your audience, and optimize your pages to match those keywords.
Remove pages that don't serve your goals or on-site funnel.
Also, consider if you need to modify your site structure and navigation to make it as easy as possible for website visitors to find what they need, take the steps toward working with your business and help you reach your business goals.
Develop a website strategy to drive better business results
Setting up a website for your business is more than buying a domain, setting up hosting and building a few pages. You also need to develop a website strategy that guides the direction, purpose and planning of your new site.
Follow the steps in this post to develop a website strategy for your business. Also, once you have a good website strategy in place, check out our guide on how to make a website in 5 easy steps. Use GoDaddy's Website Builder to launch a new website today.