In this hyper-connected mobile age, the average person spends almost four hours a day using their smartphones. So, is the average person spending time on your ecommerce site? More importantly to you, are they buying? In this post, we'll explain why it's essential to optimize your mobile checkout for your customers.
In addition to reading news content and checking their social media feeds, today's mobile users like to shop on the go — with studies showing that 79% of consumers made a purchase with their smartphone within the last six months.
As an entrepreneur or business owner, to stand out in your niche, optimizing your website for tablets or smartphones alone isn't enough — to ensure sustainable growth, you have to make your mobile checkout journey as smooth as possible.
Optimize your mobile checkout design
When you're optimizing your mobile checkout journey, design matters. Many people make the mistake of valuing looks over logistics — doing so will make your checkout journey confusing, prompting your mobile customers to abandon their purchase and go elsewhere.
On mobile especially, people like a user experience (UX) that is swift, simple and intuitive.
Any snags and it's unlikely that people will complete their purchases.
To make sure your checkout design is swift and responsive, you should: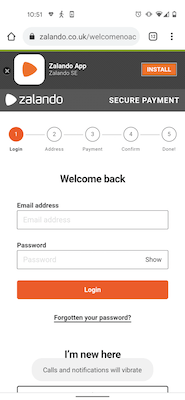 Related: 4 COVID-19 mobile app trends every small business owner needs to know
Test your mobile checkout process efficiently
Testing your mobile checkout journey extensively (asking around 10 different people at a time to make a test purchase as if they were a customer) and noting any common difficulties or inefficiencies will empower you to fix any pressing issues head-on with a web developer.
Without regular mobile testing, you could miss small gaps or performance issues in your checkout journey.
Smooth and responsive design is essential, but without regular mobile testing, you're likely to miss small gaps or performance issues lurking within your checkout journey. If you don't ensure every last detail of your mobile checkout is fully optimized for success, your competitors will — so don't forget to test, test, test.
The goods news is: There are two distinct and stress-free ways you can test and optimize your mobile checkout journey for business-boosting glory:
Heap mapping tools will show you where your potential customers swipe and scroll, using heat-based visuals to show you where people interact most and least on every page. By running a heat map on your mobile checkout journey for specific periods, you will be able to see where people get stuck, get confused or lose interest. You can also see where your designs, action buttons, and design features work best.
Bonus tips to optimize your mobile checkout process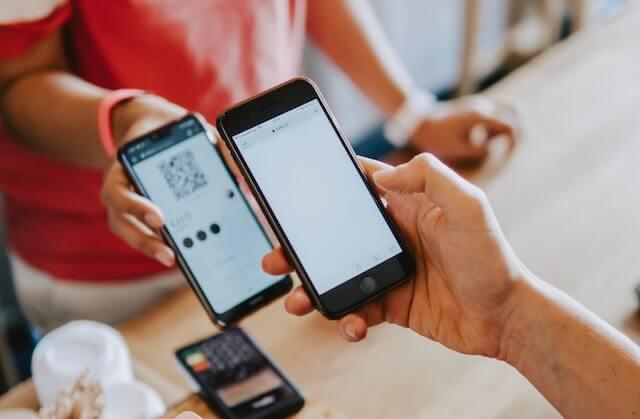 By making your design features as efficient as possible and testing your mobile processes regularly, you will create a smooth, seamless experience that will boost sales and improve customer loyalty. If people are onto a good thing, they will come back for more — if they find your checkout process tedious, they will go elsewhere. It's that simple.
To complement the tips and advice we've already shared, here are some additional mobile checkout optimization tips to try out once you've made those all-important initial improvements:
"Mobile is not the future, it is the now. Meet your customers in the environment of their choice, not where it is convenient for you."— Cyndie Shaffstall, mobile expert & founder of Spider Trainers
We hope that these mobile checkout optimization tips guide you to success and if you're looking to improve your business, check out Websites + Marketing Ecommerce and GoDaddy Payments.