It's no secret — we live in a mobile app world. Since 2016, mobile use has trended upwards. Mobile has surpassed desktop usage and proved itself as an almost limitless means of connecting with others, conducting research and making purchases anytime, anywhere. As such, mobile app trends are on the minds of many entrepreneurs.
But, how has COVID-19 impacted consumer mobile engagement?
Well, in short, smartphone usage has increased across the globe since the start of the pandemic.
The pandemic has highlighted the value of mobile devices in the digital age, creating an interesting mix of emerging mobile app trends.
If you're a small business owner looking to offer more value to your existing customers while attracting new audiences in the age of COVID-19, here are the mobile app trends you need to know about.
Related: Take your small business online — A step-by-step guide
Immersive mobile experiences
First in our rundown of essential COVID-10 mobile app trends, we look at the steady rise of immersive mobile experience since the start of the pandemic.
In recent years, virtual reality (VR) and augmented reality (AR) have changed from far-fetched sci-fi movie features to a living, breathing part of our everyday existence. And it was immersive mobile experiences like IKEA Place that showcased the value of everyday AR or VR to a wider audience.
During COVID-19, the value of VR-driven innovation has increased as consumers the world over have started to search for new ways of connecting with friends, families or businesses in isolation.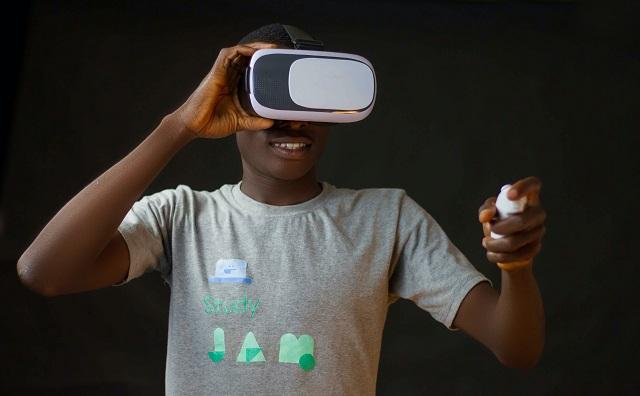 Instagram's launch of Spark AR, for instance, presents new ways of presenting immersive mobile experiences to the public — a clear indication that in the not so distant future, mobile apps will become the main vessel for AR- or VR-based innovations.
Immersive dressing rooms, virtual tours, interactive collaborative platforms and in-depth mobile-based tutorials are just a handful of ways that in-app VR and AR are shifting the landscape as we know it.
If you're looking for new ways to stand out in your niche and connect with your target audience on a level that will encourage long-term commitment, it's wise to invest in AR or VR mobile app features.
Community-driven mobile app trends
One of the most striking mobile app trends we've seen during the pandemic has to be the uptick in community-driven platforms.
From face mask fulfillment and contactless care package drop-offs to frontline worker support, many brands have put their focus on serving the people in their respective locales during the pandemic.
Brands are using mobile communications to deliver important messaging and offer helpful services during the pandemic.
In addition, dating app adoption has reached record levels — as have instant messaging apps — as communities have rallied together to keep in touch and share vital information during times of social distance or isolation.
COVID-19 has demonstrated the community-building value of mobile technology.
By regularly communicating with your local or regional customers through mobile and setting up groups, forums or notification boards, you will spark engagement while meeting your customers' needs head-on as the pandemic endures.
Editor's note: Our COVID-19 community support section will give you the ideas and inspiration to get started.
Mobile-based push marketing
The sheer magnitude of the pandemic has placed enormous value on real-time mobile interactions and information.
A study from customer engagement specialist Airship showed that mobile app download and notification open rates skyrocketed.
Expanding on our previous point about the rise in local- and community-driven apps, more businesses than ever are using push marketing communications to reach their customers at times where they're likely to be most engaged.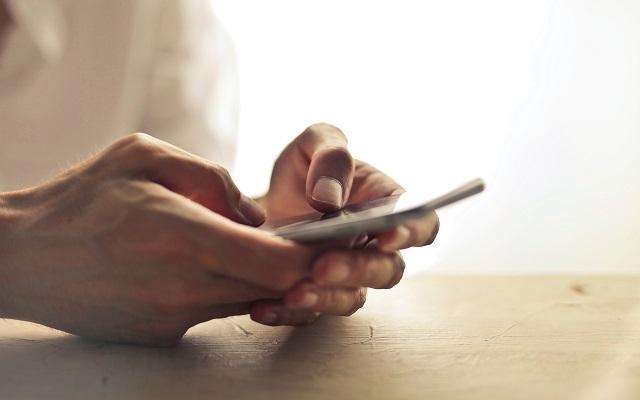 Say you're a running shoe retailer. You might choose to deliver in-app push notifications to your customers when the weather is pleasant in their locale, offering them some tips, advice and inspiration to increase engagement. Or, you could create a push notification about a new product at the time you know your customers are most likely to interact with your app.
There are countless ways to take advantage of mobile push marketing — and in a time when engagement, as well as open rates, are so high, you should.
In-app transactions
As far as COVID-19 mobile app trends go, this is arguably the most valuable as it's a concept that incorporates all of the ideas above, and more.
As we migrate toward a world that's even more mobile, an increasing number of people are making day-to-day in-app transactions including managing finances, making purchases, dating, connecting with peers or staying up to date with news or trends.
Related: 7 mobile SEO best practices to boost Google search ranking
Cash in on the trend toward mobile apps
Now the average U.S. mobile user alone spends around three hours and 47 minutes each day interacting with apps, which translates to 88% of all mobile traffic.
By focusing on building a mobile app experience that seamlessly connects all of your business's platforms and touchpoints, and offers personal value, you will boost your chances of encouraging more positive transactions while growing your audience now and as the pandemic starts to slow down.
Invest in the mobile strategies you know will offer your audience real value and boost your business prospects.
In addition to focusing on the mobile app trends above, you should:
Use the consumer-based data you have to create personalized mobile experiences for your customers.
Create a sense of customer loyalty, offering exclusive deals and content to those who download and interact with your app.
Leverage AI technology like chatbots to improve the user experience you offer your customers.
Make it as easy as possible for your customers to make transactions or purchases in your mobile app without being too salesy or pushy. Personable, quirky content and clean call-to-action buttons will help.
"As people self-isolate to flatten the curve, social apps have become essential tools for keeping users up to date and informed." — Think With Google.
We hope these mobile app trends have inspired you to get out there and reach more customers.
If you're looking to improve your website and reach more mobile-hungry customers, check out GoDaddy's Websites + Marketing for an effective and easy to manage website and built-in marketing solutions.