I performed my first official website audit back in 2011. It's hard to believe I've been performing audits for seven years and that so many website reviews and SEO audits have come and gone over the years.
After performing so many audits, I can confidently state one fact:
The older the website, the larger the website, and the more people involved in the website – the bigger the mess that needs to be discovered and cleansed.
The unfortunate part of performing these audits is that I sometimes have to inform website owners of the "hot mess" that lies within their pages, posts and code. Most website owners simply don't know there are numerous issues and they only request an SEO audit once their organic SEO traffic starts to plummet.
While the decrease in ranking is never good, the positive side of this situation is that it is never too late to perform an SEO audit.
Whether you execute your own SEO audit or you have a professional generate an audit for you, you will discover important data points and this data will absolutely shift the way you view your website and blog. This information will also empower you with the knowledge you need to improve your position in search.
Just like a house, your website needs annual inspections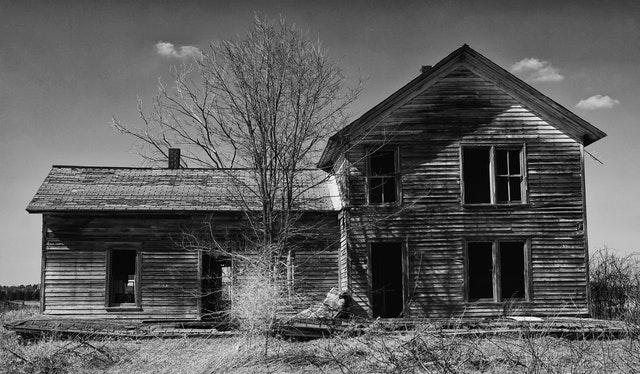 When it comes to SEO audits, I typically explain their importance by comparing a website to an older house. It's the best and easiest way to articulate why SEO audits are critical and why they need to be performed on a regular basis.
I'm a huge fan of old homes that are filled with vintage pieces, character and charm. While these homes many times have good bones, there are hidden issues that need to be resolved.
Older homes require annual inspections and ongoing maintenance. You have to address any issues as they crop up. If you fail to regularly inspect and maintain your home, your foundation could crumble away.
Your website is similar.
My very first home was a 100-year-old house located in the downtown of a small village. The beveled glass and vintage doors drew me in and I fell in love at first sight. I knew I wasn't going to have walk-in closets or the modern conveniences found in new builds, but I didn't care. I loved everything about my vintage gem. At the time, I was in my late twenties and I don't think I fully grasped that my vintage door knobs brought forth 100-year-old windows and knob and tube wiring. There were so many pieces and parts of the home that needed ongoing maintenance, repair and general upkeep.
I knew my house had been around for a while and it would require some upkeep and additional care. I just didn't realize how much. The naive part of me viewed this as a welcome challenge. I wanted to bring new life to this home and help it regain the glory of its younger years.
Looking back, I would not change my decision. I would still purchase the home and I would still cherish it for its good bones and vintage charm.
I think this same part of me loves SEO audits. I can't help but see an opportunity to discover unknown issues, bring the outdated technology up to code, and breathe new life into what some would abandon.
I love the challenge of lost SEO traffic and digging into reports and settings to see what can be done to fix hidden issues and unloved content.
Just like an old home, an older website doesn't have to be demolished.
It just needs regular inspection, maintenance and an opportunity to bring it up to modern standards.
I explain this concept to website owners and I encourage them to view their websites in the same manner that I once viewed my old house.
SEO audits are needed because they help identify hidden issues that are harming you and your marketing efforts. They are needed because they help you understand what is broken and what needs repair.
Just like my old house, your website (new or old) needs a yearly inspection and ongoing maintenance to make it healthy and give it new life.
Why SEO audits are so important
One of my favorite quotes from Google is a statement made in their Search Engine Optimization (SEO) Starter Guide. It sums up SEO beautifully and it highlights what really matters in today's fast-moving world of SEO.
"Search engine optimization (SEO) is often about making small modifications to parts of your website. When viewed individually, these changes might seem like incremental improvements, but when combined with other optimizations, they could have a noticeable impact on your site's user experience and performance in organic search results."
An SEO audit will help point out the necessary "small modifications" that are needed for success. These small modifications and incremental improvements are SEO elements the average website owner doesn't think of and might not even know matter to ranking and search.
And while these elements are many times small, they are extremely important to the health of your website and SEO.
When I deliver an audit, I don't ask a client to completely revamp their website or blog. I simply point out the areas of needed improvement and SEO best practices that are required for success. The reason these SEO best practices are being skipped is typically due to one of the following items:
Lack of knowledge about SEO best practices.
Changing personnel and content entry tactics.
Reliance on outdated SEO information.
None of those above reasons seem like critical errors, yet all of them can degrade a website's rank and completely dry up traffic from organic search.
The simple reason for this lies in the information that the website owner has available. Or, I should say, the information they are completely unaware of, and as a result, don't utilize.
An SEO audit will highlight both unknown areas of concern, and in turn, make the website owner much more aware of current day SEO requirements.
This new-found knowledge and awareness makes the SEO audit incredibly important.
What is included in an SEO audit
Different SEO consultants will have different elements within their website audits. These elements will also vary based on the size and age of the website or the consultant's area of focus.
Below are an outline and checklist of those items that relate to virtually any website and blog. This SEO audit checklist can be used for websites that are small, large, old, or new.
New websites? Yes! New websites can require audits and assistance, too. You might be surprised at what can creep into a new build and that these issues can actually be more damaging than what you might find in older websites.
An audit can cover a wide range of criteria ranging from server-related items to the simple process of data entry. I break an audit down into five key segments to help make them more digestible.
5 elements of an SEO audit
Following are five critical elements of any SEO audit:
Technical.

Website architecture.

Website usability.

On-page optimization.

Off-page optimization.
Let's dig into each element in a bit more depth and explore what the work entails.
1. Technical
Load time optimization for desktop and mobile
JavaScript and CSS issues
SSL configuration and usage
Coding errors
Canonical URLs
Sitemap.xml files
Robots.txt files
Crawling issues
301 redirect loops
Mobile responsive coding
AMP implementation and usage
hreflang implementation
Social graph support
2. Website architecture
Content silo usage
Content depth
URL structure
Breadcrumb usage
Blog category and tag usage
Broken links
Usage of nofollow
Usage of noindex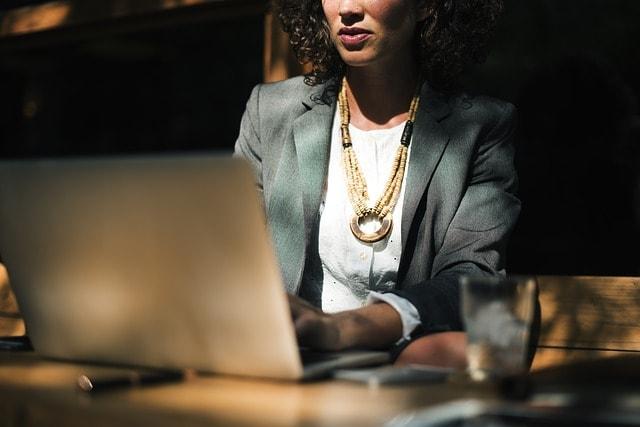 3. Website usability
Website formatting
Spelling and grammatical errors
Readability of content
Social sharing options
4. On-page optimization
Keyword selection and topic formation
Keyword to URL site mapping
Keyword cannibalism
Keyword usage within content
Keyword support for semantic search
Keyword stuffing and over-optimization
Meta title and description usage
Semantic HTML5 header usage
Content quality
Content length
Content freshness
Internal link strategy and implementation
Anchor text usage
Alt attributes for images
5. Off-page optimization
Backlink quantity
Backlink diversity
Link schemes considerations
Domain mentions
Social shares
Please keep in mind that these are my SEO audit segments and that you might add or remove items as needed to best fit your unique situation.
Tools for performing your SEO audits
While a lot of what I do is a manual visual review, I do use a standard set of tools for collecting audit data. These tools will help quickly identify areas that I cannot visually see and might otherwise miss.
These audit tools also make it possible to look deep into the website and collect data across thousands of URLs quickly. This allows you to see trends and patterns that the human eye cannot visually see or process fully.
Free audit tools
Paid audit tools
If you are going to invest in only one premium tool, I always recommend that people make it SEMrush. This is because SEMrush provides a significant amount of data for both existing content ranking and technical SEO issues. This tool will not only help you figure out what is wrong, it will help you fix and validate that the issues are resolved. And best of all, it does so in a nice visual presentation that is easily digested by non-technical users.
Are you ready to dig in?
If you haven't audited your website or blog, I strongly encourage you to do so. This direction applies to owners of both new and old websites. You don't have to pay an SEO consultant to perform the audit. You can start digging into data via the free tools I shared above. An SEO audit won't cost you anything but your time.
You'll quickly discover many hidden issues you didn't know existed, which is incredibly important because these problems are hurting your SEO ranking and reducing your search traffic without you even realizing it.