It seems as if it's too early to think about the holidays, but if your small business hasn't already started planning for how to prepare for Cyber Monday, now is the time.
In this blog post, we will discuss six Cyber Monday ideas that will help prepare your small business for what's to come. We've also included a few Cyber Monday preparation tips from businesses that have been successful in their Cyber Monday plans in past years.
What is Cyber Monday and why is it important?
Cyber Monday is an online shopping day that takes place on the Monday after Thanksgiving. Beginning as early as midnight, many retailers will start hosting deals and offers on their websites to help encourage shoppers to finalize their holiday gift list before the big day!
Holiday shoppers spent $10.8 billion on Cyber Monday in 2020, up 15.1% from 2019, which set a record for the largest U.S. online shopping day. At this point, Cyber Monday is a date circled on most consumers' calendars as the only day where they will do holiday shopping.
While you might be tempted to spend all your time browsing through discounted items, it's important to also spend some time preparing your business for this massive day of online shopping. The following ideas should help you get started thinking about how to prepare for Cyber Monday!
Speed up your website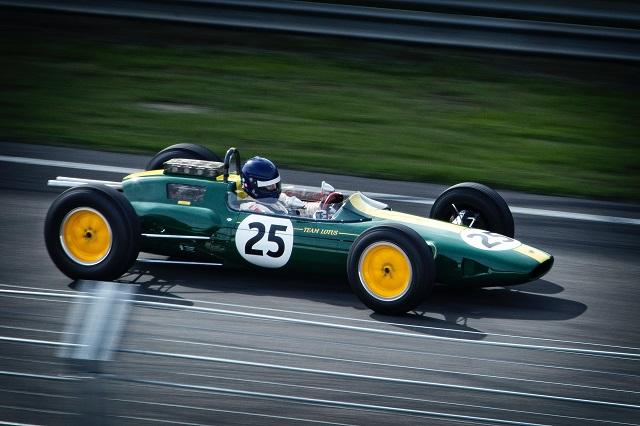 Studies have shown that online shoppers often abandon a website if it takes more than three seconds to load. Cyber Monday brings an influx of web traffic and shoppers, so you need to make sure your site is as quick as possible!
If your current hosting isn't meeting the demand, consider upgrading or switching providers.
Your host might even offer Cyber Monday deals so you can get the best service for less.
Here's a pro tip from Danielle Ganon, Director of Technical SEO at Markitors:
"Test your website's page speed and performance. Nothing's more frustrating for an online buyer than a slow website. Get support from your tech team or hosting support to make sure you're covered on the site speed front."
Prepare for cyberattacks
With the popularity of online shopping, cybercriminals are taking notice. Hackers might increase their efforts to infiltrate your site in order to access customer information or even set up fake deals that seem real but have nothing behind them!
Make sure you have a comprehensive plan for defending against cyberattacks before Cyber Monday hits. Your business should already be using an SSL certificate and you should be monitoring cybersecurity tools like Malwarebytes.
The more prepared your business is, the better off you'll be.
Here's what Nick Santora from the security awareness company Curricula, has to say:
"With the increase we've seen in cyberattacks during the last year, we can expect to see more hackers targeting small businesses on Cyber Monday and throughout the holiday shopping season. Organizations of any size can be targeted for a phishing attack that leads to a data breach or ransomware. Now is the time to ramp up your security awareness training so your employees are on the lookout for phishing emails. Make sure every employee has turned on two-factor authentication [2FA/MFA], is using a password manager [in a vault like LastPass] and not reusing passwords across multiple accounts — because if one of their accounts is compromised, that can impact your entire business."
Reward loyal customers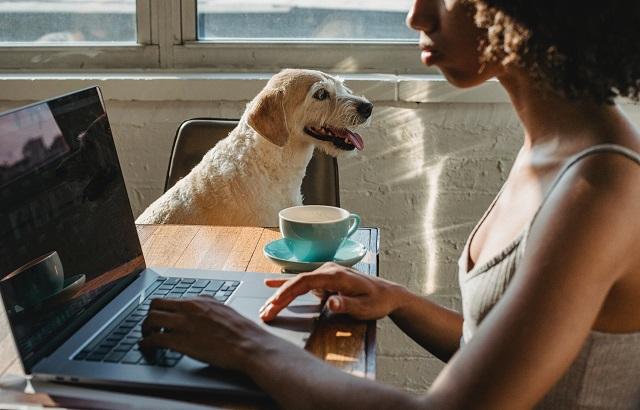 Many online shoppers will be visiting your site on Cyber Monday because you have incentives to get there. Reward your loyal customers by offering them a free gift or reward for purchasing through your website.
You can offer anything from coupons and promo codes to early access deals based on customer loyalty points earned throughout the year. It's all about finding ways to encourage shopping through your site!
One tip? Make sure to advertise the rewards you're offering on Cyber Monday.
You want cyber shoppers who are interested in what you have to offer, not just random online traffic that turns around soon after they arrive.
Here's a tip from web marketing expert Thorin Yee of BestCompaniesAZ:
"Start your marketing efforts early to let online shoppers know that you'll be offering special discounts during the holiday season. Plan to reward loyal customers with an extra bump in their customer experience. Provide a sneak peek of the sale to your email list. Be thoughtful of your email campaign <https://www.godaddy.com/garage/black-friday-email-campaign-ideas/> and remember to optimize the product pages you want to advertise for loading speed."
Optimize your checkout experience
Cyber Monday shoppers are looking for deals, not a time-consuming checkout process. If they're hitting your site because you have the best deals this year, then make sure to take advantage of that!
Don't lead them through several steps just to get an extra percentage off their order or to access free shipping. They likely won't even bother if they don't think it's worth their time.
Cyber Monday shoppers are on the hunt for great deals, but that doesn't mean you should make them feel like your site is difficult to navigate or cause them to leave because of a long checkout process. Keep things simple and streamlined so cyber shoppers keep coming back throughout the year.
Here's some insight on how this tip is being applied from Raul Porto of Porto's Bakery & Cafe:
"One of our biggest concerns is optimizing checkout for the fastest, smoothest experience possible. We know that consumers feel extra hectic during Cyber Monday and that not having a seamless user experience can make or break a purchase. That's why we spent time this summer optimizing our checkout experience, which will greatly help us in the long run as well. Planning ahead is key; we started our Cyber Monday plans in June!"
Keep in mind the long-term impact of your discounts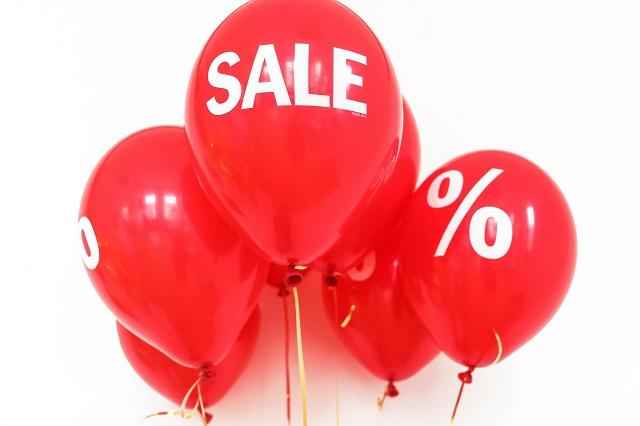 When shoppers head to your site on Cyber Monday, they want a deal. They might even be tempted by the biggest discounts you have this year. But remember that attracting shoppers to your website on Cyber Monday can lead to long-term loyalty and repeat business for your small business — so don't give away all of your secrets with one great sale!
A few percentage points off their entire order or a small freebie with purchase can go a long way.
You don't have to offer the best Cyber Monday deals if you want shoppers to come back for more throughout the year.
Here's what cyber shopping expert Una Doyle of Creative Flow had to say about this tip:
"Many business owners don't realize that when they give discounts, it's coming straight out of their profits and that they need to sell way more to make up for those losses. When planned right, that might not be a problem and could boost your profits. However, you should avoid training customers to wait for a sale, cannibalizing your existing customer base and losing more than you make in extra sales. Where should you start? First, buy in different special stock or offer a different service [package it differently]. Negotiate lower prices from your suppliers for quick payment and conduct customer research [surveys, polls, check reviews] to ensure what your offers will sell."
Research current trends and conduct a competitor analysis
While Cyber Monday shopping trends might change from year to year, online shoppers are always looking for ways to get the best deal.
If you're going to keep up with your competitors on Cyber Monday, you'll need a little insight into what they have in store. Spend some time researching the cyber deals and discounts other small businesses will be offering online and how shoppers will respond.
Your competitors might be offering great deals that you didn't even know about — and which could potentially ruin Cyber Monday for your small business!
Keep an eye on the cyber deals other businesses are giving this year to make sure yours is up to date and as competitive as possible.
Here's what Dylan Fox of AssemblyAI had to add about this tip:
"As Cyber Monday begins to quickly approach, particular products and services will begin to trend for every niche under the sun. So, to be sure that you stay ahead of the competition, regularly review ads, social posts and newsletters, so that you can do a complete competitor analysis. In doing so, you can learn what consumers are expecting by their responses to current advertisements, and you can better prepare your own offerings as well. Consider checking page and keyword rankings, too, if you really want to be prepared!"
Now you know how to prepare for Cyber Monday
With cyber shopping trends constantly evolving, it's important to stay up to date on what cyber shoppers are looking for.
This quick checklist outlines steps you can do to prepare your small business for the biggest online shopping day of the year:
Speed up your website: Shoppers expect Cyber Monday deals and discounts to be quick and easy, so make sure your website is running as fast as possible.
Prepare for cyberattacks: Cyberattacks are more common on big online shopping days, so consider taking extra cybersecurity precautions like ensuring your website has a SSL certificate installed.
Reward loyal customers: Everyone is looking for cyber deals and discounts, but don't forget about your loyal customers. Consider giving them a sneak peek into the Cyber Monday sales you'll be offering.
Optimize your checkout experience: Conversions are more likely from Cyber Monday deals and discounts if the checkout process is quick, simple and straightforward.
Keep in mind the long-term impact of your discounts: If you give too steep a discount to obtain sales on Cyber Monday, shoppers will expect those prices year-round.
Research current trends and conduct a competitor analysis: Cyber Monday shopping trends change from year to year, so take time to research the deals and discounts your competitors are offering.
There's a lot of preparation and strategizing that needs to take place ahead of time to truly capitalize on this epic online shopping day. Use these tips on how to prepare for Cyber Monday to start positioning your small business to generate holiday revenues and Q4 profits on the biggest shopping day of the year.