We dedicate the month of October to cybersecurity awareness, and a cybersecurity-first mindset is this week's theme. Please enjoy reading this post on being your clients' first line of defense against bad actors. It was originally published by Sucuri, a recognized leader in cybersecurity.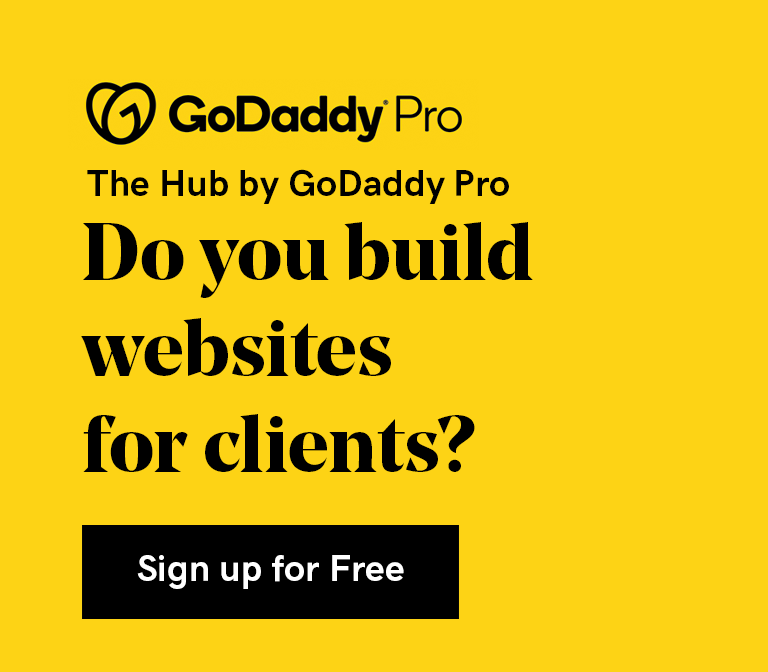 In today's internet age we take our privacy for granted. We sign up for many services which are "free." We participate in giveaways and generally give out information about ourselves all the time to websites that might not be very reputable and hardly anyone reads their privacy policy or terms of service.
Selling private information
In many cases, those "free" websites sell our personal information to data brokers. They in turn sell access to our information to anyone who wants to find us, under the pretense that you can find your long-lost friend or family. But this information can also be used by criminals and anyone who would want to harass you or stalk you.
California passed the California Consumer Privacy Act (CCPA). This law was enforced on July 1, 2020. You should be able to request your information be removed from these websites if you live in California. Many websites are also adding a "Do Not Sell" button on their pages, which would allow you to opt out of your information being sold to third parties.
A lot of the information harvested comes from public records, mailing lists, surveys, public social media profiles and other private sources. Data brokers are literally making money from your public information by selling it to third-party sites.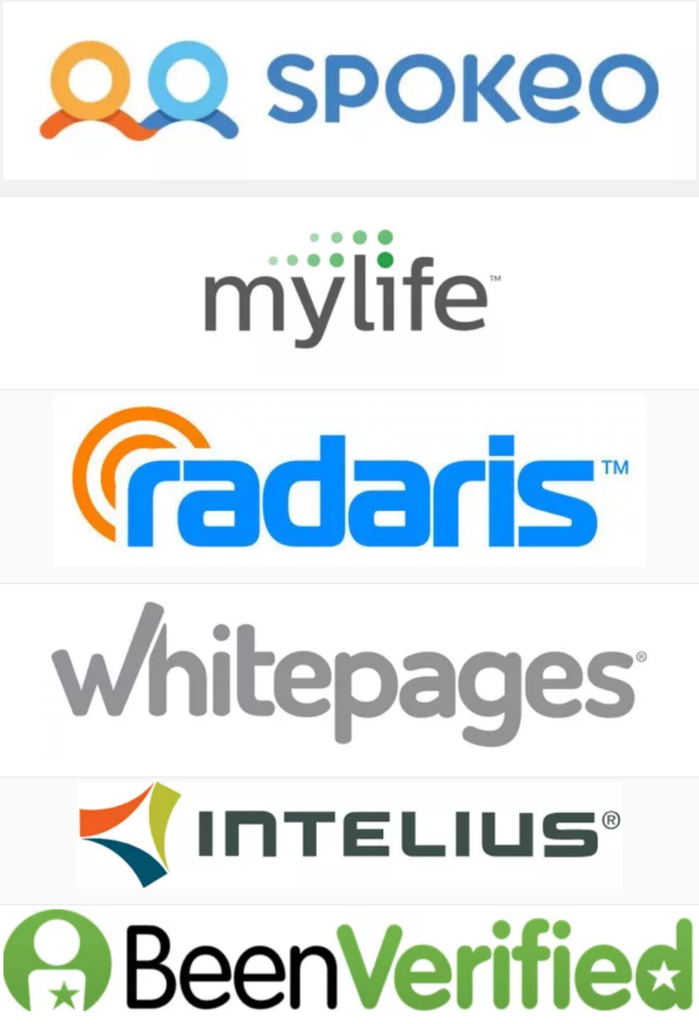 Most of these third-party websites will have a way for you to opt out and get your information removed, but this is not always the case. In this article we want to dive deeper into this topic and see what can be done to keep our information private as much as possible.
Blocking tracking software
Blocking tracking cookies and JavaScript can be done via your browser. I recommend using an extension like uBlock Origin for Chrome and Firefox (found in their respective repositories). These cookies and JavaScript are used to gather information about you, what you are interested in, what websites you visit and much more. In most cases the information is used to serve you relevant ads, but not always.
This is what the uBlock Origin plugin would look like once installed and working. You can see what was blocked and you can whitelist domains if you see any issues: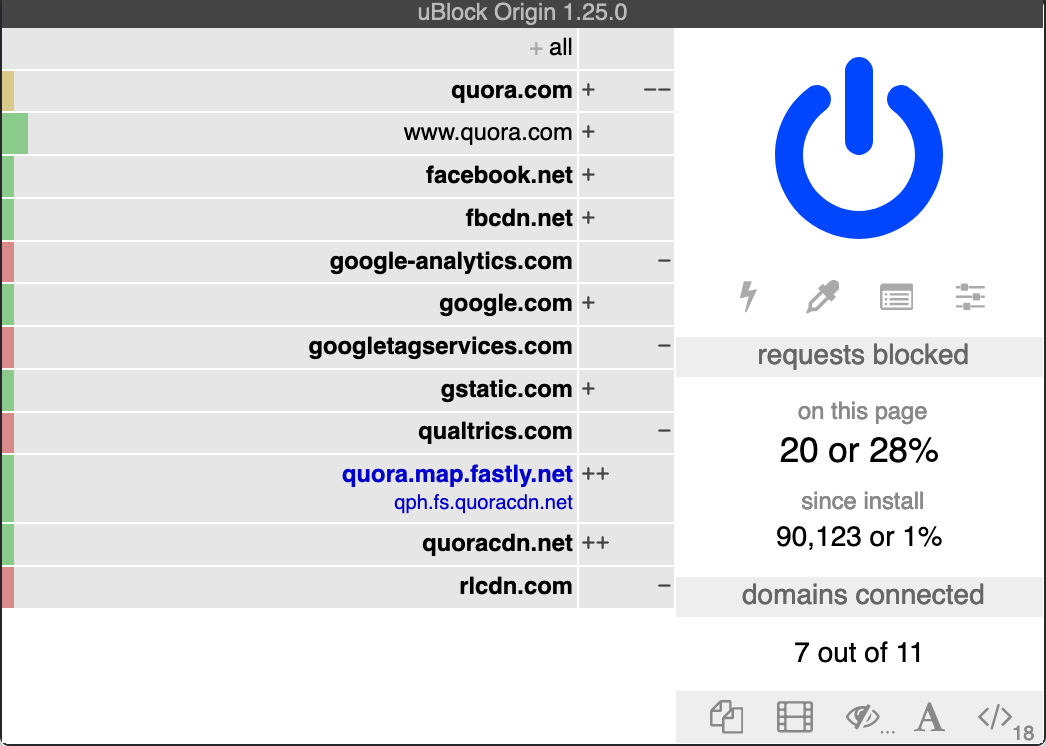 The extension/plugin will block ads and trackers and malware, so it has multiple purposes. But you can disable some of these features and just have it block trackers. This can be done from the extension/plugin settings under Filter Lists: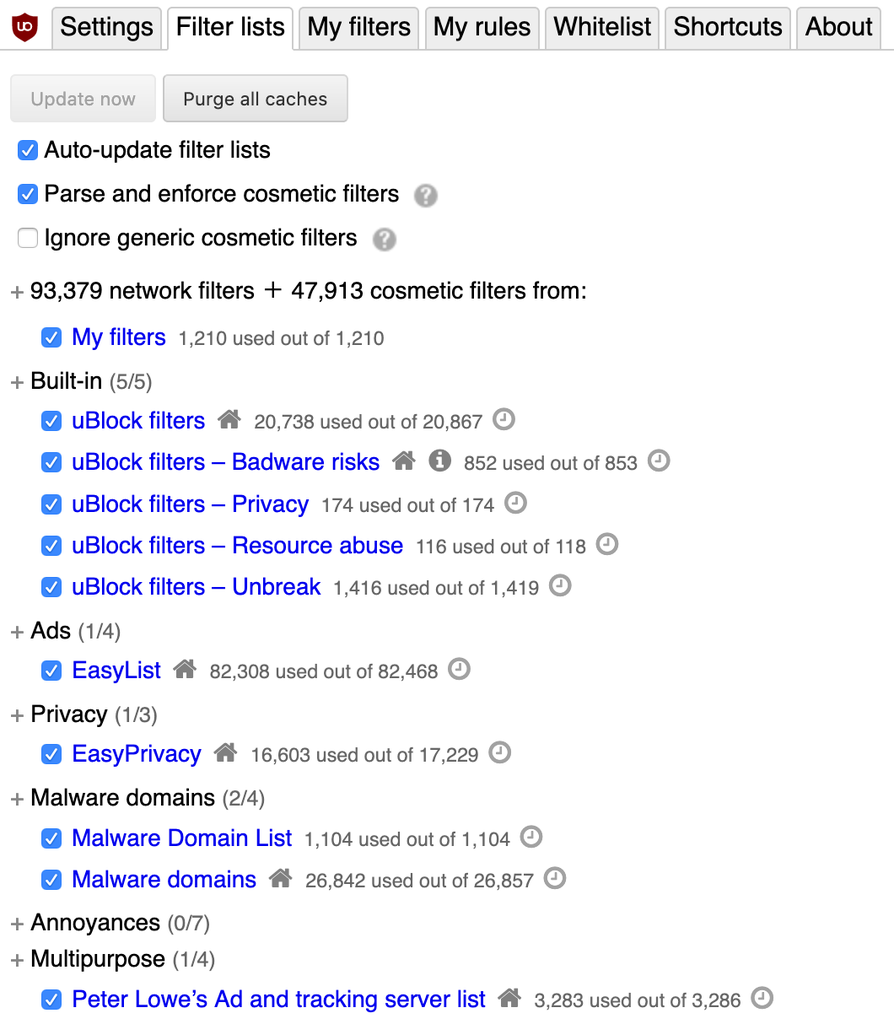 You can see from the screenshot above that you can disable some of the filters and even add your own. Just make sure the auto-update feature is on and the extension/plugin is active while you browse the web.
Ghostery is another extension/plugin that can block many online trackers and ads for you. NoScript is also a good extension/plugin, especially if used in combination with one of the others, it can block trackers and JavaScript on websites and allows you to select which domains can load javascript on that particular page. It can be a little overwhelming for beginners though.
Using a P.O. BOX
You can get a P.O. Box in the U.S. and use that as your delivery address if you sign up for websites you don't trust. Using a P.O. Box can help keep your real address off these search engines and provide you with a level of anonymity. All mail sent there will be safe and sound in the post office.
You could also use a fake email and address on any website you don't trust, and you don't expect them to send you anything. This can also help you track who sold your information, depending on the name/email you used.
Using a Google Voice number
Rather than using your real phone number, you can always use a Google voice number and forward it to your real phone so you will still get important phone calls and messages. You can always change the Google phone number if needed. This will help with making sure that your phone number is not published on these people search engine sites, and help you with filtering spam and unwanted calls/messages:
Removal from people search engines
Getting your information removed from these search engines is not always easy. You can usually go to their website and find an opt-out form. But sometimes it's buried within the site. There are also online services that can help you get your information removed. They pretty much fill out the opt-out forms for you and you just have to wait for a confirmation email and click on the link to be removed from the particular search engine.
Opt-out at the Direct Marketing Association (many companies use this list to automatically remove people).
Opt-out by: Website
Notes: Find your profiles and submit them via the web form. They will be removed within a few days.
Opt-out by: Website
Notes: Find your profiles and submit the unique ID from them to have them removed.
Notes: Refuses to allow opt-outs. Frequently incorrect info aggregated from across the internet.
WhitePages.com
Notes: To remove information, you must first make an account. Here are the step-by-step instructions.
Opt-out by: Email, Telephone, Mail
Email: privacy@epsilon.com (US), emeaprivacy@epsilon.com (EU/EEA), apac-privacy@epsilon.com (Asia)
Phone: 1-888-780-3869
Notes: Epsilon is one of the largest data brokers and has bought up several smaller data brokers to obtain their databases (such as Abacus Corp). Opt-outs may take up to three months to process.
Opt-out by: Website, Fax, or Mail
Fax: 1-425-974-6194
Notes: Intelius runs several "people finder" and "background check" websites. This opt-out form will apply to all of them. You must provide an ID (faxed, scanned, or mailed) to opt-out.
Opt-out by: Website or Email (privacy@beenverified.com)
Find profile: https://www.beenverified.com/f/optout/search
Notes: Profile removed within 24 hours via the website.
People Smart ("Email Finder," others now managed by BeenVerified)
Opt-out by: Website, email, or mail
Find profile: https://www.peoplesmart.com/optout-go, http://www.peoplefinders.com/manage
Email: privacy@peoplesmart.com
Notes: People Smart offers an API to companies, so opting out here may remove data from other sites. Look up your profile with no City & State to get all results. Can take 3-14 days to have data removed. Look up information and click "That's Me," then click "Opt out my info" on the next page. You may need to check in cities you used to live in to find your profile.
Opt-out by: Using Intelius opt-out method above.
Opt-out by: Mail
Notes: They require people to fill out a form.
Opt-out by: Email
Notes: Search database, find yourself, then select that record for removal.
Browse safely!
There are so many brokers and companies that sell your information that I can't list all of them. You can find many of them on these pages along with instructions as to how to remove yourself from them:
Be safe online and don't give out your personal information to anyone. Companies are profiting from your information, and this is also how scammers get our information and start calling us at all hours of the night. This is how people get scammed and lose thousands of dollars thinking that the Internal Revenue Service (IRS) called them, or they won a giveaway or whatever scam is going around now.