This post was originally published on Jan. 14, 2019, and was updated on April 28, 2020.
Wondering how to start a service business, but don't have a lot of money to spend to get things going? You're in the right place.
With today's technology and the ability to work remote (a skill that's been put to the test during COVID-19), you can start many types of services businesses on a limited budget. As long as you're in a business that doesn't require much equipment outside of a phone and computer with internet access, even $500 can go a long way.
Related: 25 home business ideas with low startup costs
Types of service businesses you can start on a small budget
If you're looking to start a business within niches like creative, professional and trade services, these tips can work well for you. Keep in mind that some of these service businesses will require licensing, so be sure you have that in place and check the costs before diving in.
Here are some articles about starting specific kinds of service businesses:
Other service businesses like videography, pet boarding and pool cleaning require more startup fees due to necessary equipment. Check out these articles to guide your way on those types of ventures:
How to start a service business on the cheap
In many cases, here's all you need to get your service business off the ground.
A business plan.
A computer and internet connection.
A domain name and a website.
Some business cards.
A functional workspace.
Note: Price estimates are on-target at the time of this writing but, of course, are subject to change.
1. A business plan
Even if you're planning a side hustle, it's a good idea to come up with a business plan. This is your roadmap to guide decision-making for both short-term and future profitability.
Here's a quickstart guide to writing a business plan for the first time.
2. A computer
If you're reading this on your laptop, you can skip this step.
If you don't have a computer, let's talk about what you need. First of all, consider buying a laptop, because when you're figuring out how to start a service business, there's no telling where you'll end up working on a day-to-day basis so you'll want the option of working remotely.
No matter what service business you're getting into, you need a computer that offers internet access and a full, fast keyboard. This is why I don't recommend an iPad and a Bluetooth keyboard. I've tried functioning this way, and it's very slow going.
Instead, I recommend getting a new Chromebook, which is perfect for writing and internet surfing.
There are several different levels of Chromebook, from an underpowered model for less than $200 (don't get that one) to a high-end model around $1,000. The average Chromebook models cost between $250 and $350. Let's set aside $300 for ours.
Pro tip: If you're going into graphic design, I don't recommend working on a computer that costs less than $500. It just won't be powerful enough. You can try to buy a used laptop for around $500, but it's likely to be too outdated and slow. You'll need to set aside some extra dough for a better laptop or desktop computer, depending on your needs.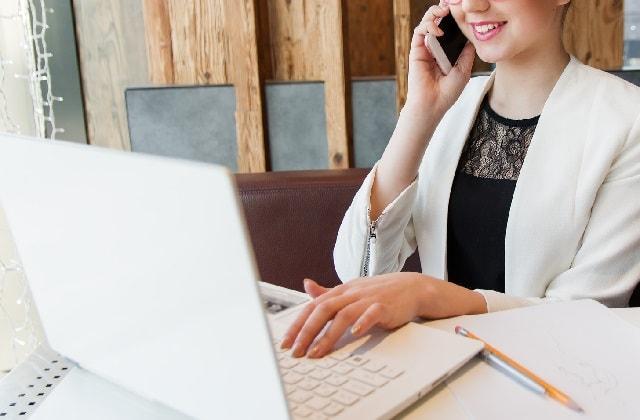 3. A domain name, hosting plan and a website
A website is a must, and the first step is buying a domain name with a cheap hosting plan for your business.
You can get a .com domain name for less than $20 from GoDaddy. You might have better luck getting a short domain that really represents the service you're offering if you consider one of the new domain extensions — there are hundreds to choose from, including .consulting, .design and .services.
Here are 10 tips for choosing a great domain name.
If you're looking for a fast and easy do-it-yourself website building option, check out GoDaddy's Website Builder. You can choose a template that fits your business, like professional services and art & design. Even better? You can start creating your website for free.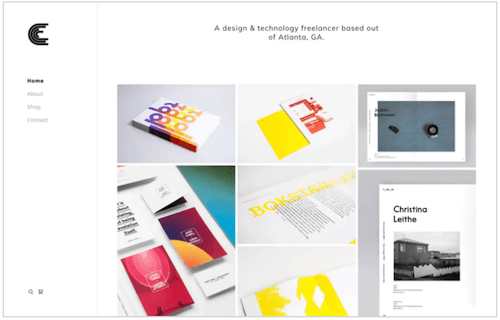 Websites + Marketing also comes with built-in marketing tools like SEO, email marketing email marketing, Google My Business integrations and social media — so you can get a headstart on growing your new service business after you get your website live.
As you're building your site, make sure to include plenty of information about what you do and how you do it. Once it's live, start blogging on a regular basis to help establish your expertise as well as boost your search engine rankings.
Pro tip: It's a smart idea to create an email address with your domain name so you look more professional.
4. Business cards
Don't go nuts and buy 1,000 of the fanciest cards you can find. Just get basic cards from a place like MOO or Vistaprint. These sites offer big discounts from time to time, so sign up for their emails and keep an eye out.
When you're ready to buy, simply upload your logo and fill out your contact information, and then you can buy 100 business cards for about $30, depending on the quality. Reorder as needed.
If you need imagery for your cards, places like Pixabay offer royalty-free clip art and photos.
5. A functional workspace
If you have home internet and a quiet place to sit, you're all set. Your WiFi is already an expense you likely have, so it doesn't count toward our budget.
If you think you'll need to work without WiFi for a period of time, use either Google Drive offline or install OpenOffice on your laptop. This will let you work without internet access, and when you get back online, you can sync all of your documents, check your emails and be on your way.
Related: Building a home office with productivity in mind
Tips for increased productivity at reduced costs
Here's how to start a service business and cut even more cash from your budget.
Research productivity software
Google Drive is free, and you'll be able to create word documents, spreadsheets, slide decks and more. OpenOffice is an open-source competitor to Microsoft's suite. Microsoft Office does require some investment, but has a variety of useful products, so this is something to consider when your business gets off the ground.
If you have a Mac, you can get their office productivity suite — Pages, Numbers and Keynote — for free.
Skip letterhead
Create a simple icon or logo and paste it into the headers of all word documents you send to clients. (Tip: Google Doc lets you export files as either word documents or PDFs.) And there you have it — letterhead!
Get an online bookkeeping service
A service like Freshbooks can help you keep track of your finances and send invoices on the cheap.
Pro tip: Don't make invoices on a word processor or spreadsheet. It looks amateurish.
Use the full Google Suite
Schedule meetings with Google Calendar, store photos on Google Photos and post your videos on YouTube. They're all free, part of the Google family, and if you have Gmail, you have access to all of them already.
No more fax machines!
Work only with PDFs. Use Adobe Acrobat Reader to read them and the free version of DocuSign to sign them.
Editor's note: If you're thinking about starting a service business in the wake of the COVID-19 pandemic, there are likely additional resources available to help you save money. Learn about ongoing goodwill offers here.
Related: 7 essential steps to validate a new business idea