What is a lead magnet? According to Digital Marketer, it is "an irresistible bribe offering a specific chunk of value to a prospect in exchange for their contact information." I'm going to add to that definition — a lead magnet is a bribe so awesome that it eventually compels the prospect to pull out their credit card to work with you.
Can your business's blog serve as your lead magnet?
Yes!
And you can you use your blog not only to understand your customers, but also to convince them that you're so in tune with what they need, they will jump at the chance to give you their contact information (and eventually their business).
The benefits of starting a blog
If you're not blogging for your business, you should certainly start one and commit to it. It's not nearly as hard as you might think. In fact, I wrote a full post detailing how to start a blog — in less time than it takes to order a pizza.
You might be asking yourself, why even bother with starting a blog? Here are just a few of the benefits of doing it for your business:
Blogging can be great for SEO.
The Google LOVES to see that you are creating valuable content for your prospects, and sometimes rewards you by pushing you up in the search results (which, P.S., could mean more eyes on your business).
Blogging sets you up as a subject-matter expert.
Your blog gives you the chance to show your prospects that you know your stuff.
It boosts your know, like and trust factors.
You're content is establishing that you're an expert, but now you have to get people to like and trust you.
Blogging is like courting your prospect.
As they read more of your content, they will get to know you better, and as a result they'll be more likely to like and trust you enough to buy from you.
I could go on with blogging benefits. But this post is about using your blog as a lead magnet — so let's dive into that!
Your blog IS a lead magnet
You want to get a better read on your customers? Blogging is a great way because posts you write will help to tell you what's resonating with them … and what isn't.
For example, if you have a post on your website that is blowing up with pageviews — a traffic metric you can get through Google Analytics — odds are your customers are seriously digging it. You can also use a social media measurement tool to track how many shares your posts are getting on the social platforms where your business is active. This gives you further insight into whether or not your prospects like your blog content enough to tell their friends and followers it.
Editor's note: Want some help managing your business's social media accounts? The experts on GoDaddy's Social Media Management team will help you see what's working — including how many likes, shares or impressions each post gets so you can use that info to improve your content.
On the other hand, if you have posts that are stagnate or not being shared anywhere, one of two things could be at play:
Your prospects aren't feeling it.
You might not be reaching your true ideal customers (i.e., they aren't even aware your posts — or smarts — exist!)
Their comments will also tell you more about how to serve them better. Keep an eye on their comments and shares. Questions that come up and other feedback related to your posts could turn into more content for your blog — and help you to write better copy for your sales pages.
Finding out which posts are getting the most attention
Link Tally is one website that will tell you how many times your link was shared on Facebook, Twitter, Google Plus and LinkedIn — regardless of your share buttons.
As mentioned above, you should also hook up your blog to an analytics tool to keep track of pageviews, the demographics of your website visitors and other useful info. You might find that your true fans aren't young women, but in fact middle-aged men. (Hey, it could happen!)
Meet copywriter Lauren Van Mullem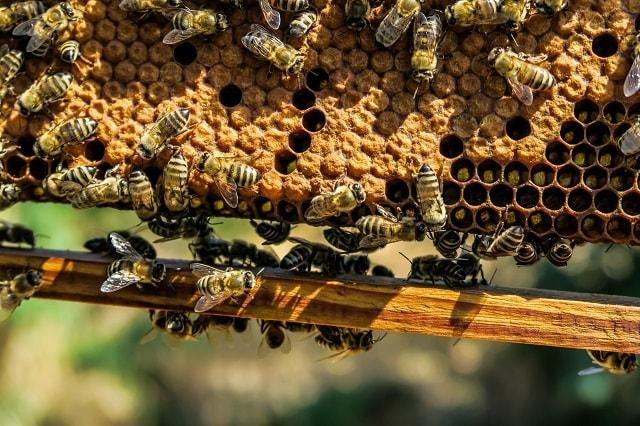 Lauren Van Mullem is a truly spectacular copywriter and content strategist for coaches based in California. Her blog, after it was revised and reborn, has brought clients to her almost like bees to honey. I asked her to tell me a little bit about how she uses her blog as a lead magnet to entice customers to work with her, and how to understand what they are looking for in a writer. Here are the golden nuggets she shared with me:
"There's this thing called 'Content Shock' — and it's basically that there is so much content out there that not even 'high quality' content stands out. At best, high quality gives you parity. To stand out and actually reach your ideal audience, you have to:
Hyperfocus your blog on topics that best serve customers.
Always be both genuinely helpful and actionable (for heaven's sake, cut the fluff).
Make it personal.
And that last point is the most important. Because all of the content writers in the world can't reproduce you, your personality, your experience or your perspective. I've heard this called your 'unfair advantage' — something that no one else can copy or steal. Find that, and find what your audience needs most. Make that your content sweet spot."
Transitioning from simple content hub to full-on lead magnet
Again Lauren had some serious truth bombs to offer here:
"The best thing you can do for your business is to identify (and verify) your ideal customer. So don't just say, 'My ideal customer is a woman between 35 and 44, married with kids, who wants to renovate her bathroom.'
Go out there and talk to women between the ages of 35 and 44 who are married with kids who express interest in renovating their bathrooms. See if they really do need what you offer.

Ask them what they wish they had — and what they'd realistically want to pay for it. Too many times, business owners assume they know their ideal customers, when they're really slightly off target. That gums up the works in every aspect of marketing.

Once you have that clarity (and hopefully a dozen or so confirmed ideal customers) ask them, personally (incentivize if you have to), to answer a short survey about what type of content they'd be most interested in, what they'd find most helpful.
The best content doesn't come out of business owners or marketers sitting down to brainstorm. It comes directly from listening to your customers. Really, it's so much easier that way!"
Noelle Hartt is another copywriter I follow, and she added this to Lauren's brilliance:
"One of the best pieces of advice I can offer to business owners unsure of what to blog about is to start creating content based on existing customers' frequently asked questions.
I did this for one of my clients — a luxury real estate agent often asked about the different private schools in his area. We decided to publish a blog post with information about all the local private schools, what makes them unique and how to apply, and now he has an article he can share with his social media followers and any other prospects he encounters that shows off his knowledge on the subject."
Overwhelmed yet? Don't be! Let's recap!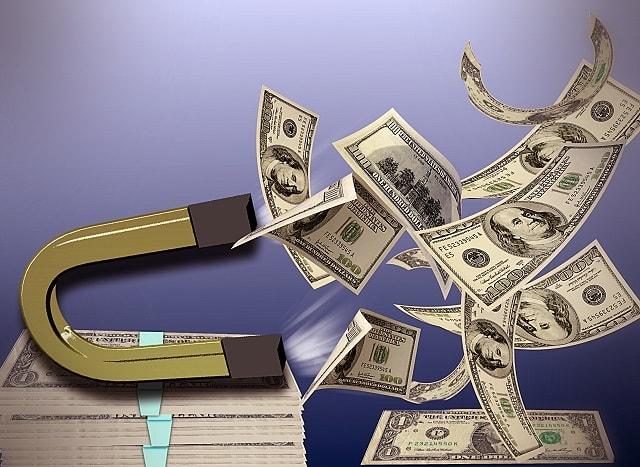 You should be blogging, but you shouldn't just blog any old thing. To truly speak to your customers, tell them what they want to know. Give them the knowledge that they need that tells them, "Hey! This business can fix the EXACT problem I have."
As you create content, gauge reactions. See what's poppin' and what's falling flat. The things that are getting the most attention are literally telling you that potential customers want to know this stuff. Then, you can give them more of it.
For the things that are falling flat, you can either simply stop creating that type of content, or ask your current customers why they didn't jive with the posts. Engage with your customers and prospects to learn more of what they want to know.
Use your blog as the avenue to get the conversation started, and to keep it going.
Ask prospects for their email address and/or contact information. Once you've got them hooked into reading the entire post, ask for their deets. If not that, at least include some kind of call-to-action to keep the conversation moving along.
Even after they have worked with you, keep chatting with them. Ask what worked and what didn't. It's also a good idea to ask what they wish they had known before working with you — if anything.
By continuing the dialogue, you can get a deeper understanding of how to work with them again in the future. You'll also learn how you can expedite the process of generating new leads that turn into customers.