According to a poll conducted by GoDaddy in January of 2021, 95% of website designers and developers believe their industry offers a lucrative and secure career path. Considering the uncertainty that the COVID-19 pandemic has caused, this is a big reason to learn to code — and it's coming right from developers and coders in the industry.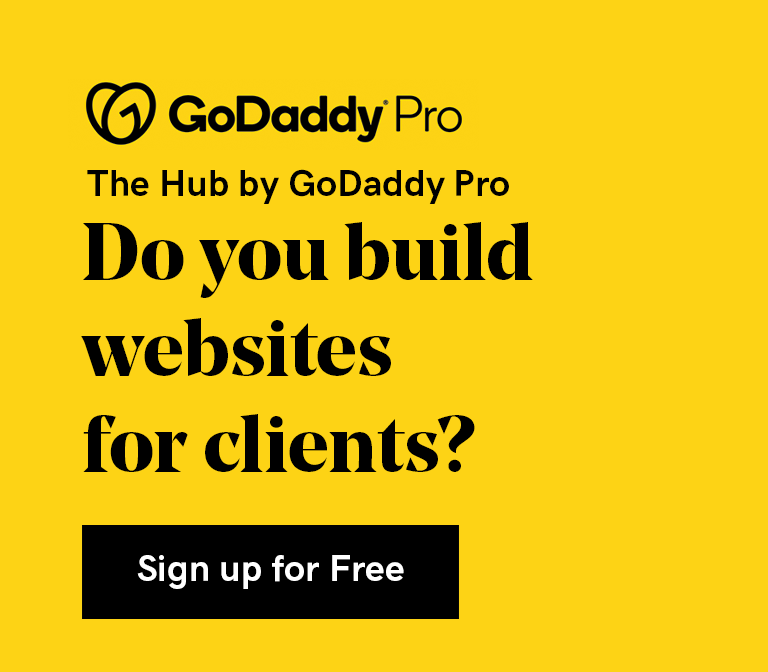 Have you ever wanted to learn to code? Now's the time!
National Coding Week kicks off on September 13, 2021 and runs the week following, ending on September 17. This week, aimed at inspiring people to learn to code (or learn a new coding language), started in 2015 and has occurred each September since. As with each of the previous years, the event is set to take place online.
Why learn to code?
Beyond the more obvious reason of being able to build something that can generate an income, coding provides a number of additional benefits. It helps you build your communication, problem solving, team working, creative, and digital skills.
Whether it's your first website, a new WordPress plugin, a productivity app, or an integration with a voice assistant, coding opens up a whole new world of creative possibilities.
Speaking of possibilities, The Hub by GoDaddy Pro has a neat feature for adding code snippets to clients' sites from one place, which would allow you to put your new skills into practice! In fact, we've written a whole article about the code snippets feature.
Resources to get you started
They say the hardest part of getting started is the first step. Many of today's best resources can be found online, removing the need for you to live in a particular place or visit a specific building to join. Here are a few resources to help you get on your way!
Coding clubs & meetups
Learn to Code New York (virtual) — Start your programming journey by attending Learn to Code workshops and by collaborating with a supportive community. We'll be covering introductory and intermediate topics every month.
Learn Teach Code LA (virtual) — Whether you're a total beginner or a coding ninja/guru/Jedi Master, we're here to learn about programming and computer science in a fun, informal environment, and also to provide moral support to fight the fears and frustrations that come with learning a new skill or transitioning to a new career.
Black Software Engineers of NYC (virtual) — This group is organized by the non-profit We Build Black for Black software engineers to come together and mix ideas, work on code, get help on projects, and discuss the industry.
Women Who Code Philadelphia (virtual) — Women Who Code is the largest and most active community of engineers dedicated to inspiring women to excel in technology careers.
DC Python Meetup (virtual) — Educational events for Python programmers in DC and worldwide.
Jax Code And Coffee (some virtual events) — Code and Coffee, as the name implies, is mostly about coding and drinking coffee.
Learn to code with online programs
Codecademy — Codecademy is an online interactive platform that offers free coding classes in a number of different programming languages including Python, Java, Go, JavaScript, HTML, CSS, and more.
Khan Academy — Learn for free about math, art, computer programming, economics, physics, chemistry, biology, medicine, finance, history, and more.
freeCodeCamp — Help people learn to code for free by creating thousands of videos, articles, and interactive coding lessons - all freely available to the public.
Pluralsight — Helps tech teams know more and work better together with stronger skills, improved processes and better data and insights.
Treehouse — Expert-led, self-paced video courses to start your journey into coding, programming, and design. Perfect for beginners, intermediate, and advanced learners.
Ready to learn to code?
With all of these great code clubs, virtual meetups, online bootcamps, and free coding classes, there's no excuse to put off learning a new programming language today. It'll open up a whole new world of possibilities for you and we can't wait to see what you create!