We build websites because we want to engage with people. We want to build a community, or a tribe, of like-minded people. Comment spam gets in the way of that end goal.
One of the very best way to build a community online is with active comments. Fred Wilson, who writes at AVC.com, is a wonderful example of someone who has built his site, not only by writing regularly, but also by taking the time to reply to almost everyone who leaves a comment.
How comments work in WordPress
If you have a WordPress site, it's easy to add comments to your blog posts, and manage comment spam. In the video below, we show you how comments work in WordPress.
What did we learn in the video? For starters, if you're logged in, your comments will be posted automatically. WordPress is also smart enough to pull in a photo for you, if you've registered with Gravatar.com.
After posting your comment, other users can reply to you and start a conversation. Every time someone replies, WordPress sends you an email.
All the comments will appear in a special "Comments" area in the WordPress dashboard. From here you can do a number of things with each comment: Approve, Reply, Edit, Spam, and Trash.

Do you notice the number under my photo on the left? That's my IP address that WordPress recorded when I left the comment. This is a really useful feature, because sometimes comments can be abused by spammers. Click on the IP address and you'll all the comments left from that IP. If you think one comment looks like spam, you can see the user's whole comment history.
Managing comment spam in WordPress
If you have comments, you will get comment spam. This next video goes into detail on how you can keep your site safe from comment spam:
So how do you fight comment spam? Fortunately, there are some tools that can detect spam automatically. If you go to WordPress.org, you'll find more than 1,000 plugins that deal with spam.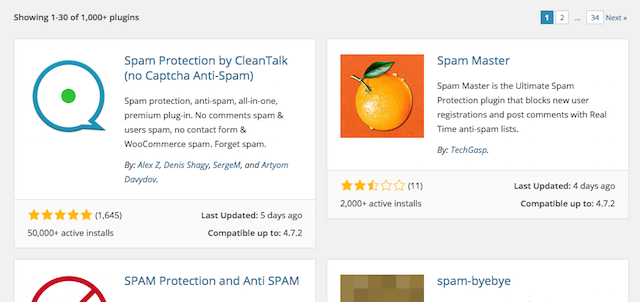 However, we're going to recommend two plugins in particular to manage comment spam
Akismet plugin to manage comment spam in WordPress
First, let's take a look at a plugin that will block spam before it becomes visible on your site. Akismet is owned and run by Automattic, the company behind WordPress.com and many other popular plugins such as Jetpack and WooCommerce.
Akismet comes automatically installed with every copy of WordPress.
Because it's so widely used, the Akismet team has an enormous amount of data about what is spam and what isn't. They claim to delete about 7.5 million pieces of spam every hour!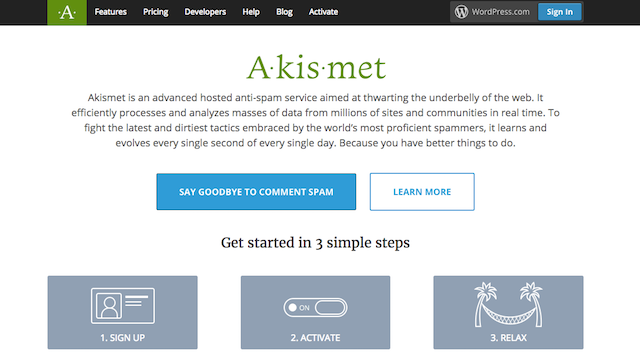 Akismet does have a free level for personal sites and blogs. More than 3 million sites use this free version. You can also pay a nominal monthly fee for more protection and features.
When a comment is marked as "Spam" by you or by Akismet, it's sent to a unique folder in WordPress. On the Comments screen, you can find it by clicking the "Spam" link at the top of the page.
Batch Comment Spam Deletion plugin
We also recommend a second plugin for those of you who are thinking, "I already have a lot of spam comments on my site!" The Batch Comment Spam Deletion plugin will delete spam comments in small batches, so you can get rid of 10,000's or 100,000's of comments without overloading your web host.
Good luck with your spam fighting efforts.
With the right tools, you can save yourself a lot of time and headaches in fighting comment spam, leaving you free to start conversations and build your website's community.