Your customers aren't going to stop using their mobile devices anytime soon. In fact, Pew Research estimates that for a small portion (7%) of your customers, it may be the only way that they have of getting online. One of the best ways for your business to reach these increasingly mobile-centric customers is by developing a business app that actually engages with them on a number of levels.
Here are a few key mobile features that, when added, will dramatically boost user engagement and make your business app much more successful.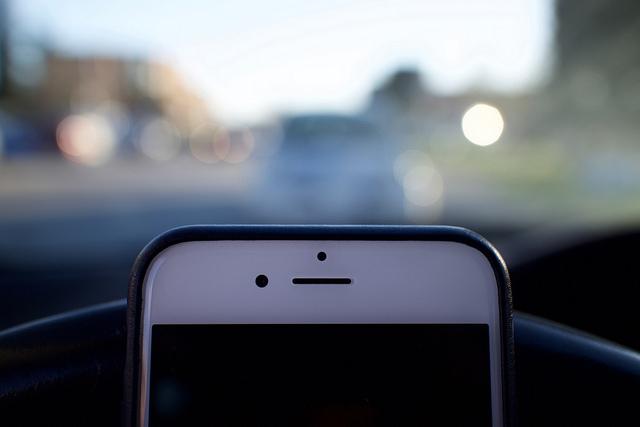 Enabling push notifications
One of the key factors that dictates the success of your business app is whether or not people actually use it. Unfortunately, many smartphone users actually use only 26 apps per month. Even though that might seem like a lot, some users can have more than 100 apps on their phone — so how does your business develop one of those 26 apps that are used over and over again?
Simple. You remind your customers to use the app regularly. You can do this in many different ways, from sending a notification about a new deal in your store to reminding the user to pick up their dry cleaning. Push notifications are a great way of sending a small ping to each customer to remind them that you're still around, and get them to think about your business (and your app) again.
Use push notifications wisely.
That being said, push notifications are a double-edged sword. If you send them out too often, your customers will simply ignore them, turn them off, or delete your app altogether. Use them in your business app, but make sure to use them wisely.
One-touch contact
It can be incredibly frustrating to click through into an app and find something that you want to look at, but have no way of getting in touch with the business to find out more about a special discount or a product that you just noticed.
As Agoro.io CEO Tony Zhao sums up perfectly:
"If a user is browsing your website and has a quick question before a sale, you better have a prominent, easy to use, one touch click-to-call button to close that sale."
It's an annoying nuisance when your customer has to write down your number, or try to remember it, then get out of your app to call about a product or service! Not only does a fast contact make it easier for you to close a sale, but it dramatically improves the customer's experience with your business — making them more likely to do business with you again.
Mobile payment capability
For a business that sells anything today, the prospect of having mobile payment capability will be a game-changer. This functionality not only improves the experience for the customer, but it also makes your business run more efficiently.
Mobile payments allow customers to pay with a simple press on a mobile payment button on their phone. You can integrate a QR code to add a gift card payment option with a simple scan of a saved gift or reward card that is stored on your customer's phone.
With more than 30 percent of ecommerce happening on mobile devices today, a seamless mobile payment experience can have a direct impact on your business's bottom line.
GPS-enabled coupons and maps integration
Mobile GPS isn't just a way for users to find their way around — it's an excellent method of driving business through your front door. And it's an underutilized mobile feature in today's business apps landscape.
Giving your customer directions to your store directly from your business app is a great way to encourage visitors to brick-and-mortar locations.
Pew Internet estimates that at least 40 percent of people use their phones once per week (or more) to find directions. Offering this functionality within your app is going to make that process easier, and give your customers less of a reason to seek out a competitor instead.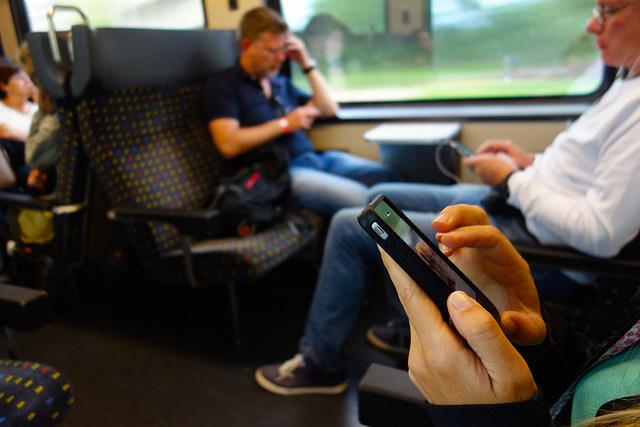 Once they have arrived at your business, GPS enabled coupons are an excellent way to entice store visitors to bring out their wallet. Coupons have long been a great way to improve revenue per customer, and stats show that this trend is continuing into the electronic age. A 2013 Experian report found that digital coupons were able to increase transaction close rates by 27 percent. When you use GPS-enabled coupons, you know that your customers are already at your store (or in the vicinity), so improving the odds of them purchasing something from you by double digits is going to improve revenue substantially.
One warning: Like push messaging, GPS-enabled notifications are a double-edged sword. While they can do a lot to improve your business's revenue and drive traffic to your store, too many notifications or coupons can begin to seem intrusive and will ultimately turn your customers off to your business (or at least your app).
Make your business app matter
The mobile device has quickly become the most often used screen in a person's life, and it's quickly becoming the preferred landscape for commerce. For your business app to succeed in this competitive arena, it needs the right features to make it matter to your customers. Keep your business top-of-mind with well-considered push notifications. Make it easy for customers to find your store, and reward them when they arrive. And offer seamless contact and mobile payment options.
By doing so, your business will be more likely to remain on the main screen of your customers' favorite mobile device.
What are some features that you have worked well (or not so well) in your business app? Please share what you've learned in the comments!