What are pop-up shops?
Investopedia defines pop-up shops as "a retail store that is opened temporarily to take advantage of a faddish trend or seasonal demand." However, they can also be multi-day or multi-week events hosted at a single location where multiple retailers/vendors come together to sell their goods. Looking for pop-up shop ideas? You're in the right place.
In this post, I'm going to share several pop-up shop ideas with one goal in mind — move more inventory and get more leads. Therein lies the beauty of being a part of or hosting a pop-up shop event. You have a limited time period where customers can come in and make purchases, typically at a discount. At the end of the day, they got a decent deal, and you made some money and met new customers.
6 outdoor pop-up shop ideas from the experts
Because I want to give you the best chances for success, I reached out to dozens of vendors who have participated in and/or hosted their own pop-up shops and asked them for their favorite ideas to make more sales. Here's what I learned:
1. Make your event social-media worthy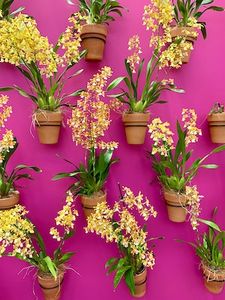 Izzy Miller, the owner of Mikdash Me'at, says you should get creative with your pop-up event and "make sure it entices people to post on social media and tag your brand. This way not only are you reaching the people who are at the pop-up shop, but you are reaching people they are friends with, who tend to be similar to them, i.e. more potential clients and more publicity for your brand."
Can you create a pretty backdrop for photos at your event? For example, a wall of flowers would be beautiful to stand in front of. Bonus points if you have a photographer on hand to snap pics and share on your social media pages because this will encourage people to visit you online and tag themselves.
She also said that pop-up shops are a great tool for any business. Even if what you are selling is not a physical item, it's a great way to build relationships, create brand recognition, and advertise for your business. Pop-up shops can help you interact with an audience you would like to reach and give them a chance to see the face behind the brand.
2. Location matters
Where you host your pop-up shop can build excitement and help you test the market without committing to a permanent location, says Sandra-Marine Isautier of Cresa Global. Look at the different options available to you, and weigh the pros and cons of each.
If you choose to host your pop-up event in an area that has lower-end buyers, it might not make much sense if you're selling goods better suited for luxury shoppers. Similarly, if you're selling inexpensive wares, choosing the priciest location might not yield any visitors either. Know your ideal customer and where they live, then host your event where they are.
Lucas Nudel, owner of Pride Palace seconds this idea that location is critical when hosting a pop-up event. But, for him, it goes beyond price points.
He says that when possible you need to sell items that are area-specific.
For example, if you're hosting or participating in a pop-up shop in New York, it's a good idea to sell a small assortment of New York specific items. This way people get an extra boost of regional pride when they make a purchase which can translate to them wanting to tell others where they picked up whatever they bought.
Lucas also said he feels like a pop-up shop is a brilliant way for an up-and-coming ecommerce brand to validate its product offerings.
If you have been considering launching an online shop, participating in a pop-up event will get you in front of real customers who can give you instant feedback about what they like, what they don't, and where you can improve.
3. Create a sensory experience whenever possible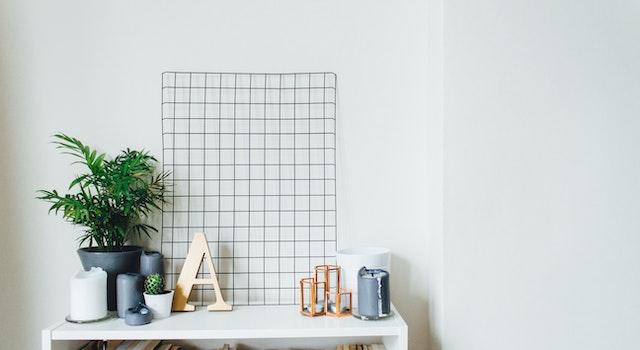 Brittany Bre Gipson, business coach and owner of Moonwood says she has participated in pop-up shops selling work as an artist and opened an artist-run creative studio that rents out space for pop-up shopping events. She says her best pop-up shop idea is to curate a full sensory experience for the customer.
Make it interactive when possible, design a memorable display, and don't forget to take some risks.
Maybe this means having a pleasant scent that permeates the space. It could mean using a specific color scheme to set the mood. Or having places to sit and take in the sights of the event.
4. Be enthusiastic
Jack Pilon of Peak Image Med Spa says pop-up shops are not for all businesses. This is because a business has to be able to offer something at the pop-up that will be widely appealing to potential recurring customers. The offer has to be something that persuades someone to either enter your marketplace or to leave their current product or service provider to yours.
That said, if your business is participating in one, he says, "the most important ingredient for a successful pop-up shop is the enthusiasm of the people running the pop-up. This includes your own staff as well as the venue staff. If you are planning a pop-up in an apartment complex, you may begin to notice that managers of the building view your pop-up as extra work for them. Enthusiastic apartment managers will have a full-time event planner on staff that is [equally as] enthusiastic. After all, you are doing half of their work for them. Look for venues that value what you bring to the table and are true partners in the mission. This is crucial for getting the word out to your target market and ensuring a good turnout."
5. Use technology to your advantage
Magda Khalifa, owner of Triangle Fragrance says, "It is important to have a QR code available on display that links to your list builder, funnel, landing page, or website. This allows for a quick digital connection between potential customers and your business. A proper follow-up campaign will nurture the lead and lead to sales beyond the date of the event."
A great way to convince a shopper to use your QR code is to offer a discount or enter them into a raffle for prizes. If you don't have a QR code, bring tablets with you to have people sign up for your email list on the spot, or encourage people to visit your website on their smartphones while at your event.
Magda also believes pop-up events are critical for businesses looking to breathe new life into their lead list.
She says, "You never know who is visiting your table. [They may be] in need of your product or service. Additionally, people like to do business with companies and brands they like, know and trust, and a pop-up shop facilitates a personal connection with a new audience."
6. Use caution when choosing a pop-up event host
Jay Jermo of Hey Honey says if you are participating in an event where you are not the host, make sure "the hosting entity or business already has a steady and continuous flow of customers, and their product and/or service closely complements yours. For example, I sell honey and therefore would do a pop-up at a tea/coffee shop or bakery. But I would not do a pop-up at an auto parts store. I normally sell at farmer's markets through the fall, and then do intermittent pop-ups at a local specialty tea house, and do very well."
How various business types can set up pop-up shops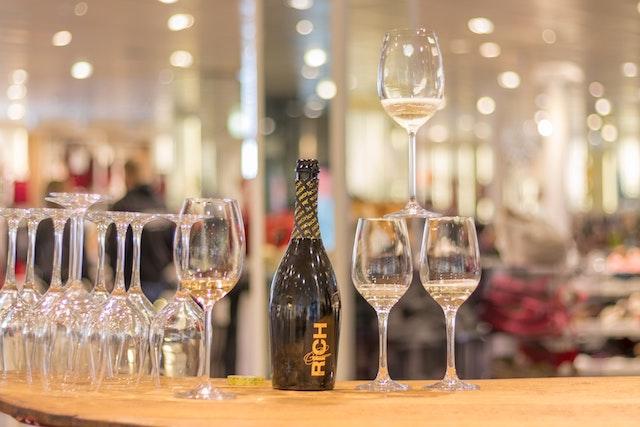 Here are a few pop-up shop ideas you can use to host or participate in one for your business:
Host a sip and shop. Vendors get together selling various wares at a winery, bar, restaurant or community center that allows customers to walk through and sip a beverage while they shop.
Make a theme out of it. Karen Gillman, who I mentioned at the beginning of this post, has done this many times with authors. She creates book fairs featuring local authors from her community, and fans get to meet and buy from their favorite writers.
Turn it into an expo. Dawn Booth of Epic Events by Booth did this with wedding vendors. She invited everyone from caterers to florists, bartenders to travel agencies, and created a one-stop-shop for brides to find their vendors for their big day. She even launched a virtual expo so that out-of-town brides could still get in on the fun.
Make it a party. Bring in vendors that cater to a specific audience and turn the entire pop-up shop into an entertaining eating, drinking and shopping event.
Tips from a pop-up shop pro
Pop-up shops are great for holidays, special events, close-out sales, ending seasons, trends in products, etc.
One of the first people that popped into my head when researching this article was Karen Gillman, owner of On Point Executive Center in Tampa, Fla.
Since 2012, Karen has hosted more than 50 pop-up shopping events in malls, in her virtual and full-time office rental space, retail centers, and more. After working with hundreds of vendors, and drawing in thousands if not hundreds of thousands of people to her events, she has a knack for knowing what works and what doesn't when participating in a pop-up shop.
"When setting up at a pop-up shop, the number one goal is to move inventory, book appointments or sell services. You want to turn passersby into customers. In order to do that you need them to stop and engage at your booth," Karen says.
"Booth signage is an important element of the planning process and crucial to your overall success. People need to be able to easily compute what you have to offer in 15 seconds or less. If you are not able to capture their attention within the amount of time it takes for them to walk past your booth, the sales opportunity can be lost."
To that end, Karen says, "You must be sure your signage is large and easy to read. Pop-up banners, tabletop signage and clear pricing are a must. Your main sign should include enough information for someone to grasp the general idea of what you are offering and entice them to stop.
Pro tip: Do not hang your main banner on the front of your table. One customer can block your messaging from additional prospects.
Examples of creative pop-up shops
Some additional ideas I've gleaned from Karen over the years are:
Don't sit at your booth and expect customers to come to you. You should be standing and greeting people as they walk by. Speak to people and say hello. When you are just sitting at your booth, especially when you're looking grumpy or standoffish, people are more likely to pass by and not give your booth a second notice.
Use sales and free samples whenever possible.
Snacks are a great way to encourage people to walk over as well.
Get everyone's contact information so you can follow up. The best way to go about this is to offer some kind of giveaway such as a free product, consultation, gift card, etc… Do yourself a favor though, and make sure the giveaway is for something that only your ideal client would want to win. For example, if you give away a $50 gift card, everyone will want that, but if you give away an aromatherapy massage, people who like spa treatments are more likely to try to win!
Pair your pop-up shop with a charitable cause. This is not only a great way to get media attention for your event, but it feels really good to give back to the community as well.
Conclusions and next steps
I spoke to a lot of people, and there didn't seem to be one clear answer as to whether or not a pop-up event will work for all businesses.
Some people believe they will, and others are adamantly against the idea of pop-up shops working for everyone.
From what I've learned though, there are two main types of people that could benefit from hosting or participating in pop-up shop events:
Service-based business owners who are using the event as a lead generator and are booking consultations and appointments (event planners, photographers, travel agents, DJs, accountants, lawyers, etc.)
Business owners with an inventory of products that they can hand to a customer at the point-of-sale.
Your business may require a little more creativity for your participation, but I think they can work well for just about anyone.
Look into pop-up shopping events in your area. And, if they don't exist near you, create one.
Once you start thinking outside one concrete retail space, the possibilities are endless.
Editor's note: Looking for an easy and secure way to take payments for your small business? Check out GoDaddy Payments!