So let's talk about how to prepare for Black Friday. Just because you're in a creative business doesn't mean you can't cash in on all those excited shoppers looking for the perfect gift for themselves or their loved ones for the holiday season, am I right? Right!
Holiday shopping is big business. Billions of dollars big — $211.7 billion to be exact. That's a whole lot of cheddar, and it's precisely how much money was raked in during Black Friday and Cyber Monday in 2022 according to Influencer Marketing Hub.
I want you to get in on a piece of that action my crafty, creative friend!
The jack-o-lanterns have been smashed, the Halloween candy bags emptied, and you know what that means...the holiday shopping frenzy is about to begin! Let's get your creative business ready for the rush, shall we?
Why should you prepare for Black Friday?
You might be thinking, "Who cares about how to prepare for Black Friday? I'll just sell whatever I already have in stock."
Here's the thing — you could do that. And, you might sell out of everything in your current inventory. You might even gain new commissions and a new customer base.
I know what it's like to be a creative person who feels stifled by needing to put food on the table but wants to spend more time playing with my creativity. That's why I care so much about this topic.
When you start looking at Black Friday and Cyber Monday (BFCM) as the financial opportunity it is and plan for it, you can set yourself up for ongoing success.
How do you prepare? It all boils down to these simple steps:
Make a plan.
Get organized.
Promote, promote, promote.
Offer Black Friday/holiday specials.
Streamline order processing.
Now that you know the four steps, let's break them down further so you can maximize your sales efforts!
1. Make a plan
It's important to think about all the aspects of BFCM weekend ahead of time and then work out a plan that you can follow.
Even if you don't stick to it 100%, just having a plan makes you that much more likely to execute the main objectives. With that in mind, here are some ideas to consider when drafting your plan of attack:
Set specific financial goals for total sales over the BFCM weekend. Be ambitious but realistic.

Make a plan for where you'll be selling primarily. Will you be focusing primarily on online sales? Are there opportunities for pop-up sales?

Decide on discount percentages or special deals/bundles to offer. Find the sweet spot between driving sales and maintaining profit margins.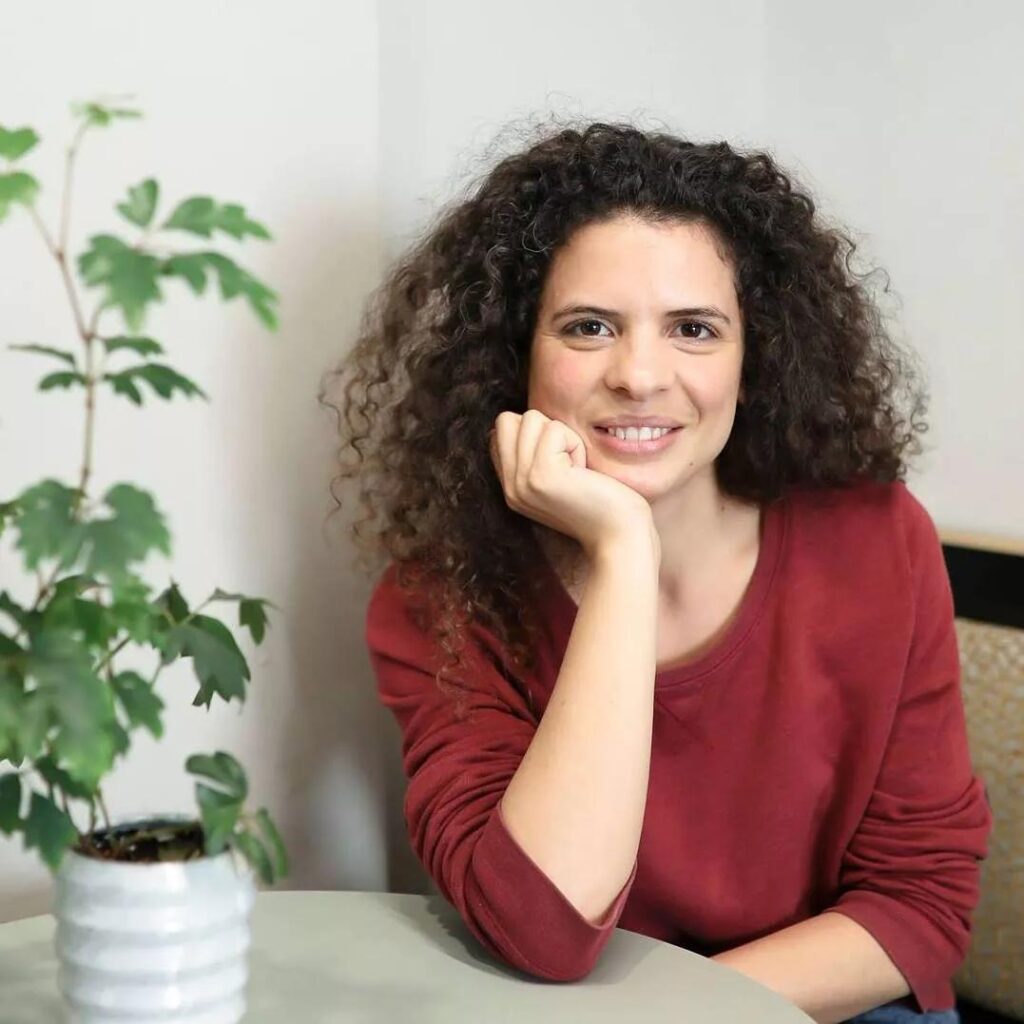 Deborah Engelmajer who runs the handmade coaching business Tizzit Co. says that it shouldn't cost you money to have a BFCM sale. The goal is profit. If you're not going to make a profit because of a discount offer, that might be an indicator your prices are too low.
Craft promotional messaging and advertisements for BFCM sales. Create urgency and excitement.

Go beyond email messaging when you're making your plan. Think social media and your ecommerce website too. What kind of reels can you make for Instagram and Facebook? What about TikTok? Are you going to promote on that platform as well? Do you need fresh images for all of your marketing assets?

Determine the main venues where you will promote the sales events - email lists, social platforms, online marketplaces, etc.

Set up a system for organized order processing and fulfillment. If you have a team, assign roles for who does what.

Plan for customer support needs like extended hours to answer questions. You may also want to write a FAQ section for your website if you don't already have one.

Sketch out a social media content calendar to maximize buzz leading up to and during the sales events. Take the messaging ideas you've come up with and put dates and times for them to drip out online. Bonus points if you film and create these assets ahead of time and schedule them to go live over the course of several weeks.

Line up any guest bloggers, influencers, or brand collaborations to help market the Black Friday deals.

If you made any sales or ran a BFCM campaign in previous years, analyze any data you have to guide this year's plan based on successes, failures, and lessons learned.

Account for additional shipping and production costs associated with increased sales volume.
Basically, you should work backward from BFCM to map out what tasks need to happen and when - promotions, inventory, supplies, etc. Having a well-thought-out marketing strategy is key to executing promotions that drive sales and growth for your handmade business during the critical holiday shopping season.
2. Get organized
Next, it's time to get your inventory, production plans, and workspace in order well before the holiday shopping frenzy hits.
Begin by taking stock of current inventory and make a master list of which products and/or sizes are in stock. Identify which are your top-selling items and bestsellers for the holidays based on last year's sales.
Create a detailed production schedule, estimating the quantities of products, designs, and creations you can reasonably make leading up to Black Friday through December. Factor in your capacity for both time and resources, particularly as a small business.
You'll also want to make lists for any supplies, packaging materials, ingredients or components needed to ramp up production.
Pro tip: Order inventory and supplies early to avoid shortages!
Stock up on bubble wrap, shipping boxes, tape, tags, and other packaging necessities. If you plan on creating custom packaging for the season, take that into consideration as well since this can sometimes add to your lead time for being able to get products packaged and shipped.
Analyze your workspace layout and storage systems. Look for ways to organize and optimize your crafting or production area for maximum efficiency and output. Minimize clutter, tools within reach, and clear bins for components.
It's a good idea to consider if you'll need additional equipment like extra kiln space, more sewing machines, additional stand mixers, or faster printers/computers could aid in increased production as well.
If cost is a factor, consider short-term equipment rentals.
While you may be a one-person business machine, BFCM might also be a good idea to consider hiring help that may be needed —- whether a seasonal assistant for packaging orders, temporary customer experience assistance, or commissioning other creatives to meet production goals.
It may also be a good idea to start making things now in prep for the big Black Friday deals. Short of commissioned pieces and personalized handmade goods, anything you can do to prepare for sales now, will help make the order fulfillment stage easier.
3. Promote, promote, promote
Though you should be promoting before the big day arrives, ramping up your marketing and promotions in September and October is crucial to maximizing holiday sales. You want to start driving people to your email list now.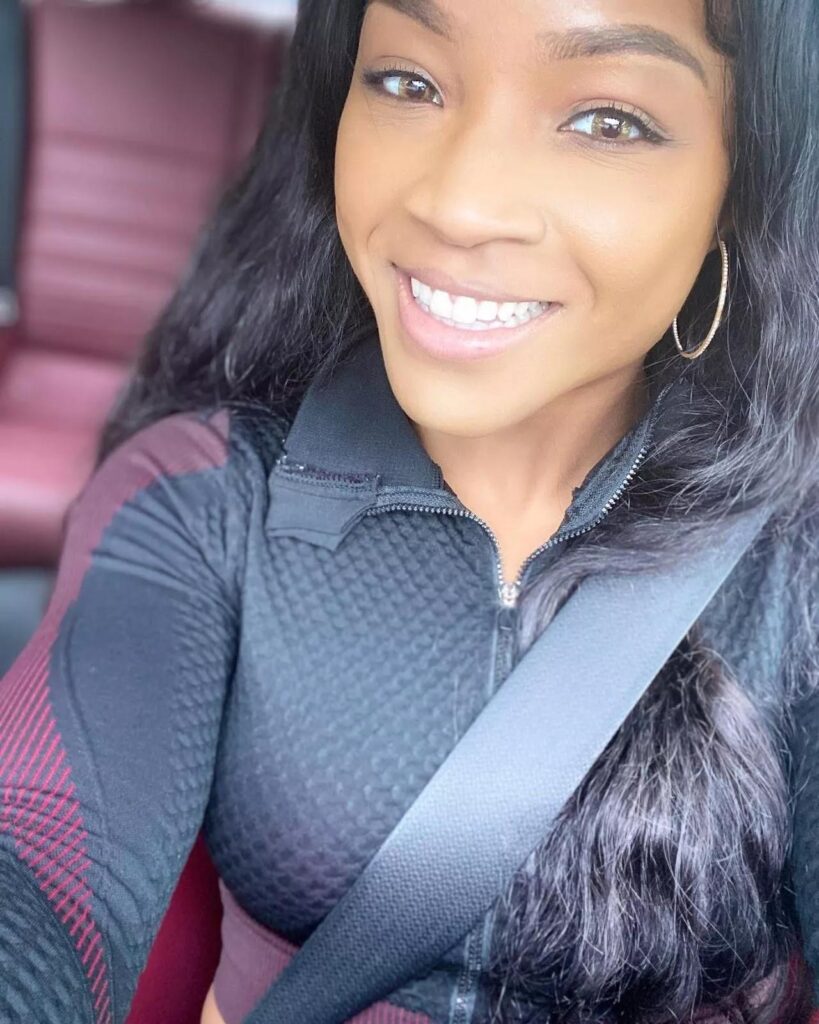 Talisha Brown who runs Scents of Vision Candle Co. says you have to focus on email marketing because it's the only thing you own. She says the key is to create a call to action in all of your social media platforms that encourages people to sign up for your mailing list.
Deborah echoes this sentiment but also stresses the importance of Black Friday marketing on your website and blog as well.
What can you do to drive people to your email list and website?
You can create holiday gift guides on social media and share behind-the-scenes production sneak peeks leading up to big sales. Post frequently in November highlighting incentives, new product releases, and brand collaborations.
Once they are on your email list, send compelling email campaigns with holiday promotions, discount codes, and product reveals.
In her YouTube Video "How to Prepare for Black Friday Sales," Talisha said, "Every time you write a subject line and body [of an email] speak to someone's subconscious when you write it. If you're focused on yourself, then you're not going to make any sales. But if you're focused on where you're helping them, then that's where you'll win."
Build anticipation for the day ahead of time as well. For Talisha, she set up an email marketing campaign teasing the fact that on Black Friday she would be dropping a code that gave her mailing list a percentage off of their order. Not only did this get people excited for her sale, but it made the actual day of the sale her most successful Black Friday yet!
Use attention-grabbing subject lines like "Black Friday Blowout!" and include urgency elements like countdown timers.
Avoid running ads right now
Believe it or not, Deborah advises against running targeted Facebook and Instagram ads for BFCM because so many people will be spending so much money on these ads. She says most handmade businesses won't be able to keep up with the level of ad spend the big box stores are spending to draw people in.
The better way is to start working earlier to build your lead aka prospect list through things like social media, word of mouth, blogging, etc. Deborah says you need to consistently bring people into your world. Then, nurture that list to turn those leads into paying customers.
Warm them up in the days and weeks leading up to BFCM. This is much better than waiting until the week before or even the day before because then you're already top of mind. It's not a surprise you're pitching a sale because they have gotten used to hearing from you already.
Additional ideas for promotion:
Research relevant hashtags like #BlackFridaySale, #CyberMondayDeals, #SmallBusinessSaturday to join popular conversations around holiday shopping days.
Team up with other complementary creatives and cross-promote each business's sales events, holiday bundles, or special collaborations through social media and email lists.
Consider sponsoring a holiday gift guide or giveaway on a niche blog or influencer page in exchange for promotion.
Give away free products to influencers who are willing to do unboxing videos in exchange for your goods.
The two keys with this according to Talisha are to focus on your niche and demographic that is resonating with your business. Then, find an influencer who's focus aligns with those two things and see if they would be willing to partner with you in some capacity.
Use caution if you go the influencer route for promotion, however. If you don't have an agreement in place ahead of time, it's easy to get burned. Make sure you are clear with the influencer about what you're looking for and what you would like from them for this to be a mutually beneficial partnership.
One more word of caution — if you don't think you can reasonably add content to all of your social media channels, focus on the ones that you already engage with most regularly. Where are your prospects already hanging out?
You don't want to "post and ghost." Leveraging all marketing channels is great, but it's more important to be able to engage with people on an ongoing basis
4. Offer your BFCM specials
We're finally getting to the good stuff. It's time to create and offer your BFCM sales. Here are some ideas you can use.
Bundle best-selling products together in holiday-themed gift sets
Talisha says this was a game-changer for her.
"I highly recommend you incorporate gift boxes [into your strategy]."
"This season is designed for us to purchase gifts…Why do you think when you go to Walmart during the holidays, there's all of these soap gift boxes with Dove and Nivea?" Talisha says it speaks to your buyer's subconscious. It tells them, hey, you're looking for a gift, and my crafty business created this awesome gift for you and your friends and loved ones!
She goes on to say that you don't even have to stick to your product line. Stick in some products that are complementary to it. For example, a bubble bath or spa gift bag with bath salts - though she doesn't make those products, they go well with candles, and can make a customer more likely to purchase her gift boxes.
Other examples:
A pottery maker packaging a cake or cookie mix with a handmade baking dish
A jeweler bundling earrings and a necklace with a candle
A Cricut t-shirt maker pairing shirts with scrunchies and lip gloss
A stationary designer bundling notebooks and stickers with pens, pencils, and erasers
You get the idea.
Offer tiered discounts for bulk purchases
For example, buy 3 items and get 10% off, or buy 5 items get 15% off. This incentivizes larger orders great for holiday gifting.
Again, just make sure you're considering your profit margins before creating any kind of discount offer.
Free gift with purchase
This free gift shouldn't be so expensive it hurts your profit margins too much, but it should also make the purchaser feel like they are getting a deal.
Design season-only goods
Craft festive, limited-edition products like ornament kits, holiday soaps/candles, or carved wooden snowmen. Get creative with seasonally themed offerings.
Just don't make too many if you suspect you will have trouble selling them all. Otherwise, you could end up with a lot of inventory sitting for next year's sales.
Create early bird offers for past customers
Provide early access to special sales and sneak peeks at new product releases for email list subscribers. Send discount coupons for 20% off all Black Friday weekend orders.
If you can swing it, ship for free
Figure out what number in sales you would need to make this offer worth it. For example, "Free shipping for orders of $50 or more."
Pro tip: State your shipping terms at the point of sale, and on your website.
The last thing you want is people demanding refunds because stuff didn't ship on time. And, if your goods can't arrive by the intended holiday, that too should be explicitly stated on your product pages!
Wrap it up
Offer gift wrapping and personalization for holiday orders. Provide digital holiday cards with artisan gift purchases.
5. Streamline order processing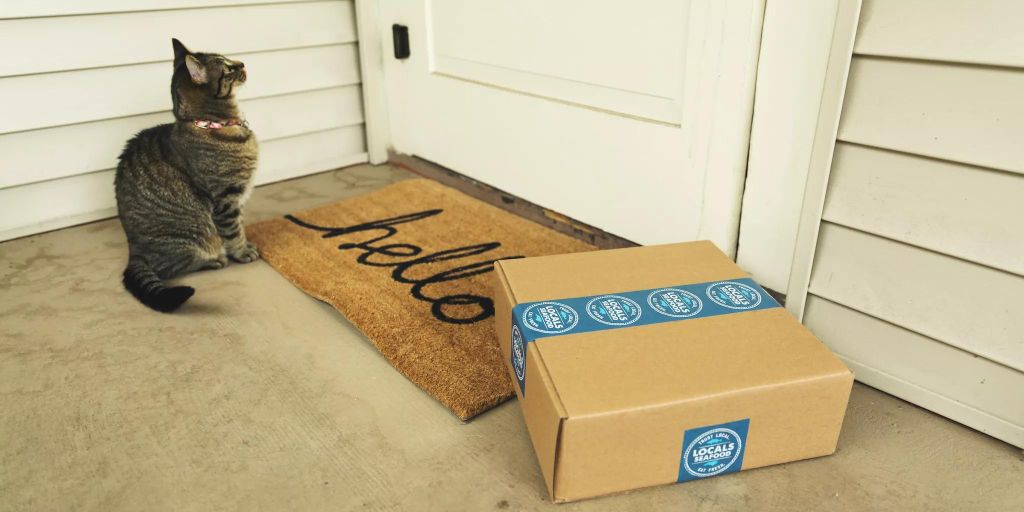 Efficiently managing increased order volume is vital for happy BFCM customers. Therefore, you may want to consider implementing some or all of the following ideas to streamline processing:
Set up organized order tracking systems and assign order numbers. Use spreadsheets or order management software to monitor status. Have packing stations with materials readily available.
Test your checkout process to ensure it's working as intended.
Clearly state your returns policy on your product pages and checkout page.
Automate sending shipping notifications with tracking numbers via email receipts. Integrate tracking with shipping carriers.
Print packing slips and shipping labels in bulk ahead of time. Invest in faster label printers if needed.
Recruit seasonal or temporary workers to assist with packaging and shipping orders if needed. Provide training ahead of time.
Consider outsourcing packaging and shipping through services like ShipStation or Shippo.
Pro tip: Keep the hours for all your local shipping carriers readily available
Set up multiple pickup times throughout the day for carrier pickups during peak season.
Designate areas for packed boxes ready to ship, boxes needing attention, and boxes waiting for payment/address confirmation.
Monitor sales and order status in real-time across all platforms. Identify order processing bottlenecks early. Enable cart abandonment reminders, if available.
Extend handling times on your handmade marketplaces temporarily if needed to account for the influx of orders.
Don't skimp on quality during the rush. You want to keep people coming back long after BFCM!
Organizing distribution workflows and bringing in extra help ensures customers receive orders quickly amidst holiday shopping mania, leading to long-term satisfaction and loyalty.
Get started now to prepare for Black Friday!
The holiday shopping season is the peak of the online shopping season for creative entrepreneurs and makers. With the right game plan, you can absolutely tackle BFCM, and the holiday rush to score big with shoppers seeking special gifts.
Follow the steps outlined here to prepare for Black Friday: make a plan, get organized, aggressively market deals, create irresistible offers, and streamline processing. Optimize your inventory, promotions, product offerings, and order fulfillment systems, and avoid the last-minute stress.
With a lot of planning and hard work, hopefully, you can exit the holiday season with newly loyal customers, enhanced credibility, and the finances to propel your creative business forward into the new year. The shopping frenzy awaits. Go get 'em!