A website is pretty much the opposite of a fine wine: It doesn't get better with age. Updates, plugins, themes and content are always evolving, and you need to make sure your site stands up to the winds of change. That's why regular quality control is vital to maintaining a successful website.
Quality control is like making an annual visit to the doctor to monitor your cholesterol versus waiting until you have a full-blown heart attack to seek help. Consistent, preventive action will find dead links, buggy applications and other small issues that add up over time if unchecked. Most importantly, you'll be the one discovering these defects — rather than your users.
You might be thinking, "But I've hired an expert developer … Surely my website will run 100-percent perfectly from now until the end of time."
First off, good for you for hiring a professional; if you've taken the step to pay for quality at the onset, you'll have fewer issues on your site to control later on. But the truth of the matter is some aspects of a website's degradation over time are out of the hands of your developer.
The good news is that if you're prepared and understand what to look for, you can save yourself a mess of trouble and not be forced to pay for the same work twice.
You should treat your website like your baby — after all, it's an extension of your business. And, like bringing new life into the world, you need to do important prep work before the site is launched (or birthed, if we're sticking with this analogy). Your developer will have run hundreds of tests before he or she turns the site over to you for a final pre-launch lookover, but don't assume all stones have been turned over. Your fresh pair of eyes might find something that slipped through the cracks.
The important thing is to know what to look for.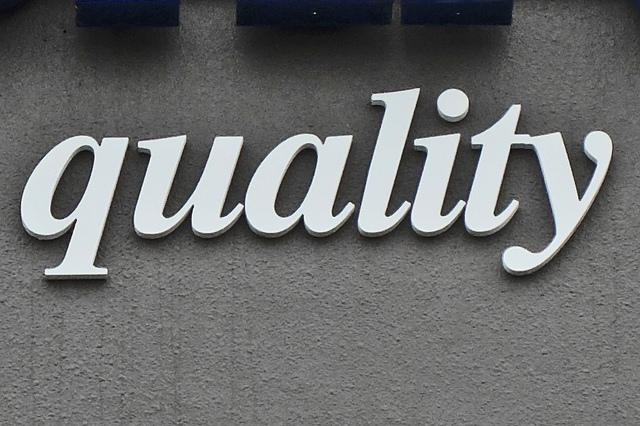 Your pre-launch quality control checklist
Does all my content appear in the right place? Is it properly formatted and grammatically correct?
Content is often the last piece added to the puzzle, and your developer is probably not going to pore over it with an editor's eye. Make sure everything is where it should be, from commas to your About Us section.
Do my forms work?
Wherever there's a box on your site prompting you to enter your email address, do it. Then check to make sure you got the email. Same thing goes for eCommerce forms — actually follow through and make purchases (then refund yourself later, or hey, enjoy that gift to yourself).
Do all the different browsers like my site?
Pull up your site in every browser you can think of, and on every mobile platform you can get your hands on. Go back to your developer if a design looks wonky or a feature crashes on a particular browser.
Does my site look the way I want it to look?
Your developer will have checked for everything else on this list and more, but this one is all in the eyes of the beholder. It's your site, so don't compromise if a color is wrong, if a logo is too small or if a navigation style isn't what you had in mind. This is your last look before your website bride walks down the launch aisle, so only rubber stamp it if it's perfect.
Quality control checklist for a live website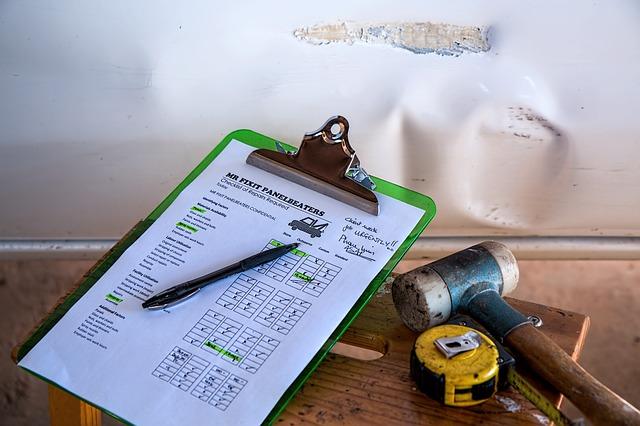 So your site looks and performs exactly how you want it to, and you've unleashed it on the world. Time to sit back and relax, right? Not so fast. The attention to detail in maintaining your site's quality once it's live is what separates wildly successful online businesses from ones that flame out.
As Henry Ford once said, "quality means doing it right when no one is looking." In the modern world, that means diligently staying on top of your quality control so you're always one step ahead of your consumers.
Your developer should hook you up with the right tools needed to perform your own simple quality tests. If you're not tech-savvy, doing your own work might seem daunting, but if you stick to a game plan you'll end up flying through your maintenance checks and learning how to spot problems early.
Here's what to look for:
Keep testing those links!
You might not always be aware what changes have taken place on the other side of a link. Pages move, sites go down — a lot can happen to make the link on your site non-functional. Your developer should give you tools to help make this process efficient.
Make doubly sure your site is backed up.
Depending on your hosting service, backups may or may not automatically be created for you every day. In any event, having a recent version of your site you can revert to if something goes haywire is absolutely necessary. If you have a WordPress site, make sure you're properly backed up before you update themes and plugins.
Dive deep into Google Webmaster.
You can learn all sorts of interesting things about your site with a whole suite of tools designed for site owners like yourself. If you're not ranking as highly as you'd like, reviewing errors in Webmaster will help you stay in line with the constantly evolving ranking algorithms.
Thank your users for pointing out mistakes.
A good carpenter never blames his tools, and never blames the tenants of the home if they discover a crack in the walls. User feedback, while not always tactful, is free and usually immediate. Take advantage of it.
Due diligence
Quality control is simply you doing your due diligence as the owner of a business and the owner of a website. You don't have to watch your site like a hawk, but get in the habit of checking in from time to time and being quick to amend mistakes that pop up in between.
You've launched a quality site. Now make it stay that way.