Updated March 21, 2018
So you started a business — congratulations! The startup phase of a business can be extremely exciting. It's when you're just beginning to see that idea you've been sitting on for so long materialize, and all of a sudden, everything is so real. But unless you have extra money lying around, you're likely going to need a bit of startup funding.
Regardless of the type of business you're kicking off, at some point you might need to purchase inventory, equipment, an office, fund a purchase order, or any number of those things that come along with starting and owning a business. (You know that annoying cliché, "it takes money to make money?" It's said a lot for a reason.)
The problem is that when you're just kicking off, you don't have much business credit history, which makes securing debt-based small business loans a little bit trickier. And although the traditional venture capital route might be the right fit for your business later on, you might need to spend some time pursuing other startup funding before going in that direction.
4 startup funding options
If you know you need startup funding but aren't sure where to turn, you might have better luck with some less-traditional business loan options that you might not have considered or even heard of before.
Equipment financing.

Business credit cards.

Personal loans.

Crowdfunding.
Let's look at each of these more non-traditional startup funding options in more detail.
1. Equipment financing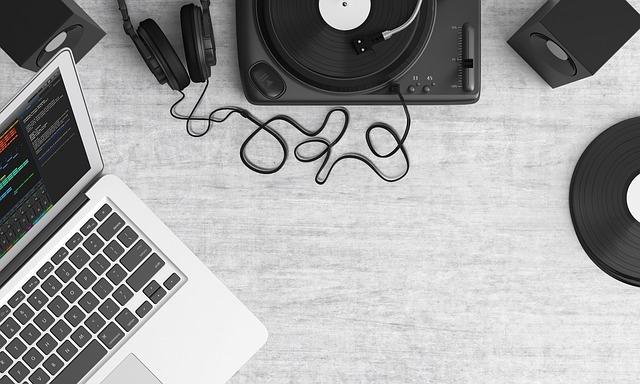 Without some amount of working capital, you're definitely going to find it difficult to buy the things you needed to start your business — like equipment. And we're not only talking about big machinery like forklifts and fermenters, but things like computers and office chairs, too.
Luckily, equipment financing options, offered through a variety of online alternative lenders, allow even those who lack any significant business credit history to finance up to 100 percent of the value of the equipment they're looking to purchase. That's the kind of startup funding that'll allow you to go get that car you need for your new venture, and so on.
And since we're talking about cars, equipment financing actually works similar to a car loan that you might be familiar with.
The equipment itself acts as collateral for the loan.
Because of this, creditors have less stringent lending standards, which increases your chances of getting approved when your business is in startup mode.
However, the ease of qualifying for an equipment loan doesn't come without a cost. Interest rates here average between 8 percent and 30 percent, depending on several factors, including your own personal profile for qualification, but also how much the equipment is worth.
The good thing, though, is while you are paying off your loan, you're also building credit for your startup business.
2. Business credit cards
Business credit cards can be a great startup funding option because they're easy to qualify for and relatively easy to get, too. Plus, there's no collateral required, which can be hard to come by when you're launching a business.
Another benefit is that a credit card is a revolving line of credit. You can borrow up to your credit limit, pay it off, and have access to it all over again. And, if you're diligent about it, you'll be building business credit — super important for securing more traditional business financing down the road.
Of course, having a credit limit on your business card might pose a problem if you're purchasing a big-ticket item that exceeds the limit on your card, such as a piece of property. You'll have to look into different types of business credit cards for new businesses to see what's a good for exactly what you're looking to do — but if you need startup funding immediately, it's a really good place to start.
If a credit card is something you're interested in, make sure to do your research.
Consider the unique needs of your company, and look for a card with benefits that directly correlate with those needs. You might want to start out with a 0% introductory APR business credit card, and investigate other cards that have lower APRs than your typical loan.
3. Personal loans
As a startup, you don't necessarily have a long financial history, so getting a business loan can be difficult. But what you can do: Use a personal loan for business purposes. Did you know that?
The only trick is that you have to have a personal credit score of 700 or greater to qualify.
Your business actually won't even be considered in your loan application whatsoever.
With a personal loan, you can borrow anywhere between $2,000 and $35,000, which you'll repay within three to five years with fixed monthly payments. These loans do come with a closing cost that'll be automatically deducted from your principal amount. However, you will pay interest on the original principal amount. Interest rates are between 5.99 percent and 36 percent, and qualified candidates can often get approved quickly.
4. Crowdfunding
If you've got a business idea and can't seem to qualify for startup funding, you might want to try crowdfunding. Crowdfunding is not solely for businesses, as many people have used this form of financing for a family member's surgery or funeral costs, but it can also be a great way for you to fund your startup.
There are a number of crowdfunding websites, like Kickstarter and Indiegogo, where you can launch a campaign explaining what you need the money for. The more people who see your campaign, obviously, the better it will be for you, so select the website that you feel will gain your business the most exposure for your startup funding needs.
To help make your campaign successful, consider creating rewards for backers, talking about how your business idea is unique, interacting with your supporters regularly during the funding period, and so on.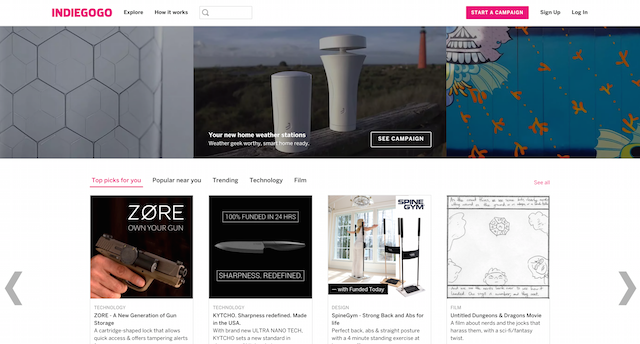 Choose your best startup funding option
Your business might be new, but you're not totally out of luck if you're in need of startup funding. That's good news — and might surprise you!
There are various startup funding options for entrepreneurs who lack business credit history and need startup financing for their businesses. Each route has its different pluses and minuses, and some aren't a fit for certain businesses or entrepreneurs. With that in mind, make sure you go through the list, see what each startup financing option entails, and choose the one best suited for your brand-new business.