Let's look back at how the .science domain came to be: In 2011, ICANN approved an application process for potentially new generic top-level domains (gTLDs) to significantly increase the amount of internet real estate and allow for customized domain extensions. By the end of 2012, almost 2,000 new gTLDs were suggested. In 2013, the first of them hit the open market for registration.
We've seen gTLDs for tax attorneys, beer companies, travel agencies, and hundreds of other specialties since the launch of the program. And, as you know, one of the amazing new domain extensions generating buzz since its release is the .science domain extension. Both flexible and specific, the .science domain can used to represent scientific invention, science clubs, STEM organizations, individual scientists of note — and a lot more.
Why a .science domain?
As with any gTLD, people who leverage the immediately recognizable .science domain will notice several benefits. The first and most noticeable of those is right there in the name itself. If your domain is JohnDoeHighSchool.science, I can think of no more immediate way to communicate that this website is about a science department at John Doe High School.
This benefit spills over into another — which is branding.
If your website uses a .science domain, it creates an easy mental association more effective than any commercial or catch phrase. Think of this domain, for example: JaneDoePhd.science. I wonder what Jane Doe's profession is?
There are lots of places to look if you want to learn more about branding your small business with a unique domain. Sometimes a big benefit can be gained from smaller results. One of the best things about these new gTLDs, such as the .science domain, is that you can greatly shorten a potential URL for your website through their use!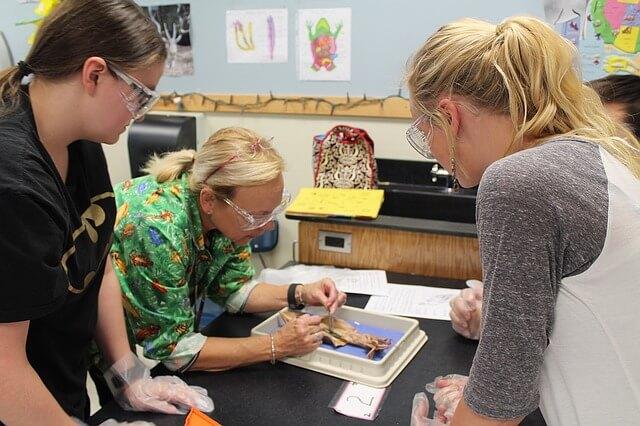 In fact, .com domains have been around forever. All of the short ones are already taken. Rather than stumbling through the web with an unwieldy domain — like TheJohnAndJaneDoeFoundationForScience.com (can you imagine that on a business card?!) — you now have the opportunity to have something sleek and simple, like DoeFoundation.science or JohnAndJaneDoe.science.
Your viewers will thank you for halving the number of keystrokes it takes to visit your website or send you an email.
Scientific invention exists to make our lives easier — and a strong .science domain does just that.
Of course, the .science domain might not be a good fit for everybody. But any website that's related or dedicated to scientific invention, discovery, or education can reap the benefits of the .science domain.
Having a strong online presence is important for any business or group. Proper branding and catchy domain names go a long way by giving users immediate information and you more options than a long clunky .com name would.
Ready to see if there's a .science option available for your business? Go ahead, take a look!
So I bought a .science domain ... Now what?
Next, you'll want to do what every excited new domain owner does: Put it to work! What do you want to do with your new domain?
Is it a blog about NASA's latest projects? Maybe you will want to look into a Managed WordPress hosting plan. What about a photo gallery of your local science fair's top projects? GoCentral Website Builder, for one, would be perfect for you. Are you writing a book about the life of Carl Sagan and want to keep your readers informed about the project? Consider something like GoDaddy Email Marketing.
As always, what you can do with your domain is as endless as your imagination. If you've got a killer idea for a great new website, consider a .science domain — and do it for science!