Before looking ahead to this holiday shopping season, let's take a quick look back at 2020, and what a year it was. Amid all the challenges came new opportunities and unprecedented growth for ecommerce. Emerging data offers insights into shifting consumer behavior and its positive impact on ecommerce.
The pandemic definitely triggered a shift to more online shopping. In fact, online sales in early spring of last year exceeded sales during the 2019 holiday season by 7%. Additional research shows ecommerce growth on hyperdrive, with 10 years of growth happening in just three months.
There's more good news for online retailers: 39% of consumers say they're buying more online now than they were a year ago. And 81% of consumers in surveyed countries across the globe say they've discovered new brands online during during COVID-19.
It's clear that 2021 will continue to be a year of peak demand, making it a critical time to connect with your shoppers. That's why it's more important than ever for your business to be discoverable online this holiday season with help from GoDaddy and Google.
Get ready to reach more shoppers online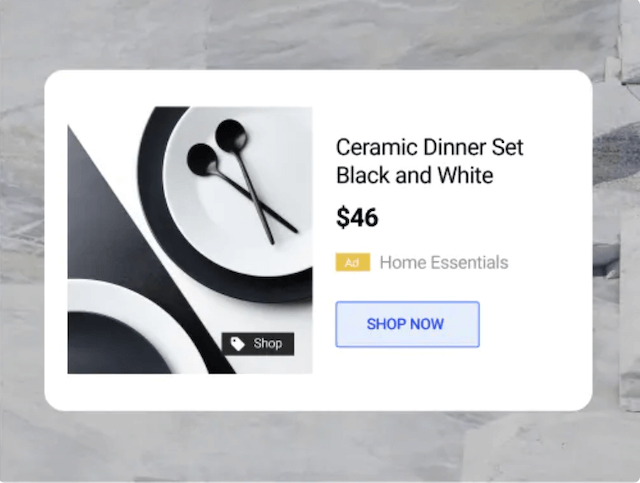 People shop across Google more than one billion times each day, searching for products just like yours. Don't miss the opportunity to connect with customers when and where they're looking to make their holiday purchases.
With GoDaddy's new Google channel, you can easily add your products to Google for free and promote them with a Performance Max campaign to drive traffic to your GoDaddy online store.
3 ways Google can help you prep for peak moments
Use these three free Google tools to gain greater insights into the current consumer mindset as shoppers gear up for the 2021 holiday season.
1. Explore what the world is searching for with Google Trends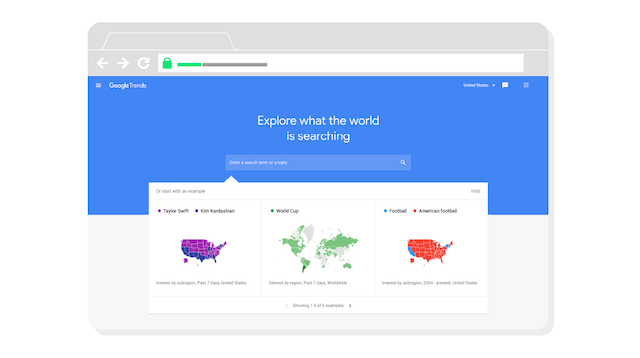 Google Trends lets you see in almost real-time what people are — or aren't — looking for across Google Search, YouTube, Google Shopping, and Google Images. You can pinpoint where there's growing interest in products and search terms to guide you in selecting which products to promote. Take new information about what your target market is searching for and incorporate these topics into your SEO and content marketing strategy.
2. Discover what shoppers are looking for
Most shoppers today are doing more research before purchasing.
Shopping Insights gives you information on what people are searching for on Google, related to products and brands.
It's a guide filled with articles, data, and insights that can help you navigate three critical steps in today's shopping journey: inspiration, research, and purchase.
3. Evaluate your retail website with Grow My Store
As people spend more time online, they have higher expectations from ecommerce websites and apps. With Grow My Store, you can analyze the customer experience on your site and pick up practical tips for how to improve. You can also see how your site stacks up against retailers in the same industry and find insights on market and consumer trends to help reach new customers.
With this holiday season ramping up, make sure to position your online business in the right spot with help from GoDaddy and Google.