Links have been and are still a vital component in organic search success. That's why Google has launched the link spam update aimed at nullifying spam links. For a very long time, sites with more citations were considered higher quality. In return, people believed that they would pass more PageRank to sites that linked to them.
Things have since changed as more people started creating sites specifically to link to other sites and dropped spammy links to other people's blogs, hoping to rank higher on search results. Read along to learn the core of this update and how it will affect your website.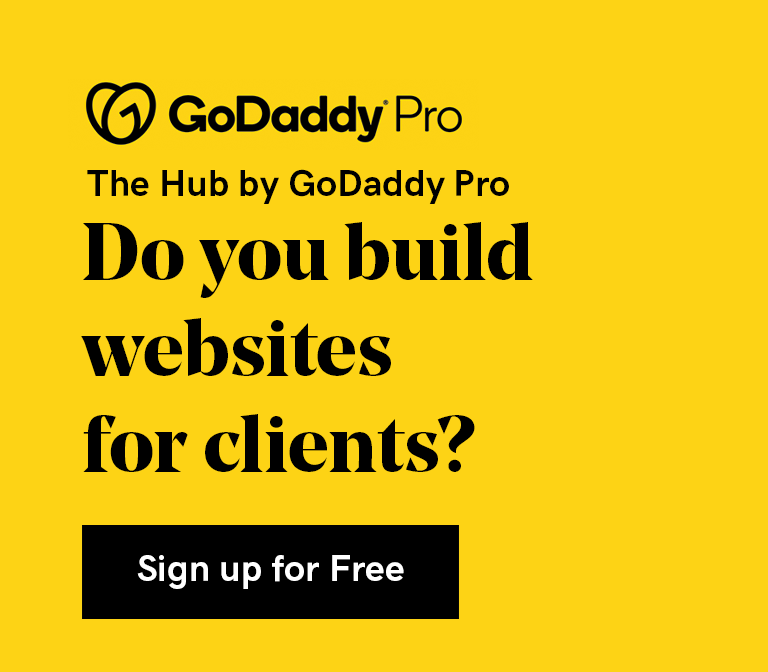 Understanding the new Google link spam update
Google announced a new update about spam links in July 2021, which will identify spam links and ignore low-quality backlinks.
That means, if you were using spammy links on your website, you might experience a drop in rankings in the next couple of weeks when this new algorithm update is fully rolled out. This new update is a continuation of the Penguin 4.0 released in 2016.
Here's what Google wrote in the announcement:
"In our continued efforts to improve the quality of the search results, we're launching a new link spam fighting change today — which we call the "link spam update." This algorithm update, which will roll out across the next two weeks, effectively identifies and nullifies link spam more broadly across multiple languages. Sites taking part in link spam will see changes in Search as those links are re-assessed by our algorithms."
As you can see from this announcement, Google will nullify link spam but not penalize your website for using spammy links. Specifically, this means that Google will ignore or not count these links.
However, as a site owner, you need to realize that if Google ignores links that may have been helping your site rank, you will feel like you've been penalized, especially if it will lead to a sharp drop in your ranking. As a result, you must pay much attention to this update when using links with your content, especially when there's an exchange of value.
Basic rules of link building to avoid being hit by the link spam update
As earlier stated, the new Google link spam update is more effective at identifying link spam. If you worry about your search ranking, you should not take this new update lightly. After all, this update will identify and nullify spammy links across multiple languages and affect websites worldwide, which might lead to the decline of a site's ranking and performance.
In fact, this update will affect both incoming and outgoing links as its primary emphasis is adding real values with targeting links. If a website does not follow these guidelines, it might lead to manual and algorithmic nullifications.
To that end, here's how you can manage links to avoid being hit by the new Google spam update.
Affiliate links
Affiliate links as used as part of an agreement, i.e., in exchange for services or products. As such, Google views them as paid links. Website owners and marketers use affiliate links to monetize their traffic, which is fine, provided you don't overdo it and follow Google's guidelines on affiliate links.
Google views affiliate links as paid links and thus does not consider them as organic links, meaning they may hurt SEO, especially if they are not a result of genuine and natural connections.
That said, if you are using affiliate programs, you should qualify your links with rel="sponsored." This way, you will continue to benefit from these links without hurting your SEO. The best way to achieve this is for your SEO and PR teams to work together to strike a balance when using affiliate links.
Today, Google prioritizes relevant, high-quality pages that provide the best user experience in a search query. To ensure that your pages remain relevant, you need to create high-quality content and only link to other relevant content. In return, Google will reward your site by improving its ranking.
On the other hand, Google will nullify links on your site if you fail to qualify affiliate links appropriately. Google does this manually or through algorithmic actions, both of which will affect how your site appears in SERPs.
Guest post links
Guest posts are another popular way to attract traffic back to your website and boost your domain authority. However, when done in excess, guest post links can lead to a violation of Google's guidelines on guest posting. Below are some actions that can make your post violate these guidelines:
Publishing articles across many different sites
Stuffing keyword-rich links in your posts
Writing less informative articles on the topic at hand
Duplicating content on your site without using rel="canonical" alongside rel="nofollow."
To qualify links from guest posts, you need to mark them up with the rel="nofollow" value.
Links from sponsored posts
You can also monetize your website by accepting sponsored posts. However, when used in excess, Google may nullify sponsored links without proper link tags. To qualify sponsored links, mark them with the rel="sponsored" value.
Link schemes that can negatively impact your page ranking
Although there are many possibilities for link-building strategies, some can work against your SEO efforts. In this part, we look at bad link-building practices that you must avoid.
Excessive link exchanges
Link exchanges, also known as swapping backlinks or reciprocal linking, is not something new. It's a strategy used by thousands of web admins all over the world. It involves giving and receiving a link exchange from other website wonders and bloggers to gain an advantage on search queries.
We've come across hundreds of requests from webmasters asking for link exchange. Oh, even websites with massive monthly traffic would want to exchange links. So the question that most of our clients have is, "is exchanging links a good SEO strategy?"
Well, this question has different answers depending on who answers it. For our case, we've seen this strategy help our clients get high-quality authority backlinks when done right. However, if you ask most SEOs not involved in link building space, they will advise against this practice.
So, what does Google have to say about link exchanges?
According to Google's webmaster's guidelines, excessive link exchanges are against their terms. As such, you can link to another website but avoid doing it excessively to remain on the safe side.
Random Nofollow links
Some site owners think spammy links can go undetected by using many random nofollow links. This is a costly mistake as Google has advanced mechanisms to detect any randomized footprints and nullify them.
Buying/selling links that pass PageRank
Buying or selling links transferring PageRank is another bad link-building strategy that you should avoid. Specifically, this can be in the form of:
Giving out a free product in exchange for a link
Exchanging services or products for links
Buying posts that contain links
As a rule of thumb, avoid buying non-sponsored links as you won't get the return on investment.
Nofollowed (& followed) social bookmark links
Google also sees social bookmarking as being manipulative and can act against your SEO if done in excess.
Creating links with automated programs
Tools like XRumer, GSA Search Engine Ranker, etc., may help build you many links. However, these tools have become less effective and can hurt your SEO efforts. To avoid Google considering your links as spammy, avoid creating links with automated programs.
Requiring a link as part of a Terms of Service or contract
Some website owners and marketers require a link to their website before they can give a contract. Others make it part of a Terms of Service without providing the third-party content owner with a chance to qualify the outbound link. This is a bad link-building strategy and is against the new Google's link spam update.
Private blog networks (PBNs)
Although PBNs could help boost traffic in the past, the case is entirely different now. Today, Google can detect and punish most PBNs which will significantly hurt your SEO.
Other unnatural links that Google considers spammy
Press release links
Press release links were a thing a decade ago. Not anymore, as Google considers them to be manipulative, thus categorizing them as a link scheme. As such, you must avoid press release links that over-optimize anchor text targeting the main keyword. If you must have such a link, use branded URLs or naked URLs and only use one press release link.
Low-quality directory submissions
Although using relevant and targeted directories to get links can benefit your SEO, using low-quality directories will negatively affect your rankings. If you must submit to directories, ensure to choose the ones with value.
Foreign discussion forum links
You can keep links from a high-quality forum and one that does not appear spammy or manipulative. However, you may want to remove links from foreign discussion forums, and low-quality spammy links as these links will only hurt your rankings.
Other unnatural links that Google might consider spammy include:
Links in the footers
Guest posting campaigns with excessive keyword-rich anchor text links
Paying for links to articles that pass PageRank
How to implement an effective digital PR
Digital PR is one of the most effective strategies that you can use to achieve a greater online presence and visibility. Digital PR is anchored into four main digital components:
Search engine optimization (SEO)
Social media
Influencer marketing
When you do it right, digital PR can reach and impact a broader audience than traditional PR. To that end, here's how to implement an effective digital PR for your online business.
Define your PR objectives
Although this sounds obvious, building a digital PR strategy without defining your goals is suicidal. That's why you need to consider your objectives carefully when building a digital PR strategy. Some of the things that an excellent digital PR strategy can help you achieve include:
Improved SEO
Boost brand awareness
Improve lead generation
Gain X influencer features and increase trust in your brand
Grow your email marketing list which is key to increasing sales
Define your audience
Knowing your audience is a pivotal element of a successful digital PR strategy. It's an excellent way to determine who you are targeting through your digital marketing campaigns. Some basic things you need to have before creating a PR strategy include:
A clear understanding of your target audience
Perform some competitor research
Ideally, having a clear understanding of your target audience helps:
Understand their pain points
Know where they go for news
Understand the kind of content that resonates with them
Know what hashtags they engage in
Understand the topics and themes that interest them most
Know your target media
Online publications like Instagrammers, bloggers, and YouTubers form a critical part of digital PR. Whichever media you choose, be sure to get in touch with the right person.
Be creative in content reaction and research
Now that you know your target media, the next thing is to think about the ideas and angles of your content. The best thing is to create a list of ideas and then prioritize them based on what your target audience is interested in. When you have priority topics, research them further to get a better idea of what they entail and the best way to cover them.
Test and measure
When you have everything ready, it's time to carry out your PR strategy. For better results, test and measure your strategy against your objectives and make changes where necessary. Ensure every member of your team knows what's happening so you can brainstorm the next step to take. This way, you'll know what's working and what's not and decide where to improve.