More and more, consumers are turning to their mobile devices to shop — and retailers are constantly on the lookout for ways to capture and convert their online consumers. And yet, conversion doesn't always happen online. Seventy-eight percent of shoppers participate in webrooming, a phenomenon where shoppers browse products online and then purchase in store. In 2012, webrooming brought in a total of $1.2 trillion in brick-and-mortar sales — and that number is set to increase to $1.8 trillion by 2017.
But findings show that many retailers and researchers fail to take into account the full picture of online sales and influence. They often overlook digital influence, including webrooming. In 2014, eCommerce sales accounted for $300 billion. However, when the report included webrooming sales, the number was five times higher at $1.7 trillion.
The gap between the digital and physical retail worlds is closing fast.
So fast, in fact, that " target="_blank" rel="noopener noreferrer">Deloitte researchers were surprised by the drastic increase in webrooming and other digital activities that directly impact in-store sales:
"What we didn't expect to find was such a drastic, digitally-driven change in both consumers and retailers. Digital influence — that is, the degree to which in-store sales are influenced by digital at some point in the shopping journey — is growing at an increasing pace. We are fast approaching a day when 100 percent of shoppers will be connected 100 percent of the time."
For brick-and-mortar retailers, it's worth looking into webrooming and what you can do online to drive more customers to your store.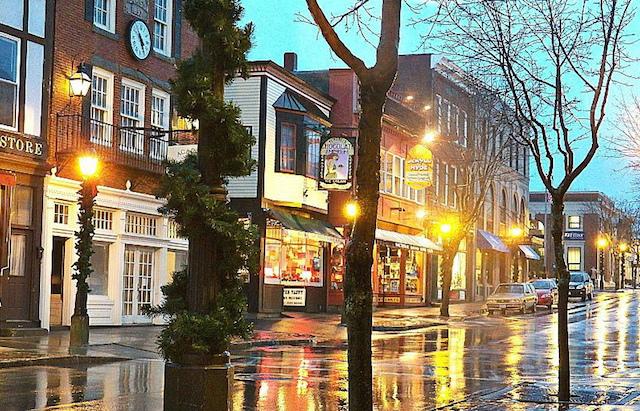 Webrooming to bring in customers
First and foremost, understand what consumers are using their smartphones for during the shopping process. Hint: It's not just about comparing prices. In fact, shoppers in 2014 were 30-percent less likely to use their mobile devices for price comparison than the year before. This gives rise to the idea that, for consumers, their mobile devices are increasingly becoming their shopping gurus, garnering inspiration and providing advice on the best quality products. By the time they arrive in-store, customers are already well informed and ready to buy.
Deloitte researchers suggest that those who fail to take into account the metrics from digitally influenced conversion are walking blind.
A physical retailer's marketing strategy should not consider mobile a distinct channel or focus solely on m-commerce conversion.
If you're looking to increase the digital influence of your brick-and-mortar store, here are five major things to consider.
1. Mobile is being used for idea generation.
If your strategy is to hype up your low prices online, think again. Using high-quality photos and having a presence on photo-centric social media sites — such as Pinterest and Instagram — might be a better idea. Research shows that consumers are using their mobile phones for idea generation more than price checking.

2. Digitally influenced sales convert.
A strong social media presence is important. Consumers are using these channels to do their research, and they're converting at a 20-percent higher rate than those who do not. Twenty-nine percent of shoppers are more likely to make a purchase the same day they research products on social media.
3. Know your audience.
While consumers across the board are converting more heavily when using mobile devices, 49 percent of Hispanic and Latino customers use social media during their shopping experience, and 41 percent of Hispanic and Latino consumers spend more in-store after browsing digitally. That's just one example of audiences browsing differently. So when you're targeting potential customers, do a little research ahead of time.
4. Know your category metrics.
Webrooming affects some retail categories more than others. For example, baby/toddler and home furnishings have seen the most growth in digital browsing than other categories. Know the metrics of your category to more effectively project sales from webrooming.
5. Consumers know what they want.
Part of the webrooming effect means that customers arrive at the physical store ready to buy. Customers interact with brands online, often searching for inspiration and validating choices through buyer reviews. Make sure your online presence is up to par so consumers can find the information they're looking for.
Pro tip: If you can, offer in-store, pick-up services so customers can research online and still interact with the product in person before they take it home. This is webrooming in action.
Online inspiration to in-store shopping
Yes, mobile and online experiences are more relevant than ever — but not necessarily in the traditional sense. If you're a retailer with a brick-and-mortar store and your efforts are primarily centered around online conversions, you could be missing the big picture (and five times the sales). Instead, integrate your eCommerce and in-store strategy to include webrooming. The smooth transition from online inspiration to in-store purchasing just might net you some serious cash.