Domain flipping is a bit of a controversial subject in some circles, but it remains a viable opportunity to make extra cash if you're interested. Web domains are traded on an open marketplace, not unlike real estate.
Just like you can flip a house by buying it for cheap and selling it for more, you can flip a domain.
This guide will teach you the basics of domain flipping, how it works, and how you can flip a domain for cash with the right timing. To help you accomplish this, we'll answer the following questions:
What is domain flipping?
Why would you flip a domain?
5 steps to flip a domain.
What is domain drop catching?
Where is the best place for domain flipping?
What kind of budget should you allot for domain flipping?
When is the best time to flip a domain to make the most cash?
What kind of domains are best for flipping?
Ready to find out more? Read on.
Related: Tried-and-true tips for selling domain names for profit
What is domain flipping?
The high-level strategy behind domain flipping is simple. A domain name is a unique string of characters used to conveniently direct people to a website; to use one, you need to register it, so you can have exclusive access to it.If the domain name is available, you can buy it outright.
If the domain name is currently held, you'll need to make an offer to purchase it from the current holder.
Domain flipping is the practice of buying a domain name as cheaply as possible. Then, without doing anything with the domain, you'll sell the domain to an interested party for more than you originally paid.
There's a bit more to it than this, but this is the basic premise.
Why would you flip a domain?
Why would you do this? For the most part, the motivation is profit. Domains are incredibly valuable pieces of online real estate; in fact, the most expensive domain name ever sold, Cars.com, sold for $872 million.
If you're in the right place at the right time and choose a domain name with massive potential, you could turn a significant profit when you flip the domain.
If you flip domains regularly, there's a chance you could even turn it into a full-time career. With GoDaddy Auctions you can have a 7 day public auction for your domain name and see how much you can get for it.
Related: The top 25 most expensive domain names
5 steps to flip a domain
Let's say you're interested in flipping a domain. What steps do you need to follow to accomplish this?
1. Search for a domain
First, you need to find a domain that's worth buying. If you want to make the most cash, you'll need to optimize your strategy by finding a domain that's both inexpensive to initially purchase and potentially lucrative to sell.
There are many tools you can use to scout for initial domains; for example, you could use a domain name search to hunt for domains related to a specific product, service, or topic
You could also head to a domain auction, where you can view a list of many domains currently being sold. Make sure to check the expiring domain auctions for possible options as well.
2. Evaluate the domain
When you find a domain that's friendly to your budget, you'll need to spend some time evaluating it. There are several factors that make a domain name potentially valuable, including:
Length
Brandability
Relevance
Search friendliness
You'll likely need to do some independent research to predict whether you can eventually sell the domain for more than you initially paid for it. Make sure you're also looking at historical sale prices for similar domains.
Related: Wondering how to value domain names? Create a bucket list
3. Register the domain name
If your due diligence checks out, you can proceed with buying the domain and registering it to your name. This is usually a simple process that doesn't take much time.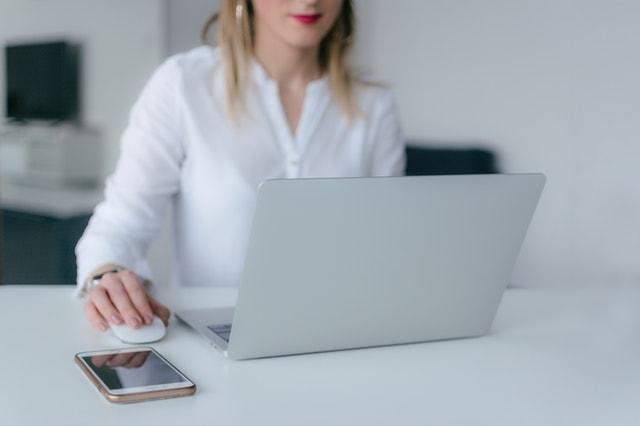 4. Find a buyer for the domain
This is the most difficult and most variable step of the process.
If you want to flip the domain for a profit, you need to find someone willing to pay more for the domain than you did.
There are a few different angles you can take here; for example, you could use a buy-and-hold strategy, minimizing your effort and waiting for interest in the domain to grow.
If you make your registry public, prospective buyers will be able to find your contact information if they're interested in your domain.
They may reach out to you with an offer or bid, privately, if they're interested.
You could also take a more aggressive approach; for example, you could create a landing page for your domain, appealing to people who might be interested in buying it.
And if you're interested in a faster, direct approach, you could list your domain at an auction.
5. Sell the domain
Finally, your buyer will pay you for the domain, and ownership will transfer upon their new registry. Again, this is usually a simple process that doesn't take much time.
What is domain drop catching?
One of the most common strategies in domain flipping is domain drop catching, sometimes called domain sniping. Domain registration has an expiration date, rather than lasting forever. When the domain is fully expired, other buyers may swoop in and take it.
At a certain point, the domain will enter a redemption grace period.
Depending on the domain, the current holder will have an additional 30 to 90 days to renew their registration. During this period, domain flippers may keep an eye on the domain. Once the registration has fully lapsed, they may pounce on the opportunity.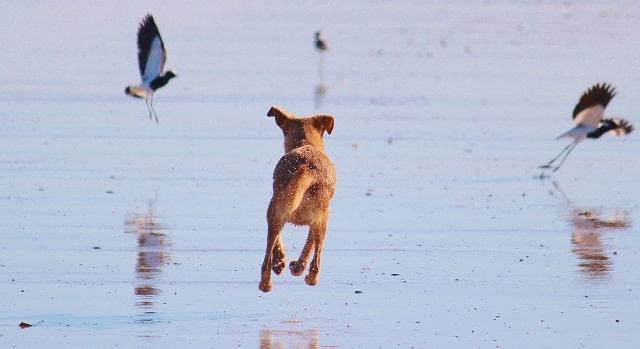 This is especially valuable because it's the only time when a particularly valuable domain will become publicly available.
Expired domains can usually be obtained for cheaper than domains sold directly at an auction because the owner is no longer interested in them.
Where is the best place for domain flipping?
There are two basic stages for domain flipping: buying and selling. If you use an all-encompassing domain marketplace like GoDaddy, you can use the same platform for both stages of the process.
You may also be interested in using a specialty tool if you have specific needs or a specific strategy to follow.
For example, if you're following the domain drop catching strategy, you'll need to have a tool that allows you to find recently expired or soon-to-be-expired domains. ExpiredDomains.net and JustDropped.com are two popular options here.
Expired domain auctions through GoDaddy Auctions are also a tried-and-true option.
Once you've acquired the domain, you may not need to use an auction or marketplace to sell it — especially if you're trying to appeal to private sellers.
Auctions can hasten the process, but some domains can benefit from being held publicly for an extended period of time. It will all depend on the type of domain you're trying to sell and the potential market for that domain.
What kind of budget should you allot for domain flipping?
How much money do you need to start domain flipping? That's hard to say. Domains sell for anywhere between a few dollars and hundreds of millions of dollars, and you can feasibly start with just one domain to flip. Accordingly, it's possible to start domain flipping with $10.
However, domain flipping is a bit of a numbers game.
You may end up owning a domain for months or even years before you sell it. On top of that, many of your inexpensive domains may not make you any money, but if even one is able to sell for $1,000, it could make your entire operation profitable.
It's usually advisable to plan on buying a portfolio of many different domains if you plan to flip domains. Accordingly, it's a good idea to start with a budget of at least a few hundred dollars.
When is the best time to flip a domain to make the most cash?
In many ways, domain flipping is all about timing. Purchasing a domain before the general public realizes how valuable it is, or selling it when it reaches peak popularity, can make your domain flipping strategy profitable.
So when is the "best" time to flip a domain?
This is going to depend on many factors, but for the most part, buying a domain is best timed when the domain is getting minimal attention — that could mean capitalizing on the early days of a new product or concept, or trying to get a domain when its original registry expires.
For selling a domain, timing is much more complicated.
If you're interested in getting immediate cash, selling at auction after completing your registry may be the best option. Some domains are best incubated for a short period of time before flipping, and others may need to be held for months, or even years, before they reach peak maturity.
You'll need to consider the nature of the domain before deciding the best time to sell.
What kind of domains are best for flipping?
What kind of domains are ideal for domain flipping? That's hard to say definitively, but you can improve your results by seeking domains that are both inexpensive and capable of being sold for a high price.
Accordingly, the best domains to flip have some of the following qualities:
Expired
Domains whose registry has expired tend to be cheaper than their counterparts. This is because they're reentering the market for the first time in a while and because the owner isn't necessarily interested in turning a profit.
You won't have to competitively bid against other domain flippers at a public auction, nor will you have to make a high private bid to appeal to a private holder.
Instead, you're taking advantage of a low-cost, fresh opportunity.
Related: What is domain authority and how can it enhance your search visibility?
Short
Short domain names are a mixed bag for domain flippers. In general, the shorter a domain name is, the more valuable it is. That's because short domains are easy to type, easy to remember, and easy to market
If you can acquire a domain name of just a few characters, or a domain name with a short, common phrase, you can count on being able to sell it for a higher amount.
The trouble is most other domain-hunters understand this concept and are aggressively searching for short domains alongside you. Accordingly, the purchase prices are pushed higher — which means you may not be able to make them an integral part of your strategy if your budget is limited.
New
New domains are also highly valuable. Occasionally, new domain name extensions and modifications will emerge; when this happens, you can capitalize on potentially lucrative opportunities before anyone has a chance to evaluate them.
Related: Domain extensions guide — What you need to know before you pick a domain name
You can also take advantage of new products, services or concepts by seizing a domain early in its evolution. For example, cryptocurrency is a fairly new concept; if you caught on to the concept very early, long before it became popular, you likely could have bought a domain like Cryptocurrency.com for a very small amount of money.
Local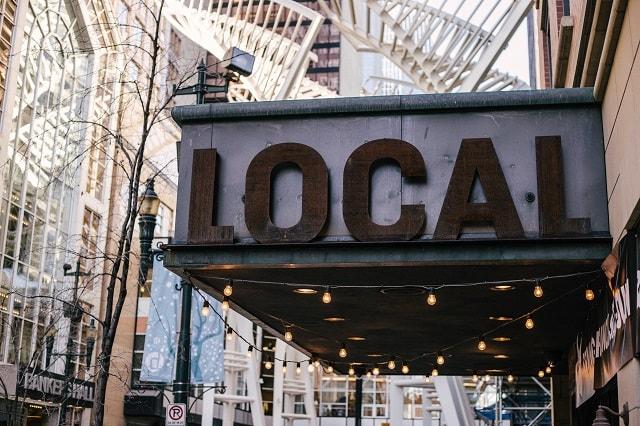 Locally specific domain names are also valuable domain flipping opportunities.
They're specific enough that you probably won't face a ton of competition from prospective buyers, but they're valuable enough that you can sell them for a fair amount of money.
For example, you may not be able to get HotDogs.com because of how short and popular it could be, but you might be able to get YourCityHereHotDogs.com.
Keyword-friendly
You should also consider how friendly the domain is for search engines and search engine optimization (SEO). With Google's Keyword Planner, you can research a specific topic and learn which keywords and phrases related to that topic seem to get the most searches.
The more actively searched the word or phrase is, the more valuable it will be when it's included in a domain name. Like with short domain names, the problem here is that you might face additional competition by seeking these lucrative opportunities.
Related: How to do SEO
Conclusion
Domain flipping is a viable way to make some extra money while getting involved in the world of online real estate. You'll need a bit of expertise, a discerning eye, and some lucky timing, but if you're consistent, you can make a reliable stream of income from the practice.
Make sure to take advantage of GoDaddy's domain auction and other domain-related tools to improve your chances of success.