For nearly as long as the internet has existed, savvy investors have found a way to make a profit by trading in domain names, a practice known as domaining. This ranges from massive sales like We.com yielding $8 million in 2015 and Voice.com garnering $30 million in 2019, to creditable everyday business sales like Token.xyz selling for $14,999 in October 2019.
Growing levels of worldwide internet usage, increased demand for short, meaningful domain names, and this decade's introduction of thousands of new domain extensions make today's domaining landscape more robust than ever.
Those who are interested in entering today's internet real estate market and making money with domains can get ahead of the curve by getting a grasp on necessary domaining knowledge.
Domaining 101: Domain investing startup guide
Whether you plan to start domaining as a side hustle or dream of becoming a domaining titan, we will layout the basics and provide advice to help you on your domain investing journey. Here's what we're going to cover:
We'll cover all the basics, including making money with domains and important factors to consider before domain investing. Use our step-by-step guide to position yourself for success in the exciting world of domaining.
Let's go!
Related: Tried-and-true tips for buying and selling domain names for profit
What is domaining and how can it make you money?
Domaining is generally defined as investing in domain names with the intention of making a profit. A profit is most often realized by selling or leasing a domain for more than you purchased it for. However, there are other methods of monetization during the time you are actively renewing a domain name.
A renewed and active domain name may be "parked" on a landing page with relevant advertising or built into a website selling products and services for a profit.
The demand for domain names continues to grow as more internet users bring their businesses, apps, portfolios and ideas online.
Remember how we used the term "internet real estate market" earlier? That's the simplest way to think of domaining. A real estate investor hopes to buy a piece of land (i.e., domain name) in order to resell it for a profit or to construct a building (i.e., website) on it to sell products and services.
Just as a real estate investor considers various factors in order to determine the value of land, a domainer needs to consider multiple aspects of a domain prior to investing.
How to choose domains to invest in
You'll want to consider these four factors when looking at which domains to invest in:
Domain length
Keyword strength
Memorability
Top-level domain (TLD)
Knowing how your domain name ranks in each of these four areas will help you to understand its market value.
Related: 10 tips for choosing the perfect domain name
1. Domain length
Short domain names are:
Generally easier to remember and recall — an especially important thing to consider if you're buying a name for your business website.
Far easier to type into a mobile browser. This is important to remember as mobile traffic now accounts for the majority of all internet traffic worldwide.
Easier to use for sharing content — a must for businesses that rely on social media to drive traffic.
Two- and three-character domain names are scarce due to the limited number of combinations available, and typically have a higher value than longer domain names. Also, a four- or five-letter, pronounceable domain name will have value due to the brandable potential of the name.
Short, one-word domain names are always in demand and typically command significant value, which is highly dependent on the industry and search volume of the term.
2. Keyword strength
There are two variables that determine the strength of the keyword(s) in a domain name: industry relevance and search volume.
Keywords in industries that spend more online advertising dollars typically have a higher value. These include financial services, retail, automotive, travel and healthcare.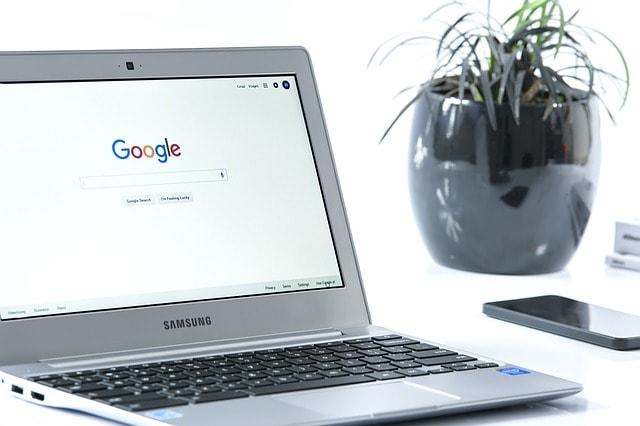 The search query volume of the keyword(s) is another variable that may determine the strength of a domain. Domains containing keyword(s) that are typed in often in search engines usually have more value because of the potential to reach more customers via organic and/or paid methods.
A keyword domain normally contains one to four words, however, certain phrases of up to five words do hold value as well.
Related: Domain SEO — Can including keywords in a domain name improve search ranking?
3. Memorability
Memorability is important for many of the same reasons as domain length.
One way to judge the memorability of a domain name is to see if it passes the radio test.
Would you remember the domain if you heard it in a radio ad or saw it on a billboard? If you're not confident the answer is yes, then the domain probably isn't all that valuable.
The more memorable a domain is, the more likely a customer will be to recall it and visit the website (and tell their friends). Memorability is a major reason why shorter domains, especially one- and two-word domain names, carry so much inherent value.
4. TLD (top-level domain)
Most websites marketed today use .com as their TLD, and because of its usage and long history, it carries the most value compared to other TLDs. Even though many domain investors do favor .com, the introduction of new generic TLDs has introduced more investment opportunities.
A new gTLD made specifically to serve the next generation of internet users, .xyz, is one to watch.
While a .xyz domain might not hold nearly the same value currently as a .com, both extensions are treated equally for SEO, and .xyz's short, catchy and highly memorable nature makes it perfect for those looking for a brandable name.
Ready to search for the perfect domain name? Give it a go:
Related: Domain extensions guide
Two methods of making money with domain investing
No matter your level of experience online, before you jump into domaining and build your portfolio you will need an understanding of what domaining looks like today.
There are two main methods of making money with domains: short-term investing or "domain flipping," and long-term domain investing.
Both domaining strategies involve purchasing domain names and building a domain portfolio. How you will manage those domain names, though, depends entirely on which investing approach you choose.
Domain flipping
Domain flipping is the strategy of buying domain names with the intent to resell, or "flip" them for a profit.
Revisiting our internet real estate example from earlier, you can think of domain flipping like house flipping. This domain flipping strategy requires investors to be active in researching available domains on the market to find undervalued domain names that can be purchased and quickly resold.
There are various tactics domain flippers adopt to buy low and sell high.
One common domain flipping approach is to find domain names targeted to niche and trending markets. Emerging trends and industries are a good place to start, and domains in these categories can be found via websites like Afternic, a marketplace to buy and sell domain names online.
Search for domains in profitable, rising industries like technology, science and eCommerce.
Another approach is to identify domains that are held by owners that may have price expectations at or below market value.
Domain flipping requires a large time commitment.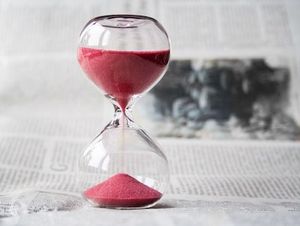 You will need to be active in researching available domain names that are undervalued, stay on top of your domain names, and make sales regularly to make money. It's common for successful domain investors to sell tens of domains in a given month.
Keep in mind that you should not approach domain flipping with the mindset that a domain name will appreciate as time goes on. Instead, consider how large the pool of
potential buyers might be for that name.
The larger net you can cast, the higher the chance you will find a buyer to flip your domain to.
Another way that domain flippers with smaller portfolios add value to the domain names they are looking to sell is by building out an example website (or landing page). Investors could list selling points for the particular domain name, a creative logo design and an asking price.
This gives potential buyers a more tangible idea of what they could do with the domain name and a clear price expectation.
Consider also securing matching social media handles for the domain that can be included in a bundle, as these could be especially attractive to a new business.
Related: Tips for how to sell your domain on Afternic
Traditional domain investing
If you prefer a more traditional investment approach, consider this domaining strategy. It involves paying more attention to how well the domain name will hold its value over time.
You will ideally want to register a domain that doesn't have high renewal prices, and should also consider listing the domain in various marketplaces if possible.
Traditional domain investing requires less regular attention than flipping, but will also likely take longer to turn a profit.
Some domain registries will offer premium names for registration which are higher in value, often due to their keyword relevance, short length and/or high memorability. You can investigate registries that offer premium domain names and check their lists to find good investment opportunities.
For example, the XYZ Registry offers premium domains with "buy it now" pricing that can be registered for a one-time premium fee and renewed at standard prices. This can be effective if you plan to hold the domains for numerous years.
XYZ also provides lists of higher value domain names that are available at standard prices, a great opportunity for finding and flipping domains in your target markets.
Related: What are premium domain names?
Tools you need to build a profitable domain portfolio
Once you have picked a domaining investment strategy, you'll want to familiarize yourself with all the tools used in successful domain investing.
Domain marketplaces
The main platforms domain investors regularly use are domain marketplaces. The platforms provide a fast and easy way to put your domains in front of interested buyers.
By enabling registrar network integrations like Afternic DLS, domain investors can reach an even broader audience of domain registrants.
Domain flippers can list domain names on multiple marketplaces. If you choose to do this, be sure to track where you list all domains and update any that you sell or reprice across all the marketplaces you've listed on. Take into account marketplace commission fees and other expenses to determine your return on investment.
While most marketplaces will have a healthy user base of domain investors, marketplaces that also offer other services like domain parking or advertising can be a good place to reach potential buyers in a market you are trying to target.
Registrars that offer aftermarket services are a great place to get noticed by businesses and investors looking for domain names. GoDaddy Auctions, for example, allows you to list your domain names for sale, set buy-it-now prices, put domains up for auction and manage negotiations.
Escrow service
When you do find a buyer for your domain name, make sure you protect your asset and the buyer throughout the entire sale process by using a domain broker and possibly an escrow service, depending on the size of the transaction.
Brokers ensure your buyer has the funds to complete payment and help you process the sale transaction so you can sell without the fear of not receiving payment or having your domains stolen.
Domain parking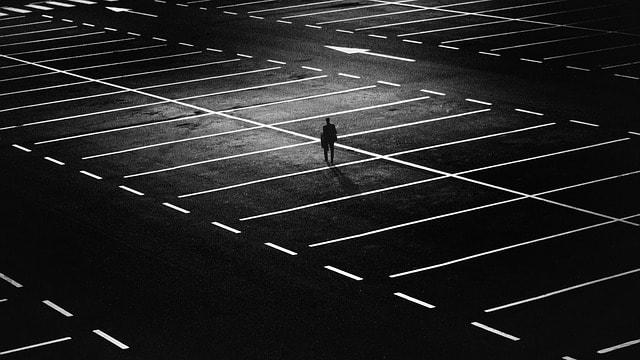 Don't let your name collect dust when it could be earning you money while you wait for a buyer.
Many domain names receive type-in traffic from internet users typing the domain directly into their URL bar or clicks from URL links on other websites. Parking your domain allows you to display advertising on your landing page, offering you revenue for legitimate clicks.
This passive income can allow you to pay for domain renewal fees and invest in more domain names to grow your portfolio.
Remember you can also use that website space for advertising, telling site visitors the domain is for sale.
Domain drop catching
When a domain name expires, or "drops," it follows a lifecycle that eventually results in the name being released again for registration. A domain backordering service works to locate domain names that are expiring and aims to register them once they are made available.
These services are a great way to find domains that may have been overlooked and wouldn't have otherwise been listed in the aftermarket.
Portfolio management
If you only plan to hold a few domains at a time, you may be able to easily keep track of your domain names in the account you set up with your chosen registrar.
For investors looking to manage a large portfolio, it helps to have a management tool.
Your registrar may offer a domain management tool or a special service team that's equipped to help you keep track of your domains, but there are also portfolio management tools available using domain apps.
Our top three tips for managing your domains:
Make sure that your domain names are on auto-renew so they don't accidentally expire.
For security purposes, enabling two-factor authentication is a must.
If you have a larger portfolio of domains you may want to sign up for discount domain pricing, if available at your registrar.
Whether you begin your domaining journey only planning to dedicate a few hours a week or want to make it your full-time career, these tools are essential to maximizing your revenue.
Things to avoid in the domain aftermarket
For anyone new to domaining, even those with prior investment experience, there will be a bit of a learning curve. Before we discuss how to start off on the right foot, we need to cover what to steer clear of.
Domain squatting
Domain squatting occurs when someone registers a domain name with the intent to profit from the brand or trademark of someone else. This includes:
Registering trademarked terms, names, slogans and derivations thereof.
Registering a specific business or organization's name with the intent to block them from getting the domain.
Registering any of the above with the goal to profit from selling ads on the page or flipping the name in the aftermarket.
Don't do this.
Scams and fraudulent transactions
Be sure you vet potential buyers, conduct WHOIS searches on domains offered to you for purchase to verify the owner, and conduct all sales through a broker or escrow service that you trust.
A domain name can appear to be "for sale" but it is your responsibility to do due diligence to determine that the domain name has a clear and free title and isn't stolen.
What to consider before domaining
If domaining sounds exciting to you, that's great. But before you commit to domain investing, there are a few other things to take into account.
Full time or side hustle?
Domaining can be satisfying as a part-time venture or long-term career. Which you choose will depend on a few factors:
1. Time
If you want to invest in domains full time, you will be competing with many other investors who already have domaining experience and proven strategies that have led them to success.
You will need to consider how much attention you can set aside to focus on investing per day, week or month. The more time you can allocate to learning the basics and executing a solid investing strategy, the more likely you are to succeed.
2. Money
You have to invest money to make money in domaining.
How much you invest will depend on your business model and what kind of domain names you want to invest in, along with how much time you plan to spend optimizing and monetizing your domains.
Much like vacant land in the middle of the desert versus the city of Manhattan, there is a spectrum of different caliber domains. You can buy one three-letter domain name for $50,000 or register .xyz domains in bulk for $0.99 to test building a portfolio of domain names to quickly flip.
Each strategy could be profitable, but each is vastly different depending on the domains and your goals.
If you plan to hold a large portfolio of domain names you will incur higher overhead in the form of renewal fees, so you want to make sure you are at least earning enough to cover the renewal fees and the initial acquisition prices.
Investing in domain names on new extensions is one way to keep your startup costs lower.
There are thousands of new domain extensions available beyond the legacy domains like .com, .org, etc. Investing in desirable domain names on a new generic extension like .xyz or .monster is a great way to target a wide audience while keeping your initial costs low.
If you plan to flip domains within a specific industry, look for new extensions tailor-made to serve them, like .college or .rent.
3. Competition in your vertical
Remember that domaining is already a popular investment opportunity, and you will be entering what can be considered one of the fastest-growing online side hustles today. Before you shape your business plan, look at how many investors are already invested in that segment of the industry and see what domains can be had for good value.
Related: Is domain investing a reasonable side hustle?
What is your goal?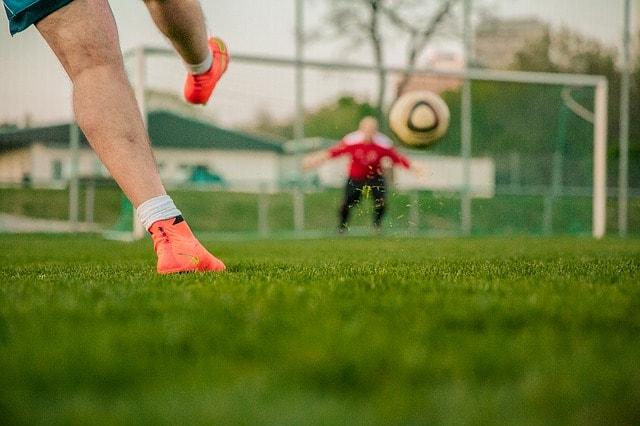 Another important factor in deciding whether to pursue domaining full time or as a side hustle is the overall ambition for your portfolio. If you dream of becoming the next great domain investor, you could be looking at years of time and a significant financial investment.
Maybe you'd just like to make some passive income to supplement your other business ventures or investments. In that case, you can pursue a more risk-averse domaining strategy and set your startup costs as you see fit.
Starting with this approach is a great way to dip your toes in and see if domaining is for you.
If you find you don't have a passion for the industry, or can't seem to get enough return on investment, then you won't have invested too much capital or time.
11 steps to start investing in domains
If you think you have what it takes and are ready for the challenge, here are the first steps you should take to get started in domaining and make money with your domains.
1. Educate yourself
One of the best ways to get a head start on making money with domains is by reading about domaining and educating yourself on the industry. There are dozens of domain blogs that share daily updates on the industry and can give you a good sense of how investors are thinking.
Read what registrars are sharing on their blogs. In addition, take time to compare the best domain registrars, considering things like the tools they provide, their customer support options, and their overall reputation.
Andrew Alleman of Domain Name Wire created a thorough guide, Get Started Selling Your Domains: How to list your domains for sale through GoDaddy. It is well worth the read when you're learning how to buy and sell domains.
2. Invest in what you know
Start building your domain portfolio with domain names related to industries you follow or fields you are an expert in. That way you will be able to find buyers more easily, set fair prices for your domains and build a solid investment base that allows you to branch into investing in domain names that target other markets or industries.
Whether it be a legacy domain extension or a new domain ending, there are many paths to take on your quest.
3. Get the tools you need
Even if you plan to start domaining with just a few purchases, conduct keyword research before you choose domains to buy and put them in a portfolio management platform. This can be as simple as making a detailed spreadsheet and choosing to keep your domains at only one or two registrars.
Read up on news and trends in the verticals you're targeting and create a list of potential buyers you think you could sell your domains to.
4. Set fair prices for your domain names
If you have no prior experience in domaining, an appraisal tool may be the easiest way to start. Research aftermarket sales of domains similar to the domains you have for sale and make sure your prices are in a similar range.
5. List your domains for sale and get them in front of buyers
This is a crucially important step and will likely require the most effort and management. Utilize domaining forums, list on domain aftermarkets, create solid landing pages and outreach directly to potential buyers to attract interest in your domains.
If you have social media profiles, you could use them to contact buyers and promote the domain names you have for sale.
6. Understand how domain transfers work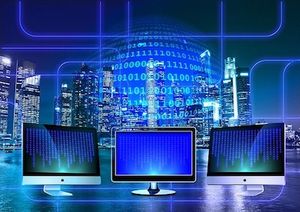 If you plan to purchase domains listed by private sellers, they may be registered at a different registrar than your preferred choice. Make sure you know the domain transfer process of both your registrar and the seller's registrar.
If you know you will be transferring domains often, familiarize yourself with a key aspect of the transfer process, known as EPP codes. These codes work like the key to the title of a domain and allow you to
move the name between two different registrars.
When you sell a name, be sure to use an escrow or broker service so you don't get scammed. Always know who your buyer is and make sure your assets are protected.
7. Continually monitor the value of your domain names
The domaining market changes rapidly, so be sure you always know what your domains are worth.
Knowing when to sell, when to hold and what domain names to invest in will help achieve the most profit.
If the market value of domains in a particular category or vertical has shifted, be sure to adjust pricing accordingly.
Some domain investors build portfolios with thousands of domain names. In cases like this, it is important to categorize the domain names you have according to the traits that make them most valuable. Categorization could be by industry, name length, extension popularity or any number of factors.
Also, monitor the number of incoming inquiries and your sell rate closely. You must test different landing pages and see how each one affects your inquiry and sell rate. After you gather the data, make intelligent adjustments to optimize the sell rate and average sold price per domain.
8. Start small and try different strategies to see what works
Try investing in a few low- to mid-tier domains and see if you can turn a profit. If you are successful in this small experiment, reinvest your profits into more domains and build from there!
9. Don't be afraid to pivot
If you've started investing in domain names and are struggling to find buyers, consider other types of buyers for those domains or look to sell them and instead invest in domains in another category or vertical.
Having the ability and foresight to adapt is key to success in any endeavor, and that is especially true in an ever-changing industry like domaining.
10. Be ready to make mistakes
No matter how much you prepare, there is always the possibility of making a few bad buys or wrong decisions along the way. It has happened to many domain investors, good and bad, but mistakes can be the best teacher.
Find the lesson to take from a bad investing experience and roll that knowledge into an evolved strategy as you continue onward.
11. Get involved in the domaining community
Participate in discussions on domain blogs and forums, attend industry events like Namescon, or join a domain investor group in your area. This will help you immerse yourself in the industry, learn from the experience of other domain investors like yourself and will give you a deeper connection to domaining.
Conclusion and next steps
Domaining can be an exciting investment opportunity, but making money with domains requires thorough research, an understanding of what strategy you want to pursue, and a plan of action.
Before you jump into domaining, remember to:
Set a budget, invest in industries you know and have a plan to reinvest your profits into more assets for your domain portfolio.
Get the domaining tools you need to succeed and use them.
Stay up to date on domaining news by monitoring new domain extensions, emerging industries and naming trends, and watching what domains are selling and for how much.
With the right tools and plan, anyone can invest in domains. If you're ready to start domaining, GoDaddy has the domain investing tools you need to start and grow your new venture.