It's no secret that guest checkout helps to reduce cart abandonment: 37 percent of customers cite, "The site wanted me to create an account," as a reason they left behind a shopping cart.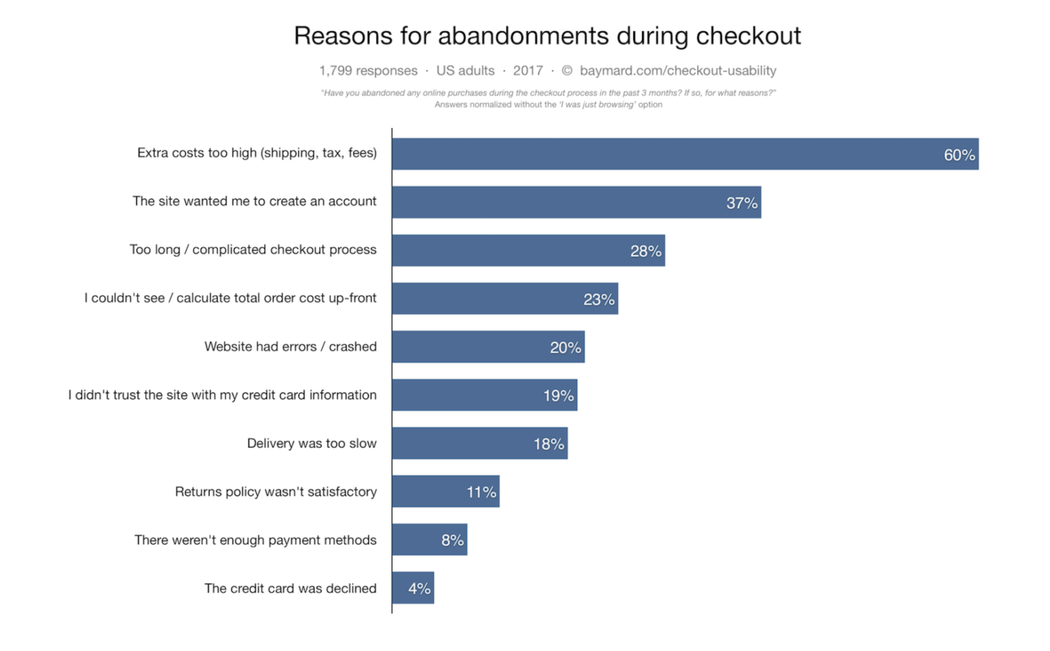 Removing registration from the checkout process helps your customers move through to the point where they're ready to complete purchase.
But what about tracking order information after purchase? Using a guest account makes it more difficult for customers to check back in on their order. This becomes especially important if customers need to view a purchase note, or download files from an order. How can you help WooCommerce guest customers track their orders?
1. Delayed account creation
One of the best ways to help your guest customers track order information is to let them remain guests until they've completed their purchase, then encourage them to create an account. Delayed account creation asks for registration after checkout instead of during checkout. In fact, your thank you page is the best place to ask for registration, but 38 percent of sites don't do this.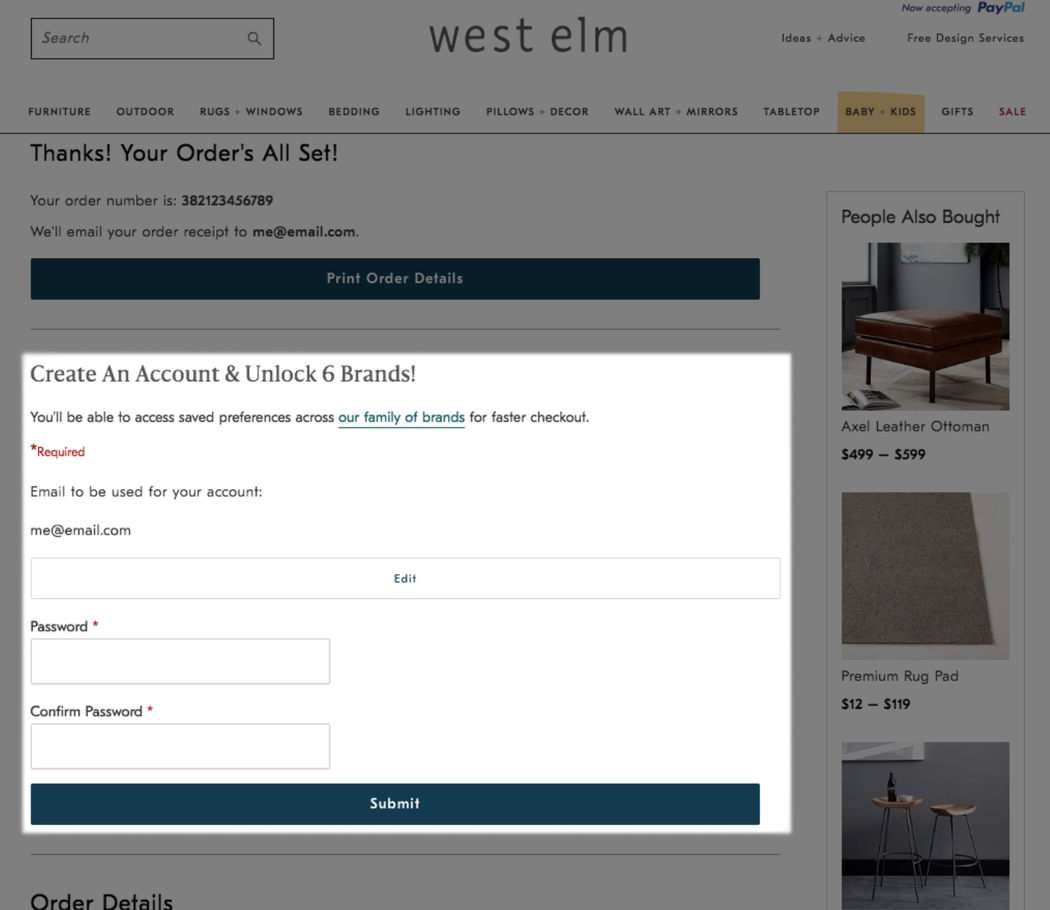 Registering an account helps both you and your customer.
As a store owner, you can market to existing customers more easily, and existing customers have a 27 percent chance of purchasing again from your store. You can also learn more about browsing and purchasing behavior when it's tied to a user account.
As a customer, registering for an account makes it easier to track your order information and to get details on shipping or delivery timelines. Once customers trust a store, they can also save payment methods for speedier checkout (and using saved payment methods makes mobile checkout simpler as well).

2. Offer order tracking forms
WooCommerce has guest tracking built in, but it's not used anywhere by default. You can add a shortcode to your site to create an order tracking form: [woocommerce_order_tracking]
The tracking form allows guests to enter their order number and email information to revisit order details.
Bonus tip: be sure to include this page somewhere in your site or footer navigation so it's easy for guests to find. It's a good idea to include it in a post-purchase or thank you email, as well.
Once a valid order number and email are submitted, guest customers will see the same information as the order confirmation or thank you page.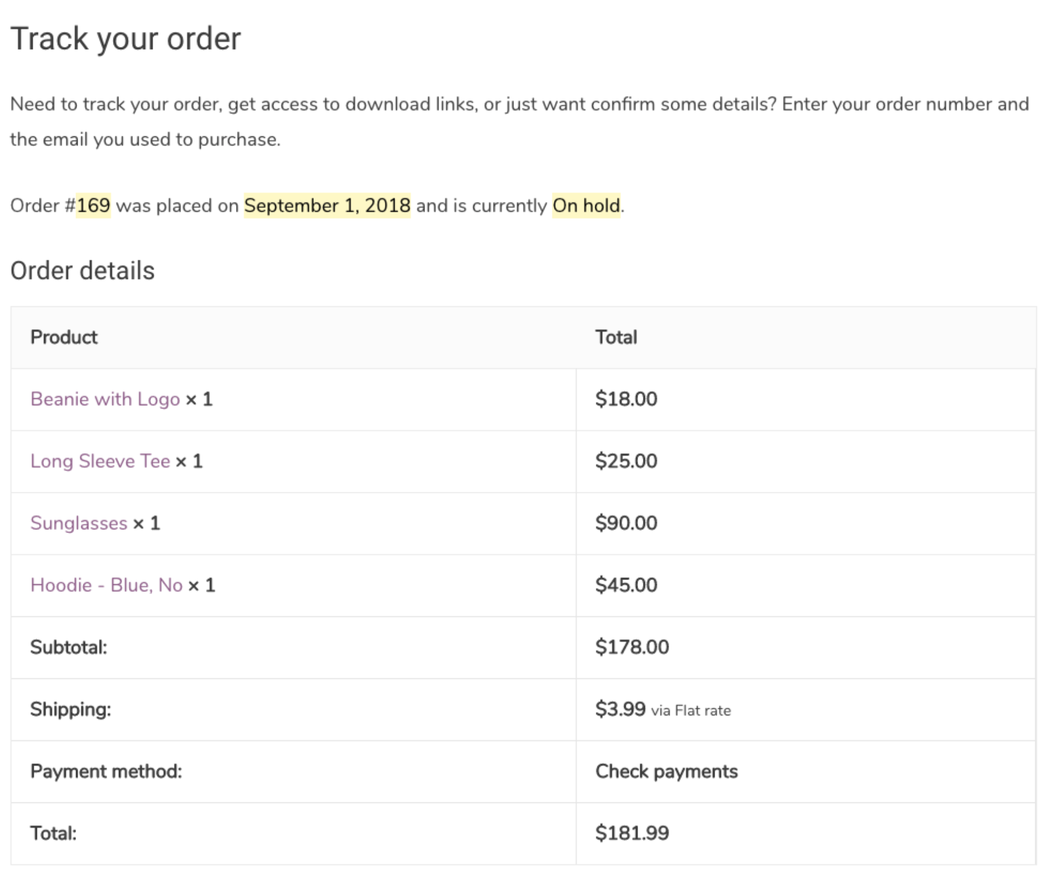 This will even work if you've migrated orders from a different site or platform—you can use a plugin like Sequential Order Numbers Pro to carry over your previous order numbers, and these can also be used in the tracking form.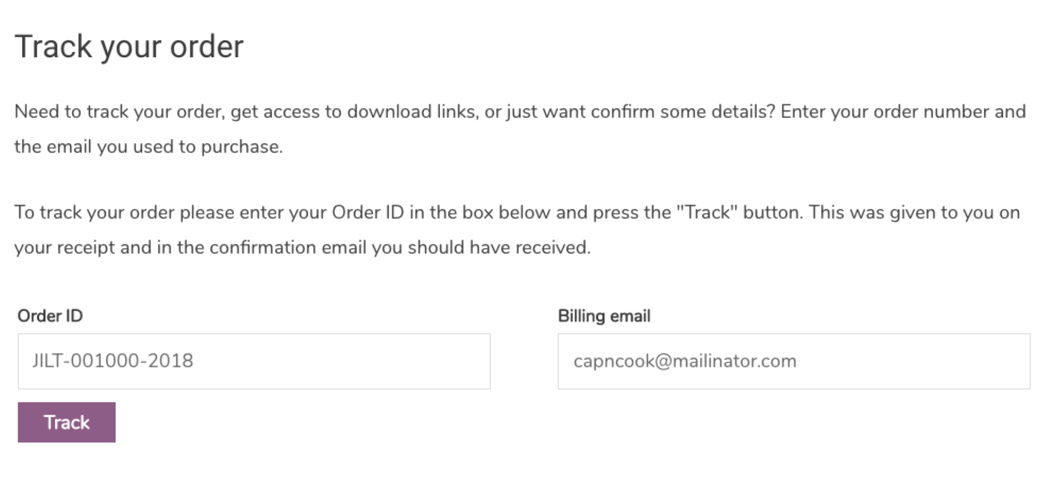 Help WooCommerce guest customers find order information
Encouraging registration benefits you and your customers—everyone wins. However, do it at the right time: get registration out of the checkout flow, and allow delayed account creation from your order confirmation page. This converts your guest customers to registered customers, and makes it easier for these customers to locate order information.
Not every customer will register, so be kind to guests, too. Allow them to track and revisit order information without an account using order tracking forms or by resending receipts.