As per the nature of 2020, many businesses downsized or came out with fewer full-time staff. On the bright side, increased online traffic led to other businesses pivoting to digital or offering more virtual products/services. No matter the case, business owners and entrepreneurs still need support, a gap that can be easily filled by working with freelancers or contractors.
In a complex digital landscape, you can't do it all; it's not sustainable for your health or sanity (business owner anxiety is on the rise, especially for females).
Moreover, it's not practical for the growth of your business.
Outsourcing is an affordable strategy to help get more off your plate and successfully scale.
But working with a freelancer for the first time can be a daunting prospect.
I've managed freelancers for multiple companies and I've been a self-employed contractor, so I understand both sides of the relationship. As such, I'm sharing my best tips to help small business owners learn more about working with freelancers and how to successfully outsource.
1. Assess tasks and projects to outsource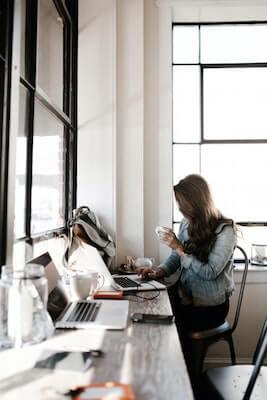 One of the most challenging aspects of working with freelancers is figuring out what's "outsource-able."
As a business owner or entrepreneur, you like control and have a certain way of doing things. You also likely have multiple small items on your to-do list that you don't know how to translate into a cohesive freelance position or project.
In the age of DIY business owners, it's easy to try to do everything but that's not the most productive use of your time.
You should outsource two types of work:
Tasks that are low-level, repetitive, or time-consuming (i.e., bookkeeping or data entry)
Projects that require specialized knowledge that's not within your wheelhouse and would take you too long to learn (i.e., website development or graphic design)
Here are some commonly outsourced roles (with examples of specific tasks) to help get your gears in motion:
Virtual assistant: Answering emails, calendar management or data entry
Content creation: Writing blog posts, product descriptions or thought leadership articles
Social media management: Developing strategy, creating social media content or managing platforms
Paid advertising: Setting up PPC or paid social campaigns
Customer service communication: Monitoring your site's chat platform, emails or calls
Web development: Creating new website pages or features
IT support: Assistance with complex IT projects, integrations or workflows
Accounting or finances: Bookkeeping or invoicing
It can be difficult to quantify all that you do in a day and know what to outsource.
Start by tracking your time for a week and list everything you do. Find those time-consuming, tedious tasks. Additionally, look at your to-do list for projects you've been putting off because you don't know where to start.
That should be the work you outsource to a freelancer.
2. Ask your network for recommendations
To find a reliable freelancer, ask your network, colleagues or professional connections for recommendations.
A real-life testimonial can go a long way to assure you that you're working with a legitimate professional. You also won't have to wade through endless applications on freelance hiring platforms.
Even if you feel like you don't have relevant connections to ask, throw out a post on LinkedIn or Twitter. You'd be surprised who's worked with contractors before, and a personal recommendation or testimonial is better than picking a new person from a list of resumes/proposals.
(Don't worry if you need to go the hiring platform route! Check out this list of freelance hiring networks to find your best option).
Related: Networking for women: 7 ways to work your network for leads and clients
3. Make a list of requirements
A list of requirements will essentially create your freelance position ad and ensure your needs are met. Start with the absolute necessities to help craft the perfect description for your role or project.
Ask yourself, who is your ideal candidate to work with? What experience and knowledge does this role require? When you create your job or project description (with your requirements in mind), be as specific as possible so you can attract the right candidates.
Think about the must-haves, starting from a high-level (like do they need to be in the same time zone or speak the same language), down to a micro-level (for instance, if you need someone with Shopify experience).
Don't reinvent the wheel — hop on freelance platforms like Upwork or Fiverr, and look at other businesses' descriptions for similar roles.
4. Review qualifications and references
One of the beauties of hiring platforms is that they have built-in references for candidates, so you can assess real feedback from previous clients to gauge potential future success. You can also look at the person's LinkedIn or ask them for references directly.
Unless you're hiring someone where it would be irrelevant, also ask for samples of their work. Typically, there are always ways to see their experience in action — a website they managed, social profiles they helped with, HR support documents they created, etc.
For example, when I started my freelance writing career, I had to explain that I had only ghostwritten (wrote under client's bylines) and didn't have published work. I even sent examples of landing pages I created in previous jobs. While that wasn't directly relevant to some of the projects, the hiring manager could get an idea of my writing style and understand that I was motivated and engaged.
If a freelancer doesn't have any previous client testimonials or examples of how they executed projects, that should be a red flag.
The bubble somewhat burst when it comes to the gig economy, which is a double-edged sword. You'll have a large talent pool to choose from but you'll have to wade through some fake-it-till-you-make-it candidates.
5. Over-communicate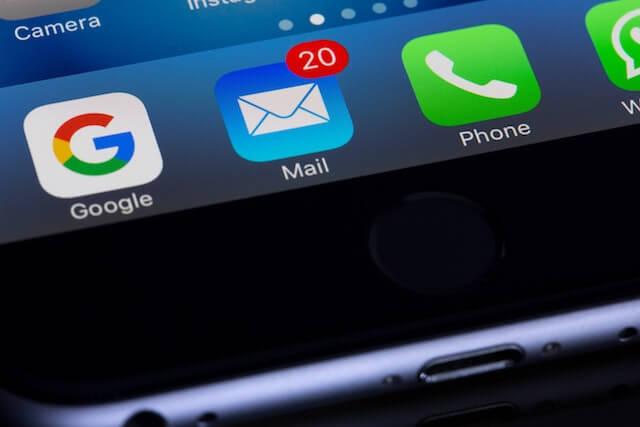 As you find, hire and work with freelancers, one thing will make all the difference — communication.
You should clearly communicate everything — expectations, requirements, key performance indicators, etc.
Opt for over-communication. While it might feel like overkill at times, when virtually working with new people, there's a lot that can be lost or forgotten in translation. When in doubt, spell it out.
As a rule of thumb, whenever I have a conversation with a contractor — whether by phone or even messaging platform — I follow up via email. This ensures nothing is taken out of context, and you have documented proof of your expectations and interpretations of a project.
Additionally, after the completion of a project, offer feedback. Aim to be concise and actionable. Let them know what worked and what didn't. You can even provide small tweaks for future reference.
As a freelance writer turned editor, I always aim to give my writing team feedback because it's what I wanted more of as a writer. It helped me improve and refine my skills and understand the specific client's needs. Every time I send an email with a quick evaluation or tips (which takes me five minutes at the most), the writer thanks me.
6. Figure out an optimal payment structure
Most established freelancers will have a preferred payment structure.
However, you should also research industry best-practice and assess the best options for your individual business.
For example, do you want to pay hourly or per-project? Should you send payments weekly or monthly? Do you need an invoice? What if you're not happy with the finished product? Some contractors may prefer Paypal or Venmo. There are many factors to consider.
You don't want to be taken advantage of — for instance, offer an advance and have a freelancer pull a disappearing act.
Google similar positions or job ads and look at their payment structure. You could even turn to message boards like Reddit to ask fellow business owners' advice.
With high-paying freelance positions, you may want to consult a financial expert, like your CPA.
Communicate your expected payment structure with your candidate and ensure they agree before moving forward, which brings us to our next tip...
7. Create a contract
A contract is an agreement between you and the freelancer that outlines project scope, expectations, deliverables, and payment structure. It's also your protection should something go wrong with your freelancer relationship.
Contracts define important factors, like how many revisions or edits you can request. This helps projects stay on track and avoid the common problem of "scope creep."
With a quick search, you can find multiple freelance contract templates to download and modify. If you plan on utilizing freelance talent for a while, consider contacting a legal specialist to draw up a contract specific to your business.
8. Understand the difference between freelancer and employee
This is one of the most essential tips for working with freelancers — manage your expectations.
So many business owners presume that hiring a freelancer is like hiring an employee. They expect an immediate response to emails, or ask for endless changes, or that their contractor will "figure it out."
Freelancers are self-employed contract workers so they can enjoy their freedom and set their own schedule.
In contrast, an employee is someone with a commitment to your business, with a fixed salary.
Employees also cost you more due to payroll taxes, benefits, etc. There's a clear difference. You can't expect to pay a discounted rate for a contract worker and have them perform the same role as an employee. It's a mistake that so many business owners make, leading to conflict, frustrations, and lackluster results.
Bottom line — a freelancer is not your employee.
9. Build a buffer into your timeline
Any editor will tell you when working with freelance writers they build a few days buffer into their deadlines. Why?
Because something always comes up.
This practice applies to all freelance projects and roles. Assign tasks a few days before you truly need them.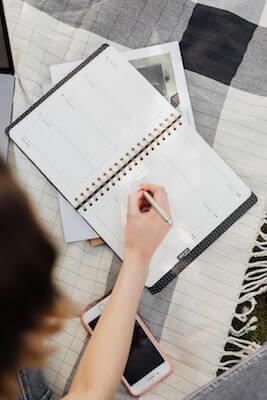 That's not to say you can't find reliable, deadline-oriented freelancers; it's just the nature of the game.
Contractors work with multiple clients or businesses, last-minute projects come up, life gets in the way. If someone doesn't answer their email, you can't physically stop by their office to inquire about a status report.
Give yourself a cushion — it will ensure less stress in the long-run.
10. Pay it forward
Lastly, when employing freelancers, follow the golden rule of treating others how you want to be treated.
You're a successful business owner for a reason — you have customers or clients that pay for your product/service.
Pay it forward by being a respectful client to your freelancers.
While there are endless ways to be a bad freelance employer, here are some common issues to avoid:
Don't make someone chase you for payments.
Set realistic timelines.
Pay a fair rate, commensurate with experience. Be honest about any budget fluctuations or changes.
Don't ghost people. Reply to their emails. Even if you can't review immediately, confirm receipt, and give a status update.
Communicate kindly and patiently.
Give a freelancer all the information, tools and resources they need for a project.
Don't ask for multiple revisions, edits or iterations beyond the original scope of the project.
Don't waste people's time. Generally, freelancers aren't paid to email you back and forth but rather for their finished product. Be mindful that for them, time is literal money.
Be transparent about the goals and motivations for your business (this will help a freelancer provide better overall results).
Remember that a happy and engaged freelancer can be a valuable asset to your business. The outcome of a freelance project or position depends on both of you for proper communication and expectations.
Follow these outsourcing tips, set the proper groundwork, and you'll be less stressed, more satisfied with the results, and enjoy more time to focus on business growth.