10 local marketing ideas for connecting with customers in your city
The GoDaddy product information in this article is outdated and currently under review for accuracy. For the latest up-to-date product information please visit godaddy.com
Whether you operate a franchise as part of a national chain or are a small business owner in your first few months, local marketing ideas are key. You need to connect with the community and your potential customers who live and work in your area.
Community involvement can lead to greater foot-traffic, interest and referrals.
Every brand is different — and you may have more success with some of these ideas than others, but check out these top local marketing ideas to grow your brand in the community.
If you are a web designer or developer, these local marketing ideas will also work for you. Even when you work exclusively online, having a presence in your area can be a game changer for your business. Don't overlook these opportunities.
Related: 6 local business strategies to make stronger community connections
Top 10 local marketing ideas
Start building your local customer base with these strategies:
Develop a referral network.

Create a customer referral program.

Host and lead educational events.

Attend networking events.

Get involved in causes related to your brand.

Focus on local SEO.

Maintain updated business profile pages.

Incentivize customers to engage on social media.

Become a resource for local content.

Help with local events, festivals and sports competitions.
Keep reading to explore these ideas in greater detail and discover ways to grow your brand.
1. Develop a business referral network
Any business can benefit from a B2B referral network. Real estate agents often rely on referrals from people within the community, while they refer other businesses for lawn care, home insurance and remodelling. The industries often overlap and both parties benefit from the referral.
Whenever you're out networking in the community, ignite your local marketing ideas by collecting business cards from people and saving them for potential recommendations. When these businesses see that you're sending them customers, they will keep your brand in mind for future promotions as well.
2. Create a customer referral program
Referrals don't just happen between businesses. Encourage customers to refer their friends by offering discounts and other rewards. This turns your top fans into brand ambassadors, lead generators and referral sources.
Make sure you track word-of-mouth efforts and where the referrals come from, so you can see the customers who have the biggest impact on your brand.
Related: How to turn contacts into referral sources and lead-generating machines
3. Host and lead educational events
If you want to become a resource to your community, then you need to offer something of value. Identify what value you can offer to local business owners or residents and host a free seminar sharing your information. A few examples of this include:
A marketing agency hosting a half-day social media conference for local businesses.
A pool installation/maintenance contractor hosting an event on pool safety for new parents at the local community pool.
A mechanic teaching a class in their shop on the basics of car care and identifying problems to make their customers more informed.
Each of the events builds trust between your company and your audience, while promoting your brand. This increases the chances the participants will call your brand when they need your services.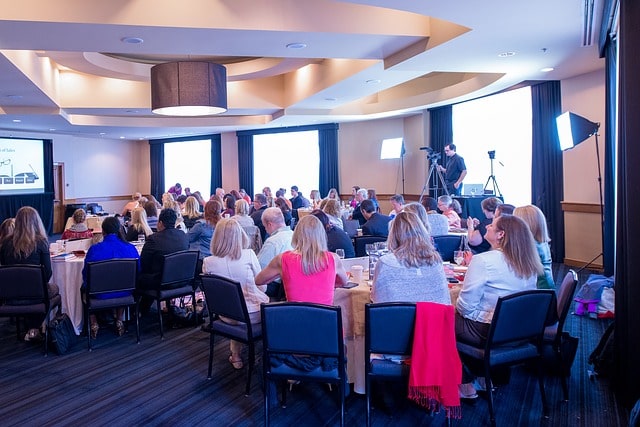 4. Attend networking events
Networking events are one of the best local marketing ideas for business owners who want to connect with other companies in the area and form strong partnerships. If you can't find a networking group that you like in your area, create one of your own.
Some networking events are informal mixers where attendees mingle at a local restaurant or bar, while others are more structured with local presenters and business lessons. Find what works for your goals and brand needs.
Related: Types of communities for support, guidance and growth
5. Get involved in causes related to your brand
People increasingly care whether or not the companies they work for and buy from give back. Almost two-thirds of people ages 18 to 34 were at least somewhat more likely to work for a company that supports charities than one that does not.
Your customers want to see you supporting local causes and will think highly of your brand because of it. Furthermore, these sponsorships, donations and events create opportunities to promote your brand to new audiences and more potential customers.
Related: How to make a difference for a cause that matters
6. Focus on local SEO
If you're a local business, there's no point in trying to compete in search results on a national level. One of the most solid local marketing ideas is to make sure you are targeting local keywords and taking the necessary steps to improve your local search results.
Use this local SEO beginner's guide to get tips and strategies for showing up when searches near your business look for a company like yours.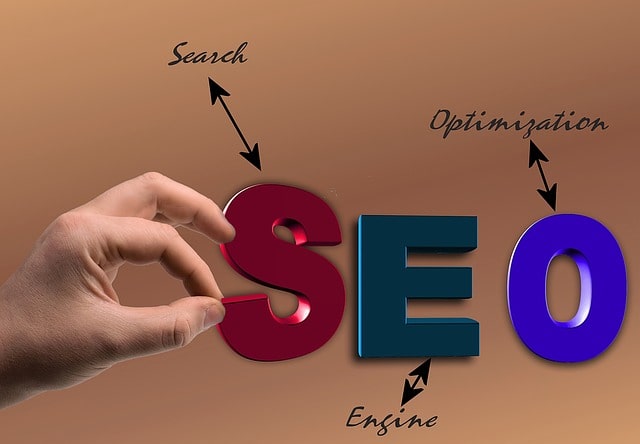 7. Maintain updated business profile pages
With more than 100 million reviews and more than 32 million monthly mobile users, Yelp is one of the biggest review engines out there. Google and TripAdvisor are also powerful sources for local reviews where customers learn about your business.
As a business owner, you can maintain a strong presence on these online review pages to help potential customers decide to buy from your brand. A few steps include:
As you can see, this isn't a process that occurs once. Your team needs to monitor these local business listings constantly and answer questions and address any problems.
Related: Local Business Listings — The easier way to manage your online business listings
8. Incentivize customers to engage on social media
Referrals increasingly happen in the digital world. An easy way to tap into word of mouth promotions is to engage with fans on social media.
Ask people to check-in, leave a Facebook review or post photos of your brand. You can even turn your request it into a contest and award prizes through random drawings each month. This makes your brand stronger online and helps you reach more people.
9. Become a resource for local content
You can rely on paid media and public relations to promote your business, or you can build up a reputation where the media calls you. One of the often ignored local marketing ideas is becoming a go-to resource for media outlets.
If students are getting sick, do news outlets call you for advice on preventing the spread of germs? Do they call you about the benefits of locally-sourced food or installing solar panels?
If you can find your niche, you can grow your brand as an expert while helping reporters and journalists.
10. Help with local events, festivals and sports competitions
If you want to connect with customers in your community, then you need to be a part of that community. Support local events and sports teams and genuinely get involved with your business because you care.
People can tell when a company is fake and doesn't care about the community. If you walk the walk and help others around you, then your customers will be more likely to walk through your doors.
Use local marketing ideas to grow your business
Local marketing isn't always about connecting with the largest audience — but more about connecting with the right audience. And that audience is customers, shoppers and clients that live and work near your business.
Use these local marketing ideas to get attention from the people who matter most.