10 manufacturing business ideas you can start for $10,000 to $50,000
New niche products and changing technology are opening up whole new manufacturing business ideas for startups. From meal kits to bioplastic packaging, consumer demand is creating exciting opportunities for enterprising manufacturers.
Before investing in a business, check out local demand for your production, typical pricing as well as competition to be sure that you can create a profitable business model. Your chances of success will increase if you can get one of your potential customers to act as a mentor who will help you fine-tune your business plan for your market.
Editor's note: Your manufacturing business will need a website. Websites + Marketing is a robust website builder that'll help you launch a beautiful website quickly.
10 great manufacturing business ideas
Start any of these 10 manufacturing businesses for between $10,000 and $50,000.
Food kit manufacturing.

3D printing.

Organic herbal cosmetic creams.

Custom assembly.

Bioplastic packaging.

Heavy-duty canvas sewing.

Metal casting.

Small hole machining.

Wooden promotional products.

Vacuum or thermoformed plastic.
Take your pick of these 10 up-and-coming manufacturing business ideas.
1. Food kit manufacturing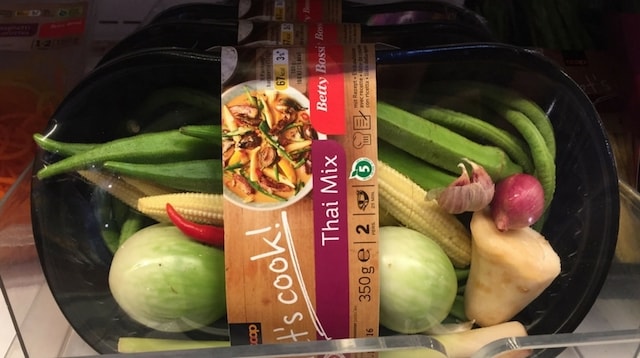 The meal kits produced by Blue Apron, Plated and others supply all the ingredients to make dinner. Small startup companies, such as Simply Cook, just pack spice ingredients and a recipe.
Entrepreneurs anxious to jump into this arena can be stymied by the lack of FDA-approved manufacturers. That's your opening.
Kits include spices for meats, vegetables and starches, as well as baking ingredients for desserts and breakfast treats. One entry point into this industry is producing kits for people selling at farmers markets and craft fairs who might then expand once they have initial success.
Resources:
2. 3D printing
3D printers take a CAD/CAM drawing, which is a basic engineering drawing, and then print a product. The number of 3D printing companies has grown rapidly over the years, but two opportunities exist that are profitable:
Supplying spare parts for maintaining out-of-production equipment. For example, Tim Mezel generates profits by producing obsolete parts to keep pinball machines running.
Other markets include prototypes and building low-volume parts for manufacturers. Business will increase if you or your team can produce CAD/CAM drawings.
Resources:
3. Organic herbal cosmetic creams
You will find many small producers of organic herbal cosmetic creams at farmers markets, craft fairs and at specialty stores. These products don't use chemicals, but instead use plant-derived ingredients. Organic cosmetics are gaining in popularity and many small entrepreneurs are developing their own formulas.
Companies that would like to claim medical benefits must use products produced in an FDA- approved facility. Providing manufacturing for these entrepreneurs is a lucrative business, as the products gain market acceptance.
Resources:
4. Custom assembly
Custom computer manufacturing has been a strong business for years. Traditional manufacturers are also potential customers for custom assembly, since they are simply not set up to do production of one to five units. Startups selling 10 to 100 units also frequently need someone to assemble products for them until they can build up a larger production volume.
Some custom manufacturers specialize in welding, a difficult process that manufacturers might outsource if they have few welding requirements. Electronic wire assembly is another category where people look for custom assemblers.
Resources:
5. Bioplastic packaging
Low-waste packaging has expanded from typical manufactured products into grocery items, like potato chip bags, coffee cups, sandwich containers and take-home food containers for retail food stores.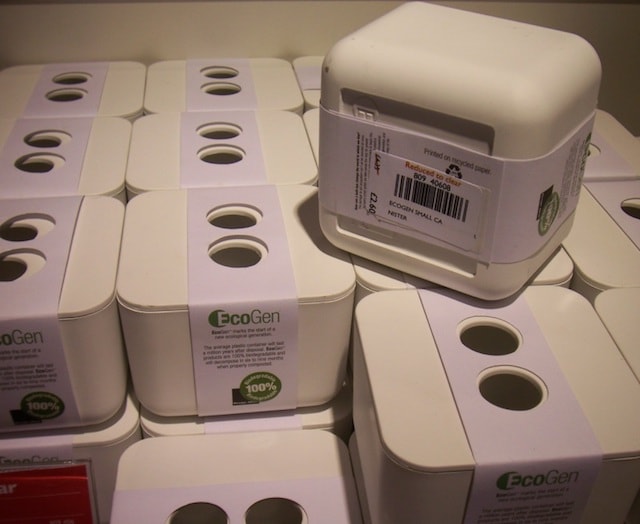 Most local applications are for restaurants, coffee houses and natural food stores. You need to either manufacture your own bioplastic materials, or buy them and then use traditional plastic molding technologies, either injection molding or thermoforming.
Resources:
6. Heavy-duty canvas sewing
This type of manufacturer typically deals with the outdoor industry, which includes boats, RVs, camping and similar products. What makes this type of manufacturing attractive is:
Outdoor activity is increasing
Most client companies have three or more consumer shows every year that you can attend
Once you have relationships with retailers, they'll likely tell customers looking for custom canvas about your business as well, thereby bringing you more customers.
Resources:
7. Metal casting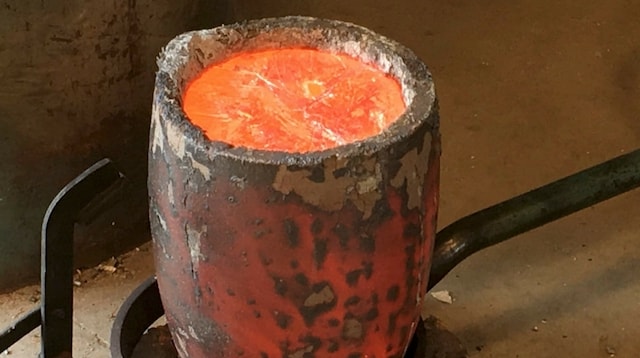 This business can just produce ingots of metal from recycled material that can be sold, or make metal parts from sand molds that you can make yourself, often from a wood model. This is a good approach for low-volume production, prototypes and recreating obsolete repair parts. Crucibles (furnaces) at a modest price won't do high-quality steel, but mild steel, cast iron, bronze, aluminum and lead can all be done with a modest investment.

Resources:
8. Small hole machining
Components in all industries are becoming miniaturized, creating requirements that traditional machining technologies and 3D printers can't meet. Micromachining and lasers are two methods of creating small holes and machining smaller parts. There is a demand for prototypes and small product runs for a wide variety of businesses; a startup like this can grow with customer demand.
Resources:
9. Wooden promotional products
Custom woodworking shops can produce a good income, but promotional products like plaques and awards offer recurring revenue for production of the same item. This is a growing niche, as wooden promotional products are considered higher value than many other promo products.
Making 200 to 300 items can generate good revenue.
Most towns will have from 10 to 20 sellers of promotional products; you can easily supply those companies with various offerings. In addition to building your own website, promotional product magazines from the Promotional Products Association International can help you get the word out.
Resources:
10. Vacuum or thermoform molding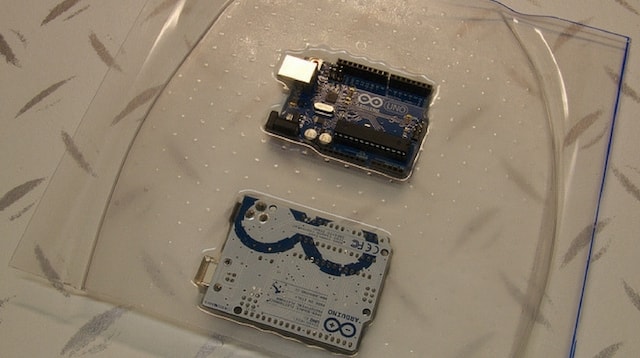 Vacuum forming is a process where a sheet of plastic is heated to a forming temperature, stretched onto a single-surface mold, and forced against the mold by a vacuum. What makes this ideal for new startups is that the mold can be a wood mold you make yourself. For larger production, aluminum molds are typically used.
Vacuum formed parts are used by many manufacturers who have a volume requirement of 250 to 500 units where it's not practical to invest in injection molding equipment. The sign industry is a staple for thermoforming manufacturers but other larger products like ATM housings are frequently vacuum formed.
Resources:
Manufacturing business ideas you can use
If you have the financial resources, there are a number of promising manufacturing businesses you can start. Pay attention to the startup basics of research, financial planning and advice from legal and tax professionals. Then, launch with your eyes open and your hopes high.
You might also want to check our Digital Marketing Suite and take advantage of all the marketing tools that lift your business above the rest.