10 New Year's resolutions for nonprofit webmasters
The new year is around the corner, and that means it's time to do a retrospective on all the strategies and habits you've developed over the past year — and use that information to establish new resolutions for the year to come. Nonprofit webmasters have to juggle many different goals, from improving brand visibility to maintaining uptime to securing more donations. So it's hard to zero in on one tactic or improvement that could make you universally more effective.
10 New Year's best practices for nonprofit webmasters
As we close the door on 2018 and look to 2019, there are some solid resolutions you can adopt to improve your performance overall.
Update your site more frequently.

Get more visitors' perspectives.

Experiment to get more donations.

Prune your old or low-performing content.

Reorganize to adhere to the "three clicks" rule.

Use more visual storytelling.

Optimize your mobile experience.

Offer more opportunities for engagement with the brand.

Stop assuming things are working.

Get involved in the conversation.
Start the new year off right with these 10 tips for nonprofit webmasters.
1. Update your site more frequently
No matter what your goals are, it's a good idea to keep your website updated as often as possible. In some cases, that means publishing more blog posts. In others, it means keeping your visitors informed with the latest news. In still others, it means making new announcements and posting new media, like photos or video.
Updates give people a reason to keep coming back, and they serve as a good excuse to reevaluate your site and find opportunities for improvement.
The only caveat is to only update your site with quality content. It won't matter how much you update if nobody wants to read what you're writing.
Related: How to write a great blog post
Editor's note: Looking for a bigger website overhaul? See what our experts can do for you with GoDaddy's Website Design Service.
2. Get more visitors' perspectives
Professionals in the nonprofit industry are often too close to the organization. They see problems in terms of their own experiences, rather through the eyes of a visitor. Through that lens, your latest press release or site redesign might look extraordinary. But to the average visitor, it might seem pretentious or detached. This year, spend more time getting the perspectives of real visitors, whether you conduct more user surveys and demographic research, or use tracking software to learn how your users interact with your site.
Related: Customer driven marketing: Why your customers should become your new family
3. Experiment to get more donations
I'll go out on a limb and assume that you want to see a higher conversion rate (i.e., more donations). Unfortunately, those donations aren't going to come to you on their own. Instead, you'll need to resolve to conduct more experiments to see which factors increase or decrease the likelihood of conversion.
A/B testing is the best practical framework for this, but there's no limit to how many factors you can evaluate. For example, you can adjust your design, your headlines, your offers and even the positioning of your call-to-action, and probably see different results.
Related: The what, why and how of WordPress A/B testing
4. Prune your old or low-performing content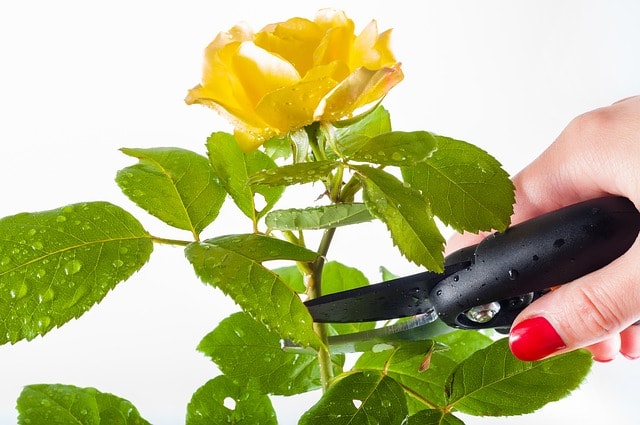 Most nonprofit webmasters become fixated on constantly adding new content and new information, but you also need to make sure all of your content is high quality.
This year, consider resolving to reduce the total volume of your website.
Sort through your old blog posts and content pages, and either delete or update anything that's obsolete. This will help you maximize the average quality of your site's content.
Related: How to perform an annual SEO audit
5. Reorganize to adhere to the "three clicks" rule
The "three clicks" rule is an informal web design rule stating that every page of your site should be no more than three clicks away from any other page. Chances are, your core navigation is already set up this way. Pages like "Donate" and "Contact" are already a click or two away from the home page. But what about your blog posts and other in-depth internal pages?
Take the time to audit your sitemap, and spend more time throughout the year ensuring that your new pages are well-connected.
Related: Checklist: Audit your agency/web services website
6. Use more visual storytelling
Visual content marketing has quickly grown to dominate the content world, and it's only going to get more important from here.
This year, resolve to invest more resources in your visual storytelling, especially when it comes to illustrating your organization's impact on the community.
Video interviews and documented improvements can be powerful, but even photos of the people you've helped can make a substantial difference.
Related: How to use digital content marketing to grow awareness, trust and sales
7. Optimize your mobile experience
Your site likely already passes Google's Mobile Friendly test, but this test isn't designed to measure how effective or captivating your site is. It's meant to serve as a pass/fail test for the bare minimum standards of mobile optimization. This year, instead of shooting for the minimum, strive to improve upon the basic formula. Spend more time tweaking your UI (user interface) to cater specifically to mobile users. They're going to represent a bigger and bigger portion of your audience in the years to come.
Related: Should your nonprofit start mobile fundraising in 2018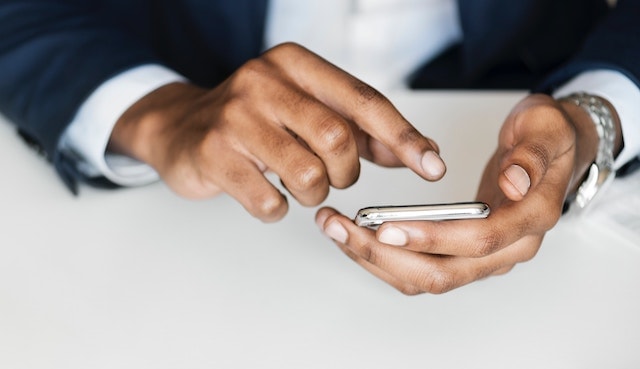 8. Offer more opportunities for engagement with your brand
What can the average visitor do to engage with your brand directly? You might have a contact form available, but email isn't always the best medium, and it creates more distance between your organization and its average patron. Instead, try to provide more contact points throughout your site, such as an instant chat feature, or more opportunities for social interaction. Brand engagement is almost always a good thing.
Related: Best practices for online customer service
9. Stop assuming things are working
Many nonprofit webmasters make the mistake of assuming things with their site are working until proven otherwise. This year, resolve to do the opposite.
Assume things aren't working until you make them better.
The big problem with assuming the best is complacency. For example, you might have a call-to-action that yields a 1-percent conversion rate. Many webmasters would be content with that. But if you start with the assumption that you can do better, you'll be inspired to make changes that could potentially improve that success rate.
Related: 8 costly call-to-action mistakes you're making on your website
10. Get involved in the conversation
It's not enough to passively sit back and hope that you have a decent understanding of your visitors. If you want to learn more about your audience and improve your reputation at the same time, resolve to get involved in the conversation on a more frequent basis. That means staying active in comment threads on your blog, and reaching out to your visitors and patrons where you know they converse regularly.
Wrapping up
Don't let these 10 resolutions fall by the wayside (the way almost 91 percent of New Year's resolutions do). Instead, take action on them and keep working on them consistently throughout the year.
After all, it's easier to change your thinking through action than it is to change your actions with thinking.
The more consistent you are — and the more committed you are to this approach — the better results you'll inevitably see.