12 website optimization tools you should know about
Often digital marketers, web designers and developers, and growing businesses get caught up with blogging, website design and social media marketing — forgetting about the quality of their website. Your pages are vital for increasing conversions, boosting the number of sites willing to link to you, and improving your exposure and on-page SEO.
Website optimization tools are essential to improving your site's performance.
They can help you optimize for keywords, improve speed, and increase your conversion rate.
For the average website owner, web designer or web developer, there is plenty of potential to improve your website's performance by optimizing your pages for existing keywords, and improving your site's speed, architecture and conversion rate. Doing this kind of optimization without tools is nearly impossible.
12 website optimization tools
Here are 12 popular website optimization tools you need in your arsenal:
Optimizely.

SEOCrawler.

Crazy Egg.

Visual Website Optimizer.

Ahrefs.

Screaming Frog.

GTMetrix.

KWFinder.

Moz.

Yoast SEO for WordPress.

Schema Creator.

SEO Site Checkup.
Let's learn more about the website optimization tools that can help improve your website's performance.
1. Optimizely
Optimizely is the world's leading experimentation platform, helping you to test parts of your pages to optimize for increasing conversions. Used by companies like IBM and Salesforce, Optimizely is a key component in increasing your revenue. By improving the conversion rate of your sales pages, you can double or even triple income from the same number of visitors.
They offer a wide variety of tools which can do everything from A/B testing through to website personalization and experimentation. While not the most cost-effective tool, for advanced users who need full control and immense data, Optimizely is an enterprise full-stack software option that blows the competition out of the water.
2. SEOCrawler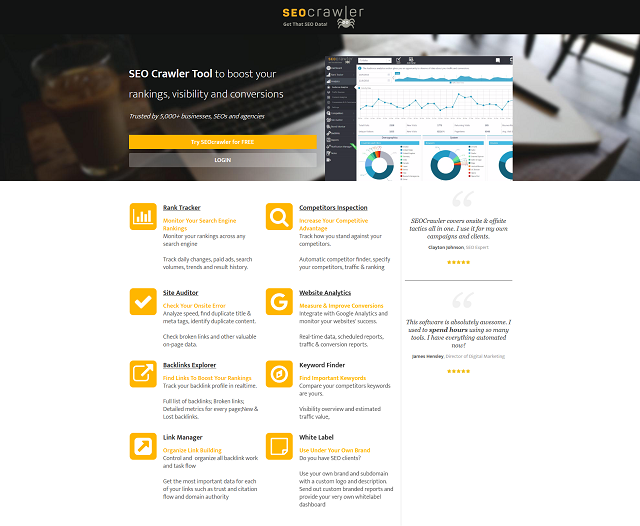 SEOCrawler is more than just a single tool; it's an entire outfit of programs that you can use from within their convenient and user-friendly software. One of the biggest complaints that SEOs make is that they have too many tools and they have to export and import data across them.
SEOCrawler solves that problem.
By using a suite of tools within the same software, you can streamline your marketing processes so that you can optimize your website in record time. Their impressive Site Auditor tool can analyze page speed, find duplicate HTML tags and duplicate content. It simultaneously checks for broken links and other on-page data.
The software will then present you with a compiled list of changes that you can make. Plus, once you've made those changes, you can watch your rankings increase in their built-in Rank Tracker.
3. Crazy Egg
Crazy Egg comes from Neil Patel and his team. It's a simple but effective heat mapping tool that shows you where your visitors spend their time and where they click most frequently.
With this data, you can optimize the placement of your calls-to-action or advertising.
For example: If you find that users typically click in the bottom right quadrant of the page, this would be the ideal place to put a large image call-to-action. Using Crazy Egg, you can find out how your visitors use your website, without having to look over their shoulder, allowing you to perfect your website design.
4. Visual Website Optimizer
For the average user, Visual Website Optimizer might be overkill. But for enterprise customers, particularly those who run eCommerce stores, VWO allows you to A/B split test in immense detail to compile as much data as possible. For these clients, this can represent millions of dollars in revenue each year, which can justify the relatively expensive cost of this software.
5. Ahrefs
Although Ahrefs is most famous for having the largest link database of any of the common backlink checkers, they also have an excellent on-page website optimization tool. The Site Audit will crawl your website for more than 100 of the most common SEO errors, returning a list of improvements that you can make, even if your website has JavaScript to execute.
While it might not compare to dedicated on-page tools, many users already have an account with Ahrefs, which makes it a logical choice for simple and quick crawls.
6. Screaming Frog
Despite the peculiar name, Screaming Frog is an industry standard website optimization tool for deep crawling of a website. The Screaming Frog SEO Spider is a desktop website auditor that can find broken links, analyze page titles and metadata, extract data, and generate XML sitemaps. It's become ubiquitous across the industry, and for a good reason.
7. GTMetrix
If you want to check the speed of your pages, there are hundreds of website optimization tools to choose from, but few give you the granular detail of GTMetrix. Using a waterfall graph as well as a detailed breakdown of your load speed and files, GTMetrix gives you the most data of any of the popular page speed tools, allowing you to optimize more efficiently for faster loading speeds.
8. KWFinder
Part of optimizing your website is ensuring that you are targeting the right keywords, which have low competition but plenty of targeted search volume.
Doing this without a tool is impossible.
KWFinder is one of the more popular solutions, giving you access to a huge database of keywords so that you can optimize your pages to rank for more terms and bring in more traffic.
9. Moz
Certainly one of the most well-known companies in the digital marketing industry, Moz has an incredible on-page tool called Page Optimization. If you subscribe to Moz Pro, you can even get this software through MozBar, their toolbar, meaning that you can analyze pages on the fly without needing to log into their website and copy the URL.
10. Yoast SEO for WordPress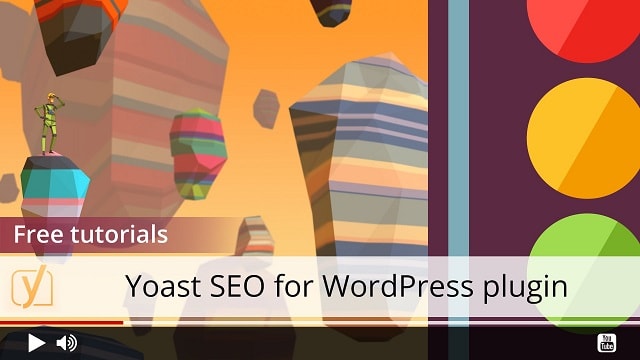 For on-the-fly optimization, before you publish content, the Yoast SEO for WordPress plugin is the industry standard. Yoast is ideal for the average WordPress user who needs a little guidance for optimizing their site for Google, Bing and Yahoo. Check out 15 things you MUST do with Yoast SEO for WordPress to get started using Yoast SEO.
11. Schema Creator
Almost all websites can benefit from using Schema in some way. It allows your search listings to be much more data driven and some people believe that it can even improve your rankings.
Using Schema can make your website stand out in the results pages — and that makes it more likely to improve your click-through ratio. This means potentially more users will click on your site in search results. With Schema you can include star ratings, business information, and even an option for users to contact you.
12. SEO Site Checkup
Last but not least, a relative newcomer to the scene, SEO Site Checkup is quickly growing in popularity among technical SEO experts because of its effectiveness and simplicity. By inputting a URL, you can quickly learn about its SEO issues, export white-labelled SEO reports, and compare your website to your competitors' sites to look for easy wins to boost your rankings.
In conclusion
As web professionals, we need to ensure our clients have the best website they can possibly have. With these website optimization tools, we can ensure every site we create is readily optimized for SEO, page speed, site architecture and conversion rates.
The GoDaddy product information in this article is outdated and currently under review for accuracy. For the latest up-to-date product information please visit godaddy.com