18 ways to get video game reviews to market your new product
You and your team have been working hard on developing your studio's game. You're ready to release the first beta or demo, but you just don't know where to start. In order to make any money through sales, you need to market your game to be reviewed and played. Before we get to the where and how to get video game reviews, let's talk a little about the reviews themselves.
Bad press is good press, too
Obviously, you want positive reviews, but not everyone is going to like your game. You will probably get a negative review at some point, even if your game is amazing. Don't take it too harshly, though. People are entitled to their opinions.
Take advantage of the negative review and start a
positive conversation
 about why the game reviewer thought badly of your game.
If it's on a blog, start the conversation in the comments. If it's on a social network, start replying to the feed. This will show players that you are invested in your game, and might convince them to check it out anyway.
If it's a positive review, you should still check it out and start a conversation about what the reviewer liked about the game. Talk about the positive points the game reviewer made, and thank him or her.
You should also publish a Reviews or Testimonials section on your company's or game's website to show off the good reviews. When people see good reviews from others, they can be motivated to play your game.
Editor's note: Don't have a website? Use a tool like GoDaddy GoCentral to quickly get your site up and running. No need to fuss with a complicated CMS. You're a game developer, not a web developer!
What do you send to be reviewed?
There are a few different ways for you to get video game reviews. For reviewers to play your game, you can release your game in one of these five ways.
1. Alpha build games
Most game studios don't release alpha builds to the general public. There are two reasons a studio would release an alpha build:
As part of a crowdfunding promotion
To help with testing
Many studios, both indie and AAA, use crowdfunding campaigns. The two main reasons a studio would use crowdfunding are to raise funds and for marketing purposes. There are also two game development stages at which studios start their crowdfunding campaigns: at the beginning of game production or after the beta build is ready.
A playable alpha build is great for studios that crowdfund at the beginning of their campaigns because you can test mechanics and gameplay on your fans.
This makes your fans feel like a part of the team and it helps cut the cost of quality assurance (QA). As you acquire more fans, the news media might take notice and want to check out your game.
2. Beta builds
Beta builds are typically released to help promote a crowdfunding campaign or, for larger studios, to have their fans help with QA. In the crowdfunding campaign, you can exclusively release it to a specific fund tier or to all of your backers, which is a great way to convince people to help back your project.
If you use that method, you should release the beta build to the press as well, and let them know about your crowdfund.
Larger studios that are creating massive multiplayer games typically release beta builds to help with QA. Companies like Blizzard have such a large fan base wanting to play their beta builds that there is a waiting list. Smaller studios will publicly release a beta build to create a fan base and get help with QA.
3. Game demo
Typically, a game demo is a timed or limited version of the game being promoted. It is usually used for a month or a few weeks before the game is released to send to the press, or promote the game to boost sales. It's fairly common for console and PC games to be marketed this way on the console and PC app stores.
Some indie and small studios also use this method to test mechanics and gameplay likeability. They build a basic version of the game with the simple art and the basic game mechanics and gameplay, then upload the game to a free games website like Newgrounds. Then they share it on social networks and see how players react to the game and how many people play it.
4. Early release
Some studios like to use an early release to promote sales for their games. This is the first complete build that is released, typically on a console's store or Steam, and players can purchase it at a discounted price. As bugs occur, a studio can fix them and then release updates to resolve the issues. This is similar to releasing a beta test, but the difference is that the player now owns the game.
5. Full game after release
Many smaller studios will send the full game to garner review requests for a year — or however long they choose to promote the game — or as sales specials occur (i.e., offering discounts for the holidays), or even just to help boost the overall sales for the game.
Types of reviews
With today's modern communication outlets and consumer technology, there are many places that video game reviews are posted, including:
Television
There are many ways to get a possible review on television. But it's not very common for smaller studios, since most networks want stories that give high ratings.
Online video
Online video typically refers to vloggers and streamers. These types of video game reviews are either people talking about when they played your game, or people talking about your game while they are playing it — also called a live play. These reviews are either recorded and posted to a network like YouTube or live-streamed to a network like Twitch.
Radio/podcast
This is fairly uncommon for video game reviews, but sometimes a local station or podcaster will want to interview you and talk about your game.
Print
There are still magazines out there that promote video games, and you shouldn't limit yourself to just video game media. Ask comic magazines, entertainment magazines, newspapers, and any magazine that has something to do with your video game content to review your game.
Blogs
Everyone has a blog these days, and everyone has an opinion. Do a Google search for blogs that you think would be interested in playing and reviewing your game, and send them a copy.
News websites
Send your game to be reviewed by news websites that you think would find it relevant to their audience. These are professional writers, so they receive requests for reviews all the time — often so many that they can't review everything that comes their way. This method is not as easy to receive a review.
Events and expos
Attend entertainment and game expos and events. Consider having a booth with some playable builds, or do some guerrilla marketing by walking up to people and asking them to play your game.
Reaching out to reviewers
When you reach out to a company or person to request to be reviewed, there are few things to keep in mind.
1. Know the reviewer or company
Do a little research on the game reviewer you are about to reach out to and personalize the email to him or her.
Watch the reviewer's videos or read some of the reviewer's trends. If you liked a particular review made by him or her, make note of it in your email.
And, always thank him or her for their time.
2. Do not pester the reviewer
Game reviewers are busy, and playing a game to review it takes time. If you sent a video game reviewer a copy of your game, wait a week or two — or however long you feel is necessary to wait — before you follow up.
Pro tip: Don't follow up too often or too soon because it might irritate them, causing them to go into the gameplay already thinking negatively of you. Even worse, they might mark you as spam in their inbox.
3. Customize the request
Customize your review request to the market that is reviewing you game. If it's local, talk about the impact you had on your town, or how the town had an impact on how you made the game. If you won an award of sorts, focus on that for the more popular media review outlets. Know who you are sending a game review request to.
4. Offer a discount or freebie
Sometimes, harder-to-reach game reviewers might need an extra push to get them to review your new game.
Consider offering one of your previous games at a discount or for free.
This allows the reviewer to feel appreciated for the time he or she puts into playing and then writing the actual review. This is also a great technique to get your fans to purchase your new game. The game developer of Once Upon A Coma offered a freebie to help promote his game purchases through the game's Kickstarter campaign.
18 ways to generate video game reviews
Now that you're familiar with the types of reviews out there — and the best method for approaching potential reviewers — let's get down to the fun stuff: actually generating video game reviews.
Local news outlets.

Entertainment and video game news outlets.

National news outlets.

International news outlets.

Talk shows.

Video game blogs.

YouTube and Vimeo channels.

Streaming channels.

Entertainment websites.

Video game and entertainment magazines.

Video game and entertainment podcasts.

Game expos.

Entertainment expos.

Meetup networks.

IGDA groups.

Video game forums.

Press release websites.

Hire a marketer.
There's a lot of opportunity to get the word out. Let's look at each possibility a bit more closely.
1. Local news outlets
Some examples of local news outlets are your local TV news, radio and newspapers. These are a great way to build a local fan base and start to get the word out about your video game.
Write a press release and send it to them with a copy of your game.
In your press release, you should say something about how the video game helps or benefits the community. This is a common tactic to get local press interested in covering your game.
2. Entertainment and video game news outlets
These are news outlets like Kotaku, Gamasutra and GameInformer Magazine. These also will require a press release and copy of your game, but the press release should focus on some kind of accomplishment the game has acquired. Maybe your video game just hit 10,000 downloads or you won an award. These are things that are eye-catching and will increase your chances of being reviewed.
Try finding a writer from these sites who focuses on your style of game, and send him or her a personalized video game review request with your press release and copy of your game.
These are high-profile sites and receive lots of requests for video game reviews every day. It is less likely for your game to be reviewed on these sites because of the high demand.
3. National news outlets
These are news outlets like CNN, Fox News, MSNBC and others. These news outlets don't typically cover video games, however, if your game is about a current hot news topic, you might get lucky.
Pro tip: When you write this version of the press release, focus on the game's content and why it's relevant to a current news topic.
4. International news outlets
Your video game might have a significant fan base in another country. If so, send a press release that talks about the game, but highlights the amount of the country's citizens who are fans. This may help you get international game review coverage.
5. Talk shows
Most talk shows don't do video game reviews. But the few that do use them to boost their ratings. An example is "Conan" with Conan O'Brien. Every once in a while, a game studio will send him a video game to play, and he will feature the game or the developer on his show. That would be a review seen by the thousands of viewers who watch his show.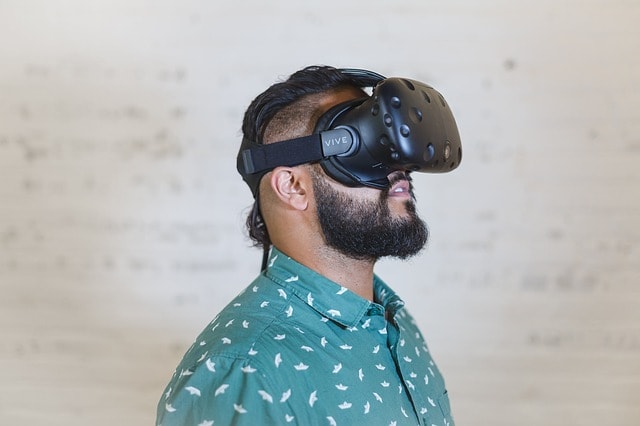 6. Video game blogs
There are professional and hobbyist video game blogs. Those for hobbyists typically have fewer viewers, but are in need of content. Professional bloggers receive many requests every day, so yours needs to stand out.
Pro tip: Instead of sending just a press release with your game, include a personalized letter that talks about how you enjoy a certain section of their blog and how you would be honored to be reviewed on it.
7. YouTube and Vimeo channels
There are both professional and hobby YouTubers and Vimeo users. Just like when you solicit review from bloggers, your professional review requests need to stand out. With hobbyists, you will want to check their channel views and followers. If they have fewer than 100 of either, your game will probably not reach as many viewers as it would on a channel with more.
8. Streaming channels
In the video game industry, the primary streaming channels are for YouTube and Twitch. Twitch has built its platform focused on the gaming community, and YouTube has an enormous user and viewer base. Just like with the example above, watch the amount of subscribers and views and put a little extra reach and personalization into a review request to a professional streamer.
9. Entertainment websites
These can be websites about comics, movies, or any other type of entertainment. If your game is about a comic hero, send a review request to the comic entertainment websites. Just like with video game websites, you should find a writer from these sites who writes about your game or content type, and send a personalized review request with your press release and game.
10. Video game and entertainment magazines
Writers for these publications receive tons of requests every day. So, find a video game writer in your game's niche and send a personalized email to him or her with a copy of your press release and game.
11. Video game and entertainment podcasts
With the surge of streaming and online videos, video game podcasts are fewer and fewer. There are some that are still out there, so make a search in your podcast app for a podcaster that reviews your type of game and email him or her a personalized request.
Pro tip: There are still a lot of entertainment podcasts, including podcasts that talk about apps and technology. Try sending a personalized request to the podcaster along with your press release and game copy.
12. Game expos
Penny Arcade Expo (PAX), Electronic Entertainment Expo (E3), and Game Developers Conference (GDC) are three of the largest video game expos. There are also many smaller expos, like Game Developers Expo (GDEx).
Getting a booth at an expo is a great way to give attendees and the press an opportunity to learn about and play your game.
If a press person does visit your booth, make sure to have some goodies to hand out, such as stickers, buttons or other swag. You also can supply them with a free copy of your game and access to press assets including screenshots of gameplay, your logo and key art.
13. Entertainment expos
Attend an entertainment expo — Comic Con, movie expos, sci-fi conventions — if your game has something to do with that event's subject. Just like with game expos, you should get a booth and be ready to show off your game and thank press members for playing when they stop by.
14. Meetup networks
Meetup.com is a site designed for people to form interest and community groups that meet in real life. Visit Meetup and search for video game groups in your area. There are typically groups for game players, game developers, and tabletop game players. Visit each of these groups and ask if they would like to play your game. Many members probably have a blog, video channel, or streaming channel where they could post a review, or they may know someone else who would like to review your game.
15. IGDA groups
The International Game Developers Association (IGDA) is sort of like a union for game developers across the world. It costs money to join, but many of the local branches allow people who aren't members to join their events. Visit their website to find an IGDA group near you, and ask if anyone would like to play and review your game.
16. Video game forums
Forums are full of people with opinions, so while you will run a higher risk of receiving a negative review, remember that you can use a bad review to start a positive conversation about your game.
Do a Google search for a forum that deals with your game's style or content, and post a link for forum members to check it out.
Many will play during their free time and leave their comments on the forum. Set up an alert for when people respond to your forum post, and reply to their comments in a timely manner. Make sure to stay positive with any negative comments. Start a conversation by asking forum members questions about why they liked or didn't like your game.
17. Press release websites
These are websites that gather press releases from sources. Game Press is one of the more popular ones for video games. Game reviewers can reach out to you if they are interested in your game after reading your press release or viewing your assets.
Pro tip: Make an account with the press release website and upload your marketing assets. Game writers who are looking for a story will browse the site and may be interested in your game. Remember to include a way for the game reviewer to contact you to get a copy of your game.
18. Hire a marketer
If you have the budget, you should hire a marketer to handle soliciting video game reviews. That way, you can spend more time working on your game.
In conclusion
There are so many ways to get people to review your game. Whether your game is AAA or indie, you need reviews for a better chance at being successful. Be sure to personalize your press release and video game review request for whichever press outlets you decide to use. And don't forget to give them a way to play your game, such as requesting a key code from you to download from a store, or sending them a link to direct play or download and play.