3 email marketing tools to grow a thoughtful list
I remember my old MySpace account like it was yesterday. My first friend (Tom, of course), my awesome background, and my super cool neon-colored-text and horrible font choices that would make any designer cringe. Soon after individuals started to create personal pages, brands began to leverage this new network of captive Internet users as a marketing tool. I worked for one such company, and created the page that would become one of the quickest marketing fads I had ever worked on. A year after I put a fresh coat of paint on my company's MySpace page, the Internet turned its attention toward Facebook. All that hard work, down the drain.
In 1971, Ray Tomlinson sent the first email in the history of the Internet, to himself. Few things endure on the web as long as email has. Somehow the idea of semi-instant personal communication has withstood the test of time, with an estimated 100 billion emails sent in 2013, and more than 132 billion projected to be sent and received by the end of 2017. In other words, in four years, the amount of email sent globally will increase by about 25 percent. That's the sign of a high-growth marketing engine.
Spending some thoughtful time building a quality email marketing list is a great way to grow your business, and here are my favorite three tools and techniques to make it happen!
List builder from SumoMe

If you've ever been on a website and been greeted by a popover requesting your email address, it was possibly the List Builder feature of SumoMe's suite of tools. Your visitor isn't likely to do anything you haven't asked them to do, so get to askin'! SumoMe is simple to install, and integrates with multiple third party email services.
Sell anything, for almost nothing
Most people love a great deal, and giving up an email address is usually a part of the sales process. Whether it's a cool tchotchke, a white paper with plenty of juicy technical detail, or a highly discounted product you already sell, selling a product is a great way to grab an extra email or two. Take a look at Easy Digital Downloads for an easy way to get started selling digital goods.
Create a membership site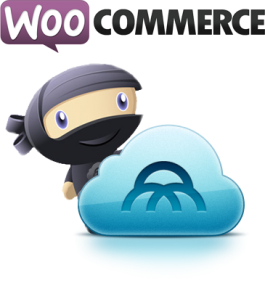 Do you create valuable content on a regular basis? If you think your visitors might be willing to pay for some of your top content, it might be time to create a membership site. Starting a membership site is dirt simple with helpful advice from Chris Lema, and a pretty rad plugin called WooCommerce. The more members you get (even for a few bucks a month), the more email addresses you'll eventually have to market additional products and services to.
Having an email audience can be a lot of fun, and building a quality audience can be a lot of hard work. Let me know how you're building your audience in the comments!