3 ways to introduce today's mobile consumers to your alternative medicine practice
Alternative medicine clients look to their providers for outside-the-box answers. In the world of non-traditional healing, treatment methods span mind, body and spirit. In addition to treating the body, healers treat the psyche through meditation, nutritional counseling or energy therapy. It's this willingness to look at the bigger picture that brings people to holistic healers.
In the world of naturopathy, medical services are provided in a structured form but don't adhere to the rigid structure of pharmaceutical and surgical treatments.
This community of healers connect to their patients on a basic human level. Oddly, electronic devices — reviled by some who believe technology already reaches too far into their private lives — can be useful to the alternative medicine practitioner. What better way to connect with patients than mobile devices like smartphones and tablets? Smartphones are a constant companion to more and more people. Why not use them to increase the quality of care you provide?
There are now more mobile devices than humans on the planet. And the versatility, popularity and uses of these devices just keeps growing. Mobile owners now consider their smartphones and tablets — not their laptops or desktop computers — an indispensable connection to the world, work, family and friends. And their alternative medicine providers.
A captive and attentive audience
For alternative medicine businesses that are already thinking about how to reach their marketplace via mobile, this is great news.
Mobile users are a captive audience.
Think about how frequently you witness people viewing their screens while doing everyday tasks such as walking, riding the subway and at meals. All the time, right?
The fact that mobile users keep their devices within an inch of view suggest new ways to engage with your clients. As of February 2017, Facebook had more than 1.86 billion monthly and 1.74 billion mobile users. Users spend on average about 20 minutes each time they view the Facebook pages they follow.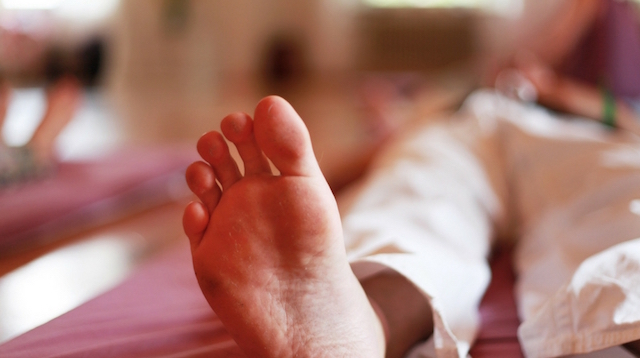 What's more, they're not just reading on their phones — they're engaging. More and more people are using their mobile devices to ask others for advice and comment on topics of interest, including alternative medicine services. Between the growing number of mobile users, the amount of time they spend checking their phones, and the opportunities to publish a specialty mobile app, this trend offers great opportunities to alternative healers.
It's literally never been easier to answer questions, provide information and keep your audiences engaged around the clock.
Three ways to connect with prospective alternative medicine clients
Social networks

Digital coupons.

Online web conferences.
1. Social networks
Now the largest social media network on earth, Facebook hosts groups that could contain millions of people. These individuals come together online around a common cause, have similar interests or hobbies, live in the same area, work in a particular industry, own related businesses, or share similar lifestyles such as stay at home moms. There's at least one Facebook group for almost any interest, including alternative medicine.
Creating a following on Facebook can fuel exponential growth in your exposure.
When someone joins one of these groups, they're looking for specific information, product or service recommendations or a connection with others in the same situation. Alternative healers who can create a strong following on Facebook can expect exponential growth in their customer base. Everyone in their personal networks is notified whenever anyone shares or comments on conversations you have with group members.That's a lot of exposure for free.
2. Digital coupons
Coupon codes are an effective way to bring in new clients. Use them to offer discounts or specials aimed at people who work in particular jobs that create physical strain. While these have long been used quite successfully by grocery stores, they're just as effective for service businesses including alternative medicine providers.
One educational service provider found that offering a free hour of tutoring resulted in an 80-percent chance the customer would return. The retention rate for clients who found him on the internet was only 65 percent. There's something about a freebie that makes people want to come back.
For best results:
Include your name, logo, address, website and email address, phone number, and directions to your business.
Make it worth their while — 10-percent off gets looked at; 15 percent causes them to pause; 20 percent or better makes people act.
Don't forget the expiration date. Knowing this deal won't last forever gets people moving.
3. Online web conferences
The goal of traditional advertising like radio and TV is to reach the masses. Commercials have just seconds to capture interest, present the offer, and entice the consumer to take action. And the communication is almost always one-way.
Webinars are a great way to attract new clients by addressing popular topics.
With web conferencing, you get to engage your prospective clients in a much deeper way and for much longer than the 30 or 60 seconds of a commercial. Plus they've chosen to participate so they're already interested, which makes connecting with them that much easier.
Webinars often answer common questions, overcome concerns, and demonstrate new techniques to those who attend. What's great is they can also be two-way, with participants submitting questions or responses via chat.
Check out our free checklist: 5 ways to get more local customers
Get our list of things you can do right now to help those looking for alternative providers find you.
Perks of a mobile strategy
Over the last few years, Google decreed websites that provide mobile-aware content would rank higher in their search engine results. In other words, those sites that are optimized for viewing on the smaller screens of smartphones and tablets get bumped ahead in search listings.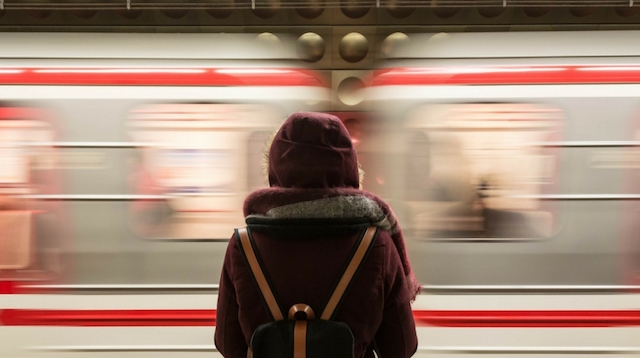 Since many, many people hunt for services like alternative medicine providers on search engines, it's in your best interests to keep Google happy. No wonder many website builders — including GoCentral — automatically create a mobile version of your website. If prospective clients can't open or use your website on their smartphone, as far as they're concerned you don't exist.
[advertisement id="25749″]
Use technology to connect with clients
Your clients are drawn to you by the promise of greater health and well-being. Many — possibly most — are also heavily reliant on their smartphones or tablets for shopping, entertainment and health information. It only make sense to connect with them via the mediums they use every day. In the process, you'll spread health and wellness in ever-widening circles.
Image by: Visual hunt