4 Valentine's Day IT business tips to attract more business
As the owner of a budding information technology-based business, you're always looking for new IT business tips to help you get ahead, right? Well, what you might not know is that despite IT not being a particularly romantic or sexy topic — or industry — there are ways you can capitalize on Valentine's Day with a little savvy marketing.
Related: 7 marketing ideas for small business
This Valentine's Day, use these IT business tips
Regardless of which IT sector you specialize in, this guide can help boost your IT business this Valentine's Day.
Send out Valentine's Day greetings.

Build a special, themed narrative.

Share the love (stories).

Hop on the hashtags.
Here's how to get your IT business a little love this V-Day.
1. Send out Valentine's Day greetings
While chocolatiers, florists, hotels and restaurants might receive the lion's share of organic Valentine's Day traffic, there's still plenty of room for your IT business.
This year, make your existing customers feel special by sending them a heartfelt message.
And before you start to second guess the importance of reaching out to existing customers, consider this: Seventy percent of business professionals say that it's cheaper to retain a customer than attract a new one.
Remind your customers that you're here for them and that you value them. But instead of just sending them an email (and there will be plenty of those being sent around Valentine's Day), cut through the noise by mailing them an attractive Valentine's Day card with a tasteful message and an exclusive discount code.
Related: Try these Valentine's Day promotions in your online shop
2. Build a special, themed narrative
Get creative and use imagery, words and videos to highlight the benefits of your services through the power of storytelling.
By creating a short video or a series of blog posts, accompanied by branded Valentine's Day imagery, you'll not only make your IT business more interesting and timely, but you'll also have plenty of fun, relevant assets to share on social media.
For instance, if you're an IT consultancy business, you could make a video about two lovestruck office workers who are too shy to make a move but are brought together with the help of an IT cupid.
By taking your main brand mission, product or service and using it to create a story, you can encourage engagement and boost brand awareness.
A whopping 92 percent of consumers want brands to make their ads or promotional efforts feel like a story — so tell a story this Valentine's Day and you might just attract droves of new clients.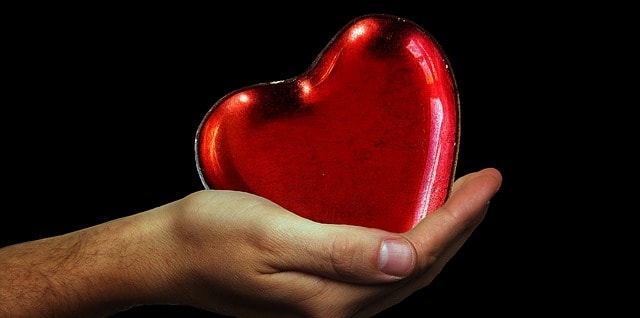 Note: If you don't yet have a business blog where you can post these Valentine's Day assets, you need one, stat. Here is our five-step plan to help you get started.
Editor's note: You can start a blog in under an hour with GoCentral from GoDaddy. With premade templates — including IT services — you'll be up and running with a professional blog.
3. Share the love (stories)
A list of IT business tips wouldn't be complete without a concerted social media effort. If your business is active on social media, you could take another approach to storytelling by asking your followers to share their own love stories and then tieing them back to your brand.
You should be clear that the stories don't have to be romantic in the traditional sense. Instead, they can be any type of love story — from romantic relationships to friendships. Award a prize to the three best tales.
Not only will this increase engagement and help expand your social reach, but it will humanize your brand and give you a chance to connect with prospects on a more emotional level.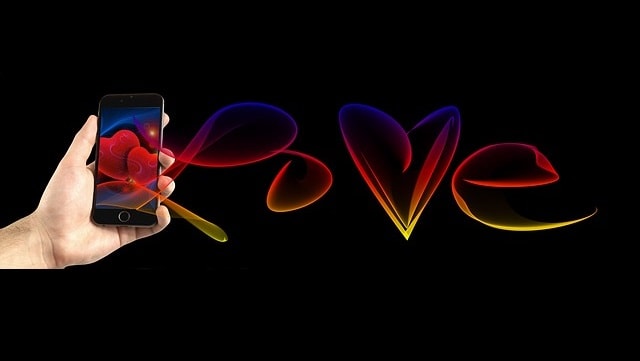 For more social media tips for your business, check out our guide on creative ways to build your brand's following.
4. Hop on the hashtags
By using relevant social media hashtags, you can help get your Valentine's Day content seen by an engaged target audience.
And if you start a relevant trending hashtag, even better.
To win on the romantic hashtag battlefield, pick a hashtag that's unique and memorable, then include it in your social media posts, asking your fans to spread the love and do the same so you can build as much user-generated content as humanly possible.
Alternatively, if you don't feel that a unique hashtag will create enough impact, you can play off of existing trending hashtags. To find such hashtags, explore Twitter's trending list (the left-hand column of your Twitter feed), or use a tool like Hashtagify to source your romantic gold.
Editor's note: If you need a little extra help spreading the social media love this Valentine's Day, considering hiring the experts at GoDaddy Social. They'll get your content (and hashtags) up and running so you can romance your customers.
Make a profit with these IT business tips
Valentine's Day is a big moneymaking holiday with around $18 billion spent per year worldwide. And while an IT business might not be the most obvious choice on Valentine's Day, by being creative, consistent, socially active, and offering people incentives to engage, you could end up making a healthy profit this February.