5 essential website features for a business
The GoDaddy product information in this article is outdated and currently under review for accuracy. For the latest up-to-date product information please visit godaddy.com
Websites come in all shapes and sizes. Some exist to sell products, promote a cause or inspire a group of people, but almost without fail, all websites need to include some features. Readers browsing the Internet expect a few things when they visit your site. They should know who you are, why your site exists, and how to reach you. And, if you can toss in some other info to boost your credibility or engage your readers, even better.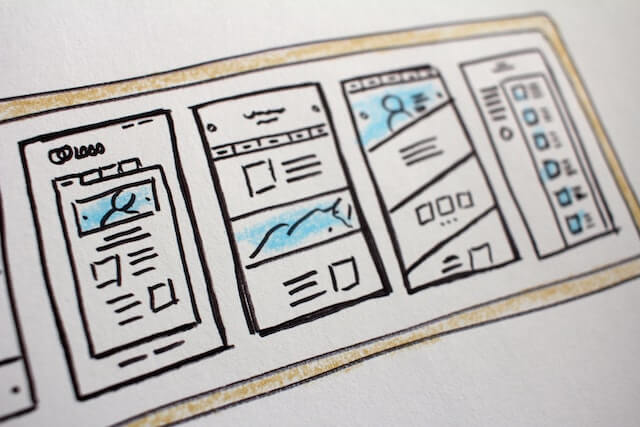 Find out how to make your own website with these five features:
1. A Home page
This is the central page of your site. Just by looking at it, a reader should know your business or personal name, get an understanding of what your site's about, and become enticed to read more. Use a central image and a primary, large headline — content should be relatively minimal on this page. This is where you make your statement.
2. An About Us page
This is where you tell your story. Use a few paragraphs to explain what your mission is, whether you're selling a product, providing a service or promoting a cause. Pictures always help illustrate a person's story. A video might also help here, too.
3. A Contact Us page
You've put out your message and explained your background. Now it's time to let your readers get in touch with you. A Contact Us page can be as simple as an address with a phone number, or include a form that visitors submit. Think of this page as not just a place to let people find you by phone, email or address, but also a way for you to generate leads to find more customers or members.
4. Interactive elements
Websites are all about interactivity — that's the whole point, right? Make sure you take your website to the next level by connecting your site with other forms of communication. Give your readers a way to interact with you, get more information, "like" your business and tell their friends about it. Add links on your site to social networks like Facebook, LinkedIn or Google+. Ask people to follow you on Twitter.
If your business is featured on sites like Yelp, ask your readers to submit a review. Testimonials are fantastic ways for you to connect to your customers and expand your presence online. Many businesses even take this concept a step further by building a testimonial page on their site that displays feedback from customers.
5. Pieces of flair
Any badges, logos, certifications, or guarantees you can offer and prominently display on your site give you and your business instant credibility. Are you a member of the BBB? Say so. Have you won an award? Put the logo on your site. Do you partner with a local organization? Say so. Show that you're a member of the community and highlight your credentials.
Do you have these website features? If not, then get cracking and update your business website today.
[advertisement id="25749″]