5 steps for building a construction business website
How do you search for a service provider? Whether it's a construction business, a dog walker or an accountant, where do you find them? The Yellow Pages? If you're like me, you haven't looked at a Yellow Pages book in years. Referrals? Possibly. I love referrals from happy clients, but I can't build my business on them. No, I need instant information — the kind I can find on a website. A construction business website. Dog walker website. Accountant services website. And how do I find these lovely landing pages?
Google.
Need a plumber? Google them. Need a water heater replaced? Google will not only show me who's nearby, but it'll also show me how highly they're rated. Have a question about how to fix or replace something? Google will show me the answer — including helpful photos and videos.
Construction businesses need websites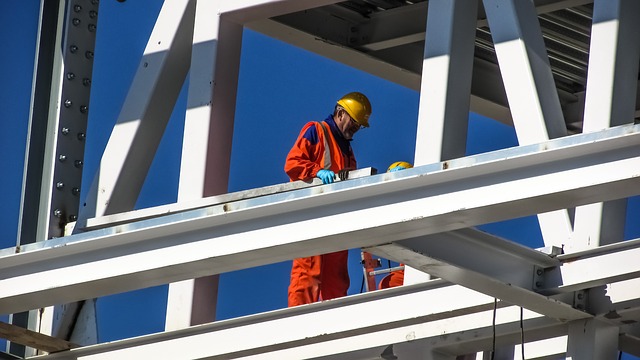 Contractors of all types need their own websites. I don't care if you're a one-man or one-woman operation, or if you deal only with government contracts and have 18 crews working around the country. You need a website for your construction business.
Websites lead to revenue.
A website is a place for potential customers to check you out, see the kind of work you do, and decide whether they can work for you. But it's important to have a professional-looking site. If your online presence is shoddy or severely outdated, you'll look less credible, and people will be less likely to hire you.
Ready to dig in? Here are five tips to get you started with your very own construction business website.
1. Just get started, even if you hire someone.
There's really no excuse not to have a website because it's so easy to start one these days. Sure, there are free options like websites from WordPress.com, but the thing with free websites is that they look, well, free. If you want a professional site (and trust me, you do), you'll need to think about your online appearance and spend a little cash.
First, you'll want to consider having your own domain name. A domain like BestHomeImprovement.com is always going to look more professional, and it tells your customers that you mean business. What's better than the immediate recognition and brand awareness that comes along with a solid name? Not much.
Go ahead, give it a try:
After you've decided on a domain name, you'll need a place for your website. Think of your domain as the address and your website hosting as the plot of land. You need a space for construction, right? Right. And once you own that land, you'll need to build a house (website). There are a few options:
Do it yourself. If you've got the time, you can look into site builders like GoDaddy's Website Builder. It's simple, and you could have a fresh, clean site up and running in no time — hardly any tech skills needed.
Do it for me. As a construction worker, you understand the purpose of all your tools. How they work. What's the best one for the job. The same can be said for building a professional site. You wouldn't hire a plumber to do electrical work, so why not rely on someone more experienced when it comes to your site?
2. Be sure to include photos and videos.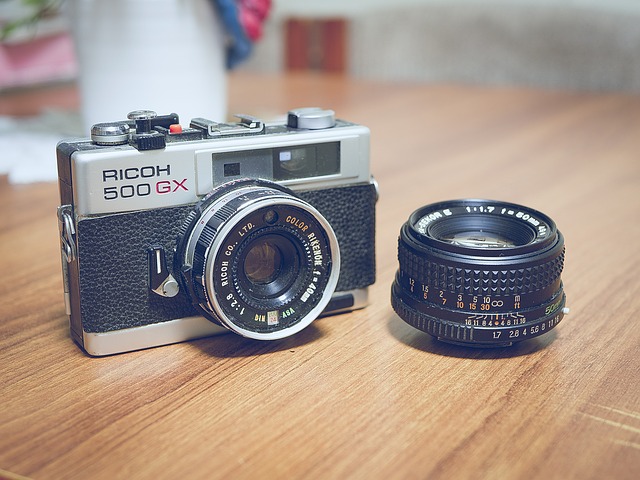 Wouldn't you love to be able to take potential customers on tours of past projects to show off your skills and expertise? Or when you meet in person, you can show them photos on your smartphone.
By adding photos and videos to your construction business website, you can reach an even bigger audience, and convince more people to call you for a quote or to commission a project.
If you aren't already doing this, make sure you take plenty of before, during and after photos of your projects. Even if you're a commercial electrician or plumber and you only work as a subcontractor, use photos to show off how you solved complex installations or fixed major problems. New general contractors will still look at your website, so this is a way to demonstrate your skills.
Pro tip: If you work on residential projects, post your photos on Pinterest. Then, share them on your personal Facebook page.
According to industry research, 81 percent of Pinterest users are women, and women are responsible for 85 percent of consumer purchases.
If you work on large or extensive projects, shoot some video walkthroughs of the before and after. Be sure to narrate some of the highlights as well. You can normally just shoot these on your smartphone, but if you don't have one, a point-and-shoot digital camera will work.
If your videos are really important or you work on high-dollar projects, consider hiring a professional video crew (or even a recent film school graduate) to shoot your walkthrough videos. When you're trying to win clients who spend hundreds of thousands of dollars, it's imperative you show off your best work, in the best light.
3. Ask customers to write testimonials about your construction business.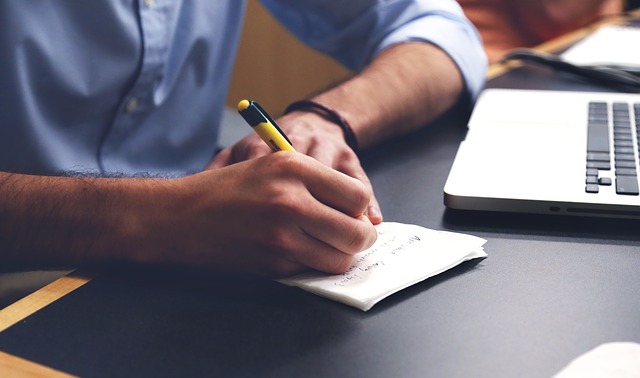 It's always a good idea to have people write testimonials for your construction business website so you can publish them for others to see. This shows that people are happy with your work, and it can even help with referrals.
Have a page totally dedicated to testimonials, and repost them in any blog posts you write about particular projects.
Of course, there's always a benefit to having the testimonials published on review sites like Angie's List, Yelp and Google Reviews. Ask your happy customers to share their reviews on review sites and copy them to your testimonials page. Even better, ask your customers to write longer testimonials about the work you did for your construction business website.
Finally, be sure to include the city and state where the work was done. This will help optimize your website for your specific locality.
4. Blog about your projects.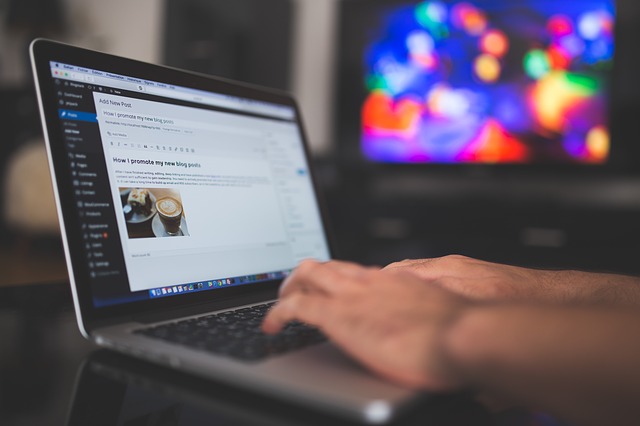 I get it. I'm a professional blogger, and even I don't have time to publish to my own blog. I'm too busy helping my customers with their own blogs. And I've never met a contractor who worked less than 12 hours a day, so you probably don't have a lot of time to devote to blogging yourself.
In an ideal world, you would write a couple blog posts per week about your particular area of expertise, new building codes for your state or city, new building technologies you've used and even articles about the construction industry. Except you're busy and barely have time to do the things you need to do to grow your business — let alone actually do your business.
But hear me out: If you want to truly grow your business in the easiest way possible,
consider blogging
 once in awhile.
I've met a lot of contractors at networking and Chamber of Commerce events, and I can tell you that the most successful ones were the ones who marketed themselves online. Regardless of what else they did, they were active on social media and had a website with a somewhat active blog.
You can spend 90 minutes once a week shaking hands with a roomful of people who might not even remember your name after you leave, or you can spend 90 minutes once a week doing a 300-word write-up about one of your projects, complete with photos, and have it work for you 24 hours a day.
These blog posts help with your search engine optimization, and they show customers that you know what you're doing while promoting the type of work you do.
If you don't have the time, outsource it to a professional writer. Spend 30 minutes a month on the phone with them, share your ideas and insights, and they can come up with four articles per month. You can even hire a college journalism student or creative writing student to write it for you.
5. Optimize your construction business site for mobile usage and locality.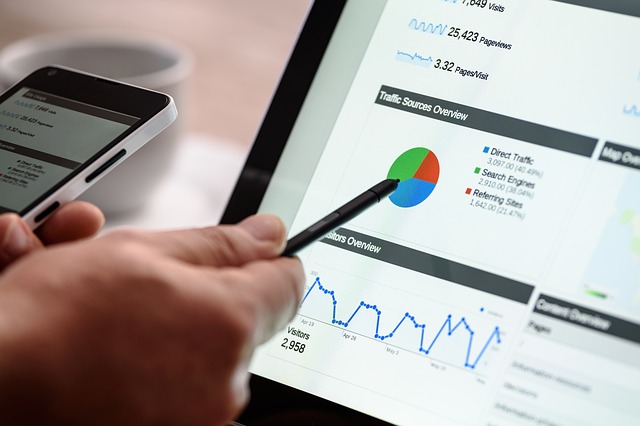 You've probably heard of search engine optimization (SEO) and all the things you can do with it. There are two areas of SEO that you, as a construction contractor, want to focus on specifically: mobile phones and local searches.
Mobile phones
Google is so committed to a positive mobile experience for its users that it will actually downgrade websites that aren't optimized for mobile devices (or what's called responsive design). If you've ever seen a non-mobile-friendly website, you know how terrible the experience can be. Google hates it even more, so those sites often don't appear in Google searches on a mobile phone or a laptop.
Local searches
Try this experiment: Do a Google search for "Italian restaurants," and then see how close the top restaurants are to you. I can almost guarantee you'll see restaurants near you — not the "best" ones.
The same can be said with searches for construction businesses. When people search for a construction business, only local contractors will show up in the search results. This is why it's important to include your city and state where you're located, and any cities you serve, on your site.
If you have a professional web developer helping you, ask him or her to use Schema codes on your local information.
This is some extra html code that tells Google about certain pieces of information on your site, like your address, city and state.
In conclusion
OK, it's time to get started. You owe it to yourself to set up a construction business website for your company whether you do it yourself or hire a professional. Good luck!
Image by: Jori Samonen Flickr via Compfight cc