5 tools to improve your written communication skills
How valuable are written communication skills? Let me tell you a story: Back in 1998, I persuaded my boss to let me start selling reflective insulation online. We'd had a website for three years, making us one of the first in our industry to have one. At the time, our insulation sales were less than five percent of our total revenue, and we were only selling to poultry producers in Latin America and Asia.
My goal was to persuade American homeowners to start using it in their own homes. I built a website and wrote as much content as I could about reflective insulation. I wrote articles about each application — attics, garages, under concrete, etc. — posted installation instructions and answered questions for people on DIY and homeowner Usenet groups.
Within six months, we dominated Google for several products and held those rankings for the next nine years, two years after I left the company.
Best of all, in 2002, more than 50 percent of our total revenue came from reflective insulation sales. We achieved all this for two reasons.
First, we practiced solid SEO tactics, which locked in those No. 1 rankings. But more importantly, I made sure the written content was the absolute best it could be.
I focused on making sure everything was written well in the first place. Then, every few months, I would go back and update it as my own written communication skills improved.
And our customers responded. I measured how far people were reading on our pages and for how long. We also received several compliments about how informative and entertaining everything was. (I used a lot of humor, even in the installation instructions, which resonated with people.)
The written content was our secret weapon. We changed as the internet changed, kept up with new SEO tactics and adopted new technology. But the one thing we never changed was our commitment to well-written content.
This is something lacking in today's content marketing. Everyone is satisfied with "good enough," but there's so much of good enough that most of it ends up being "not very good."
I've been doing content marketing for 20 years, and I've been a professional ghost blogger for nine. I've watched the new marketing trends come and go, rolled my eyes at the shiny marketing jargon and seen companies grow and die in a fruit fly's age.
The one thing that everyone still ignores in favor of the shiny bells and shrill whistles?
High-quality written content.
People want informative articles. They want content that's interesting and well-written. They want stories, and they want to be educated. But content marketers would rather obsess over analytics and data trends instead.
Don't get me wrong, those are important. But if your written communication skills suck, the only thing analytics will tell you is how many people are leaving your website.
If you want to win customers, you need to improve your written communication skills. You need to find a way to make your writing better and more interesting. You need to become a writer, or at least think like one.
5 tools to improve your written communication skills
To become a better writer, there are five tools I have used over the years, and can recommend to help improve your own written communication skills.
Hemingway App.

Expresso.

Grammarly.

Write by hand.

Listen to writing podcasts.
If you want to craft strong web content that brings in customers for years to come, then you'll need your writing to be the best it can be. Keep reading to see how these five tools can help.
1. Hemingway App
I'm such a big fan of the Hemingway App that I paid for the desktop version (although you can use their free website at HemingwayApp.com). Upload your written content, hit the Edit button, and you'll receive your score.
Just like Hemingway avoided adverbs and loved simple language, the app grades your work on readability, number of hard and very hard sentences and use of passive voice and adverbs. The simpler your work is to read, the better your score. This particular article scored a readability level for grade seven, used nine adverbs, three instances of passive voice, 13 hard sentences and five very hard sentences.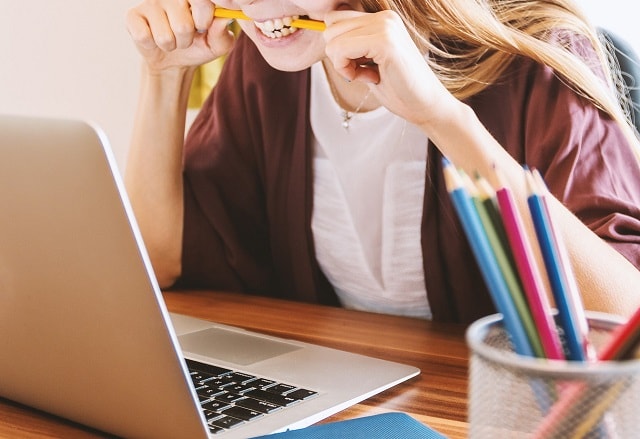 2. Expresso
Expresso is a souped-up version of the Hemingway App, and will expose your weak verbs, filler words, clustered nouns, entity substitutions ("we," "they") and even adjectives and adverbs.
It might not be a good tool if you're just starting to improve your written communication skills, because it shows so many different areas to focus on. You'll get bogged down with all the changes it wants you to make. If that's the case, stick with the Hemingway App for now. But if you've been working on your writing for a while, use Expresso to step up your game.
3. Grammarly
I've noticed that I overuse commas in my writing, putting them in where they don't need to be. The place I caught it? In my emails, thanks to the Grammarly plugin for Google Chrome.
Grammarly is a grammar and punctuation checker that scans your writing on the fly and flags any misspellings, punctuation problems and general issues. The thing I like about it is that it's always working while I'm using my browser. So it finds errors in my email, on Twitter, Facebook and any other site where I need to enter text. It's saved me from a few minor-but-embarrassing errors.
Pro tip: You can also get Grammarly for Firefox and Safari.
4. Write by hand
No, it's not an app, it's that thing at the end of your arm. Put a pen in it, grab a notebook, and write a blog article by hand. Or get a working typewriter and write it on that.
I use both of these on a regular basis. For one thing, it makes me feel old school newspaper-y when I clack out a newspaper column on a typewriter. But it also forces me to slow down and focus on what I want to say next.
When I started writing this article, I wrote the intro four different times because I was in a rush. I didn't think, I didn't slow down and consider what I wanted to say. I just started writing and I wasn't happy with what I came up with. As a result, I had three completely different intros before I finally landed on the one you just read. Using a typewriter would have forced me to consider the lead before I actually committed it to paper. I might have still rewritten it, but I would have put more thought into it than just a knee-jerk reaction to a blank page.
I also like to use a Moleskine notebook for the same reason — I want to be deliberate and thoughtful, and turn writing into a tactile experience. I've been using Moleskines for 15 years, and have a tall stack filled with blog articles, first drafts of columns, story ideas and meeting notes. They're great for writing down basic ideas when I don't have my laptop handy and don't want to use my phone.
5. Listen to writing podcasts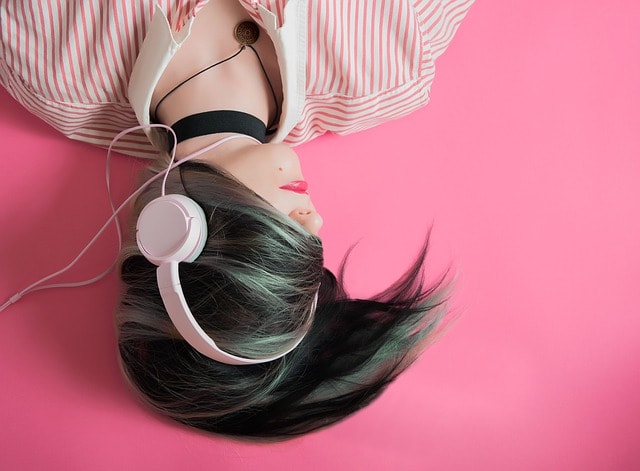 Listening to top writers is a great way to grow your written communication skills, and there are dozens of good writing podcasts. I'm a big fan of Grammar Girl because she provides solid language advice. Also because she's read a couple of my essays on her show.
I also love:
Test your written communication skills
Finally, if you really want to improve your written communication skills, never, ever publish your first draft. Plenty of people do that, and it's going to kill content marketing. Lazy content marketers slap something up on their blog and call it good enough. The problem is "good enough" is the enemy of "good," and if you settle for it, your work is going to be mediocre at best.
So try one of these tools, and make it a part of your regular writing process. Find a technique you want to focus on — say, eliminating adverbs or avoiding passive voice — and practice it in everything you write. Whether it's emails, reports, or social media status updates, concentrate on that technique. And then use Hemingway or Expresso to see if you're making any headway.
Editor's note: Ready to elevate your writing game? You'll need a platform for your polished written communication skills. Consider GoDaddy Managed WordPress for your content marketing. Create a blog in no time with our Quick Start Wizard, and start drafting posts with confidence.