50+ freelance business opportunities for enterprising entrepreneurs
Whether you are looking for a little extra side income or just want to break free from someone else dictating where and when you work, there are a multitude of freelance business opportunities that you can start at home or on the road. Some of them give you the flexibility to work in your pajamas from anywhere in the world, and others are more location-dependent and do require you to put on clothes.
Regardless of your skills, background and education, our list of 50+ business opportunities for freelancers offers a little something for everyone. You'll find ideas for left-brained designers and artists, more right-brained analytical types, even people who just want to spend their days around animals.
If you have a computer and the drive to start working for yourself, check out these freelance business opportunities to get you started down the path of self-employment.
Admin-type business opportunities
1. Virtual assistant
A Virtual Assistant, or VA, does administrative work remotely, for one or several clients. If you are organized and have a wide variety of interests and skills — from doing research to social media posting and knowledge in multiple web-based applications — a VA business might be up your alley. For additional tips, check out The VA Handbook, which also has a Facebook group for networking with other VAs.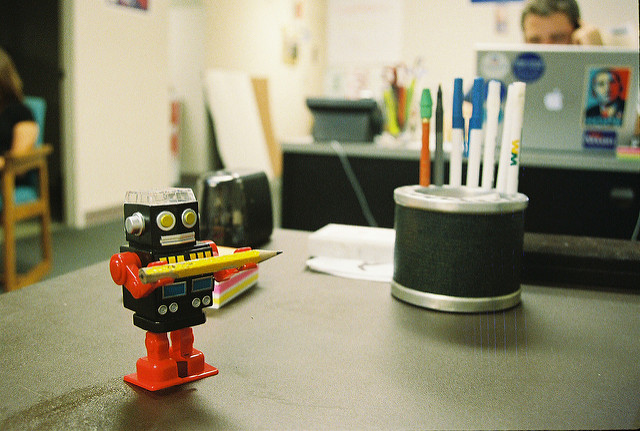 2. Audio transcriber
Audio transcribers convert recorded audio into written text. While it's essential to be a fast and accurate typer, you might also need equipment able to handle different mediums, especially if you are transcribing audio that is not digitized. You can find audio transcription jobs on numerous sites, including oTranscribe and TranscribeMe.
3. Personal organizer
If you have a knack for helping others declutter and organize their homes and workspaces, consider working as a personal organizer. The National Association of Professional Organizers offers certifications, classes and a conference to help you get on your way. This article from Peace of Mind Organizing also contains tips from multiple professional organizers on getting started in the field.
4. Personal concierge
If you enjoy being on the move doing a wide variety of tasks, from dropping off dry cleaning and grocery shopping to booking travel and preparing meals, considering becoming a personal concierge. You can either work for a site such as TaskRabbit or NeedTo, or start your own personal concierge business. You can choose to keep your tasks broad, or focus on specific services such as running errands and light housekeeping.
5. Notary Public
A Notary Public is an impartial official designated by each state who screens signers of official documents. The National Notary Association offers a breakdown on starting your own notary business, and you will need to check with your state's regulations for becoming a Notary Public.
6. Data entry
Unlike most of the jobs listed, doing data entry generally requires no formal training. What's most essential is having great typing skills, attention to detail and computer skills, particularly knowledge of Excel. There are numerous online portals for finding data entry jobs, such as Upwork, Guru, Freelancer and PeoplePerHour.
7. Web researcher
Channel your internet sleuthing skills toward a paying gig by doing online research. The topics can be varied and entail doing searches on databases and the internet. The main goal? Ensuring that the information is trustworthy. You can find a variety of web researcher jobs on sites such as Indeed.com, Upwork and Freelancer.
Business opportunities for creatives
8. Photographer
From capturing memories at weddings and corporate events to shooting for magazines and local businesses, there are ample ways to make money with your photography skills. In addition to having great equipment, you'll benefit from knowledge of photo editing software such as Photoshop and Adobe Lightroom. Choose a speciality rather than trying to do it all, especially when you're trying to stick out in a crowded market. It is also essential to have good people skills. For a comprehensive list of resources, check out this article.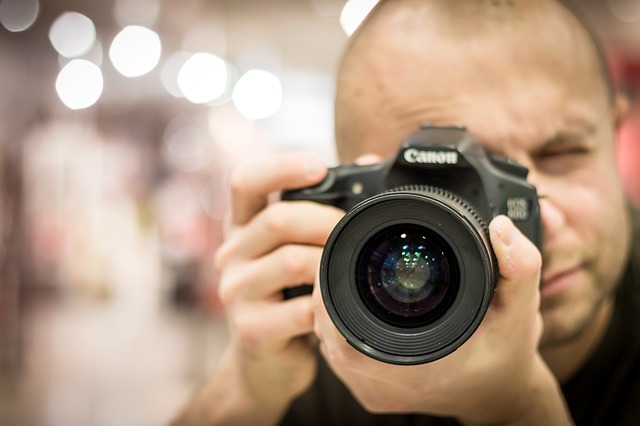 9. Stock photographer
If you have any eye for photography and a high-quality digital camera, consider selling your photos royalty-free to stock photography sites such as Shutterstock, iStock or Adobe Stock. You can even sell them directly on your own website, particularly if you have a niche market. Everything Microstock shares great information for people who want to share their stock photos, with tips on protecting your photos from theft to tutorials. Read this post to learn about Creative Commons licensing.
10. Copywriter
Copywriters come up with the text, or copy, for promotional materials such as newsletters and brochures, as well as content for websites and social media. If you are a skilled wordsmith and are knowledgeable with web-based programs, this might the perfect freelance business opportunity. For tips on getting started, check out Copyhackers and Copyblogger.
11. Blogger
Whether starting your own blog or writing for someone else's — such as the GoDaddy Garage — it is possible to make a career out of blogging. It generally takes time to get paid work for your own blog — either through sponsored posts, affiliate ads or through selling products or services — but you can find freelance blogging gigs on several sites, including Problogger and BloggingPro. Copyblogger offers a wealth of information on content writing.
12. Technical writer
Do you have an ability to synthesize complicated information and share it in such a way that a layperson could understand it? Technical writers create information such as diagrams, manuals and instructional guides to explain complicated materials in a clear, concise manner so that others can utilize products, services and complex information. To get started, you must have excellent writing skills and the strong knowledge in whatever field you will be writing for. You can either get formal training, or The Write Life recommends writing your own technical instructions for a program you like to build your portfolio.
13. Travel writer
If you love to travel the world, sleeping in new and exotic places and sampling local cuisine, consider becoming a travel writer. You can do this either on your own monetized blog or through others' blogs or media outlets. Regardless of how you go about it, it's important to have a digital portfolio of your writing and it also helps to have a particular travel niche. Lonely Planet, Fodors, and Travel + Leisure offer tips on starting your career as a freelance travel writer.
14. eBook writer
Have specialized knowledge in a particular niche? Consider putting it all down in a neat little downloadable package and make money selling eBooks. It can be as simple as creating a PDF that you sell on your website, or you can upload to another platform such as Gumroad or Kindle Publishing. The best part is you only have to do the work once and can continuously make money from it — though you will have to spend some time marketing your eBook. Blogger? Learn how to unlock your blog's book potential.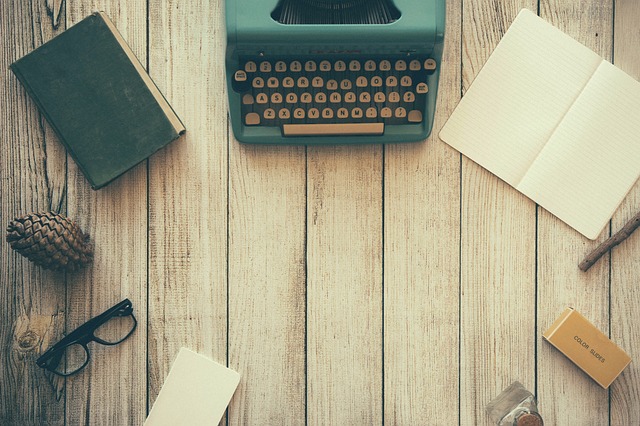 15. Proofreader
Do you always manage to find misspellings when you read? Does pointing out grammatical errors make you giddy? Proofreaders review and fix errors in written materials, from books to legal documents to reports. In addition to having a strong grasp on English, you might need to know particular formats, such as MLA or APA. While no formal education is required, if you are new to the field it may be beneficial to take a course and to look into the Editorial Freelancers Association.
Tech business opportunities
16. Web designer
Have an eye for design and technical experience? A web designer focuses on the visual side of creating websites and applications. You can do work broadly, or narrow your focus, such as on building WordPress-based websites. Check out the Web Design archive on the Garage for a plethora of resources.
17. Web developer
If you can build websites or web-based applications from the ground-up and have excellent technical skills, consider starting your own web development business. Generally you need more specific skills than a web designer — such as knowledge in HTML, CSS, Ruby, Python, or Javascript — as well as in design-focused programs such as Adobe Illustrator and Photoshop. Read up on the differences between designers and developers.
18. Podcaster
From entrepreneurship to parenting, if you have expertise or even just a deep interest in a specific area, podcasting can be a way to generate revenue once you build up a following. All you need to get started is a computer, a good microphone, and access to a server to host your files. Pat Flynn of Smart Passive Income shares a tutorial on everything you need to know to get your podcast off the ground.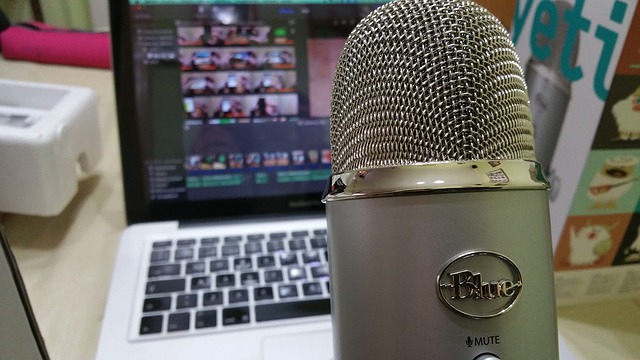 19. SEO specialist
A Search Engine Optimization (SEO) specialist knows what it takes to get websites found in web searches. But it's more than just understanding keywords. A SEO specialist understands the importance of engaging content as well as the technical side of things, and adheres to webmaster guidelines. For more information, check out Hiring an SEO Company: 7 Dealmakers and How to be a Freelance SEO Specialist.
20. Social media manager
If your ideal day entails curating beautiful Instagram feeds or sharing content on Facebook, and you have a strong understanding of branding, consider becoming a social media media manager. Social media managers work with companies to identify their ideal customers, and through one or several social media channels, curate content and (sometimes) create visuals that help build the business's brand and engage with potential clients or customers. Forbes shares the skills social media managers need, Sprout Social offers up 7 different types of social media managers, and Hubspot breaks down different roles for social media managers.
Consulting business opportunities
21. Business consultant
Business consultants work specifically with business owners to help them define their goals and create a path for accomplishing them, as well as to serve as an accountability partner. You can define who you work with, from solo entrepreneurs to creative business owners. Like a life coach, you don't necessarily need a degree in the field to set up your business, though clearly a good understanding of the business world is essential to being good at this job.
Check out this post for a step-by-step guide to getting started as a small business consultant.
22. Life coach
Whether you enjoy working with entrepreneurs, business executives or parents, if you're a real people-person and have an ability to motivate others and aid them in setting goals, life coaching might be the perfect job for you. It's similar to counseling, though you don't necessarily need an advanced degree to become a life coach. The International Coach Federation offers support and accreditation for those who are or want to become life coaches.
Educational business opportunities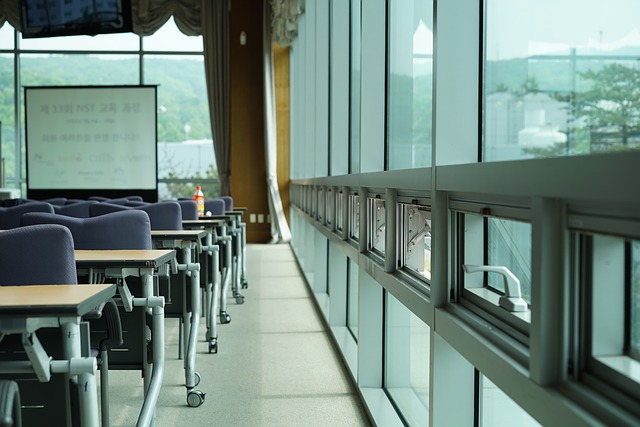 23. Tutor
From web design to physics, if you are knowledgeable in a particular field and/or have an advanced degree in it, you can make money teaching others one-on-one or in small group settings, in person or online. Tutors are needed in just about every academic field, English, and test-prep. You can find tutoring jobs through programs like Upwork, Care.com and Wyzant.
24. Art/craft teacher
Have a talent for making jewelry, knitting baby clothes, or glass etching? Make money sharing your knowledge by teaching classes in your craft. Pitch local community art centers, teach them online through platforms such at Craftsy, CreativeBug or CreativeLive. You also can set up your own online or in-person classroom.
Learn more about websites for teachers.
25. Music/voice instructor
If you are a skilled musician in one or more instruments and/or a singer and love to teach others, a career as a music or voice instructor might be a great business venture for you. You don't necessarily need any formal education, though a degree in a related field will help you grow your business. Like all business ventures, it's important to have a plan. Know if you want to work from home, teach in other people's homes, or set up a teaching studio. And make sure you have the right equipment.
Food & hospitality business opportunities
26. Caterer
Love cooking for others and have skills in the kitchen? Whip up a career as a caterer. More than just cooking, however, successful caterers also need to know about local health codes and get licensed by the state and possibly even the city they're working in. You'll also benefit from the ability to manage others (if you want to be able to do bigger events).
27. Personal chef
If you enjoy cooking on a smaller scale, a career as a personal chef might be a good alternative to catering. Personal chefs come up with meal plans that are tailored to individual clients' needs and do the shopping and meal preparation, either ahead of time or in clients' homes. The American Personal & Private Chef Association and The United States Personal Chef Association offer additional information on becoming a personal chef.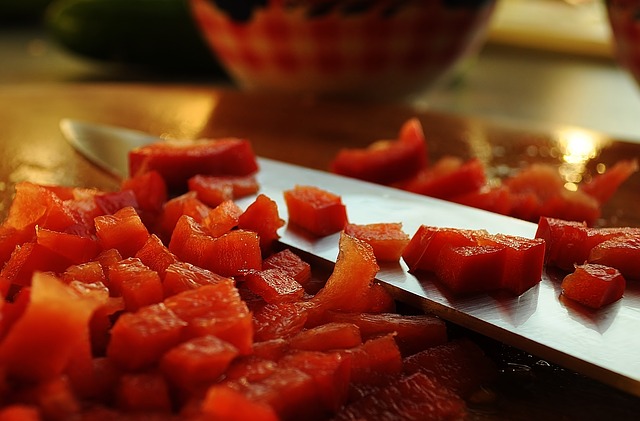 28. Airbnb host
Do you dream about owning your bed-and-breakfast, want to meet people from all over the world, or simply want to earn a little extra cash while you're out of town? Airbnb hosts rent out individual rooms or entire abodes to guests coming to town. Be sure to check out your city's local regulations before you get started, and if you are a renter it's also important to get the OK from your landlord. Airbnb gives a rundown how to get started, and LearnAirbnb (not affiliated with Airbnb) offers additional resources.
29. Tour guide
If you are passionate about where you live and love sharing a local's perspective — whether it's the history of the local landscape or where to find the best local beer — consider becoming a local tour guide. Start with finding a specific niche, like urban bike tours for single travelers or a walking chocolate tour. Form relationships with local vendors and businesses in the area where you will be offering tours, especially if you will be frequenting them.
30. Travel agent
While a passion for travel doesn't hurt, to be a successful travel agent it is more important to have an understanding of specific travel destinations and finding the best deals on transportation, accommodations, attractions, and putting together a complete itinerary. Careerlancer shares tips on becoming a freelance travel agent, as does Startup Jungle.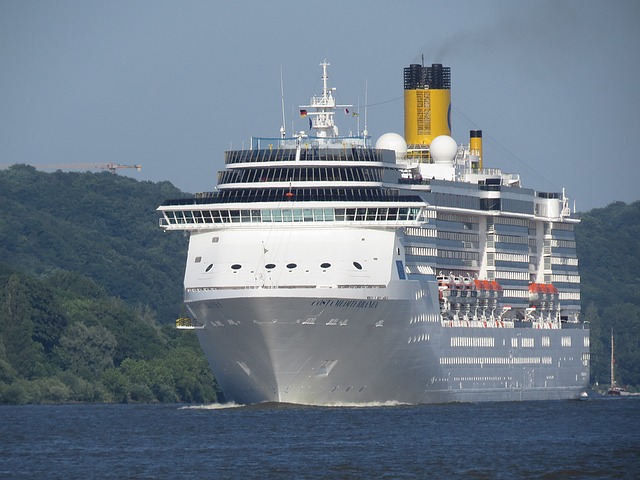 31. Event planner
If party planning is your jam, you have a knack for details and organizing, and love interacting with people, an event planner might be the perfect freelance business opportunity for you. A skilled event planner is also good at building and maintaining relationships, both with clients and local businesses. Check out this article for a great overview on starting your event planning business as well as these tips for thriving as an event planner.
32. Children's party entertainer
If you love working with children and don't mind acting silly, you may enjoy being a party entertainer. From juggling to balloon blowing, dressing up as a beloved movie or television character to storytelling, the ideas are endless as long as you pick an area that you enjoy and are skilled in. Kids Entertainer Hub shares what 40 professional children's entertainers learned from the business.
Business opportunities for linguists
33. Translator
Being a translator is more than just the ability to speak a foreign language. If you are fluent at reading, speaking and writing in another language and can effectively communicate information between two languages (or more), then becoming a translator be a freelance business worth pursuing. American Translators Association offers professional development and certification in professional translation, and they share tips on becoming a professional translator.
34. Medical interpreter
Similar to professional translators, medical interpreters boast fluency in a foreign language and work to help non-English speakers and medical staff communicate with one another. The National Board of Certification for Medical Interpreters offers information on getting started.
Health & fitness business opportunities
35. Personal trainer
Are you a fitness buff who wants to inspire others to exercise? A job as a personal trainer might be perfect for you. There are several certification programs, including The American Council on Exercise, the National Academy of Sports Medicine, and the American College of Sports Medicine. For a rundown on getting started, check out this article.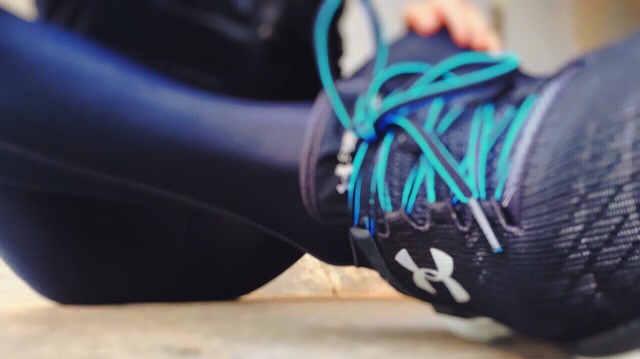 36. Referee
If you are a sports fanatic and understand the intricacies of a specific game, why not try your hand as a referee? You'll need to become certified by the appropriate sports association, depending on the particular sport and level. The National Association of Sports Referees shares what you need to become a sports official, from volleyball to football and everything in between.
37. Yoga instructor
Whether you teach group classes in a yoga studio, private lessons in people's homes, or offer yoga instruction online, there are multiple ways to be a yoga instructor. You will need to invest at least 200 hours of training at a Registered Yoga School to become certified. There are many types of yoga styles to specialize in, from vinyasa to yoga for runners. For additional tips on becoming a yoga instructor — and the realities of what that means — check out these articles by The Yogipreneur and Mind Body Green.
Business opportunities for animal lovers
38. Pet sitter
Calling all animal lovers! Pet sitting involves going to other people's homes and caring for pets while their owners are away. Tasks including feeding pets, changing their litter, and taking them for walks. You can find pet sitting jobs through sites such as Care.com, Rover and Petsitter.com. The National Association of Petsitters offers tips for becoming a pet sitter.
39. Dog walker
Do you prefer the company of man's best friend? Dog walkers have a good understanding of how to care for dogs, the ability to control a large group of them, and of course a love of pooches. When starting a freelance dog-walking business, there are legal considerations such as local leash laws and obtaining a business license. For more tips on getting started, Care.com shares a great article that breaks it down.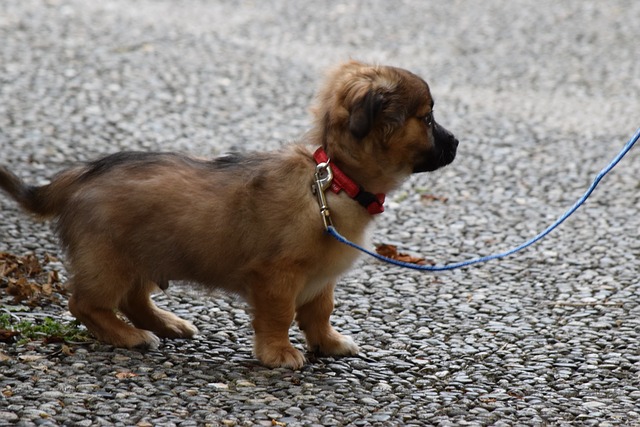 Business opportunities in fashion & retail
40. Personal shopper/stylist
Have an eye for style and dream of spending your days shopping? Personal shoppers understand fashion and how to create an overall look, either taking clients to stores or bringing options directly to them. In addition to understanding fashion, strong people skills are also a must. Read these articles from The One Woman Shop and Entrepreneur to learn more.
41. Mystery shopper
If you love to shop or dine out and have a keen attention to detail, consider becoming a mystery shopper. Mystery shoppers evaluate the quality of products and services, including retail shops and restaurants. They are usually hired through companies that specialize in mystery shopping. The Federal Trade Commission offers tips for finding legitimate work, and the Mystery Shopping Providers Association maintains a database of mystery shopping jobs.
42. Makeup artist
Do you love playing with cosmetics and consider the human face to be your canvas? Freelance makeup artists can work in a variety of spaces, from bridal parties to movie sets. You don't necessarily need to go to beauty school, but you do need to have an eye for what you're doing and lots of practice.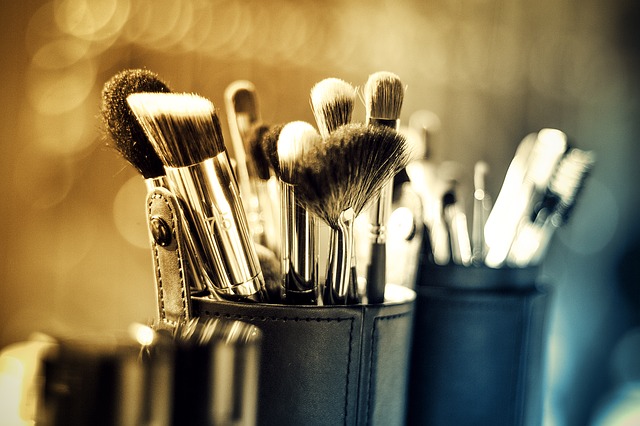 43. Tailor/seamstress
If you are a whiz at the sewing machine and fixing clothes, a tailoring business might be for you. Formal training isn't required, though the ability to sew both by machine and hand and to do alterations such as hemming and taking in seams so that clothes fit better are essential. You can do either general work, or specialize in specific garments such as wedding gowns. For tips on getting started, check out this article on The Penny Hoarder.
Financial business opportunities
44. Bookkeeper
If you love numbers and spreadsheets and are highly organized, a freelance career as a bookkeeper might be add up for you. Bookkeepers record and categorize financial transactions and product financial statements. You must be familiar with at least one bookkeeping software, such as QuickBooks, Quicken or Zoho Books. It's not necessary to obtain certification, but if you want to, consider looking into the American Institute of Professional Bookkeepers. They also offer tips for starting your own bookkeeping business.
45. Accountant
While the terms "bookkeeper" and "accountant" are often used interchangeably, accountants prepare financial documents (most commonly for tax purposes) and require formal training to get licensed as a Certified Public Accountant. You can find freelance accounting work on multiple general freelancing sites, in addition to sites that specialize in accounting such as Accounting Department, BidaWiz and Tad.
46. Grant writer
Have excellent writing skills and looking for a feel-good job? Grant writers help organizations apply for funding for research or programs. According to the Bureau of Labor Statistics, the work might entail researching grants, writing proposals, and following up and answering prospective donors' questions. Candid shares resources for getting started as a grant writer and you can find job opportunities on the American Grant Writer's Association's website.
Home & garden business opportunities
47. Interior decorator
Could you spend hours at furniture stores or do you drool over lighting fixtures? Interior decorators have the ability to put together a cohesive look for a room — from the furniture to the walls and everything in between, focusing on the surface of a space. Certification isn't necessary, but you might want to consider becoming a member of the Interior Design Society or Certified Interior Decorators International.
48. Interior designer
While an interior decorator focuses on the adornment of a room, an interior designer focuses on the design and function of a space. It requires education in the field and certification. Interior designers have a deep understanding of design, structure, architecture and building codes, among other skills. Fresh Home shares an overview if you think you are interested in working as an interior designer, and the American Society of Interior Designers and Designer Society of America are great resources for getting started.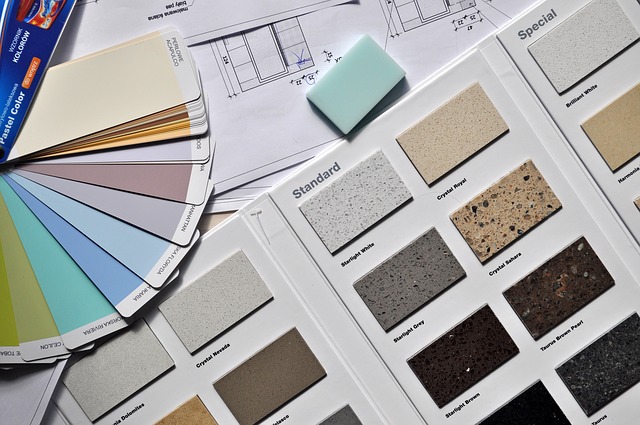 49. Landscaper
Do you love to spend your days digging in the dirt and nurture an appreciation for local flora? Freelance landscapers not only enjoy planting, they have an understanding of design. There are a variety of routes you can go, from mowing and maintenance to hardscaping. If your are interested in starting your own business as a landscaper, read more about the topic and check out Lawn & Landscape.
50. Florist
Floral designers, or florists, possess an artistic eye when it comes to arranging flowers and plant materials. No formal education is required to become a florist, but it is important to have a flair for design. Nerdwallet offers these tips on starting a floral business. The Society of American Florists and American Institute of Floral Designers offer additional resources.
Transportation business opportunities
51. Driver
With share-riding apps such as Uber and Lyft on the rise, it's pretty easy to start a business as a freelance driver. Each have their own requirements for becoming a driver, including age minimums and background checks. It's a great way to make money if you like spending time in your car and meeting new people.
Any freelance business opportunities you'd add to the list? Please share in the comments!
Image by: Thomas Leuthard via Visualhunt / CC BY